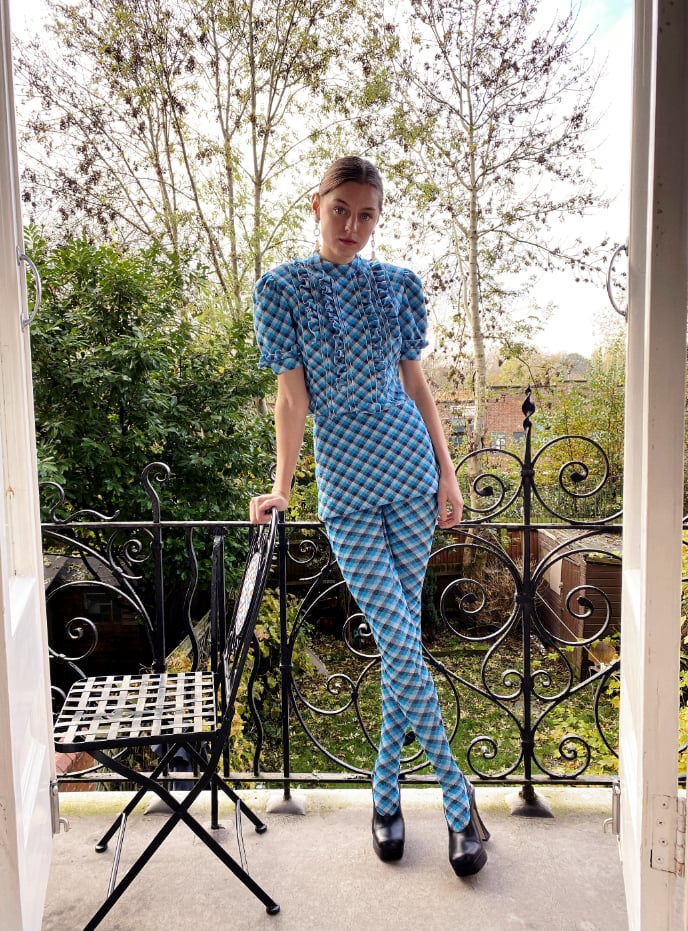 Image by Greg Williams Photography
Image by Greg Williams Photography
The Crown's Emma Corrin may have grabbed our attention when we caught a glimpse of her in a replica of Princess Diana's iconic wedding gown, but her look for season four's virtual premiere proves she's a style icon in the making on her very own. On Nov. 9, the newcomer wore head-to-toe Miu Miu to celebrate the launch of The Crown's newest season, which drops on Netflix in just three days.
With the help of her stylist, Harry Lambert, Emma stunned in a custom blue tartan tunic and matching leggings, paired with chic platform pumps and sparkly pendant earrings, also from Miu Miu. While her look may not be straight out of her wardrobe on The Crown, we have a feeling Princess Diana would approve of the set's elegance, bold color, and playful print.
Given the current lockdown restrictions in the UK, Netflix provided cast members with a mini red carpet and backdrop to toast to the latest season from the comfort of their homes. "If one cannot go to the premiere, the premiere must go to you," The Crown's Instagram read. Ahead, get a closer look at Emma's full ensemble and check out all of the outfits from the virtual premiere.