These H&M Holiday Looks Will Help You Celebrate in Style
From Glam to Bold, These Holiday-Approved Looks From H&M Will Help You Celebrate in Style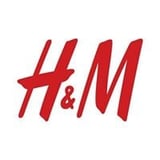 No matter your plans, a festive look can instantly brighten up your season. Partnering with
H&M
, we're sharing holiday-approved outfits worthy of celebrating.
There's always a reason to dress up and feel good during the holiday season. Whether you're hosting an intimate dinner, celebrating over video chat, or gathering with your closest loved ones, a special look can do wonders for your spirit. Let this season be an opportunity to embrace sparkle, try something bold, and wear the fancy heels just for the fun of it!
The following H&M outfits are all about style and confidence. Affordable and made to stand out, these are the pieces that'll level up your holiday plans no matter what they are.
Set the holiday tone in a classic look with a modern spin. Start by piecing together your own suit with this tuxedo jacket and a pair of matching zip-hem pants. High-waisted and form-fitting, these pants have a flattering fit perfect for year-round wear. Next, one-up your typical button-down with a white puff-sleeve top like this one that isn't just on-trend, but also full of personality. Finally, liven up your look with festive accessories that sparkle and shine. These metallic heels add a pop of glamour while rhinestone dangle earrings brighten your face.
It doesn't get more festive than red, and this calf-grazing dress is as show-stopping and effortless as they come. In a flowy silhouette and soft fabric, it's the best way to feel dressed up without sacrificing comfort. Pair it with a structured, crisp white jacket for an extra dose of polish, and slip on these fierce thigh-high boots. Thanks to a kitten heel, they're easy to wear all night long! Complete the outfit with a chic chain belt and croc-effect black bag to tie it all together.
There's no better time than the holidays to go all out, and this sparkly set will have you feeling both festive and elegant. This sequined tee is easy to throw on with everything from a pencil skirt to skinny jeans, but we love it styled with these matching sequined leggings. Together, the two provide a jumpsuit effect that has a laidback yet dramatic vibe. Elevate your look further with a dressy oversize jacket and leather mules. A velvet hair bow is your perfect holiday-ready finishing touch.
Be the life of the party and unleash your boldest self in a statement number like this leopard minidress. A square neckline and voluminous flounces give it a party twist along with eye-catching accessories like silver chains and a glittery ponytail holder. Stay comfortable in chunky-soled combat boots and stash your essentials in this small crossbody bag. The best part? You can rock this exact outfit long into the new year.