Over the years, earring trends have come and gone faster than we could click "Purchase." We've been through chandelier earrings, ear cuffs, pom-poms, tassels, hoops, even mismatched earrings. While all of these are super cute and stylish, there's one earring style that has remained a staple through it all: diamond studs.
Diamond studs are a classic, refined way to add elegance to just about any outfit. But we know diamond earrings can be a totally intimidating purchase because of that (major) price tag. That's why we enlisted the help of Elizabeth Doyle, certified gemologist and cofounder of Doyle & Doyle, who told us everything we need to know about finding the perfect pair. Check out her tips on how much to spend, what to look for, and how to keep your studs sparkly forever.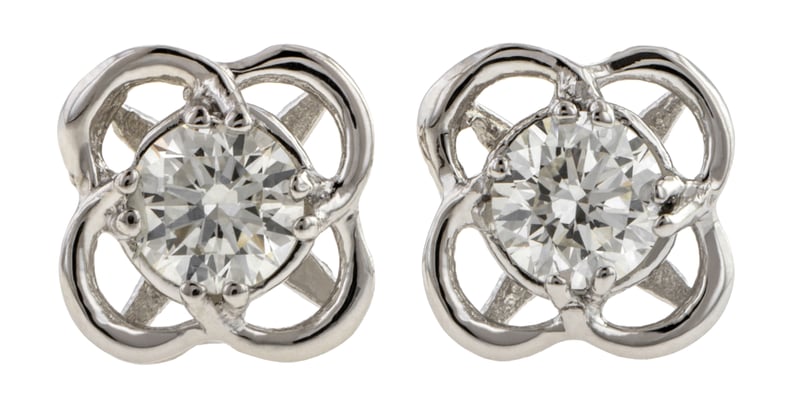 What should someone look for when shopping for diamond studs?
"Diamond studs are almost entirely about the diamond, as opposed to the mounting. Look for the right balance of size, color, and clarity to suit your taste and budget. That being said, the mounting you choose can provide a subtle but important difference. A martini setting provides the lowest profile (flushest to the ear) and most minimal look. A bezel mounting creates a clean, modern look, and a diamond frame adds visual size. Small details can provide just the right amount of personal flair to classic studs, such as entwined framed mounts or a yellow gold mounting."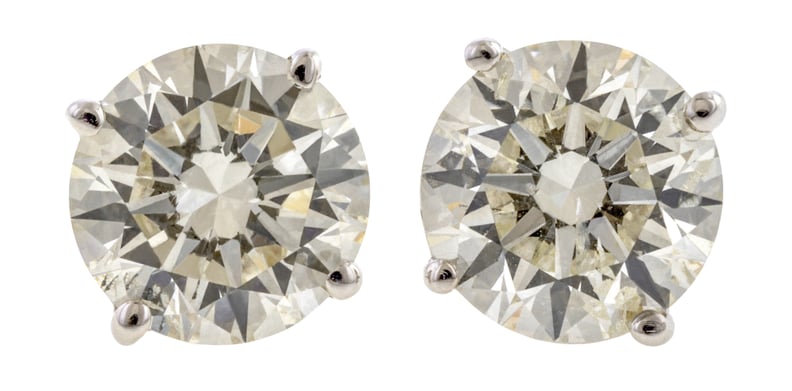 What shape diamond is best?
"Classic round studs offer the most options and will always be in style. We love a round brilliant cut diamond. Always think about the lifetime of your pieces. Will you wear this when you're older? Will future generations of your family wear it, if you pass it down to them? Classic round diamond studs are a jewelry staple that I believe everyone should have in their jewelry collection."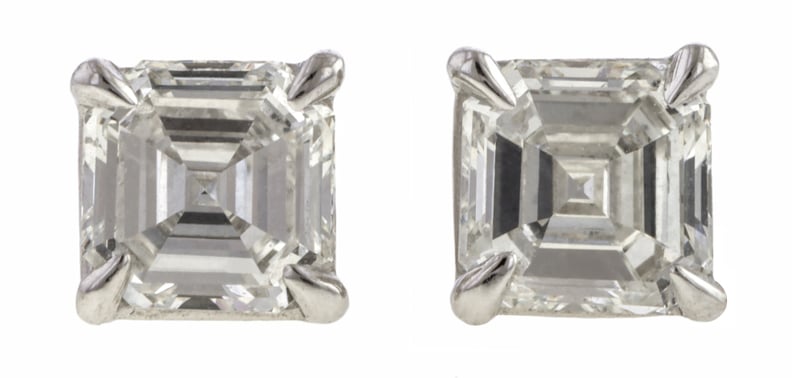 "For clients looking for something a little more unexpected, a square-shaped diamond or Asscher cut are both beautiful alternatives to a classic round shape."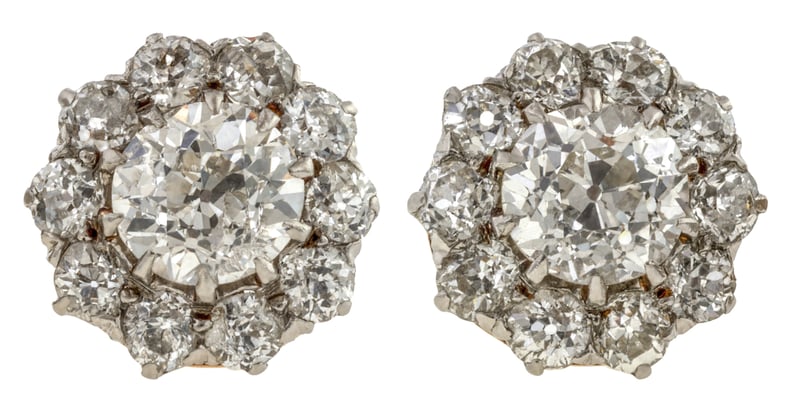 What are the most important factors when buying a pair of diamond studs, and how can you do it on a budget?
"Diamond studs are a jewelry staple that are a foundation piece in any jewelry wardrobe. Make sure they are of a size and quality that will stand the test of time for you. You don't want to put the time and money into buying a pair of diamond studs only to find you have outgrown them in a year or two. Allocate more of your budget towards great diamond studs even if this means holding off on other pieces or that new handbag you have been eyeing. If budget is a concern, you can also buy a smaller weighted carat, knowing you'll use those diamonds to repurpose later on when you can afford to upgrade to a larger diamond stud. For example, you could plan to use smaller studs on a diamond-by-the-yard necklace or a bracelet down the line, or include them in a ring or tennis bracelet. If you're looking for a bigger size, it can make sense to trade a bit on color and clarity to get a larger size. Unlike an engagement ring on your finger that people can, and do, get a good close look at, studs are on your ear. It isn't normal, usual, or even socially acceptable for people to lean in to inspect a diamond on your ear. That said, you need to have a minimum clarity for a diamond to sparkle. If a stone is too included, it will lose all life and won't provide the eye-catching brilliance that make diamond studs so special. Cluster earrings are a great way to make the stud appear larger; a surrounding halo or cluster of diamonds around the main diamond will add size and interesting detail."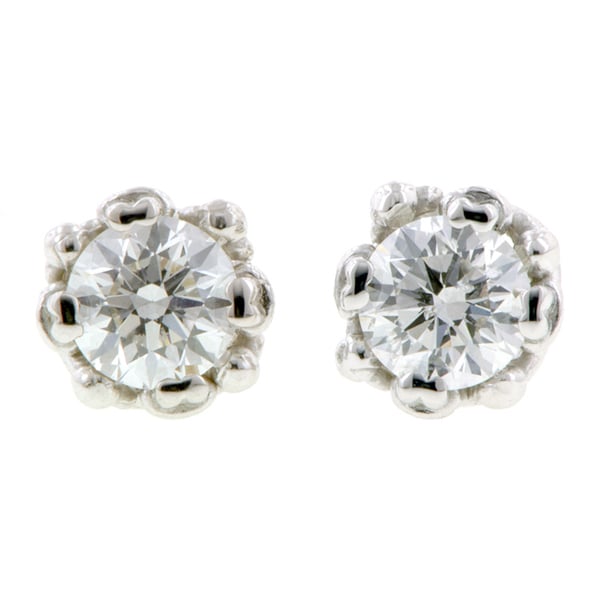 What's the best way to preserve your diamond jewelry and keep it clean?
"Jewelry should be cleaned regularly, and diamond studs are easy to clean at home. Jewelry cleaning solutions are safe on diamonds and platinum, gold, and silver, so almost all diamond studs can be cleaned with it. But we recommend an even easier and less expensive method. Warm soapy water and a soft bristled toothbrush does a great job cleaning diamond jewelry. Simply use a mild dish soap in warm water. Let your earrings soak for 10-15 minutes to loosen any oils or debris. Then gently scrub the diamonds with the soft toothbrush. Be sure to get the underside of the diamonds; this is where oil and debris tends to build up the most. Regular cleaning keeps jewelry looking its best and helps prevent wear and loosened settings."