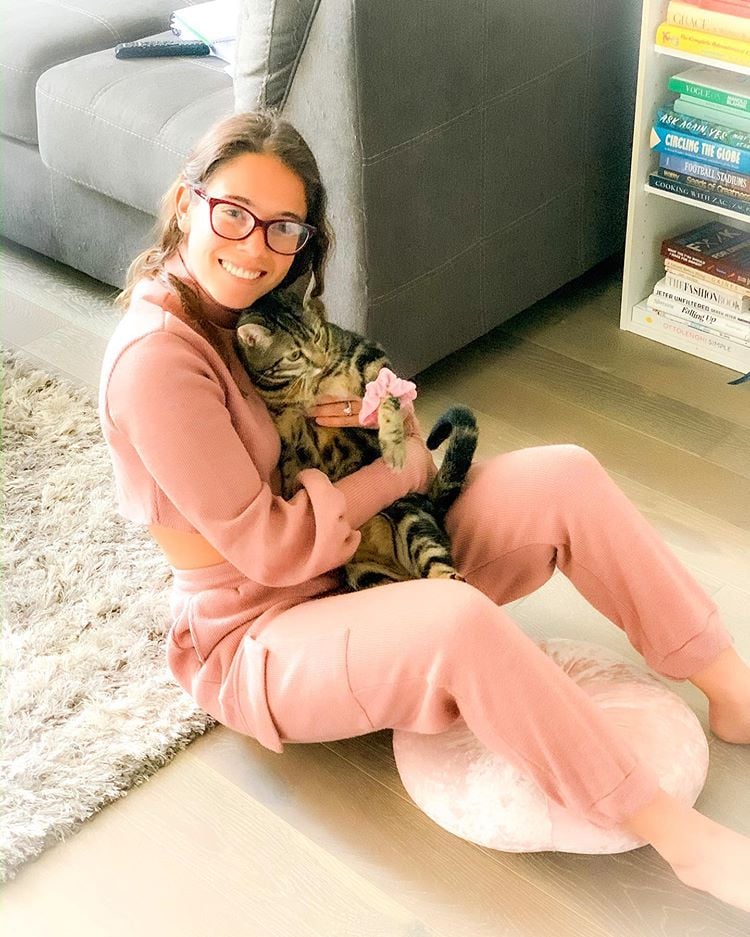 POPSUGAR Photography | Sarah Wasilak
POPSUGAR Photography | Sarah Wasilak
Even though I work from home fairly often, and my job as an editor is doable remotely, the experience of working remotely feels different when our world is facing a crisis. The spread of coronavirus is top of mind, prodding and jabbing at every somewhat normal thought I have, turning my mood upside down just when I finally start to feel uplifted and maybe even manage a smile. I overheard my fiancé telling a friend on the phone, "Sarah's used to this, she works from home all the time." But he's wrong — I'm not used to this. Work-from-home days suddenly went from delighting in rare occurrences (No makeup! Ripped sweats that are so comfy I'll never throw them away! Sloppily licking the greek yogurt out of my granola bowl!) to a mandate. We are all facing a sad ultimatum: if we don't physically isolate, we could help spread a virus.
I love my job as a fashion editor, but writing about many of the usual topics I cover feels unnerving and even inappropriate right now. My colleague Lindsay Miller wrote about getting dressed during this time of physical distancing, and her essay made me wonder if the clothes in my own closet could potentially make me feel better or change my mood. I haven't opened those closet doors in days, not only because I have no one to dress for, but because I don't feel inspired to dream up an outfit. I have a co-ord set drawer that I rarely even visit during a regular workweek because I figure, "I have to commute into the office tomorrow — I'll just put all my effort into a really cute look then!" So, I mostly just stay in pajamas all day, which is what I did on days one and two of my quarantine. Fashion, who?
I decided to ease my way into it. I dared myself to dive into the aforementioned matching-set drawer and pulled out this Choosy sweat set, which consists of dusty pink ribbed joggers and a matching cropped turtleneck. I accessorized with my red Marc Jacobs glasses (reserved for days I feel spunky) and asked my fiancé for a quick photo shoot. We had spent so much time doing our own thing in two different rooms, communicating through the wall — "Close the door! I can't hear myself think!" — I felt like we were on Love Is Blind. But he seemed genuinely excited to photograph my outfit, and that never happens.
Even though throwing on coordinates inside the house made me feel stylish and polished, that doesn't change what's going on outside, and it certainly doesn't mean getting dressed will make everyone feel better. But, if nothing else, it's worth noting that fashion — which has always been my favorite hobby and is the foundation of my career — actually put a smile on my face today in some small way. Maybe this will remind you to look within and practice some of your own favorite things right now, even if they don't involve shopping your closet. But if documenting your #OOTD is one of the things that makes you happy too, then why not start with a matching sweat set? Things can only get more glamorous from here.