7 Must Haves Latinx Model and Actress Jillian Mercado Uses to Step Into Her Most Authentic Self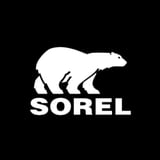 Jillian Mercado leads a life of love, empathy, and authenticity. Teaming up with SOREL, we're sharing the everyday essentials that help her be her best self.
Jillian Mercado is a force to be reckoned with. For starters, she doesn't let her wheelchair stop her. And after a muscular dystrophy diagnosis in her early teens, she decided on two important things: she wouldn't let her disability hold her back from her dreams, and she would work to challenge ableist beauty standards. Today, Jillian's lengthy résumé is beyond impressive.
She's a model and actress who has been featured on a billboard in Times Square and was the first Teen Vogue cover star with disabilities. She has also appeared in the series The L Word: Generation Q and has modeled in campaigns for Nordstrom and Target. But despite her incredible accomplishments, her most important title remains "advocate." Her goal is to promote greater representation in the fashion industry as well as in Hollywood. And so far, she's made more than just a splash.
"I'm only 33 years old but I feel like I've lived many different lives," Jillian told us over email. "I've had the privilege of being able to step out and step forward from my comfort zone; from boxes other people have placed me in just because of who I am and the intersectionality that makes me, me. It takes a lot of practice and inner strength to know how to do that. It's not something that I learned in one day or in a month. It's something I've practiced since I was a teenager. But every opportunity I've taken has been magical to say the least."
Jillian said she was born into a community of warriors and fighters, and it's those people who have been there for her during periods of doubt and rejection. "I have such a beautiful and open community that helps me power through," she said. "Representation means the world to me and it's something that I will fight for until the end of my own existence. I am a leader, a fighter, and a lover. I have a lot of empathy for the people and things that make our planet special."
In addition to those traits, Jillian is also a daughter, an older sister, a best friend, and a dog mom to two pups. "I'm extremely passionate about each of the communities I belong to, which are being a woman, having a disability, being queer, and being Latinx," she said. "I'm inspired by people who not only look out for themselves but who also work toward the betterment of others — people who have been under-represented and unheard are my true, personal inspirations."
Choosing to surround herself with positive and supportive individuals has helped Jillian see the beauty in everything — and everybody — in her life. "Once you realize how beautiful and important every single part of what makes you special is, you'll be stepping forward into a mindset of empathy and love for yourself and for everyone around you." To that end, Jillian has a few feel-good items that give her the confidence to be herself. View them ahead and discover why Jillian is such a fan.
To hear more from Jillian, check out The Step, our podcast in partnership with SOREL. Jillian is featured on episode one of season two.