How to Shop For an Androgynous Style
How to Balance Masculine and Feminine Style in a Professional Setting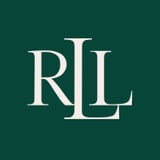 A new career means an updated wardrobe. We partnered with
Lauren Ralph Lauren
to help elevate this new professional's wardrobe in a way that still embraces her edgy vibe.
Mursi Haynes knows a thing or two about hard work. After serving in the United States Air Force for five years, she deejayed and freelanced in TV production for a number of years before finally deciding to pursue a more entrepreneurial role as a content creator. But it's only been within the last year that Mursi has developed and catapulted her Talent Management career, where she consults, represents, pitches, negotiates, schedules and books. That's a lot of talking, networking, and showing face.
"When I first took on this position, more of my day consisted of handling bookings, scheduling, and so forth," Mursi explained. "Shortly after, I began pitching my client to brands, negotiating deals, attending industry events and creative shoots."
As a result, Mursi realized her work wardrobe didn't reflect her new, more professional title. "My professional goal is to get out of my comfort zone, and attend more in-person meetings and events in order to expand my network. I want to shake more hands versus striking keys. In my opinion, it's a much more effective way of connecting with people."
While Mursi recognizes the need for a wardrobe update, she's always had a passion for style and a very clear-cut view of her aesthetic. "One thing that has never changed is my love for a more androgynous style," Mursi explained.

While she defines her general style as edgy, casual, and sometimes street, her goal for this season is to keep elements of edginess, yet elevate her look professionally.
"It's already a challenge for me as a woman, black, and queer to walk into a room and demand fair compensation for my client's time and talent," Mursi said. "It's important for me to feel and look great when I'm discussing money."
These neutral suits from the Lauren Ralph Lauren Fall 2019 collection are perfect for when Mursi is in a more client-facing day. "I can see myself wearing these neutral-patterned tailored suits to business meetings, especially with brand reps, accompanying my clients on campaign shoots, or daytime industry events," she said. Plus, a head-to-toe monochromatic look is a power move no one can ignore.
Mursi definitely has strong opinions about style, but she admits she's not great at keeping up with trends. Specifically, she said, "I am looking to incorporate more color, both casually and professionally."
For those dressier evening events, a royal purple corduroy blazer and trouser set is a great way to make a statement while maintaining her unique aesthetic. In addition, she can upgrade loafers by looking for a luxe fabric like velvet or croc-effect. "This outfit would have been perfect for two events I attended recently," Mursi said. "One was a cocktail party for a product launch and the other for a new brand to market. I can absolutely step out in this suit for similar upcoming events."
The key for Mursi's new elevated style is simple outfit formulas that are easy to follow. "My partner picks on me all the time because I take forever to get ready," she said. "I spend so much time trying to put pieces together, I sometimes get frustrated."

Mursi admits to wearing jeans with a t-shirt or collared shirt and sneakers most days, maybe throwing on a blazer if the weather is cooler. Luckily, she can take that same outfit formula and elevate it with a few tailored pieces. A fitted trouser and wool-blend blazer will provide that same level of comfort, but with a professional, unique twist. "It's all about finding that balance between masculine and feminine when shopping as this is a reflection of my individuality," Mursi said.