How to Style Reef Sandals
Found: The Summer Sandals That Will Complete All Future Outfits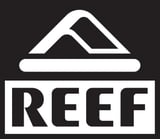 We've partnered with
Reef
to bring you the comfy, stylish, and versatile sandals that will make getting dressed a breeze.
Style enthusiasts everywhere can rejoice: fashion is alive! As much as we loved the great loungewear takeover of 2020, summer 2021 is a whole different story, and we're ready to get out there and play the sartorial field. Just think of all those pieces you've been not-so-patiently waiting to get reacquainted with. Denim! Dresses! All the cute open-toe sandals!
To help you get your fashion mojo back, let this serve as a guide for effortlessly putting together an outfit for any occasion, starting with our favorite style category, of course: shoes. Whether you're picking up coffee or spending all day by the pool, we've got the cute outfits you'll want to break out, complete with comfy and stylish sandals you'll definitely want to wear. Because fashion may be back, but comfort is still king!
When you're running out the door, and especially before you've had caffeine, the last thing you want to think about is putting together a cute outfit. That's where throw-on-and-go pieces come into play. Versatile, easy, and comfy items, like cushioned, neutral leather sandals, ribbed numbers, button-down shirts or jackets, and roomy tote bags, work well together no matter how you decide to wear them. Start with the Reef Cushion Sol Sandals or Cushion Court Sandals for a refined take on flip-flops before adding a ribbed jumpsuit in a pretty pastel and finishing with a light outer layer and textured accessories.
Is it even summer if you didn't spend at least one afternoon by the pool? Plus, it's the perfect excuse to whip out some ultratrendy poolside accessories — starting with some water-friendly sandals. With the two-strap, Velcro design, espadrille-inspired detailing, and quick-drying texture, the Reef Water Vista Sandals are just as on trend as they are practical and comfortable. Match them with pieces that are similar in texture and tone for a breezy look. Alternatively, if you want to make a fun statement, you could opt for the Pool Float Sandals with their puffy straps and bold hue.
When you haven't had the luxury of dressing up for a real night out in over a year, dreaming up a feel-good evening outfit suddenly feels like a golden opportunity. There are endless options! Ease back into things by prioritizing comfort first. A pair of sandals like the Reef Cushion Vista Hi Sandals combines enhanced arch support with elevated design elements like a lug platform sole and sleek straps, so they'll fit right in with those dressier pieces. Alternatively, if you're looking for something a bit more minimal in design but equally as comfy, you could opt for the simple and refined Drift Away Le Sandals. From there, add a slinky knit midi dress and flowy trench coat to finish the look, along with sleek accessories.