How to Wear Oversize Sunglasses
This Accessory Is Peak Summer Fashion — Here's How We're Wearing It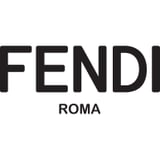 Stylish sunglasses are the ultimate accessory. We've partnered with
Fendi
to show you how the new Promeneye Sunglasses can fit in seamlessly with your summer wardrobe.
No matter what your style preferences are or where you shop, most fashion enthusiasts can agree on one thing: a pair of sunglasses can completely transform an outfit. And when we're talking summer, it's even more crucial to have a stylish pair on hand that can protect you from the sun while also complementing your looks.
This season, our eyes are on the new Fendi Promeneye Sunglasses — literally. With two styles that both feature a luxe tortoiseshell rim and oversize, '70s-inspired frame, they're the perfect balance between classic and on-trend. Whether you throw them on to walk your dog or picnic in the park, they'll give all of your outfits an instant boost. Ahead, see how we're planning to style them through the season.
To Walk Around the Neighborhood
A quick loop with your dog, a leisurely stroll to the corner coffee shop, a virtual walk-and-talk meeting with your boss — we're all finding more excuses than ever these days to head outside for some fresh air. Grab your Promeneye sunglasses to throw on with a matching lounge set and your favorite chunky sneakers. Comfy-casual at its finest!
Park picnics have emerged as the It activity of the summer, since they're safe and relaxing — and highly Insta-worthy. Wear your best and breeziest outfit for the occasion, like a romantic maxi dress, easy accessories, and of course, your Promeneye sunglasses to finish the look. Don't forget to pack a blanket, some snacks, and your camera!
Mirror the strong '70s vibe and rich brown tones of the Promeneye sunglasses with a retro-inspired safari jumpsuit in a warm khaki hue. With a belt bag and classic sandals, this ensemble is laid-back and cool, perfect for a trip to the grocery store.
Date night might look a little different these days, but that doesn't mean you shouldn't carve out some quality bonding time with your person. Whether it's an evening spent grabbing dinner outdoors or even just catching the sunset from your fire escape or rooftop with drinks in hand, take advantage of the opportunity to elevate your outfit. The Promeneye sunglasses add the perfect luxe touch to a classic blazer and shorts combo.