We Asked Karen O's Costume Designer to Relive the Yeah Yeah Yeahs Singer's Best Style Moments
Karen O is someone I have admired for years on end when it comes to both music and style. I'll never forget turning on MTV one summer and watching the music video for "Maps" for the first time. I remember being completely drawn in, thinking to myself, "I don't know who this badass woman is, but she's someone I definitely aspire to be." From that moment on, I watched the Yeah Yeah Yeahs become one of the most iconic bands and saw Karen take the stage (and the Oscars!) in one eye-catching outfit after another. Who is the designer behind most of her iconic looks, you might wonder? It's costumer designer Christiane Hultquist, aka Christian Joy, and I had the pleasure of speaking with her about some of her favorite style moments with the lead singer. (It was truly a "pinch me" moment!)
"The really extraordinary thing about my relationship with Karen is the trust she put in my work. Most of the time, especially in the early days of the Yeah Yeah Yeahs, I would just show up with her look right before the show, and she would put it on after seeing it for the first time. As time went on and her looks evolved, she would ask for certain pieces like a leather jacket or suit. Then, we would send inspiration images back and forth, but she would still allow me to go for it and often wouldn't know what the look would be until it was sent. That can be very daunting because that trust means that you're constantly working to outdo yourself," the designer revealed to me.
Keep scrolling to read more of my interview and check out all of the creative and inspiring outfits Christian Joy created for Karen O.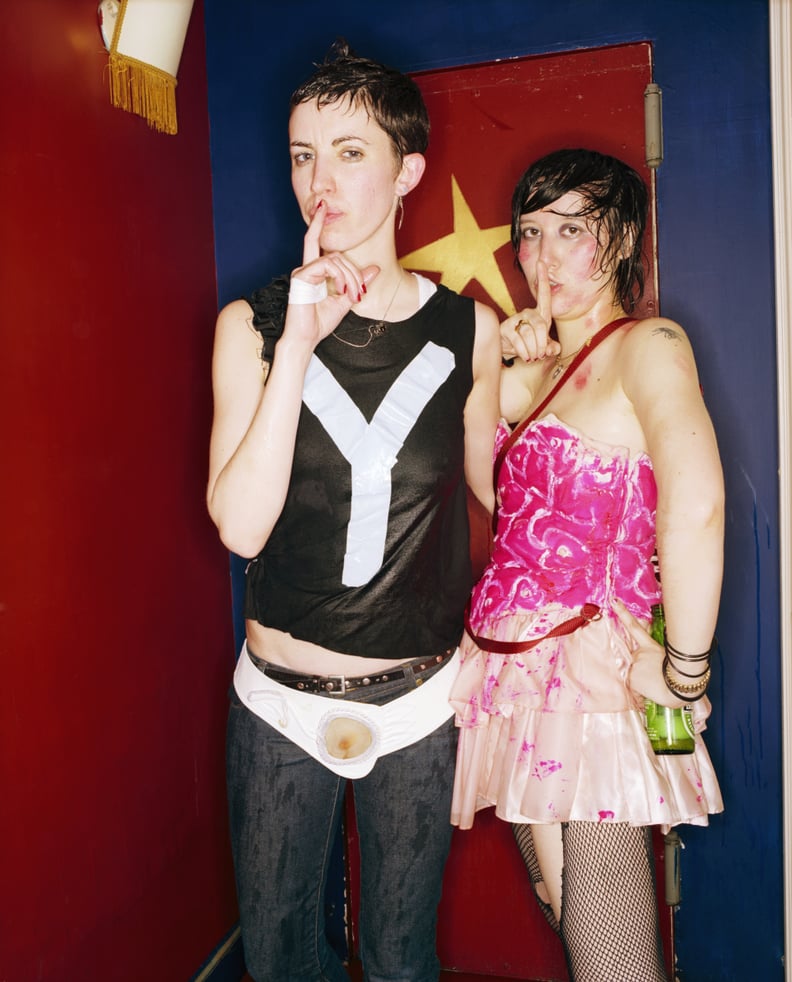 Christian Joy on Karen O's Style
"I once saw it early on described as art-student chic or something like that because it was such a hodgepodge of stuff collaged together, which was basically me trying to make something with very limited knowledge of fashion design. I guess it's still a little bit like that but more streamlined. I like a lot of print and texture as well as humor. I think that is what makes me love Karen so much is the sense of humor and humility she has on stage. It creates a special performance, and I do my best to try to complement it and empower her."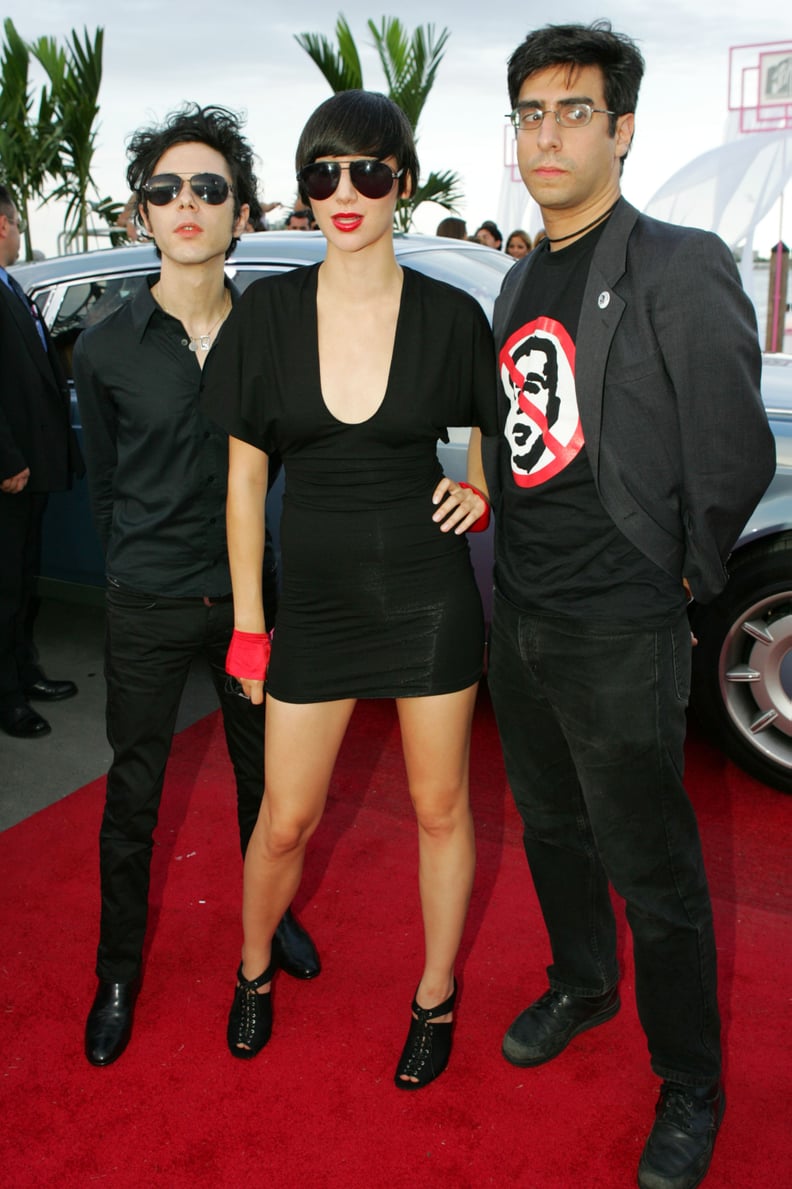 Christian Joy's Favorite Design For Karen O
"It was the MTV Video Music Awards in 2004. I had an idea that I wanted her to look like a Robert Palmer dancer from the 'Simply Irresistible' video, so I made her this very tiny black body-con dress that thankfully fit because we definitely had not done a fitting. She wore it with a pair of black Helmut Lang lace-up stilettos and red finger-less gloves. The part that really set the look was the hair and makeup, done by Mike Potter of Hedwig and the Angry Inch fame. I can remember walking down the red carpet with her and having someone from Entertainment Weekly approach me to ask about her look. She looked smoking hot in a way that was different from her stage looks."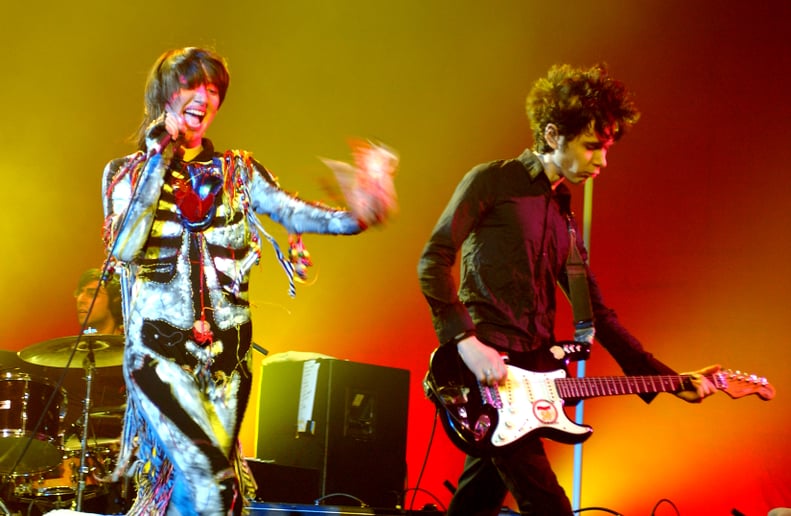 Christian Joy's Most Intricate Design For Karen O
"We put so much time into each look, but I'd say the skeleton suit from 'Fever to Tell' because it's painted, embroidered, and beaded, plus it has a three-dimensional heart that's attached."
Christian Joy's Favorite Karen O Music Video Outfit
"The suit for the 'Despair' music video shot on top of the Empire State Building. The yellow 'Violent Fuzz' suit is one of my very favorite looks."
Christian Joy's Latest Styling With Karen O
"I made a look for the YYY's 20th birthday, which was a lot of fun. Karen wanted a costume to wear for a performance of 'Maps,' which they did with Brian and Nick here in NY and Karen in LA. The performance was posted to their Instagram. I played with the idea of her being a mom and a rock star and having a birthday party, feeling frazzled, and walking away from the birthday table wearing the tablecloth. She had this short dress with paper hats to emulate Madonna's cone-bust corset. It had a plastic tablecloth smeared with paint to look like frosting and paper plates and cups with spills tucked into a belt that looked like a gift with deflated balloons."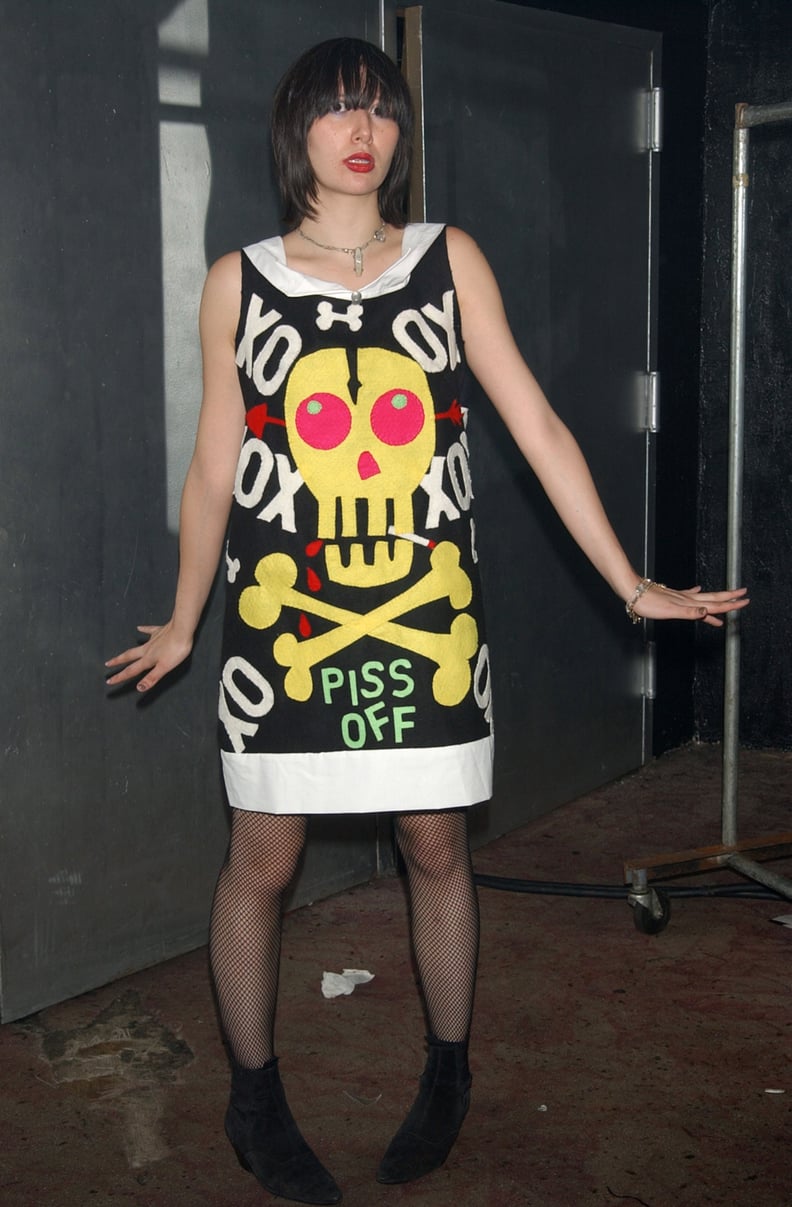 Take a Look at Some of Our Favorite Karen O Style Moments
Wearing a skull outfit by CJ at a benefit in 2003.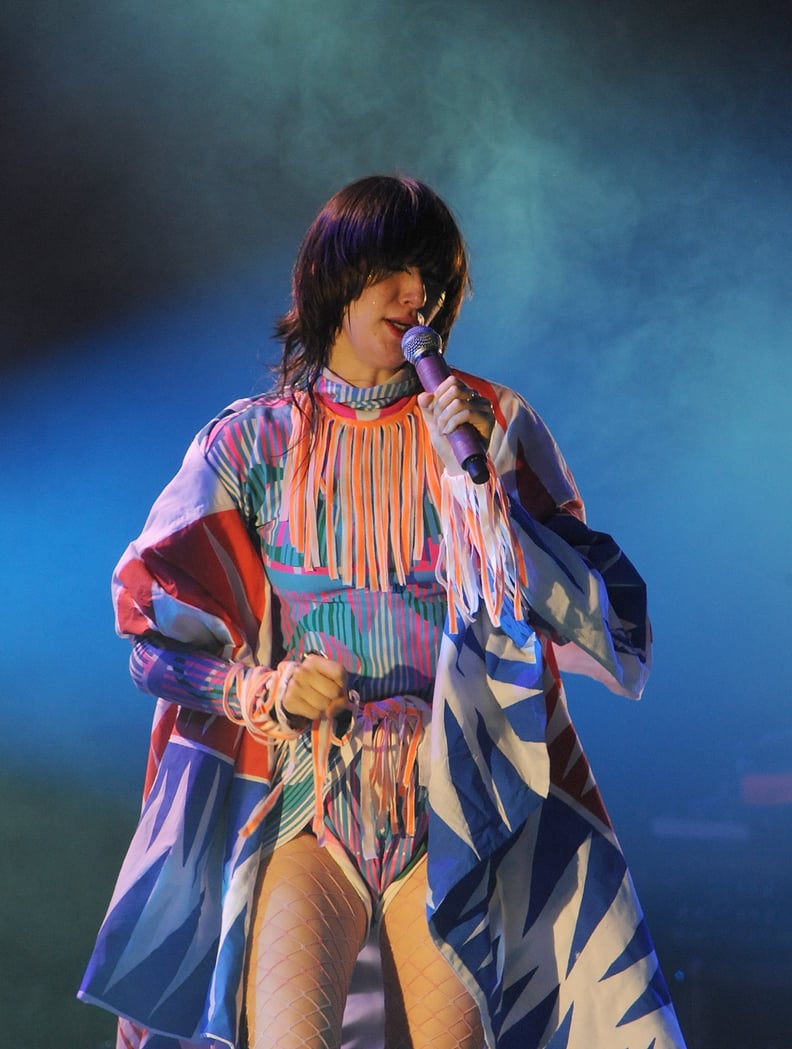 At the 2009 Austin City Limits Music Festival wearing a colorful, fringed bodysuit and jacket.