The Fashion on Katy Keene Is Giving Us Inspo For Days
If You Thought the Fashion on Riverdale Was Good, Wait Until You Watch Katy Keene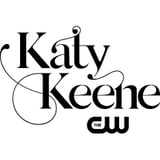 Each character on Katy Keene has their own signature style. Teaming up with
The CW
, we're breaking down three character looks to inspire your current closet.
While style inspo can be found anywhere — from busy city streets to curated social media pages — pop culture is the medium that never fails to excite, entertain, and visually inspire us all at the same time. After all, it's iconic shows like Gossip Girl and Riverdale that launched a generational headband obsession and showed us just how chic mini skirts and button-downs can truly be.
Katy Keene, the Riverdale spinoff that premiered on Feb. 6, is the latest show to be added to CW's hit lineup, and it's filled with stunning and innovative fashion moments that'll instantly spark your creativity. From aspiring fashion designer Katy Keene's sweet retro look to Josie McCoy's trendy star-powered outfits, each character has a distinct personality coupled with killer taste and an enviable closet to match.
The highly anticipated show, which airs Thursdays at 8/7c and streams free on The CW app, is set in New York City. It centers around a fashionable group of creative 20-somethings who have bright eyes, big dreams, and will stop at nothing to see their names in lights. Of course, in the midst of their adventures and revelations, they never miss a beat when it comes to looking polished and put-together. Take a look at the layered, character-inspired looks ahead and prepare to become just as obsessed with this addicting show as we are!
Played by Lucy Hale, Katy Keene is a bold and ambitious aspiring fashion designer with a big heart and a playfully chic wardrobe. As a personal shopper at a luxury department store, Katy is constantly immersed in fashion. But fashion isn't just her job — it's her life. As she navigates friendships and dating, Katy stays refreshingly career-minded, all while sporting classic styles with a twist.

From a red velvet pantsuit coupled with a lace cami to a red metallic bodice dress worn with a pink top coat and red glitter heels, Katy effortlessly reminds us how fun and expressive fashion can and
should
be. Follow her lead by pairing a bold print like
polka dots
with an equally bold hue such as
hot pink
or
blush
.
Statement boots
, a
flirty dress
, and a striking red lip are also key Katy essentials.
Singer and songwriter Josie McCoy — played by Ashleigh Murray — may be new to the big city, but her cool-girl attitude and edgy style fits right in. As a transplant from Riverdale, Josie is getting acquainted with NYC and finding her voice as both an artist and an individual. But as much change as the former lead singer of the Pussycats is going through, her signature rocker-chic, leopard-print-filled wardrobe is bolder and badder than ever.

From an orange cropped shag jacket in episode one to a rainbow strapless triangle top in episode three, the soon-to-be star is already making a name for herself, and we can't help but stan each and every style choice she makes. To channel Josie, you must first channel your inner fierceness — i.e., say yes to animal print, leather, and anything studded. Try pairing a structured crop top in a muted tone with a miniskirt. Complete the look with eye-catching layers and a tough pair of boots.
With a whimsical closet to match her sparkling personality, It girl Pepper Smith — played by Julia Chan — knows everyone who's anyone. Although constantly decked out in metallics and furs, don't let her standout style choices fool you — she's a mysterious socialite on a mission and she knows exactly how to get what she wants.
Pepper immediately draws you in. From her metallic pink moto crop jacket in episode one to her glitter minidress worn with platform sandals and socks, she's whom we aim to emulate when we're feeling like our most confident selves. For a Pepper-esque ensemble, think outside of the box — like pairing a printed slip dress with a pair of skinny jeans. Rhinestones, puff sleeves, and colorful fur are also part of the Pepper uniform. And of course you can't forget her signature cat-eye glasses and an ultrachic square-toed shoe.
Credits: Photographer: Matthew Zach; Senior Art Director: Colleen Lennon; Model: Alexa Mareka; Hair and Makeup: Ashley Rebecca; Wardrobe Stylist: Effie Harrison; Producer: Alex Friedlander; Designer: Samara Grossman; Editor: Kathleen Harper