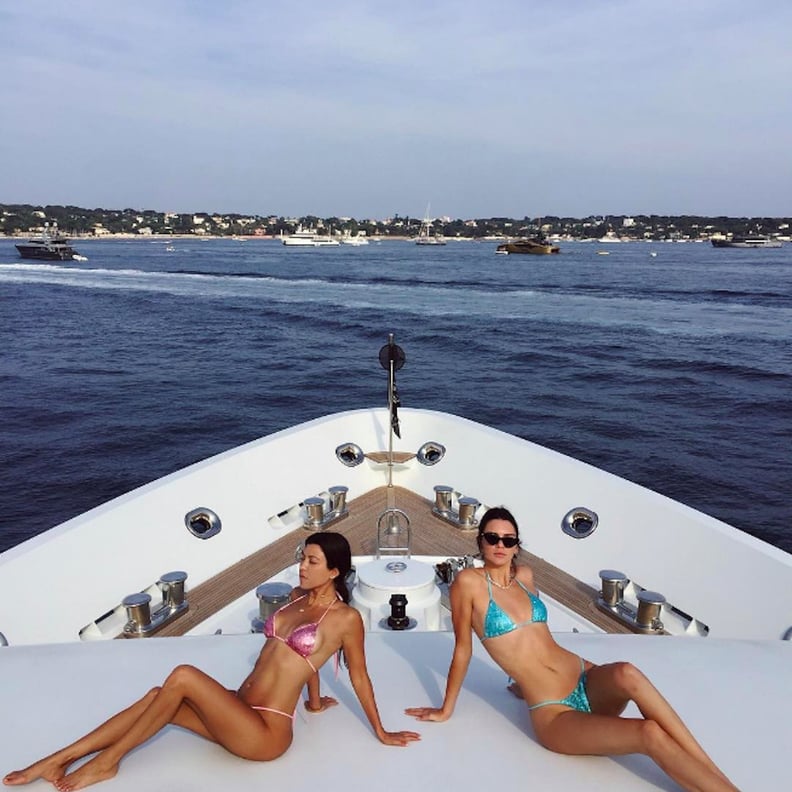 Kendall Jenner had her pick of Cannes swimwear. There was the sporty maillot with sleeves, the ladylike pink set, and even a leopard one-piece, which Kendall used to channel the '80s. But make no mistake: her sparkly blue bikini is made for one thing and one thing only: to channel Elle from Legally Blonde.
Kourtney joined in on the hilarious tribute, posing on a yacht with her sister in a matching pink style, exactly like the one Elle wears to cheer on Warner at practice — and later for her Harvard application video.
While it's easy to trace this Kardashian-Jenner look back to your kitschy Limited Too days, when sequins were all the rage, it's a helpful reminder that Elle Woods also approves of the mermaid-like two-piece. When you shop similar inspired suits, we do hope you keep that in mind.
Kendall and Kourtney Wore Matching Sequined Bikinis
Just Like the 1 Elle Woods Wears in Legally Blonde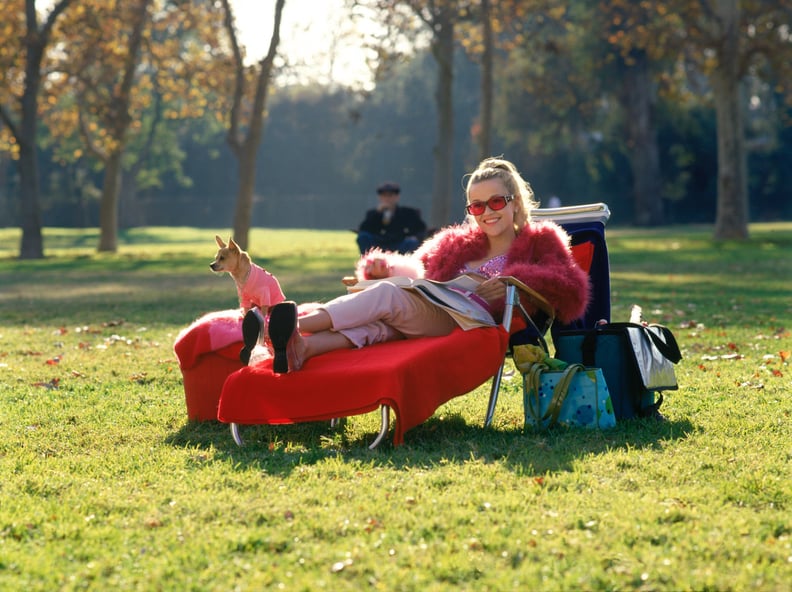 And Like the 1 You're About to Wear Too — Even If You're Not on Campus . . . Or Aboard a Yacht