POPSUGAR
/ paid content for /
Old Navy
The Latest Old Navy Commercial Was Created by a TikToker
The Latest Old Navy Commercial Idea Wasn't Created by Execs — Just a High School TikToker and His Followers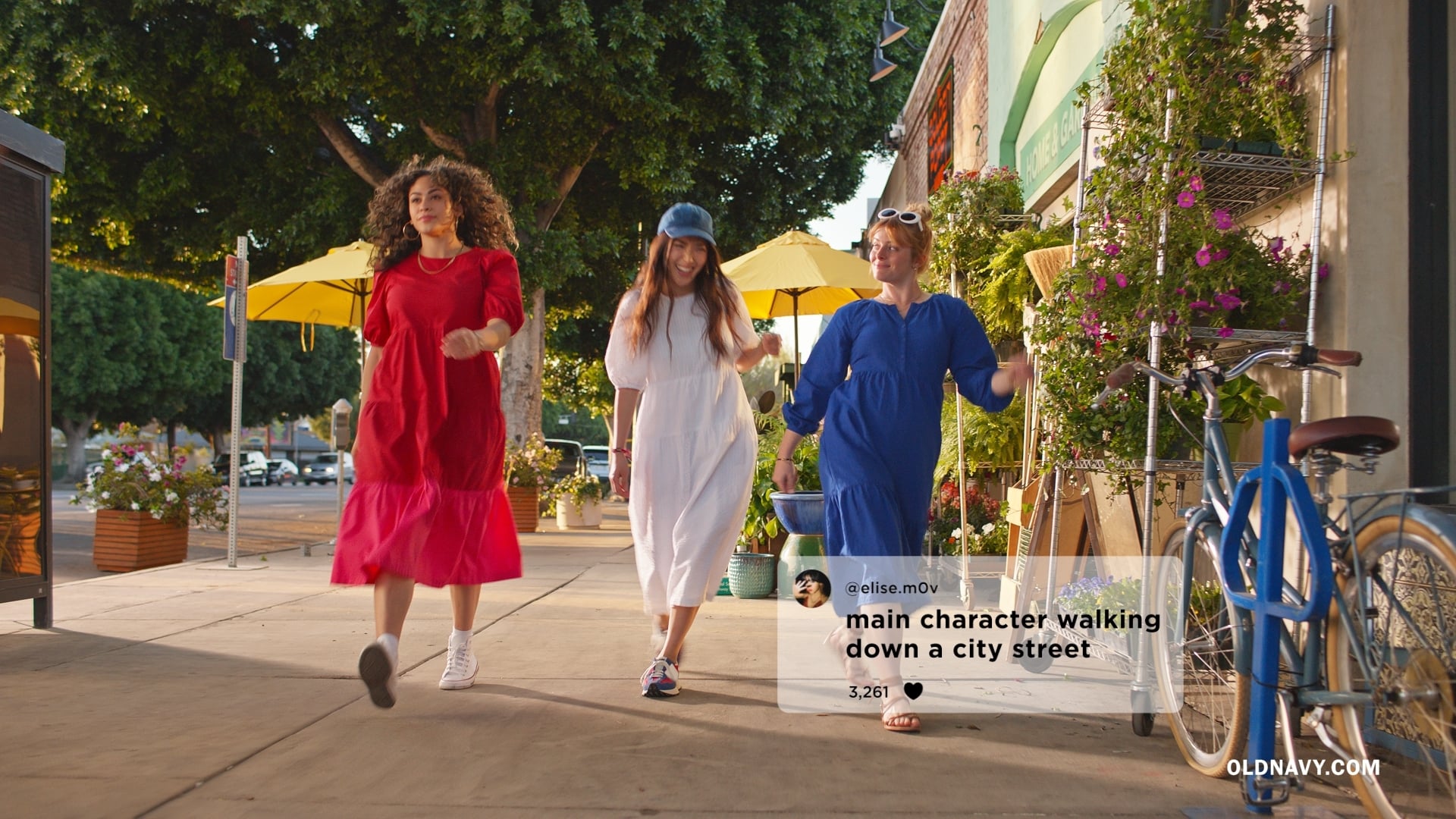 Image Source: Old Navy
This year, in an unprecedented move, Old Navy handed creative control of their spring campaign from ad execs to regular TikTok users. Well, sort of.
The brand was inspired when it came across a TikTok from high schooler Samuel Beasley featuring an upbeat song and the caption "We about to get the most fire Old Navy commercial ever." The hilarious clip is a reference to Old Navy's signature euphoric style of commercials, complete with dance-worthy music, bursts of color, and smiling families.
"When I first received the message request from Old Navy on Instagram to let me know that they saw my TikTok, my initial thought was 'this isn't real,' Beasley tells POPSUGAR. "I actually didn't think my video would get any views, and the fact that Old Navy saw it and it inspired them is very exciting."
Beasley's TikTok took off when other users started commenting to share their own ideas for what the hypothetical commercial would look like. "In my opinion, my TikTok resonated because it really did remind people of Old Navy commercials," he says. "A few people started writing in the comments and responding with their own hypothetical commercial ideas, and it just caught on."
That's how Old Navy got the idea to make commenters' ideas into reality. The result is the funny, self-referential, and endlessly joyful spring campaign. "This ad was written by the internet," reads a disclaimer at the beginning of the new commercial.
https://www.youtube.com/watch?v=qRQqv0SWwbI
The commenters truly were the commercial's cocreators. One person said that there should be "Dads. Dancing. Everywhere," and you'd better believe Old Navy delivered, with a screenshot of the comment appearing over a squad of button-down-clad dads nailing some choreo. Another scene shows a family soaring through the bright-blue sky in slow motion, per a comment suggesting "slow-mo family jump."
The commercial features warm-weather staples for the whole family (because believe it or not, spring is right around the corner), including Old Navy's women's All Day dress collection. The comfy-cute All Day dresses will make you want to twirl, strut, and hopscotch — just like the stars of the ad.
Want even more joy? Watch Beasley's reaction video to the final ad spot — we dare you not to smile.
Shop Old Navy's All Day Dress Collection