Leiomy Maldonado Is Ready to Vogue Her Way Through the Metaverse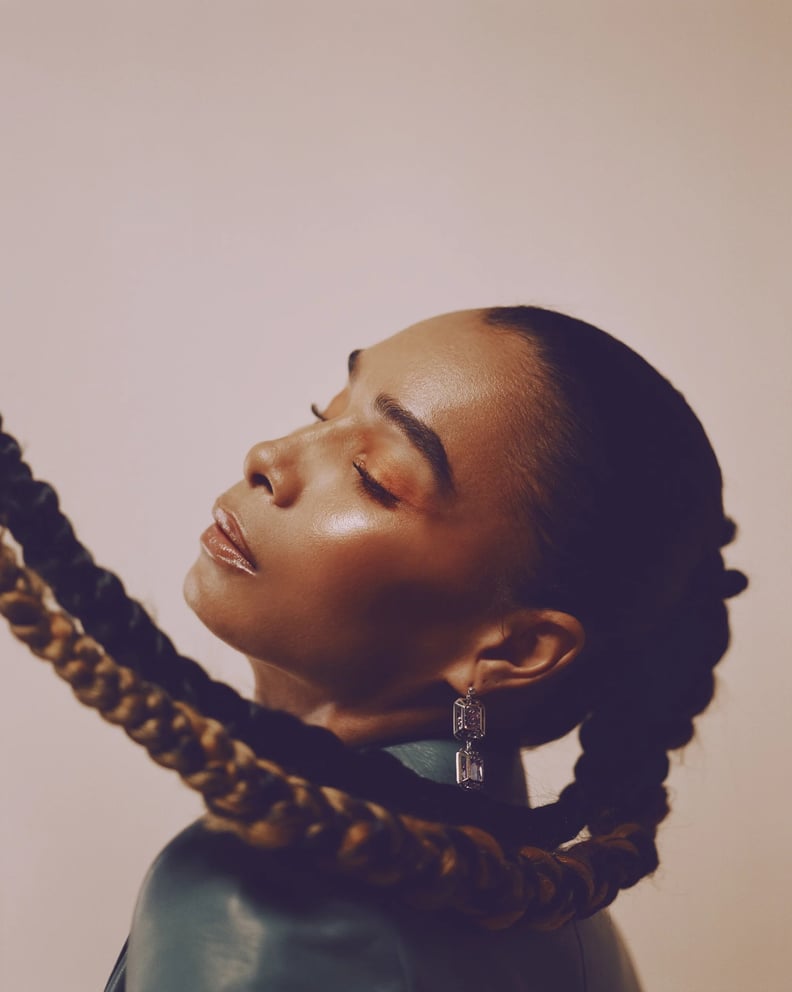 Meta
Meta
Known as the "Wonder Woman of Vogue," Leiomy Maldonado boasts an impressive résumé of collaborations with the likes of Willow Smith and Icona Pop. You may have also spotted her as one of the judges on the HBO Max show "Legendary," a dance competition inspired by the world of ballroom. Ten houses compete against each other in weekly vogue battles, with a different theme guiding each episode.
For the 35-year-old Bronx-born dancer, the experience of being on the show has been fun and also deeply fulfilling. She's long wished for an opportunity for ballroom culture to "be celebrated and showcased on a stage of that magnitude."
"For it to be something I am a part of, that's so major to me," Maldonado tells POPSUGAR. "I've been hearing from so many different people [about] how they've learned to accept their siblings, or they've learned to accept their kids, and learned to accept or understand the LGBT community a little bit more. To me, that's successful."
Maldonado first encountered voguing at a Boys & Girls Club in her native Bronx through someone who ended up becoming her first trans mentor. She was captivated by the art form and eager to learn more. A few days later, when they met up again, she was handed a VHS tape.
"I went home, and I popped that in the VCR," Maldonado recalls. "I automatically got pulled into the wonderland that ballroom basically is. After that, I started going to after-school LGBTQ+ programs. And I met other voguers there. And from there, I was introduced to my first house."
In 2003, she walked her first ball and "got chopped," as she puts it, though the experience only fueled her passion for voguing even more. "I was so eager to just get out there and showcase what I learned on my own, and once I got chopped, for me, it was like an 'oh, well' kind of thing," she says. "I didn't expect to do good anyways, but it didn't deter me from wanting to compete more and getting back out there."
Maldonado seems to have a penchant for leaping into the unknown. She recently joined a group of LGBTQ+ community leaders, including Law Roach and Tess Holliday, in a panel discussion for the Metaverse Culture Series "Dream House." They discussed identity, chosen family, and safety and culture in the metaverse.
Ahead, POPSUGAR joins Maldonado in the metaverse to chat about dressing avatars, packing for summer adventures, and all the life lessons voguing has taught her.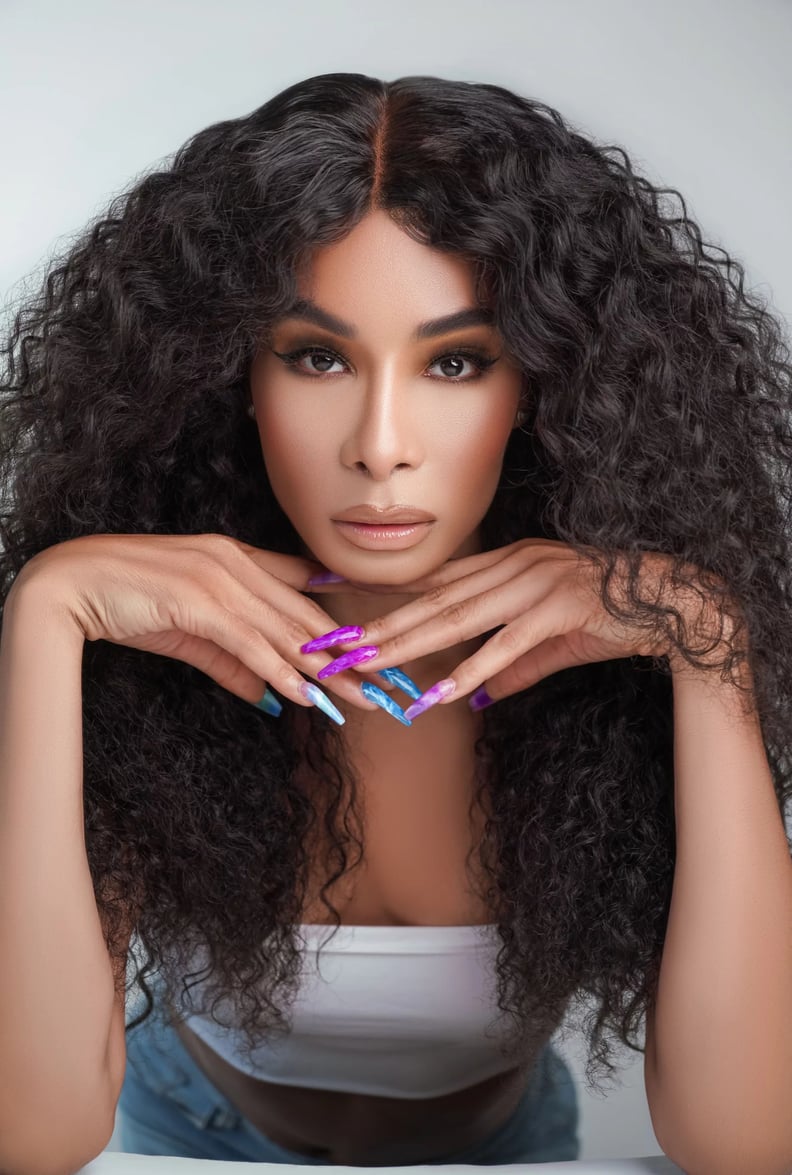 POPSUGAR: How does it feel to be in the metaverse? Is this your first time?
Leiomy Maldonado: It's actually not my first time. But every time I come here, I learn something new. I've loved the experience so far. I loved being able to create my avatar. It's also fun to interact with people and to see how much emotion these facial expressions can give us.
PS: I'm still taking it all in. Did you have anything special planned for Pride this year?
LM: Usually, I'm not huge on events on Pride because it's too much going on, lots of people. When I was younger, I would always go out to the New York City parade and enjoy my nights. But I like to just be more calm, maybe with friends. We will get together and just spend time together, talk about memories: how we met and how our journeys have been together. I feel like that's very important because we get caught up sometimes with time going by so fast that we forget what we've been through. So I enjoy that.
PS: We're also in the middle of summer. What are your packing essentials for this time of year?
LM: I'm huge on skin care. So, of course, I gotta have my hyaluronic serums with me all the time. SPF cream. Everyone needs SPF cream. Moisturizer, period. A good cleanser. Two or three pairs of sweatpants because I like to be comfortable. Two pairs of jeans because we all like to throw on a pair of jeans, of course. When it comes to footwear, I like neutral sneakers — things I can switch around and just wear. I can dress it up or down.
PS: Which loungewear brands are you shopping right now?
LM: I use a lot of Nike gear because it's comfortable. I can use it for dancing or just lounging around. When it comes to sweatpants, I love Fear of God. Their sweatpants fit so, so comfortably. I love that their drawstrings are so long.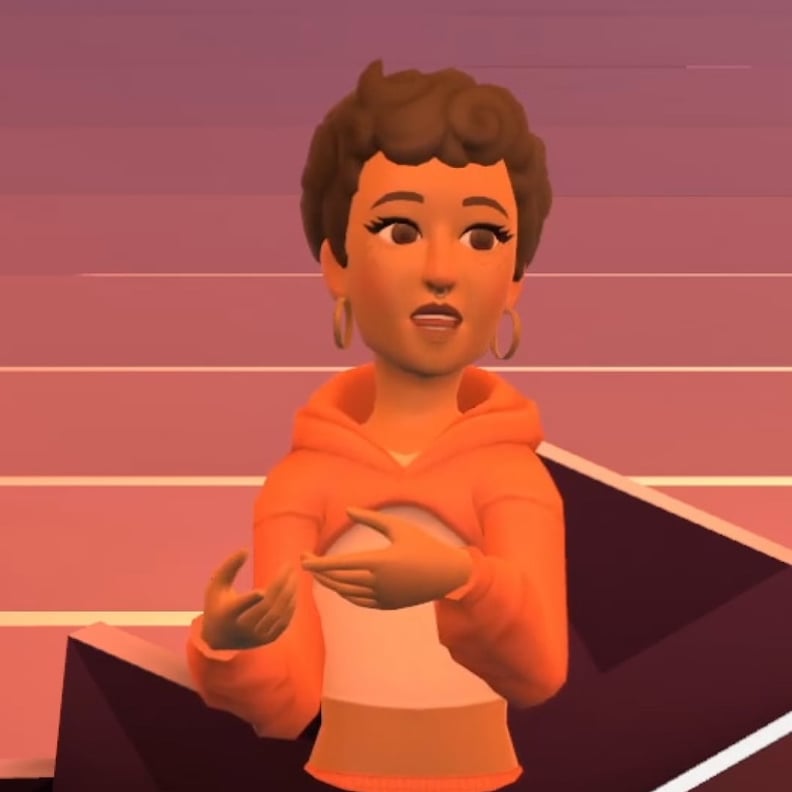 PS: Jewelry is something else I wanted to ask you about. Because I see on your avatar, you have these gorgeous hoops.
LM: I love hoops. Hoops are a go-to for me, especially now that I cut my hair. I like to do hoop earrings, but I also like a stud. I love a nice little diamond stud where it's simple but poppy. I do have a septum piercing that I recently got last year, and I love it.
PS: What would you consider to be some of the greatest lessons that voguing has taught you?
LM: Voguing has honestly taught me how to express myself in ways I didn't know [how], especially transitioning at a young age. I didn't know how to express myself and how to deal with so much emotion and all the changes I was going through. And through voguing, I was able to do that. Voguing has been basically like therapy to me. It has helped me through so much. And being a part of ballroom itself has been a journey where it wasn't easy. But without those things, and without going through a lot of the stuff I went through, I wouldn't be who I am today, having the wisdom and the experiences that I've been able to have.
PS: How would you characterize the state of trans representation in fashion right now?
LM: I love [that] they have been able to portray trans lives [in a diverse way]. Nowadays, everyone is being celebrated. There are trans writers. There are trans models. There are trans dancers. There are trans reporters and people running for office. It's amazing to see that the fashion world has been allowing trans people to represent themselves how they want to be seen. Even outside of just the transness, we've been able to see people exploring sexuality as well within the trans community, like trans lesbians or gay trans men. To me, that's beautiful, the fact that it's not boxed. We're not sitting here and generalizing trans people when it's such a huge spectrum.
This interview has been edited and condensed for clarity.