Actress, Coder, and Activist Lyndsey Scott Shares Her Everyday Must-Haves For Stepping Forward With Confidence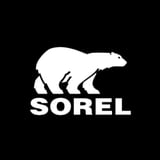 As a model, actress, and activist, Lyndsey Scott is not your average software developer! Teaming up with SOREL, we're sharing her favorite daily essentials for stepping out, speaking up, and powering through.
Lyndsey Scott is more than a triple threat. Yes, she's a talented actress, activist, and model. She was the first African American to land an exclusive contract with Calvin Klein, has walked as a Victoria's Secret Angel, and has graced the cover of Italian Vogue. But she's also something you may not expect — a software engineer, coder, and app developer.
"I don't have the typical Monday through Friday 9-to-5 schedule," Lyndsey told us over email. "I often spend my Sundays programming, memorizing acting auditions, and spending quality time with my pets." But while she's confident on the catwalk and confident in CMS, she feels most empowered when standing up for friends and family.
"It's inspiring when people step forward to help others even when they have nothing to gain," Lyndsey said. "Often when we see something we think is wrong, it's so much easier to stay silent, but when you take the risk to step forward, sometimes enough people will follow to make a difference."
Self described as open-minded, determined, and "always working toward becoming the best version of myself," Lyndsey is used to an on-the-go lifestyle, but has been a bit more stationary in recent months. But that doesn't mean she still hasn't been active! Ahead, find the essential products Lindsay relies on to help power her through her days one step at a time. And to hear more from Lyndsey, check out The Step, our podcast in partnership with SOREL. Lyndsey is featured on episode three of season two.