How to Build Personal Style, Spring Fashion Trends
How 3 Fashion Lovers Are Owning Their Style This Spring
A beloved designer once said that style is something we all have, we just need to find it. For some people, finding it can include moving to a new city or getting a new job. Family heritage, the shows you're binging, even a stranger on the street can serve as style inspiration. Bottom line is that your style is constantly evolving and, despite what the internet might say, does not need to fit into one box. Embarking on a style-seeking journey revolves around self-expression: what do you want to say with your clothes?
Anyone can be on the path to finding a style that is perfectly personal, including some of your favorite content creators. While their stories are different, their goals have always been the same: owning their unique style. Whether it's been a confidence glow-up or an unexpected career pivot, Achieng Agutu, Color Me Courtney, and Deepti Vempati have experienced all of the trials and tribulations that come with uncovering personal style. Now, they're ready to share their advice so you can do the same.
Your personal style is always a work in progress, but that's what makes finding hidden fashion gems so fun, especially when it's from Macy's, a one-stop shop for style discoveries. With the new season upon us, we're hungry for more inspiration, so Achieng, Courtney, and Deepti are sharing the wealth. Ahead, they share their personal style journeys, trends they're excited to put their own twist on for spring, and the products from
Macy's
that will help them do it.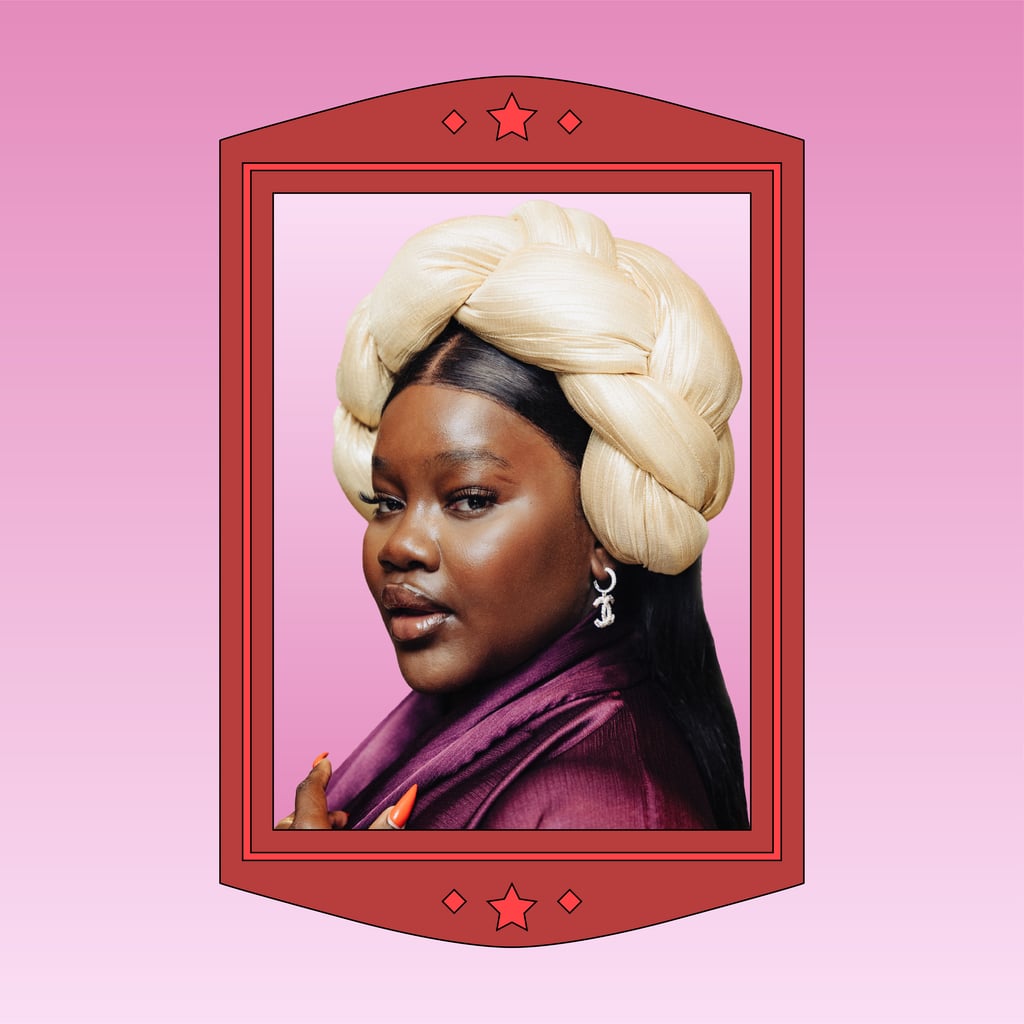 POPSUGAR: You recently became an official New Yorker! How has this city impacted your style?
Achieng Agutu: New York has taught me how to hustle and I feel like the power, the finesse, the energy, the vibrance, and the confidence it takes to be and do all that is very much translated into my style today.
PS: You're a pro at playing with color. What color defines your 2023 style?
AA: Gold! Cause this is the year of the SUPERSTAR for me, honey!
PS: How does your Kenyan heritage influence your style today?
AA: It's all about color, vibrance, and intricate designs and patterns. I love to wear color and designs that really show more than just my style but my personality, who I am and where I am from.
PS: What's the best style advice you've ever received?
AA: Wear clothes that feel like a second skin and there is no such thing as over dressing!
PS: Let's talk about your big chop! How did that transformation affect your style?
AA: The only thing it changed for me was the freedom I felt. I don't feel like I am hiding behind anything and that it's just raw and purely me.
PS: What piece of clothing best represents your style today?
AA: I am very much in my regal era, so anything that is absolutely out of this world is what describes my style right now.
PS: So we know your style is all about confidence. What about your beauty must-haves?
AA: My go-to thing is always to smell good, to look good, and to feel good. I will always smell like an angel, I will always look good even if that is a simple lip gloss or pop of lip color, and I will always feel good — that comes with moisturized and hydrated skin.
PS: You're a strong believer in never "saving" that special outfit. What key pieces would you use to build your next special look?
AA: These pieces feel special to me because these are things that I would have been absolutely terrified to wear before. Something form-fitting and statement jewelry was a no-no for me. I would have been afraid of standing out or wearing anything revealing my body [and] curves. But ohhhhhhh this outfit is a total look!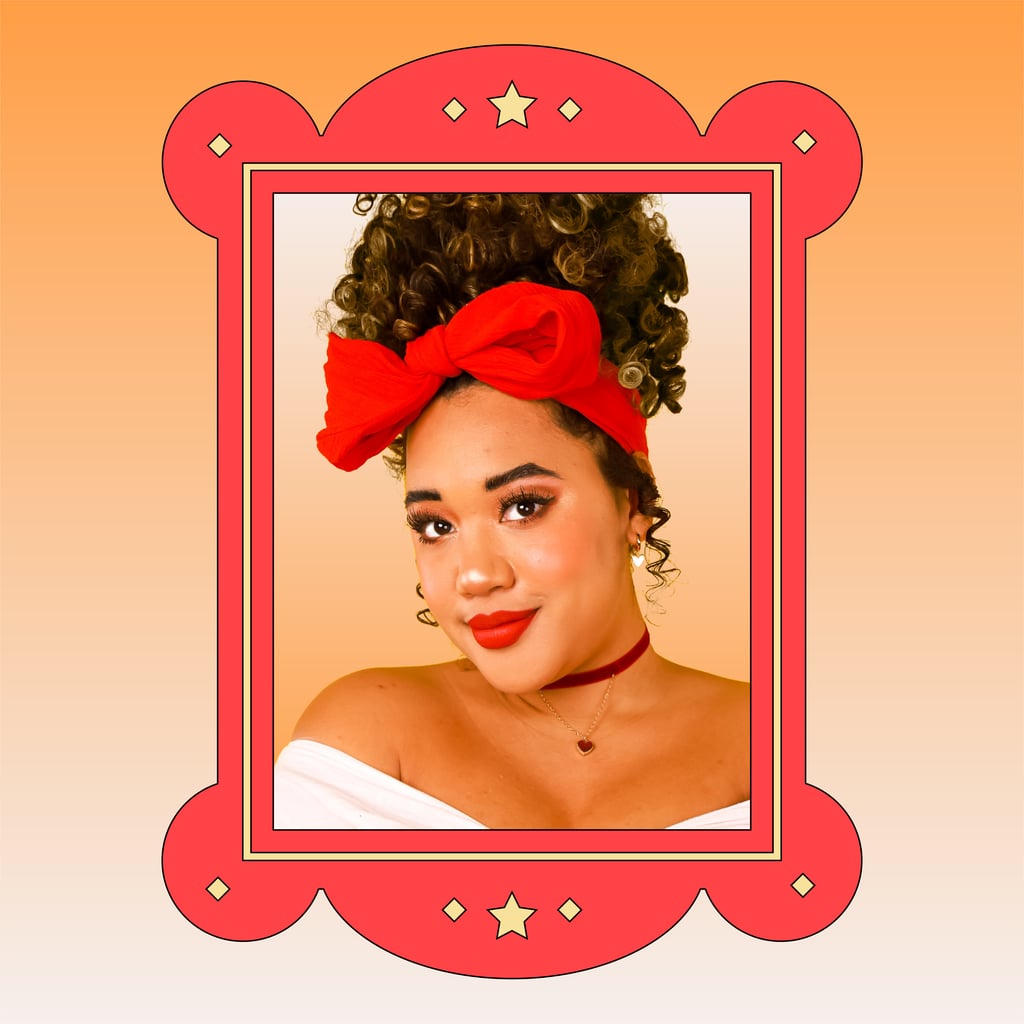 POPSUGAR: What word would you use to describe your style in 2023?
Color Me Courtney: Colorful: always, not just in 2023. This year, I'm leaning into fun. Playing with cartoon styles, extra everything, and bold prints that make me smile.
PS: Last year had so many fun fashion trends. What trends are you most excited about this year?
CMC: Corsets! Color-blocking! Platforms! Tweed! Bubble or balloon hems and sleeves! And novelty accessories that remind me to make fashion fun.
PS: What pivotal moment in your life would you credit for your style today?
CMC: I grew up dancing about 40 hours a week with a ton of costumes, and we would usually get them in early October, around Halloween. I would always want to wear my new dance costumes [for Halloween], but my mom wouldn't let me for fear of ruining them! On the day after Halloween, she would go to the store and buy all the discounted costumes for me to have a dress-up closet all year round. Come Halloween the next year, I had all of the dance costumes from the year prior and my dress-up closet. I would end up [wearing] five to seven costumes on Halloween, going around my neighborhood collecting no candy, just showing off my costumes.
PS: You're the Queen of Color! Which color are you gravitating toward right now?
CMC: The color of the year is vivid magenta! I also always love yellow.
PS: Do you find that incorporating a colorful aesthetic is just as important in your home decor?
CMC: You can play with color in your home in a way you would never dare to wear, so go bigger and brighter! Mix prints and play with patterns! If you love yellow but are afraid to wear it, give yourself a yellow kitchen. I have this comforter in my New York City bedroom in blue. Unexpected home accessories with a sense of whimsy make for great conversation and collectible pieces. If you can't go colorful, play with black and white printing. Something like this spotted collection from Kate Spade could be so cute in a kitchen.
PS: You moved to New York right before starting your blog. How did the city influence your style?
CMC: When I first moved to NYC, I felt the need to fit in, wear more black, be more "high fashion." You can even see it in the early days of my blog and Insta. Finally, I realized I didn't feel like me. Why am I dressing to fit in? I should just dress the way I want to and see if it attracts more people like me . . . and I did just that and was able to grow a following of fun fashion cuties at Color Me Courtney.
PS: How has your style evolved since those early days?
CMC: I used to have a lot of silhouettes I would stick to because of body insecurities. I never showed my arms or my curves. As I've been able to overcome those insecurities, I've turned them into super powers. And now I can rock any style even if it isn't the most "flattering."
PS: Your content radiates radical acceptance and positivity. Why do you think fashion is the best way to express yourself?
CMC: Fashion and color is tied to confidence! It's essentially your ability and willingness to 1) know who you are, 2) show who you are, and 3) not be afraid of or affected by people's response to who you are. So don't be afraid to dress outside the lines.

POPSUGAR: What's one word you'd use to describe your personal style today?
Deepti Vempati: Evolving.
PS: How does your Indian heritage influence your personal style? How has that influence changed over the years?
DV: When I was younger I would run from wearing or being seen in Indian attire because I was afraid it would bring attention to myself. I very much hid behind comfortability and wanted to blend in. Over the years, as my confidence has grown, I now seek to wear bold pieces that help me stand out, which in turn has increased my self-esteem. I love the fusion of Western clothing with Indian accents and accessories.
PS: When did your personal style begin to take form?
DV: My personal style really began when my habits and practices aligned with my thoughts and feelings. When I felt good about myself after taking years to work on finally loving myself, that's when I had the confidence to make bold choices and really put myself out there with how I dressed. There was a time in my life I would look in the mirror and have self-hatred. When I put in the work to finally change the way I saw myself, I gained so much freedom with my style.
PS: Your book talks a lot about facing societal standards. How have societal standards affected your style and how you express yourself?
DV: Growing up I thought I had to always dress how my peers were dressing and I would be so afraid to make unique choices when it came to personal style but now, I like to push the standards and understand that every body shape and style should be curated to each individual person.
PS: What trends, colors, or pieces are you leaving in 2022?
DV: I'm leaving behind the idea that fashion has to have some sort of structure. I've always had the mindset that outfits have to match but I want to push the boundaries of adding color into my style, whether that be through blazers, accessories, or purses and shoes.
I am learning to add more color and pattern with a monochrome outfit by adding a blazer that pops, using pieces like the DKNY Two Tone Single Button Blazer or the Calvin Klein Ruched Sleeve One Button Blazer in a Port color.
PS: What pieces of clothing are you looking to incorporate into your closet this year? How do they align with your personal style?
DV: I love wearing power suits because they make me feel confident. This Le Suit skirt suit is perfect for interview days. I like to go with a neutral color that still pops and I can accessorize to add a feminine touch.
I do appearances and speak at conferences, so my clothing for those occasions have always been corporate and professional, but based on the event I like to change my style. For example, this Tahari ASL skirt suit in a bold color, like red or wild berry, mixes femininity and makes a powerful statement all in one outfit. I would pair this with a cobalt blue Madden Girl True Rhinestone Bow Evening Dress Sandal. This adds a pop of color and some style to a simple skirt suit.
PS: How does your personal style influence your home decor?
DV: My personal style is very simple with a "less is more" mentality, which is why I like to keep my home very airy, light, and decluttered. My apartment is full of white and gray furniture with pops of color and I like to add comfy throws that add some brightness to the space, like using the UGG Euphoria Plush Reversible Faux Fur Throw as an accent piece on the couch or bed. I always have a candle lit in the apartment and my favorite is the Jill & Ally collection. The Peace & Quiet Crystal Candle is calming and has an amethyst crystal within the wax.
PS: How does your personal style reflect your now famous quote, "I choose myself?"
DV: We wake up everyday and have a choice: are [you] going to live for society and others around you or are you going to live your life for you? I choose every single day to try to be authentic, unique, and different, and that's our superpower. We achieve those things through self-expression in fashion and with personal style. Clothes, accessories, shoes, and our homes are representations of our inner self-worth, our identity, and our self-care. These important aspects shape the quality of our life and, for that reason, I choose me and my personal taste above all else.