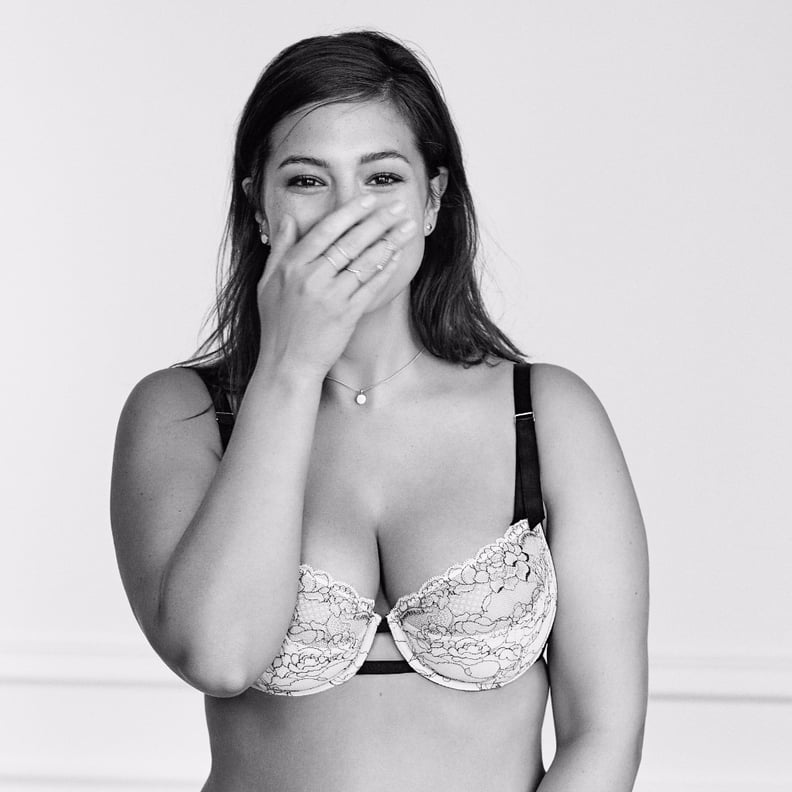 Lane Bryant | Cass Bird
Unless you've been MIA for the past few months, you've probably noticed that the term "plus size" is a hot topic right now. People are ready for some body diversity in the fashion industry, and following some powerful campaigns and history-making benchmarks, model Ashley Graham is speaking about her own struggles in the modeling industry — and how she's overcome them.
In a recent TEDx talk at Berklee Valencia, Ashley let the audience in on her career journey: how she was called the "fat model," how her body type was once labeled "cantaloupe large breasts," and how people told her she'd never appear on the cover of a magazine. After accepting herself, she ended up proving everyone wrong, covering five magazines in a little over a year and becoming one of the first curvy models to appear in the Sports Illustrated Swimsuit Issue.
Her speech, included in full below, was full of empowering quotes and messages that women of all shapes and sizes can relate to. Read on to view pieces of Ashley's impressive résumé as you read her words and instantly feel inspired.
01
"I felt free once I realized I was never going to fit the narrow mold that society wanted me to fit in."
Photo: Ashley Graham starring in the SwimsuitsForAll campaign, which appeared in the Sports Illustrated Swimsuit Issue.
02 "As a curvy woman, it was the assumption that I should look up to Marilyn Monroe or Jennifer Lopez, mainly because they were two of the most notable curvy women in the public eye that were being praised for their curves. But these weren't my role models. In reality, the woman I looked up to the most was my mother. She told me I was beautiful and she never devalued herself, so why would I? She told me and taught me that true beauty comes from within and that validation and self worth must also come from within."
Photo: Ashley Graham in Vogue.
03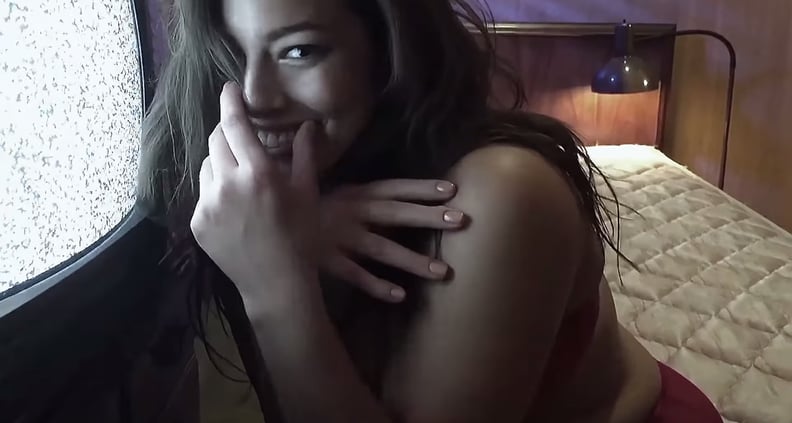 "Curvy models are becoming more and more vocal about the isolating nature of the term plus size. We are calling ourselves what we want to be called: women, with shapes that are our own."
Photo: A screenshot from Ashley Graham's sexy Advent Calendar video for Love magazine.
04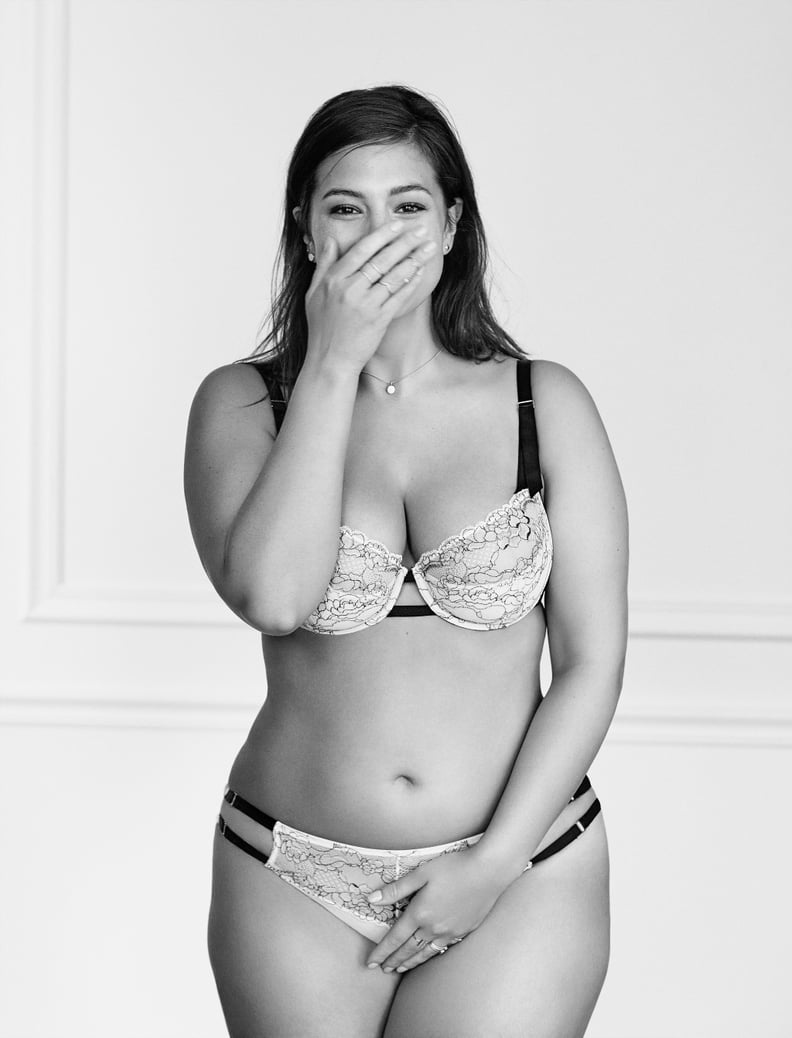 "I believe beauty is beyond size. With so much emphasis on the body and external, it's no wonder that we all suffer so much internally."
Photo: Ashley Graham in Lane Bryant's #ImNoAngel campaign.
05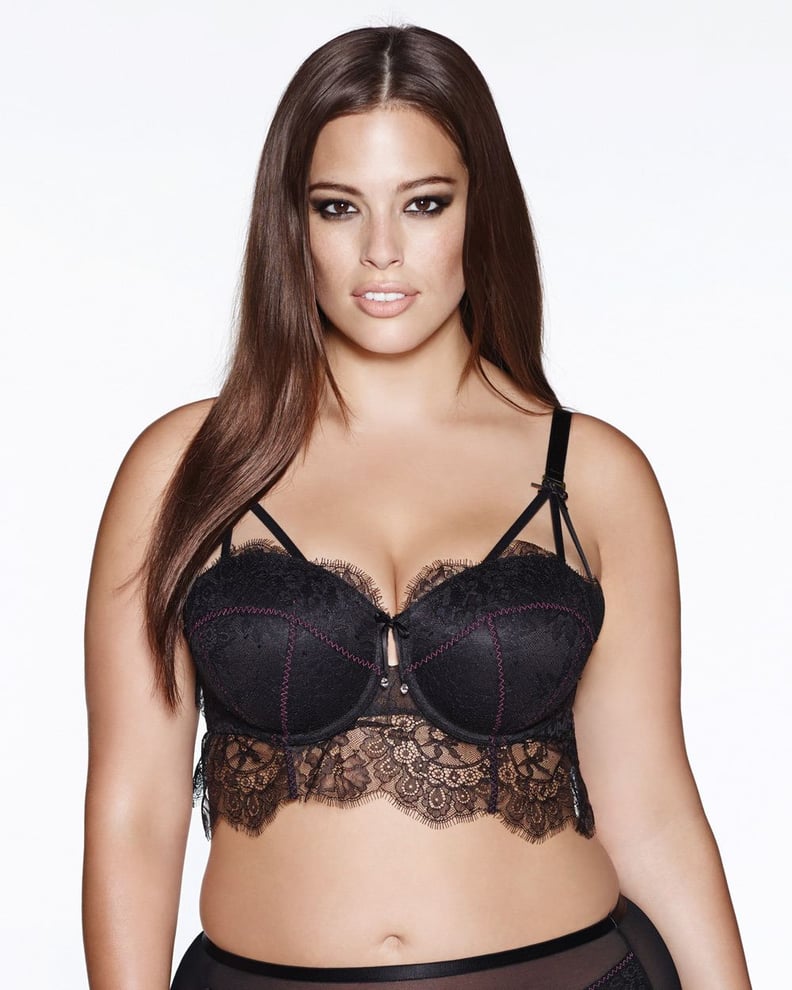 "It is critical that both men and women create a body-positive environment. Uplift the important women in your lives. Create a safe space for them to express their body and their beauty for who they are, not because of who they're not."
Photo: Ashley Graham modeling a piece from her collaboration with the lingerie brand Addition Elle.
06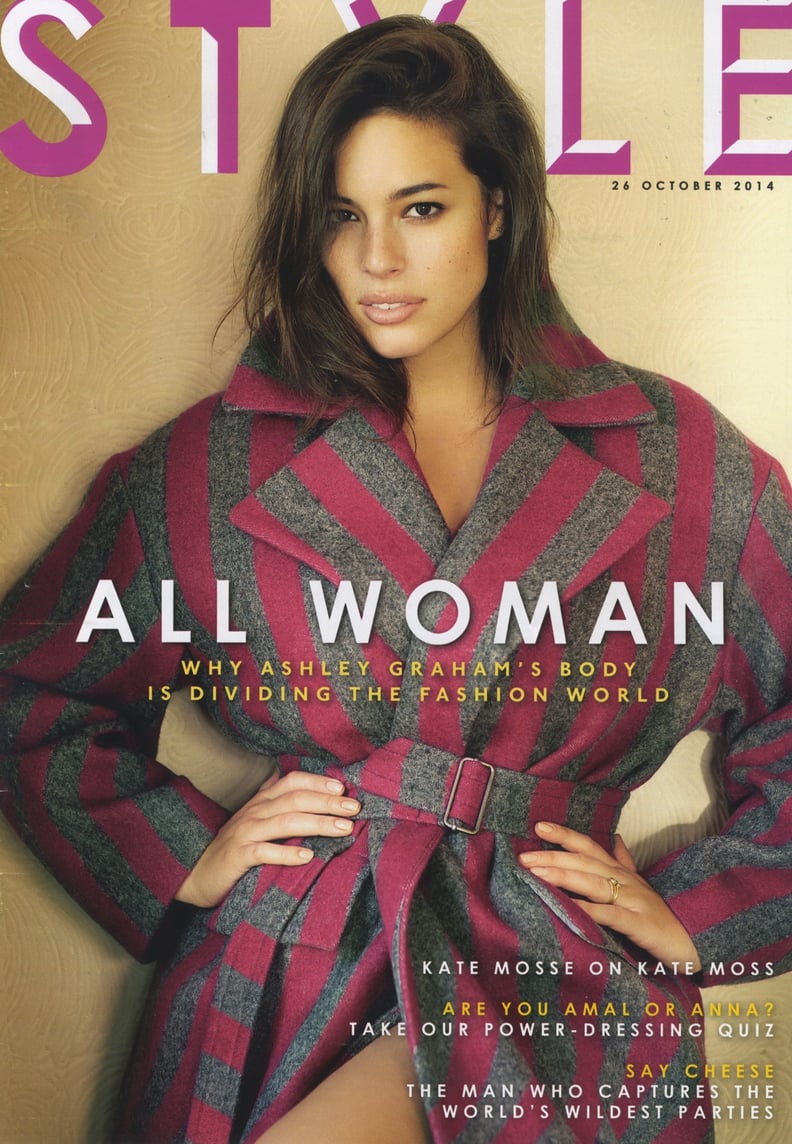 "Be you. Be real. Be authentic. Be your favorite kind of woman. Don't let anybody else take that job."
Photo: Ashley Graham covering The Sunday Times UK's Style issue.
07