A New Day Target Blazer | Editor Review 2021
Nobody Believes This Target Blazer Is Only $35 (but Seriously, It's True!)
As POPSUGAR editors, we independently select and write about stuff we love and think you'll like too. If you buy a product we have recommended, we may receive affiliate commission, which in turn supports our work.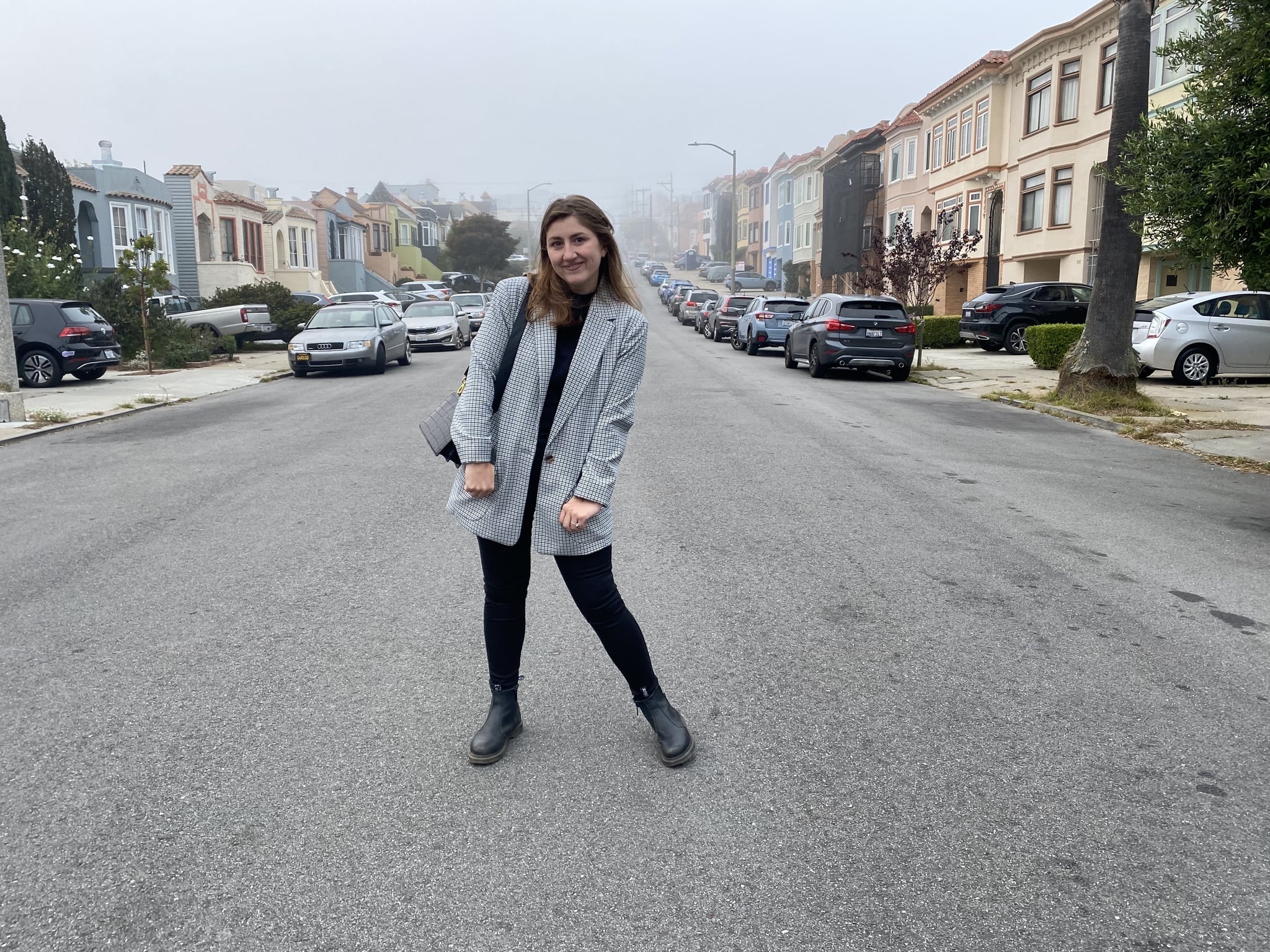 Fall has arrived, which means it's officially time to trade in those flouncy sundresses and tan-grazing, off-the-shoulder tops for some layers. But while most people opt for a cute leather jacket or plush shacket, I'm partial to blazers. I know, I know, blazers don't have the best reputation, sartorially speaking. Sure, they might look good on HRC, but wearing them outside of the boardroom can give you some serious Working Girl vibes — and not necessarily in a hip or modern way.
However, when you find the right blazer, it can seriously elevate your outfit, striking that perfect balance between casual and undeniably chic. Fortunately, I found a little bit of fashion perfection in this A New Day Women's Plaid Blazer ($35).
The first thing that struck me about this layer was its enduring versatility. Don't be fooled by the typical blazer's reputation: thanks to its baggier silhouette, this one has a life outside of the cubicle. (Translation? I can wear it with everything, from my fave skinny jeans and turtleneck tee to a silky midi or baggy denim and a '90s-inspired crop top.) Plus, the sweet plaid print is subtle enough to go with solids and busier patterns alike. (Oh, and did I mention this blazer has pockets? Like, big pockets that you can actually put stuff in?! I know, wow.)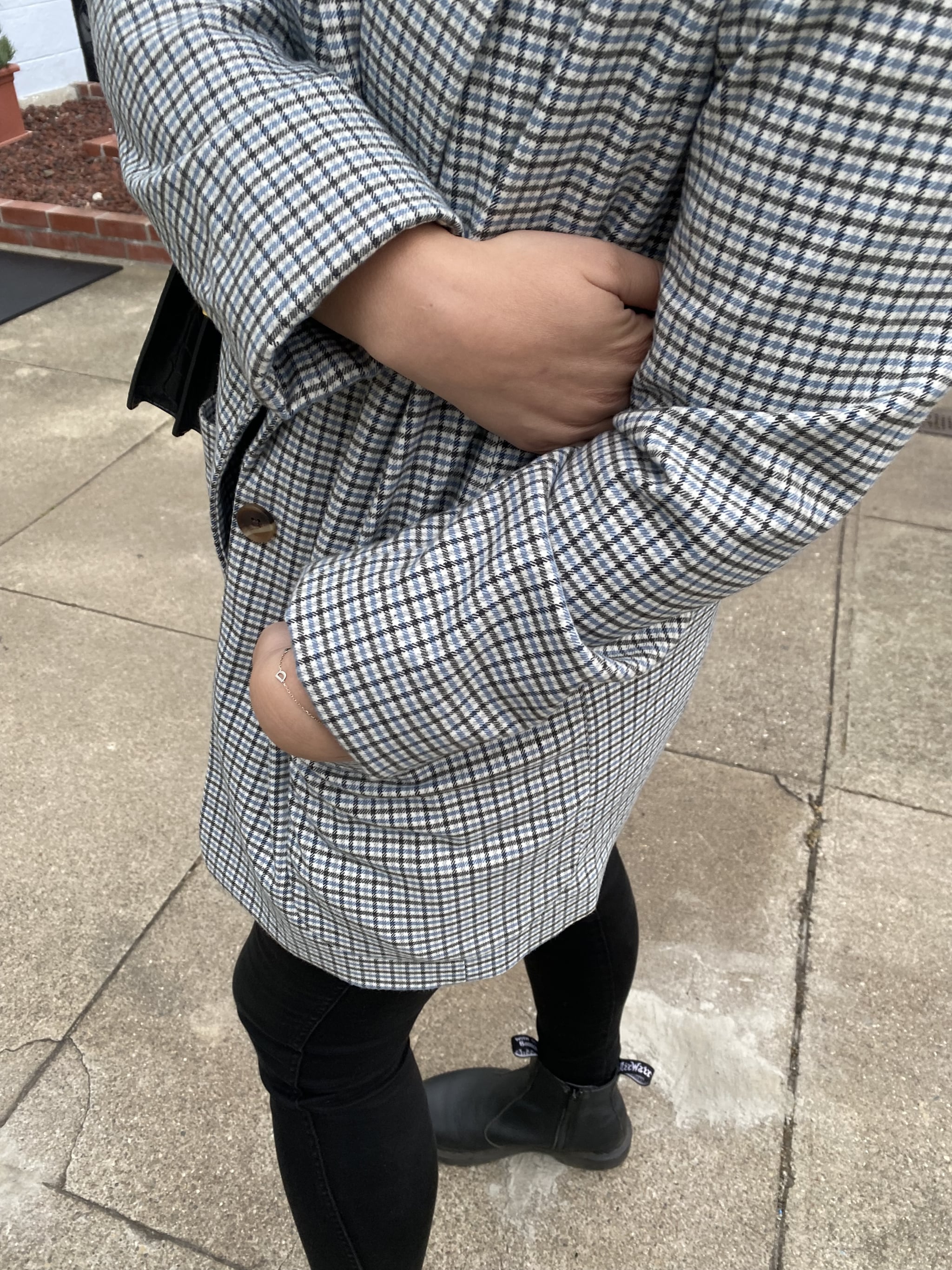 But, what really sold me on A New Day's blazer was the quality. This layer might be made with a mix of polyester, rayon, and spandex, but I swear it feels like a fancy-schmancy wool. (Read: it is super soft and will keep me warm this fall without making me break into a sweat.) Finished with a simple cuff, a set of patch pockets, and the single-button closure, this blazer makes me feel like a million bucks — even though I bought it for only $35. In fact, I recently wore this blazer out with friends, and everyone was mind-blown that I bought it at Target for under $50. (My inner circle's shock and delight made this already-affordable pick an even better deal.)
The one thing you should know about this blazer before you add it to your cart — which, trust me, you definitely should — is its fit. Despite having a boxier silhouette, this blazer runs pretty true to size. So if you really want to double down on those oversize vibes, I'd recommend sizing up. (For example, I'm a solid medium, but have the perfect boxy fit with the large.) But, let's be honest: when a blazer is this effortlessly chic (and cheap!), you really can't go wrong.
Image Source: POPSUGAR Photography / Kelsey Mulvey