POPSUGAR
/ paid content for /
Old Navy
Old Navy's 2021 Flag Tees Celebrate New American Citizens
This T-Shirt Celebrates So Much More Than July 4 — Here's How Old Navy Is Helping New Citizens Feel Welcome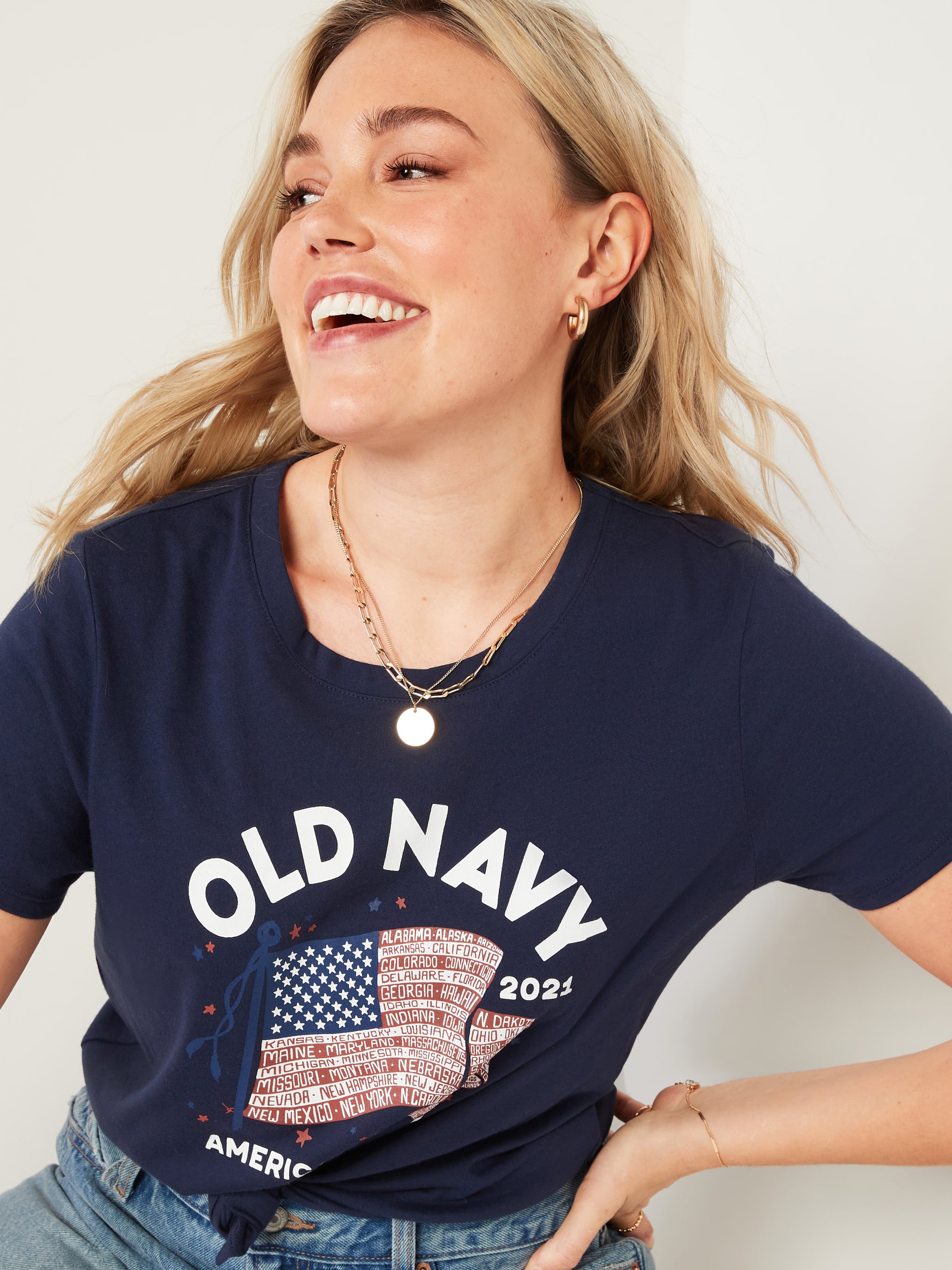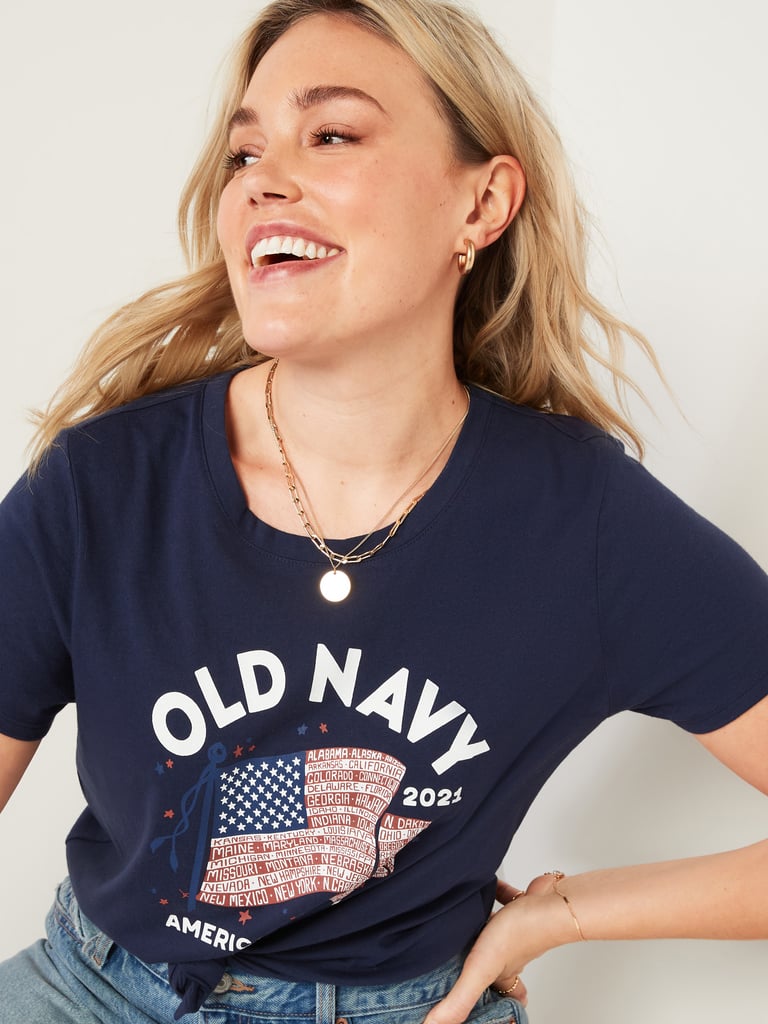 Old Navy's Flag Tees have been a tradition since the brand was founded in 1994 and released its first Fourth of July T-shirt that same year. For some, the iconic piece of clothing is as synonymous with America as freedom and apple pie.
As the Fourth of July approaches, Old Navy wants to amplify the values of diversity and inclusivity that make this country special. That's why it is dedicating this year's Flag Tee to newly naturalized American citizens, some of whom are celebrating the holiday for the first time.
The design not only includes the names of the 50 states but also the five US territories, written on the stripes of the flag. It comes in adult, kid, and toddler sizes, as well as a variety of patriotic colors.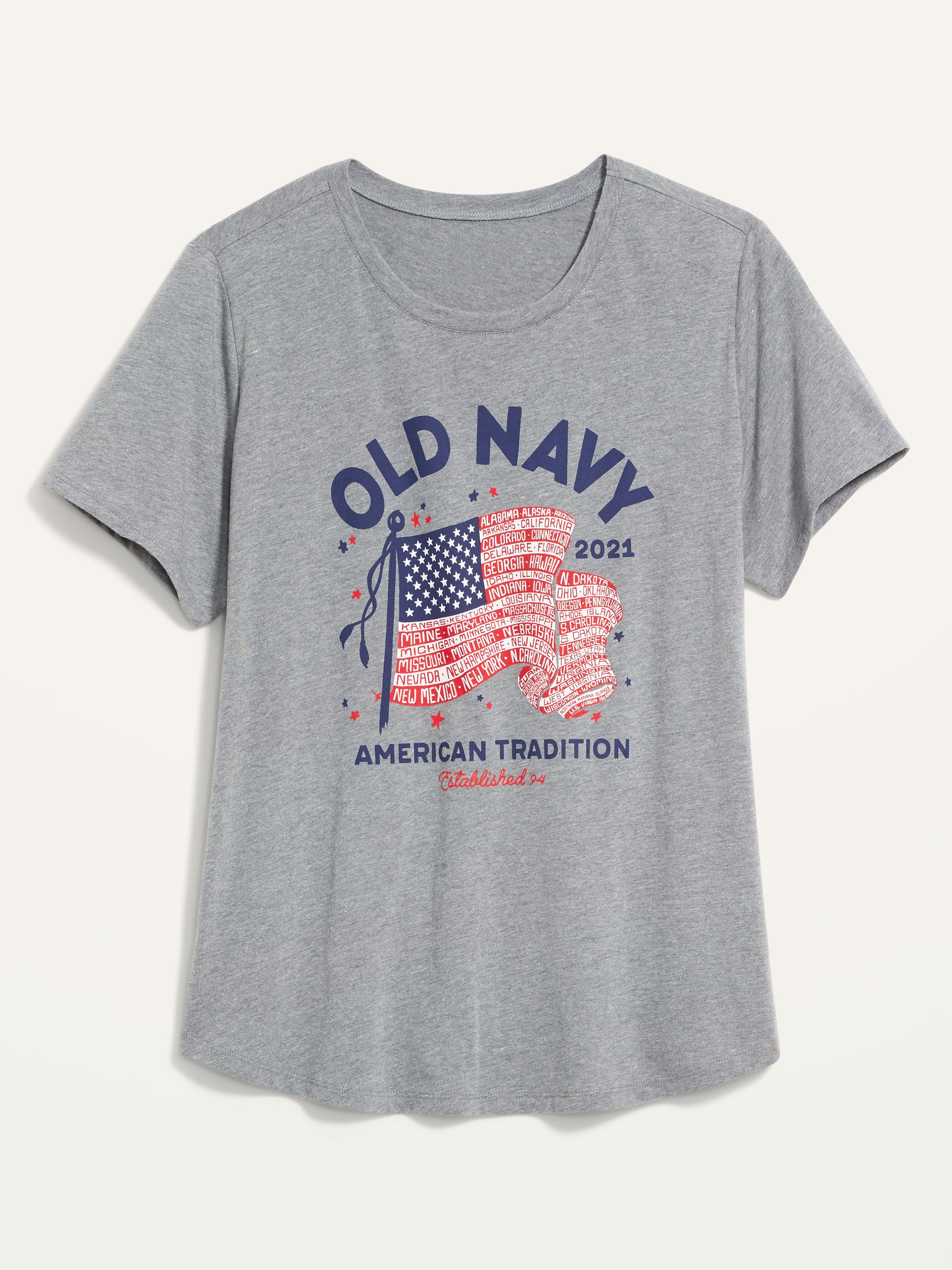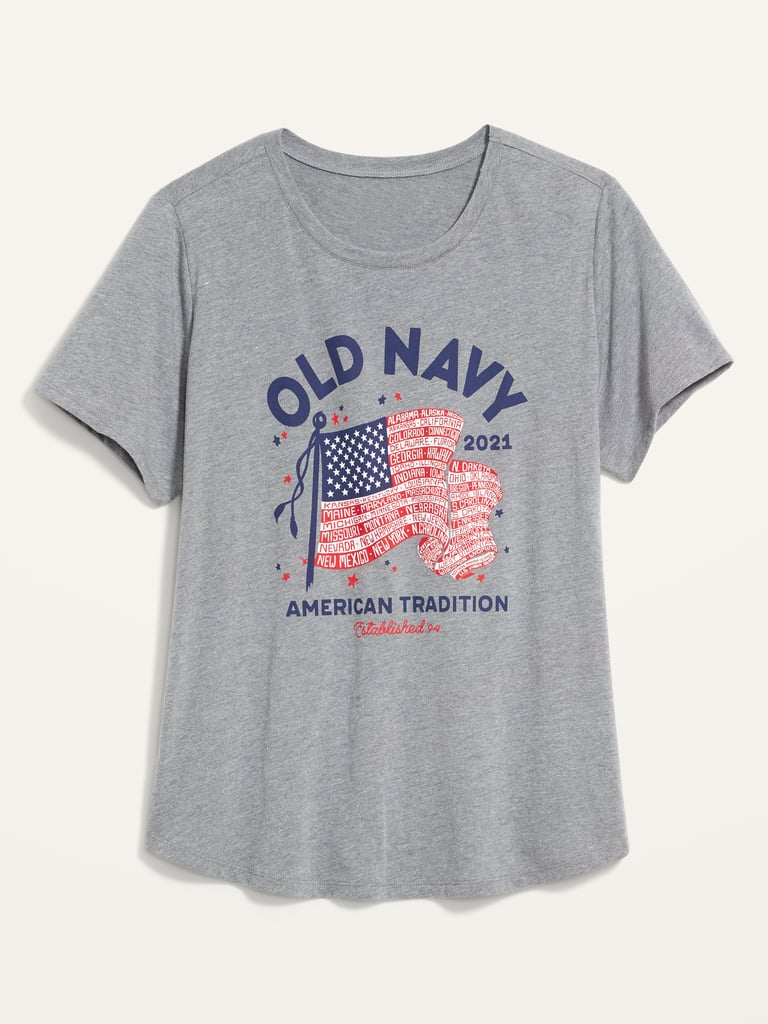 Kris Njatcha, a recently naturalized American citizen from Cameroon and supporter of the inclusive Flag Tee initiative, told Old Navy, "This July 4th, I'm celebrating the opportunity to live out my dreams, and the diversity in America, in style."
The brand is also teaming up with nonprofit Welcoming America to gift new citizens tees from the collection and donating $65,000 toward the organization's mission of creating inclusive communities for immigrants. Additionally, the donation will help fund citizenship celebration events this Fourth of July.
"We view the flag as an enduring symbol of freedom, especially now as the country continues to reopen from the pandemic," explained Shane Cullen, senior designer of graphics at Old Navy, in a press release. "Given all we experienced in the last year as a nation, we saw an opportunity to evolve our traditional Flag Tee design to convey togetherness and solidarity."
You can shop this year's Flag Tee on Old Navy's website right now, starting at $5. There is even one available for your pets! Grab yours now before they sell out, and join Old Navy in welcoming America's newest citizens.