Old Navy Is Making Our Hearts Soar by Donating Over $30 Million of Clothing to Families in Need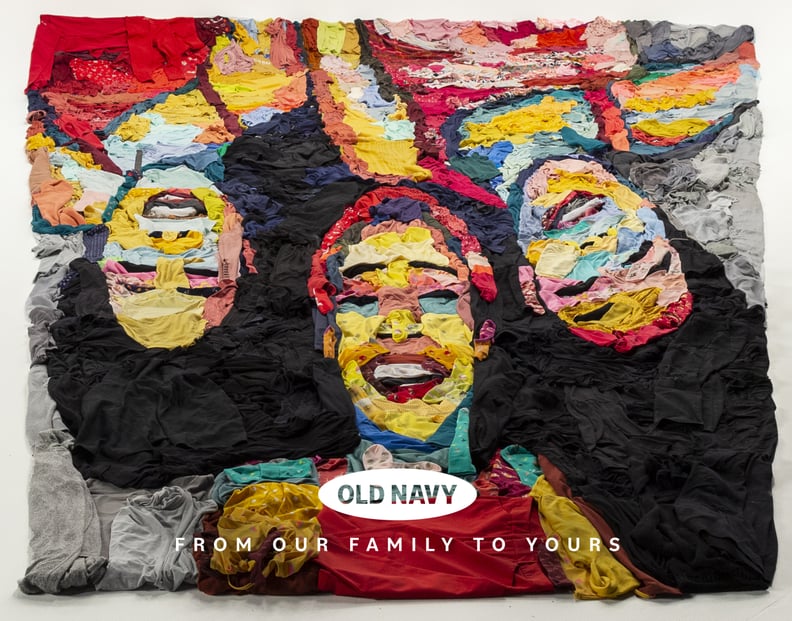 Old Navy
Old Navy
Old Navy is one of the latest fashion companies that is stepping up during the COVID-19 crisis. The company is doing its part to help those who are struggling to provide basic necessities by donating over $30 million of clothing to American families in need. Old Navy is working with a number of partners to distribute the clothes to vulnerable families including nonprofit organizations like Good360 and Baby2Baby.
For the inspiring announcement, Old Navy released a video depicting a unique portrait of the American family by artist Noah Scalin, who is known for creating large-scale art installations out of everyday items. The portrait is formed entirely out of Old Navy clothing — 1,000 pieces, to be precise!
In addition to the clothing donation, Old Navy is also donating 50,000 nonmedical reusable masks to the brand's longtime partner Boys & Girls Clubs of America, whose clubhouses have remained open and operational throughout the crisis to provide a safe place for kids and families in underserved communities. The brand is also helping its parent company, Gap Inc., by using its expansive supply chain to connect hospital networks with millions of critical PPE (personal protective equipment), such as N95 masks, for frontline healthcare workers. Watch the inspiring video of the art installation ahead.