Old Navy Went Quiet on the Fourth of July— but the Message Was Heard Loud and Clear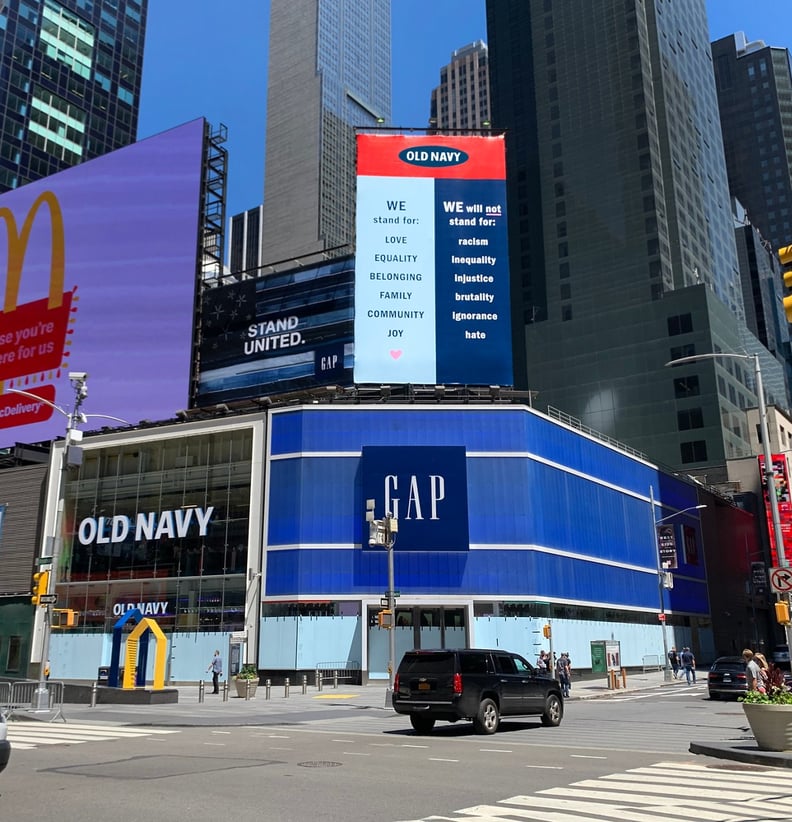 Old Navy
Old Navy
Are you even a millennial if you didn't own an Old Navy American flag T-Shirt in the early 2000s? Old Navy and the Fourth of July will always go hand in hand in my mind. But this year, instead of a big marketing push and "shop now" emails flooding inboxes, the brand synonymous with Independence Day celebrated a different way, by pressing pause on all advertising and product-focused marketing around Fourth of July to instead to promote a very different message — its We.S.A pledge.
The pledge is meant to encourage the country to unite against inequality, harnessing our collective strength — the power of WE. This weekend, Old Navy transformed its homepage with the We.S.A pledge and sent one standalone email to promote a powerful message: we stand against racism and inequality as a part of our ongoing commitment to change.

Instead of using the holiday weekend to boost sales, Old Navy pledged $200,000 to support This Way Ahead, a training program that fights inequality by providing jobs and career mentorship to youth in underserved communities, like Gloire Yahve. Her family came to the US after fleeing the Congolese Genocide in 1999. Through her Old Navy job, she was able to earn enough money to continue taking the dance classes that her parents could no longer afford, help out with her siblings financial needs and even buy a car. Old Navy's donation, in addition to its previously announced $2 million, will go to its nonprofit partners who fuel this empowering program, comprised of 95 percent people of color.
To me, Old Navy has always been about bringing people together. Whether it's through coordinating outfits for a family photo or bringing people together to stand up against inequality, let's just say I'm more motivated to break out my flag tee this year.