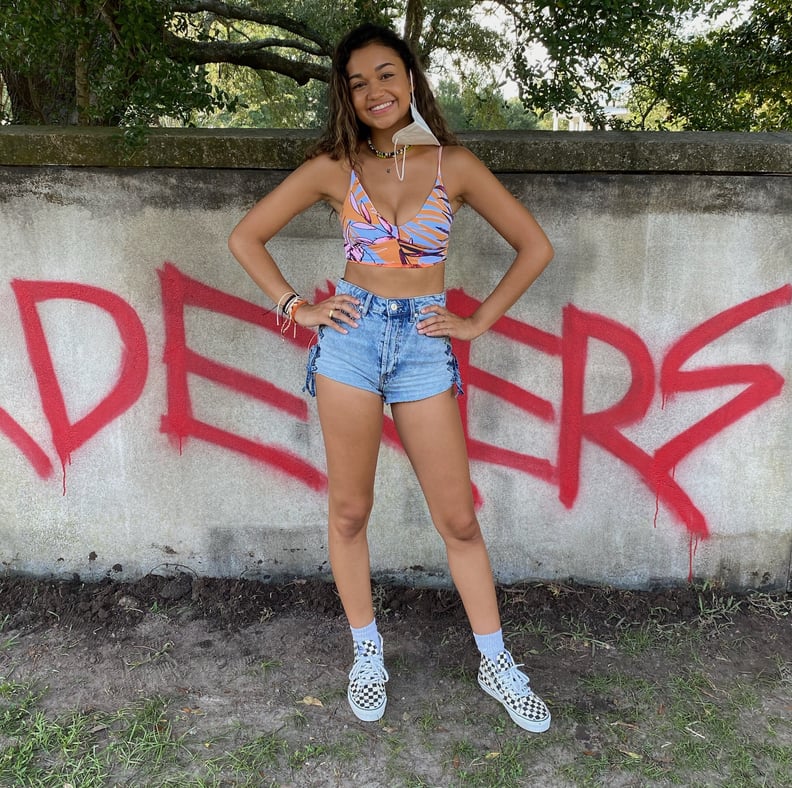 Courtesy of Emmie Holmes
"We know these characters more than we know ourselves at this point, so clothes are the easy part."
"The only thing that really changed was more trust and freedom from our producers to go nuts! In the first season of a show, there is always a hint of trepidation. You want to push limits and be different, but there's a gray area of what is 'too far.' The fans loved our bold choices last season, so this season, we just went with what felt right without any hesitation," Emmie told POPSUGAR, noting that sourcing clothing during the pandemic was challenging and that she relied heavily on the internet instead of visiting supply chain stores. With an action-packed show like OBX, the crew needs five to 10 of the same piece of clothing for stunt doubles and multiple takes. Emmie sites brands like Katin, Duvin, and Seager as being trustworthy sources for beachwear she could order in bulk.
But finding clothes is only half the battle of curating full wardrobes for characters who have such distinct senses of style. "We know these characters more than we know ourselves at this point, so clothes are the easy part. My buyer, assistant costume designer, and I have scoured Charleston and the internet for all things OBX based on mood boards that I build for each character. Speaking of the characters, I've gotten pretty good at knowing what each cast member will love, too. Normally, I would wait until after a costume fitting to dye, age, and shred any of the clothes. But here, we're all on the same page creatively, so I can take my best guess at what the cast and creator Jonas Pate will love and take my chances by destroying clothing before it's approved. Living on the wild side here in the OBX costume department!"
If you're intrigued by Emmie's intuition already, something tells us you'll be even more excited to get a character breakdown of looks included in season two, all of which are complete collaborations between the actor, director, producer, and Emmie's extremely talented ager/dyer, who turns brand-new clothing into what she refers to as "grimy works of art."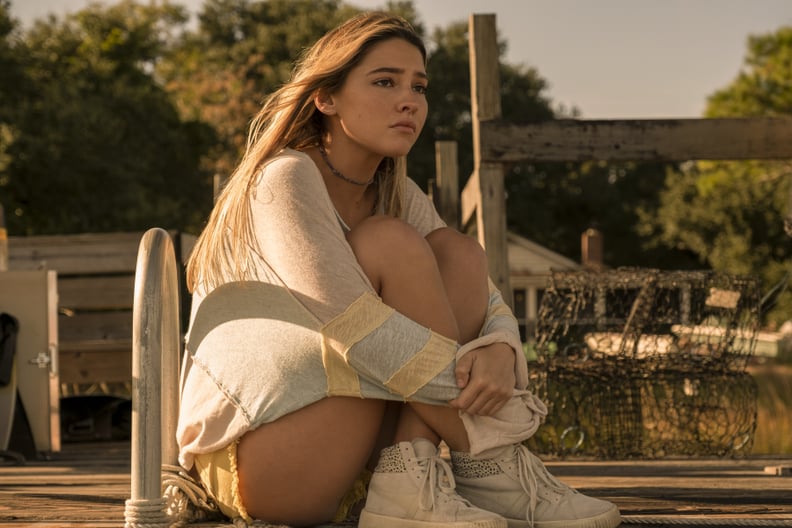 Sarah Cameron's Style in OBX Season 2
"Sarah Cameron's style travels a tough road of borrowed clothes and mud-drenched layers, ending in a sweatsuit against her will — and somehow she looks amazing the entire time. The secret's out that Sarah borrowed pieces from John B's closet this season. I was 100 percent inspired to do this by Chase and Madelyn's relationship IRL. I've watched them share hoodies, sweatpants, bandanas, and tees over time. It's a sweet sentiment, and since I try to design in the most realistic way possible, I was excited to pull that couple trait into season two."
Kiara's Style in OBX Season 2
"Kiara is definitely my alter ego, so it's really fun and easy to design for her."
"Kiara's character takes on a protector role this season. She's bold and defends her people, so the color palette and styles represent those cool kids of the 1970s who were free spirits and stood up for what they believed in. I stuck with the layered jewelry and head wraps that became so synonymous with Kiara's style in season one. Those accessories evolved along with her character's style in season two. As she was headed back to school, I did what we all would do and I picked out fresh pieces for a new year. She got a yin yang necklace from Kris Nations and beaded chokers from Head High Surf Club, both of which added to the spirit and organic colors of her retro vibes. And the shoes! Kiara wears classic checkerboard Vans, chunky white Marc Fisher boots, and Doc Martens that were inspired by my own rebellious years. Kiara is definitely my alter ego, so it's really fun and easy to design for her."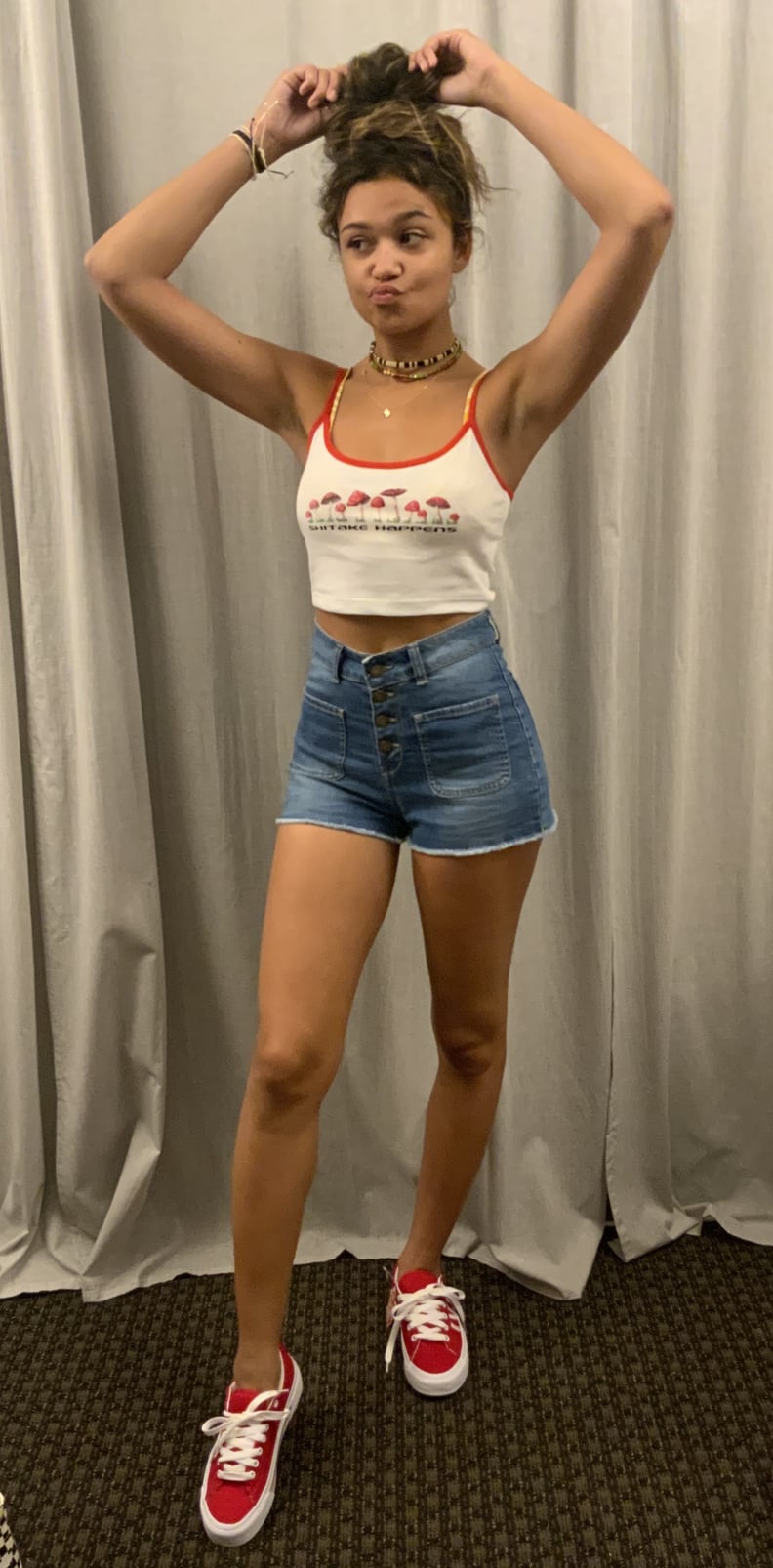 "This is one of my favorite Kiara looks in season two. It reminds me of the girls in Dazed and Confused. I loved this top so much when I saw it but we could only get one of them. There are very few moments in OBX where I can get away with one of anything, but I took the risk and was just very careful with where we used this look. Worth it!"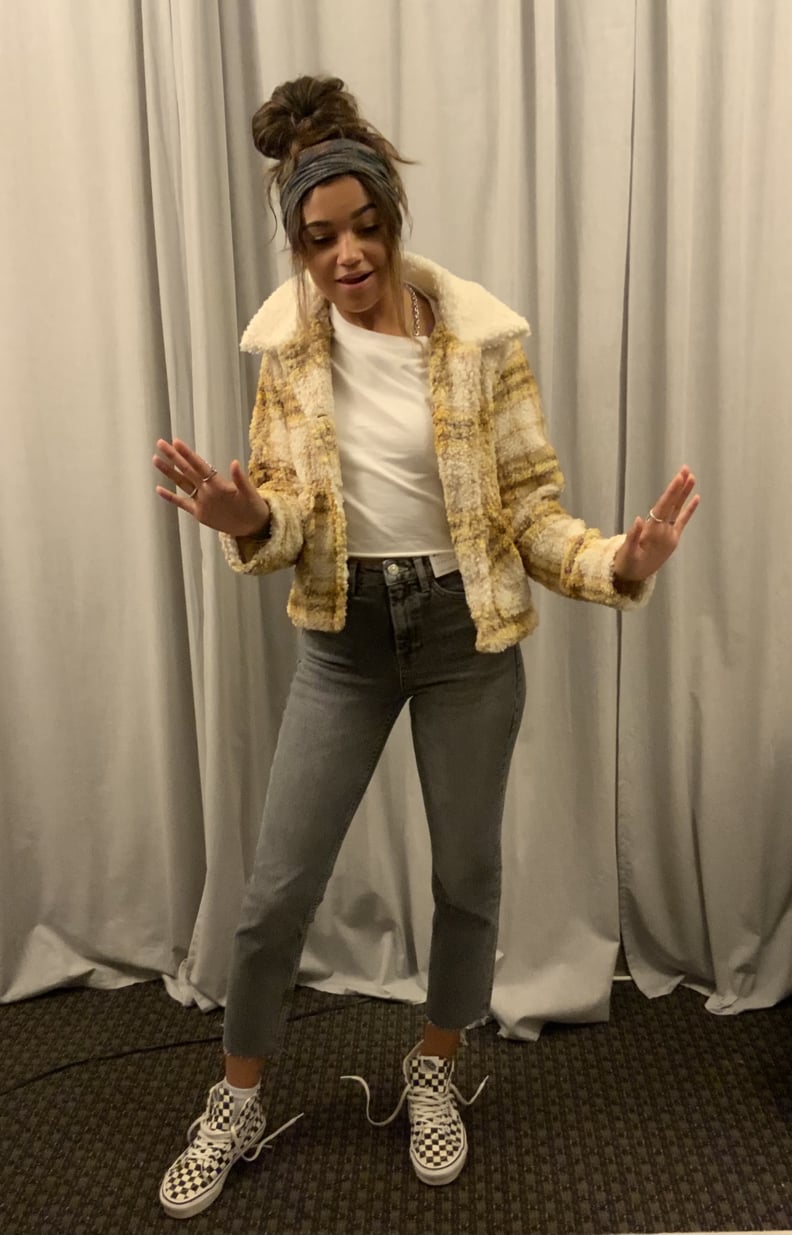 "If you ever catch a fitting photo of mine that is taken straight on and stiff, then I must have been off my game that day. I like to call that 'mug-shot style,' and it's not something I strive for. Madison is a perfect example of what I love in a fitting. Personality, movement, vibes . . . it makes the photos."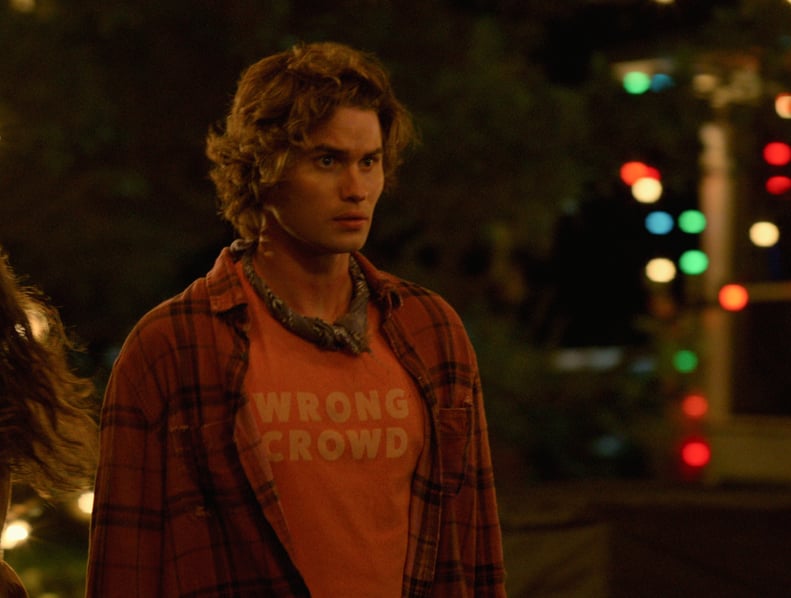 John B's Style in OBX Season 2
"John B mixes his trademark beach grime with '90s grunge in season two."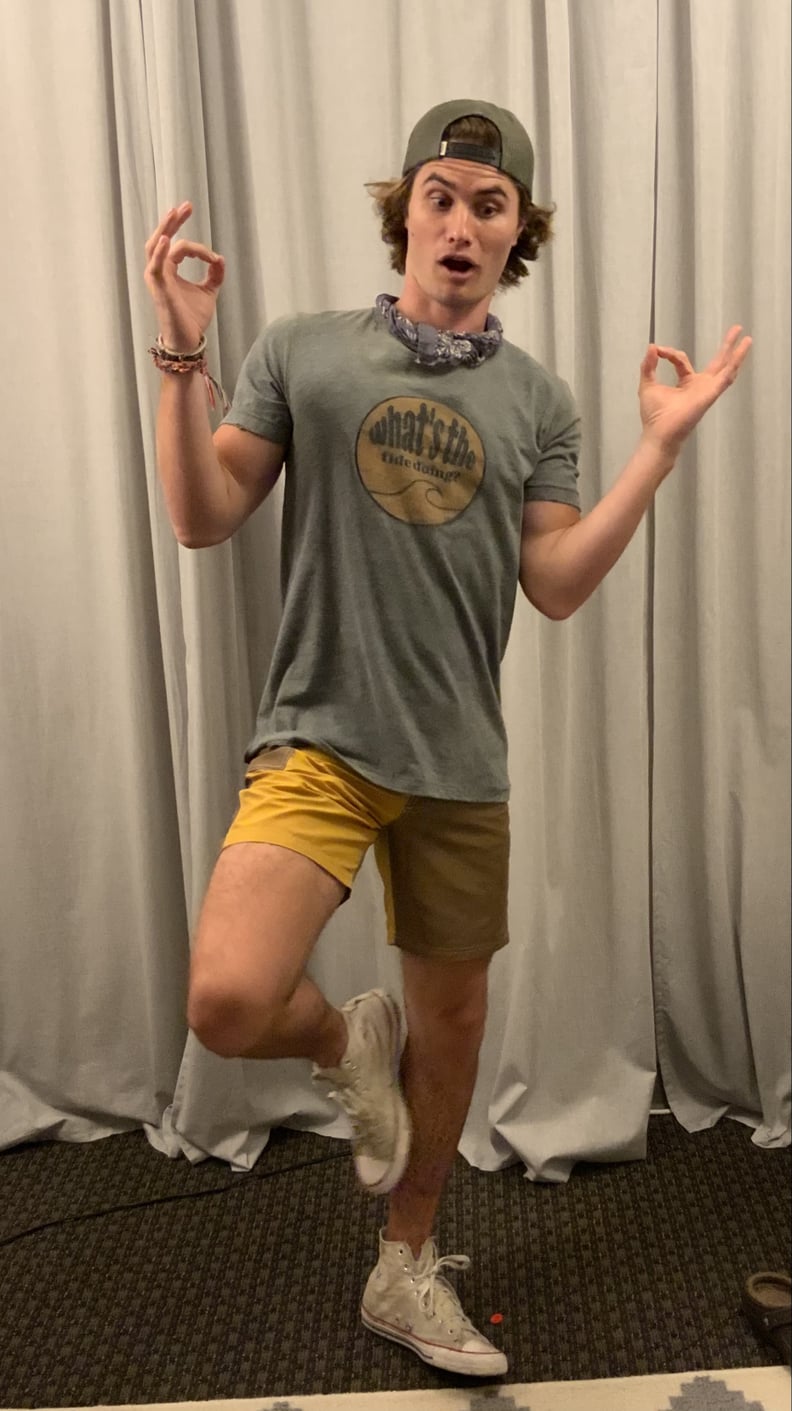 "The goofball of all goofballs. The only tough thing about having a fitting with Chase Stokes is getting a photo that isn't blurry. This guy moves, he dances, he rolls around on the floor. To be very clear, I love that about his fittings and wouldn't change a thing!"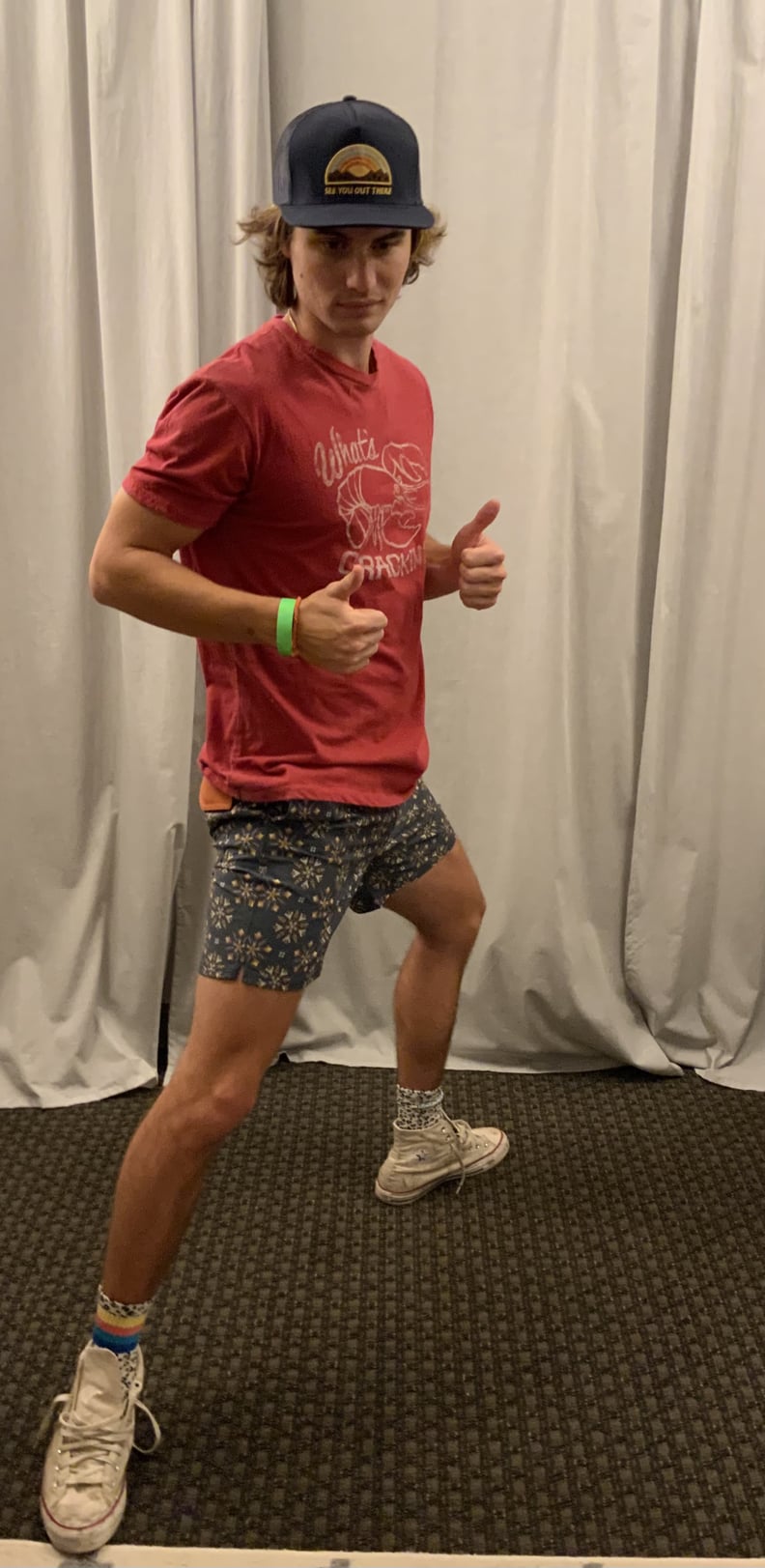 "[Chase has] been this nutty since day one. It's his truest form. But then he pulls it together and is also the super-responsible, protective set dad. He looks out for all of us, cares deeply about everyone on the show, and makes it known often. We love this guy."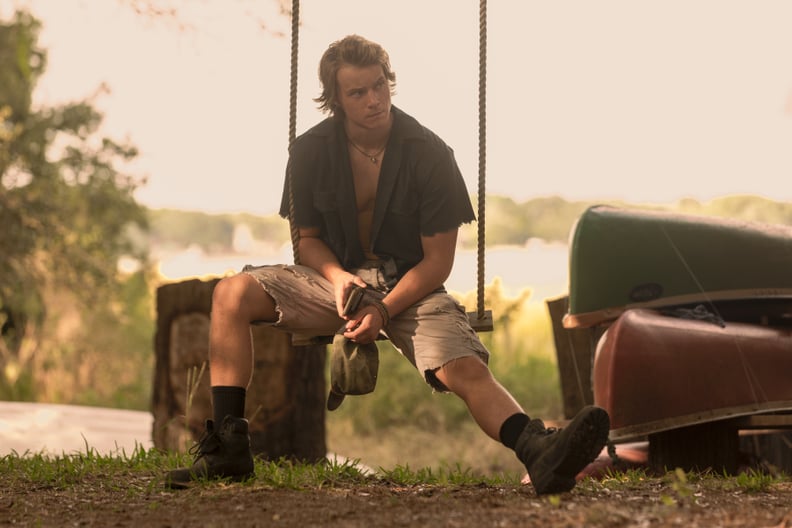 JJ's Style in OBX Season 2
"JJ is JJ and he wouldn't change a thing. His hats are even more worn out, his boots are starting to fall apart, and he finally breaks out his Carhartt overalls!"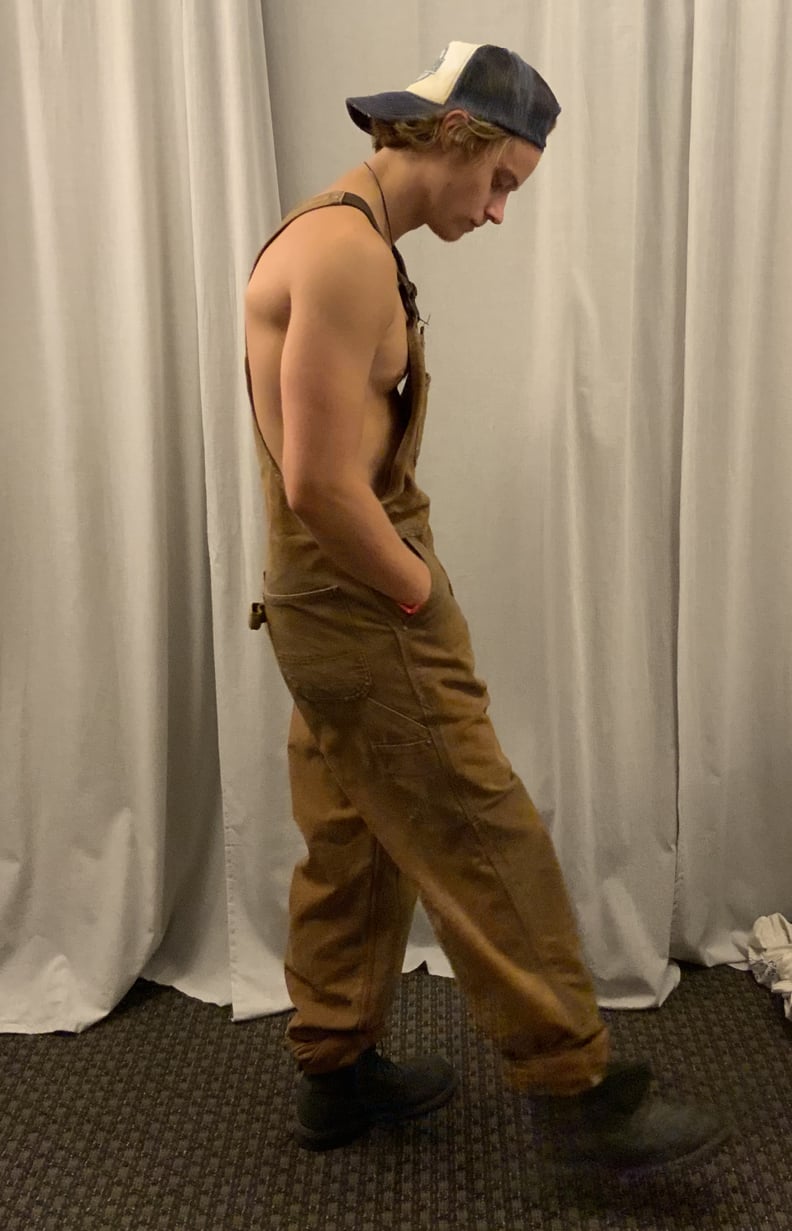 "JJ got his overalls! This was a big thing for us in season one. Rudy tried these on and really wanted to wear them. We couldn't find the right spot for them, but he begged me to hang onto them for season two. I put up an IG poll for the fans and they overwhelmingly agreed with Rudy, so here they are! The Carhartt overalls found a home in season two."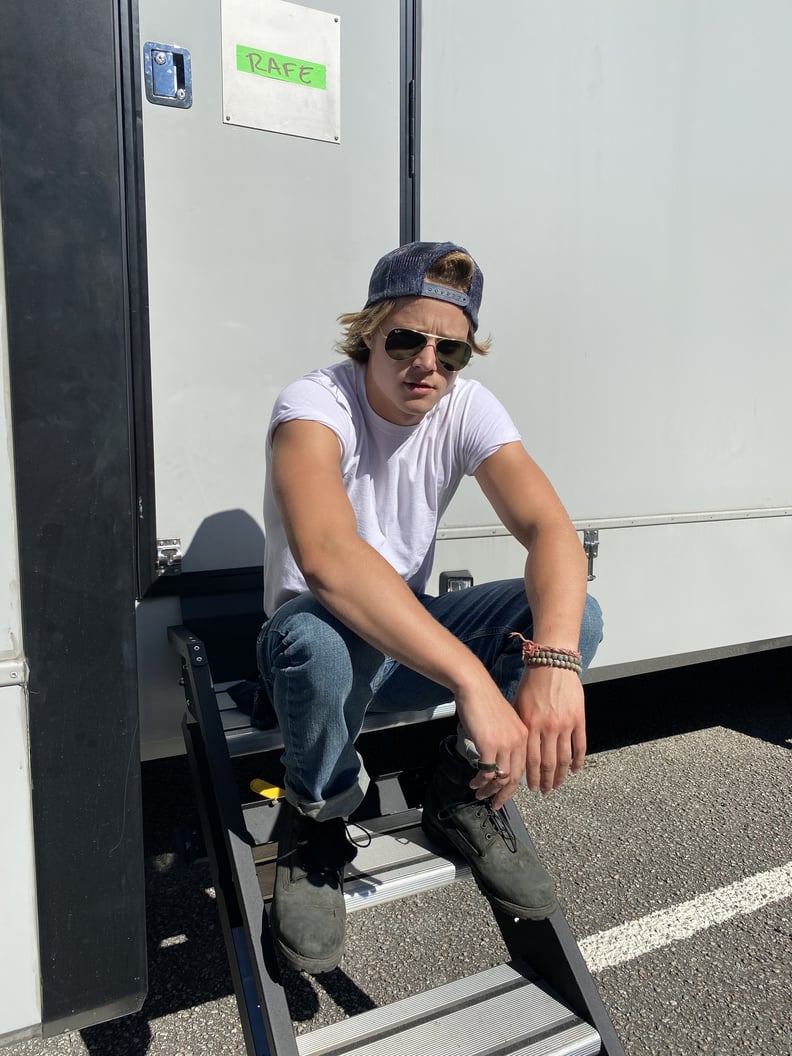 "Sometimes things change on the fly and this was one of those days. We needed to make a last minute switch on one of JJ's costumes. Rudy and I had a meeting of the minds outside at base camp, pulled together some spare pieces from the wardrobe trailer, and sold the team on this James Dean look. It's simple, classic, and one of my unexpected favorites. And yes, it all went down in front of Drew [Starkey]'s trailer."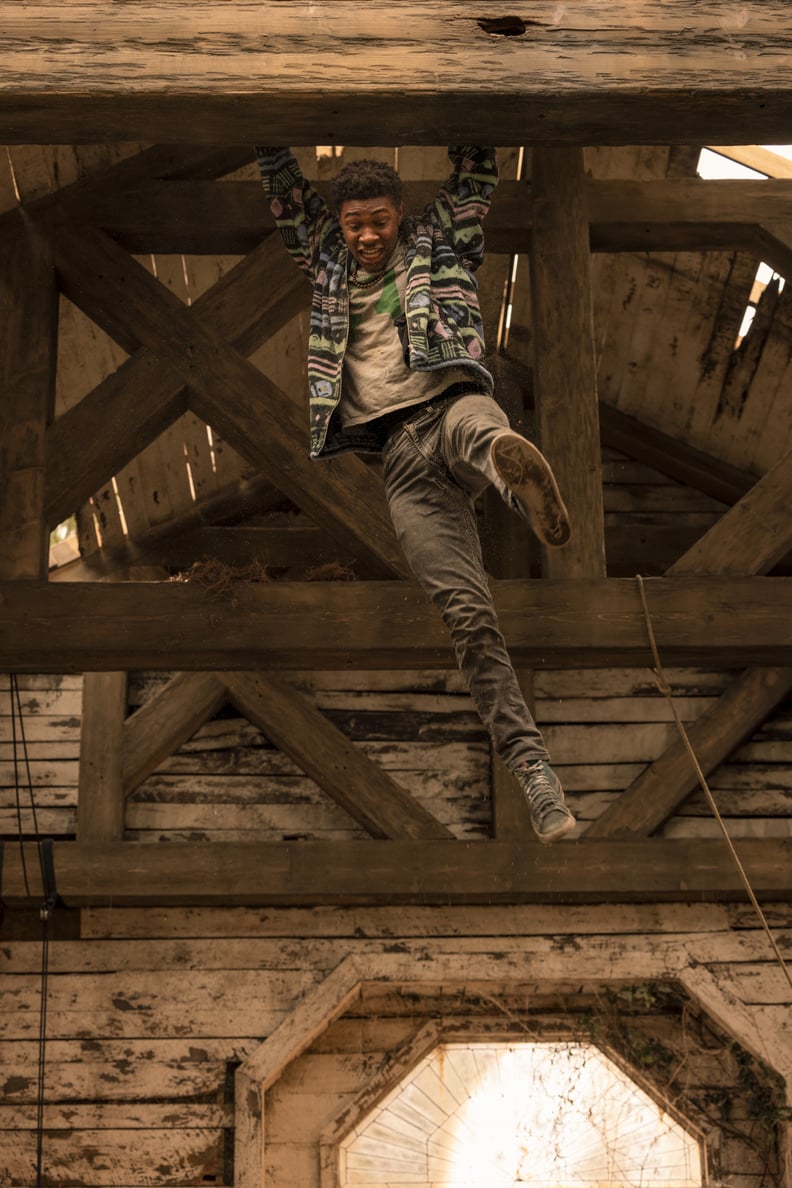 Pope's Style in OBX Season 2
"Pope breaks out of his style shell and takes more risks. From cool head wraps to bold patterned jackets and colorful kicks, he's feeling himself this season and we're all feeling it too."