Peepers Blue Light Glasses | Review
Trust Me, These Under-$30 Frames Are So Much More Than a Cute Accessory
As POPSUGAR editors, we independently select and write about stuff we love and think you'll like too. If you buy a product we have recommended, we may receive affiliate commission, which in turn supports our work.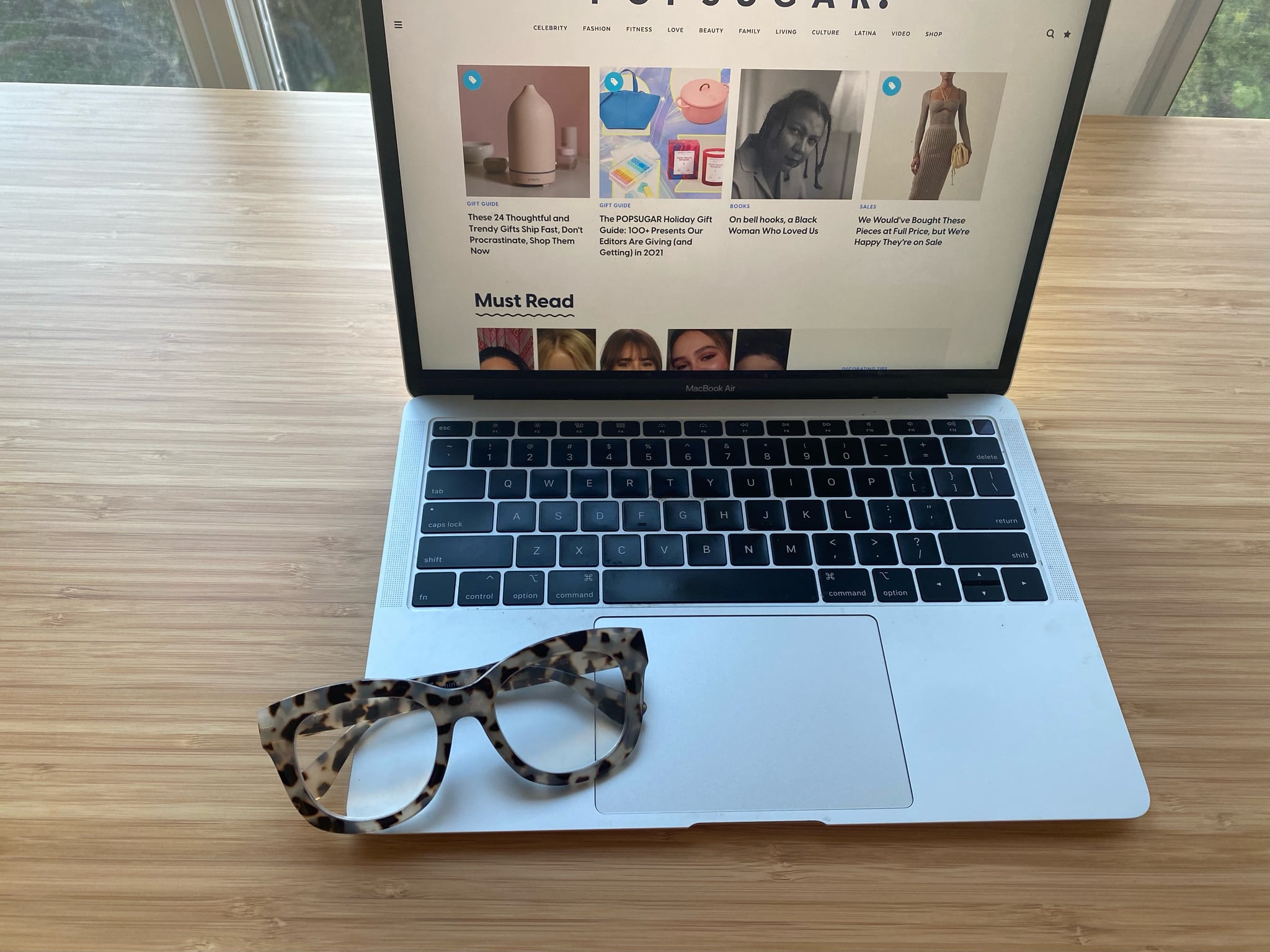 As a freelance journalist, I spend all day in front of my computer. (Psst . . . when I say all day, I mean it! I am usually online before the sun comes up and close my laptop shortly before bedtime.) But, as much as I love my job, I have to admit that spending so much time in front of the screen can give me a big headache . . . or make my eyes feel super strained . . . or make it hard for me to wind down after a long workday. There are a lot of measures I take to stay in top shape during the workweek: I go for walks outside, drink plenty of water, and exercise regularly. But, my favorite? These Peepers by PeeperSpecs Oversized Blue Light Filtering Reading Glasses ($26, originally $27).
There's a reason why Peepers glasses have graced Oprah's Favorite Things List year after year. You see, all screens — be it your television, tablet, smartphone, and, yes, computer — emit blue light. We might be used to small doses of blue light here and there, but too much can strain your eyes, cause headaches, and make it more difficult to fall sleep.
Fortunately, Peepers glasses feature proprietary, blue-light blocking lenses that work overtime to alleviate headaches and those tired, strained eyes. Plus, each pair has UV400 protection, a dual anti-scratch lens, as well as a seven-layer, anti-reflective coating. (Translation? These glasses are built to last.) Though Peepers glasses offer a prescription-free way to protect your eyes, you can select a magnification strength should your eyes need extra oomph.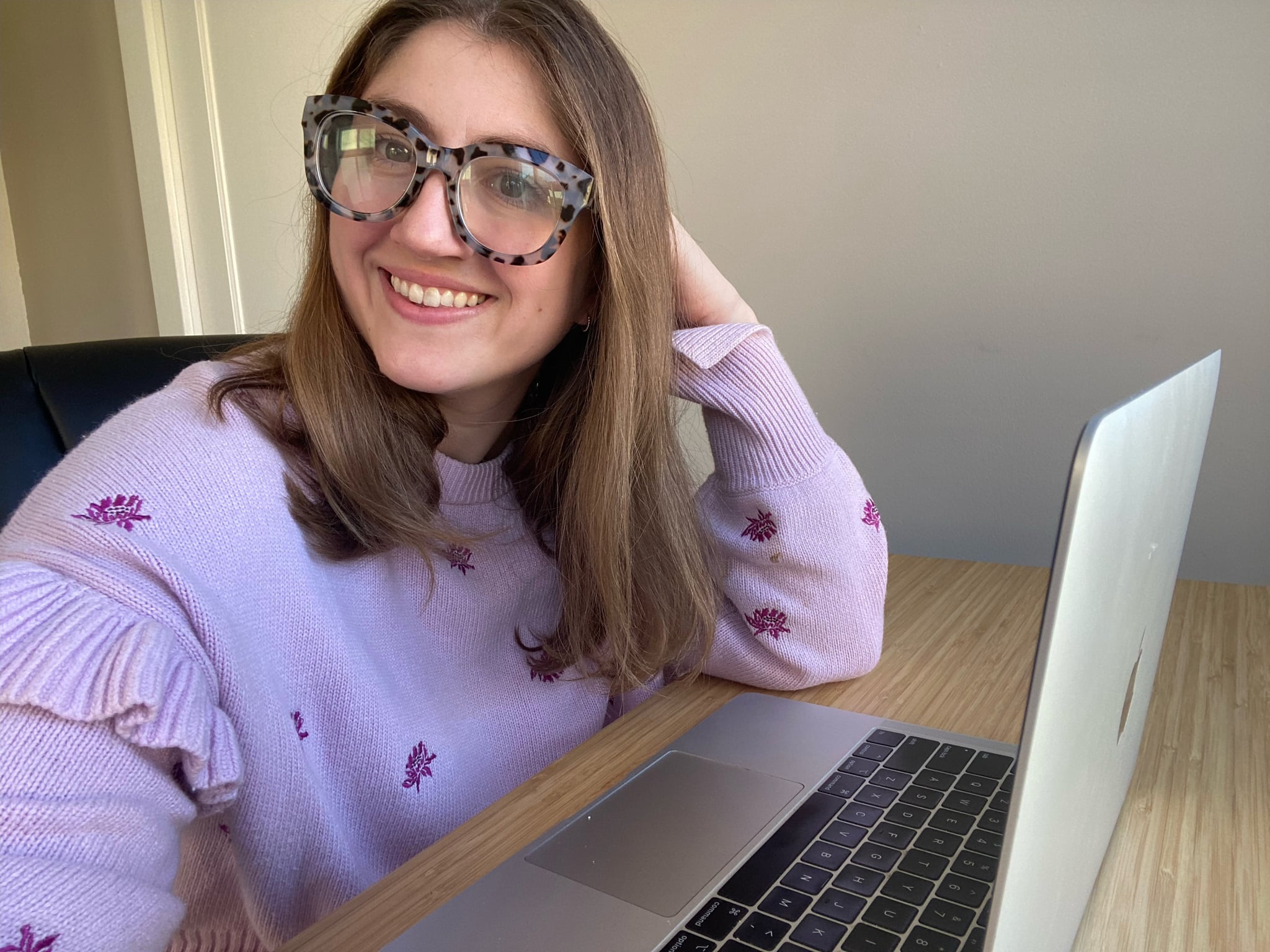 While the blue light-blocking design is the main attraction, I have to admit they're pretty fun to wear, too. Though Peepers has a selection of subtler options — round, rectangular, thin-framed (you name it, they have it) — I picked up this ultradramatic set of oversize, tortoise glasses. As someone who has always wanted to wear glasses — but never needed to — I love how these glasses are extra in the best way possible. Another thing to love about Peepers glasses is the fit. This pair comfortably stays on my face without being too tight or restricting. (It's basically the Goldilocks of glasses.)
Best of all? They're super affordable. Though the price of Peepers glasses varies by style and color, you can find most pairs for under $30. (I don't know about you, but I've definitely spent more on sunglasses, which I only wear for a fraction of the time.) So, if you want to upgrade your WFH setup or pick up something for your screen-savvy inner circle, I couldn't recommend these more.
(Psst . . . since these frames are eligible for expedited shipping with an Amazon Prime membership, they could make for a great, last-minute stocking stuffer. Just sayin'.)
Image Source: POPSUGAR Photography / Kelsey Mulvey