7 Queer Fashion Designers on LGBTQ+ Industry Representation
7 Queer Brands Doing the Work to Make Fashion Visibly More Inclusive
5
Marcelo Gaia, Mirror Palais
"I would love to see more LGBTQ+ POC designers take the spotlight."
Whether or not you realize it, you've seen Mirror Palais on a whole slew of supermodels and stars, including Bella Hadid, Dua Lipa, J Lo (she wore a halter from the brand in the "Pa Ti" + "Lonely" video), Elsa Hosk, and Imani Randolph. Marcelo is a first-generation American who grew up in New York raised by Brazilian immigrant parents. His skin-baring basics are sexy, feminine, and sophisticated, all made-to-order in NYC, so as to abide by an ethical production system that focuses solely on clothing that has already been purchased.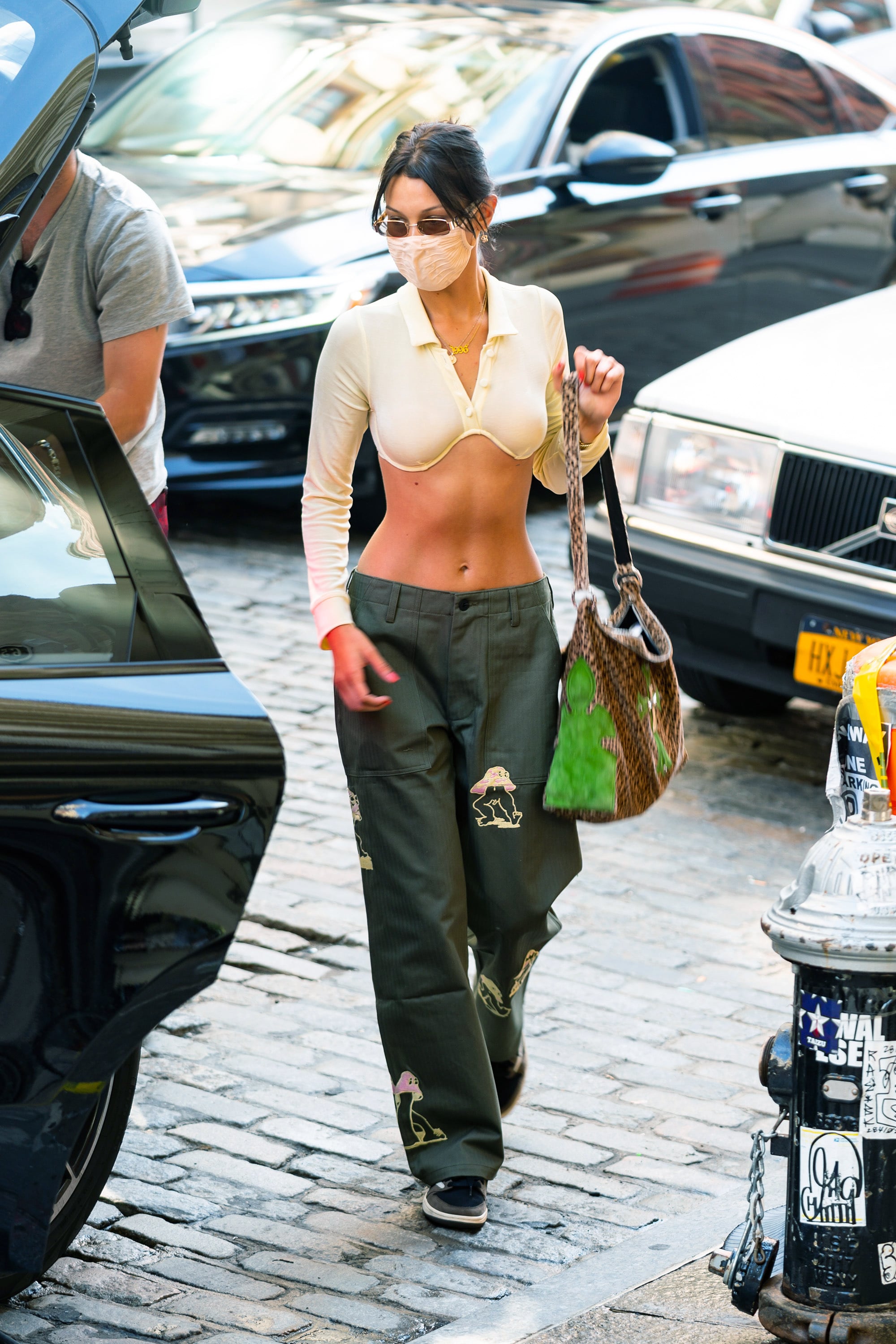 Image Source: The Image Direct
I don't separate my personal self from the brand because . . . "Mirror Palais is me. I don't create an aesthetic for the sake of creating one. I am just sharing what I personally like and there's no differentiation from Mirror Palais to Marcelo Gaia — the two are the same."
I'm most inspired by . . . "Azzedine Alaïa and the way he knew the curves of a woman so well, Gianni Versace and all the fun and humorous design choices he made, and Karl Lagerfeld in the '90s, creating the ultimate mix of luxury and playfulness. I think you can see these influences pretty clearly in Mirror Palais collections."
Working in NYC's garment district . . . "I have seen a lot of misogyny and some inappropriate conduct from cis white men towards women. It's definitely an issue that we, as an all female team aside from myself, are really passionate about. We overcome these moments by standing up for ourselves and speaking out in the moment when any sort of inappropriate behavior is experienced. We have even gone as far as ending business relationships over boundaries crossed in communication."
White cis gay men in the fashion industry . . . "have always been celebrated. I would love to see more LGBTQ+ POC designers take the spotlight. I think it is our job to uplift the voices of marginalized people with our platforms and spread awareness on LGBTQ+ issues by working with organizations that provide active aid to our communities who need it the most. The goal for me is to add beauty to the world and make conscious decisions that go against the traditional route of business by empowering our workers with fair prices and educating our customers and followers about the very real climate crisis and unethical labor practices that exist in mass manufacturing."