As POPSUGAR editors, we independently select and write about stuff we love and think you'll like too. If you buy a product we have recommended, we may receive affiliate commission, which in turn supports our work.
Tell us, is there anything better than dressing up? We'll wait. Halloween is basically the biggest themed party of the year, and picking out the perfect costume is all you have to do to make your night complete. From classic and cute costumes (read: anything Disney) to hot and trendy (hello, 2022 pop culture trends), there's nothing quite as sweet as winning the best-costume contest, and winning it by a mile. Especially as a full-grown adult who celebrates Halloween, winning best dressed feels extra special.
Flaunt this year's best look when you shop our curated picks of plus-size costumes, and get ready to make this Halloween a night to remember. Whether you want to dress to impress or get your outfit figured out before the big night, these ideas will help you do all that and more. From princess-inspired costumes to movie characters like Winifred Sanderson from "Hocus Pocus" and even a classic witch costume, there's bound to be an outfit that'll make you feel like the best dressed character in the room. (Because you will be, after all.) Happy hauntings from the best curvy costumes of the year!
— Additional reporting by Celia Fernandez and Lauren Harano
01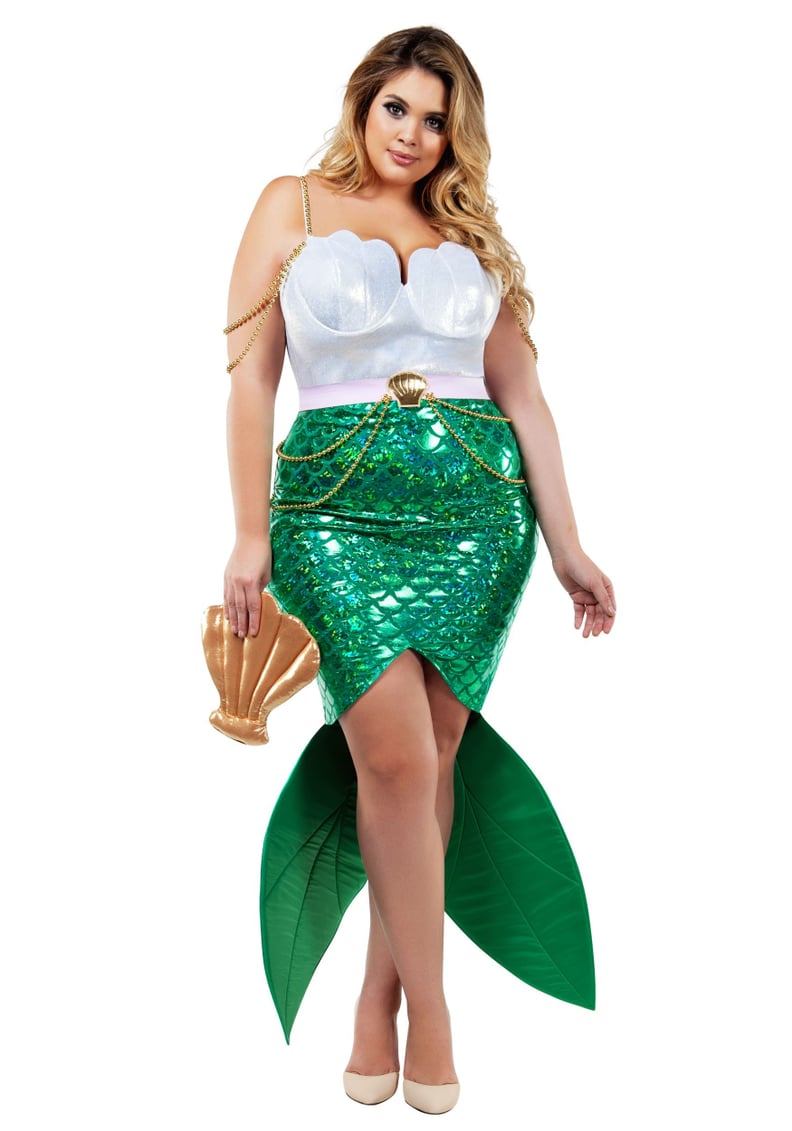 A Mermaid Costume: Alluring Sea Siren Mermaid Costume
Our favorite thing about this Alluring Sea Siren Mermaid Costume ($80-$90) is the purse; just look at it! Cute, sexy, and seriously alluring, this costume was created for anyone who's looking to make a splash. Paired with a red wig, you could easily turn into Ariel from "The Little Mermaid."
02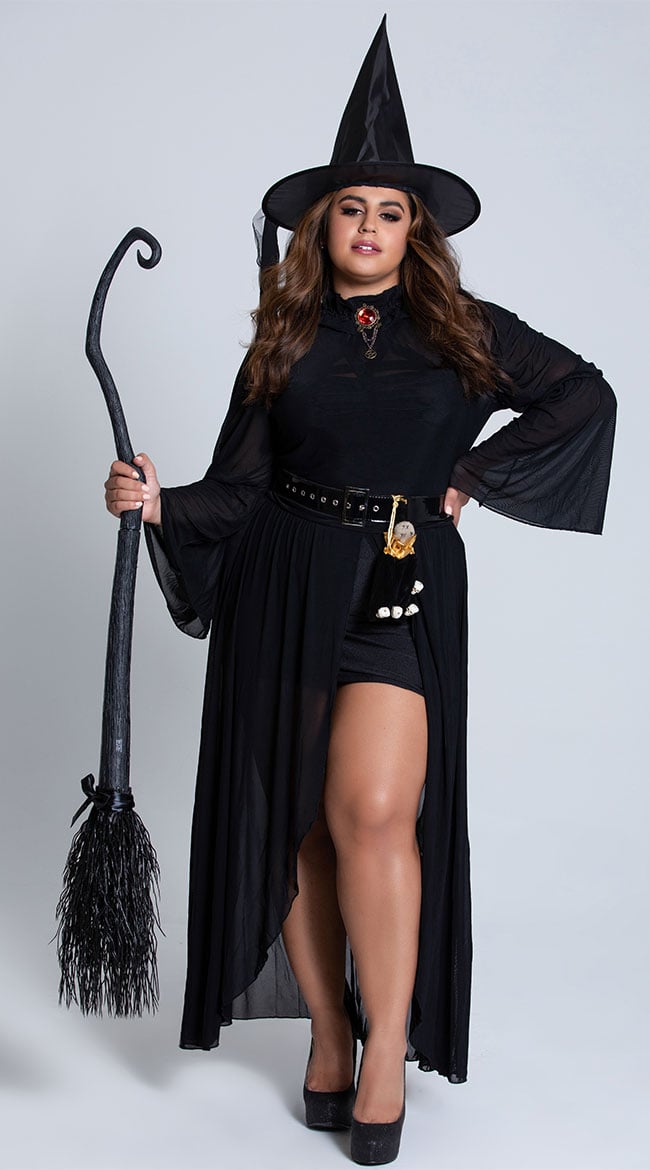 A Witch Costume: You Goth It Witch Costume
There's nothing more classic than being a witch, and this You Goth It Witch Costume ($48, originally $81) has a fun edge to it that everyone will adore. Its long sleeves will keep you warm on chilly October days. We love its belt, which features a dangling voodoo doll and skull accents.
03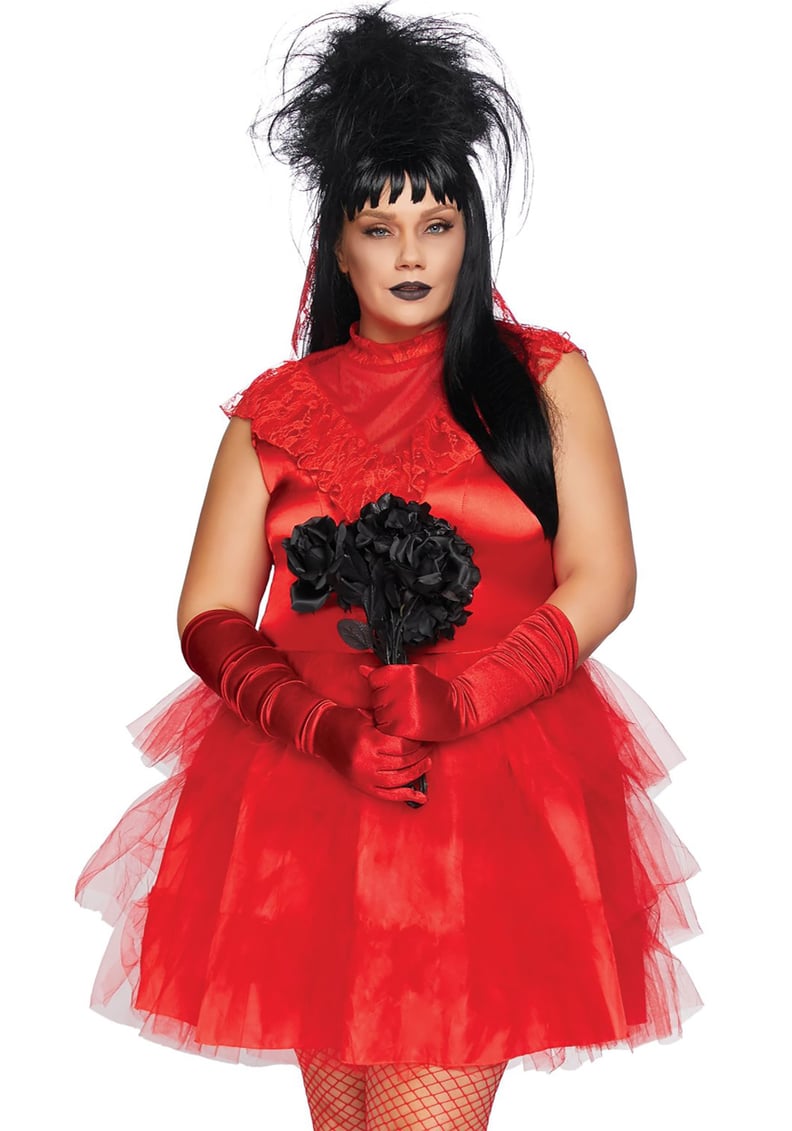 For Movie-Lovers: Beetle Bride Costume
Chilling, creepy, and cute all in one, this Beetle Bride Costume ($60) is a must for classic-movie-lovers. Add popcorn, and you'll feel immersed in the creepy "Beetlejuice" film. Pair this costume with fishnet tights to take its chilling allure to the next level.
04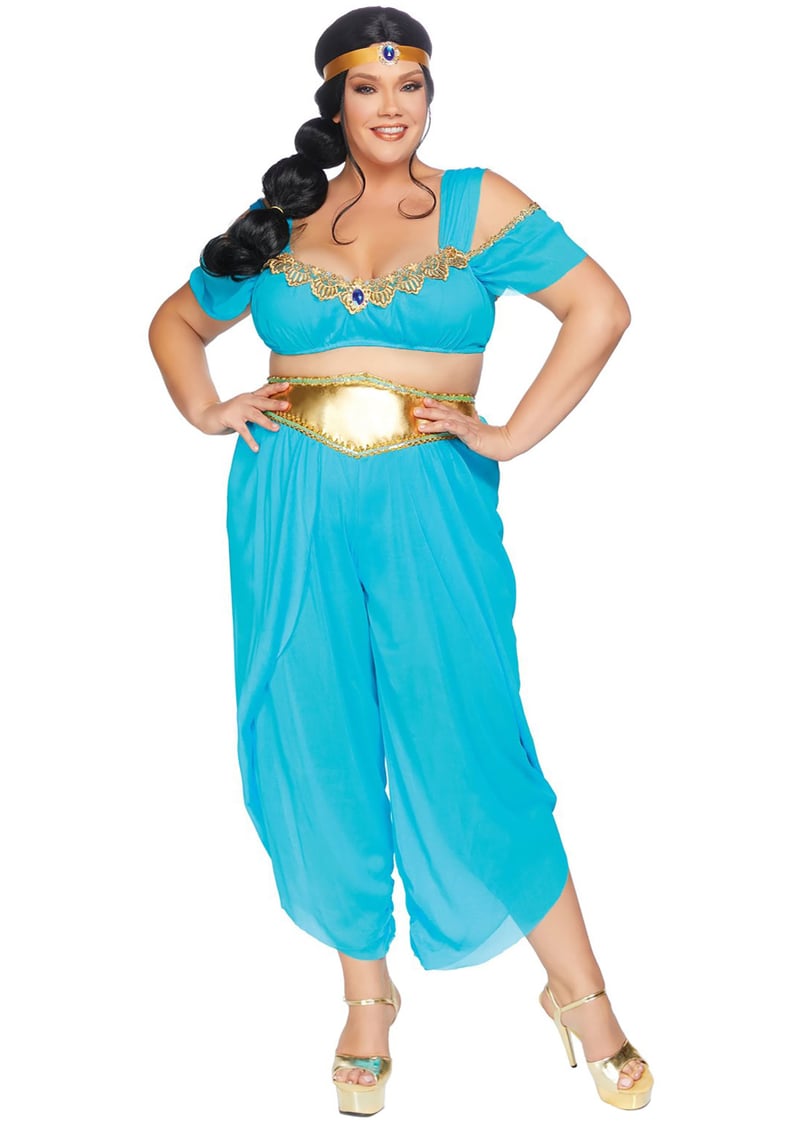 A Jasmine-Inspired Costume: Sexy Desert Princess Costume
Looking to take your costume to a whole new world? This Sexy Desert Princess Costume ($70) will do just that. The costume comes with a top, genie pants, and a headpiece that's totally inspired by Jasmine from "Aladdin." Pair it with gold heels, and prepare to win your party's costume contest.
05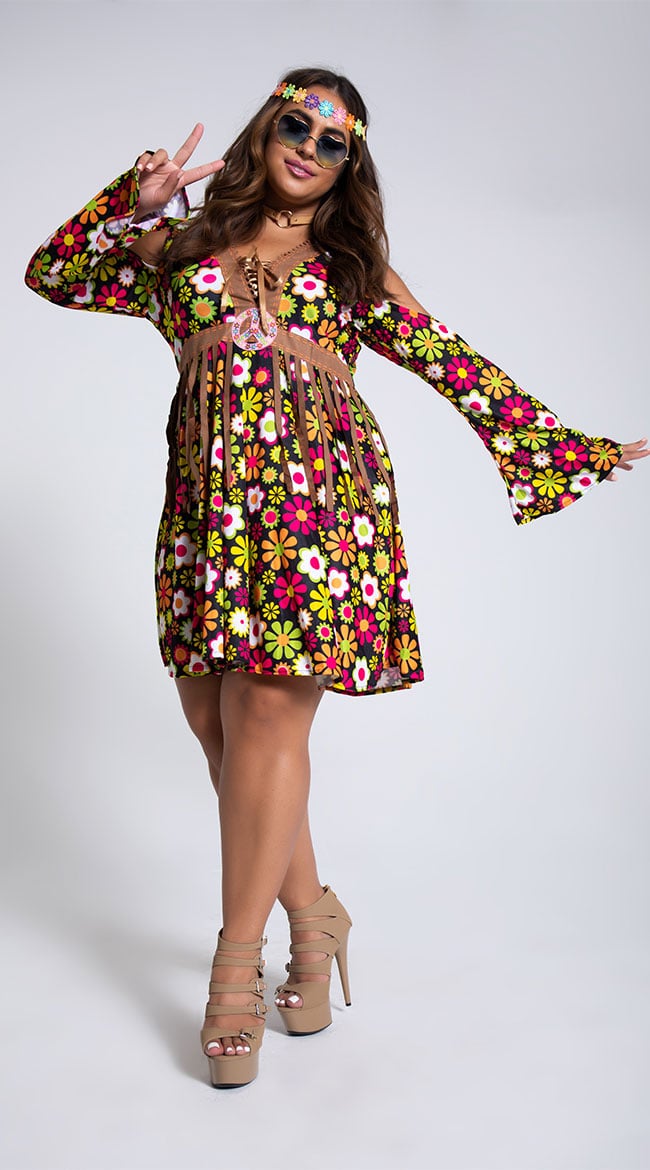 A '70s Costume: Star Flower Hippie Costume
Fill your night with good vibes when you flaunt this super-cute Star Flower Hippie Costume ($46). It features the prettiest flower design that's incredibly groovy. Its long bell sleeves will keep you warm on chilly nights as well as add flair to your entire look. Paired with its floral headband, this costume is a steal.
06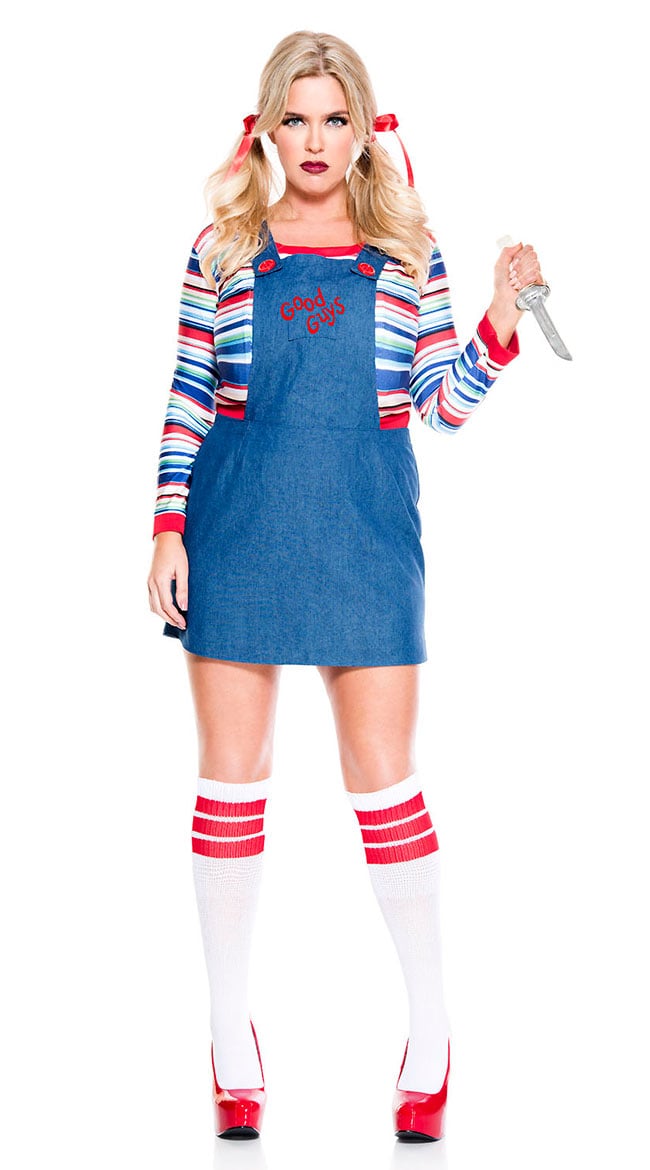 An Unsettling Costume: Nightmare Killer Doll Costume
Give everyone a scare when you wear this Nightmare Killer Doll Costume ($51). If you really want to make it chilling, put fake blood on your neck or legs. The costume features a striped multicolor crop top, red hair bows, and a blue overall dress.
07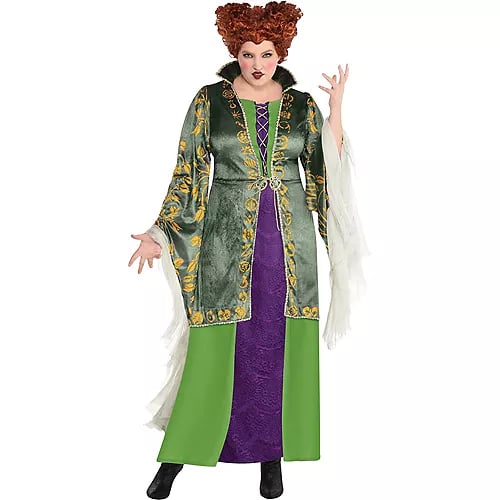 A "Hocus Pocus" Costume: Winifred Sanderson Costume
Cause nothing but trouble this year when you wear this bewitching Winifred Sanderson Costume ($50). It's perfect for any party! The costume is right on trend considering the new "Hocus Pocus 2" movie will be released this year. Complete the look with a Winifred wig for an iconic ensemble that won't go unnoticed.
08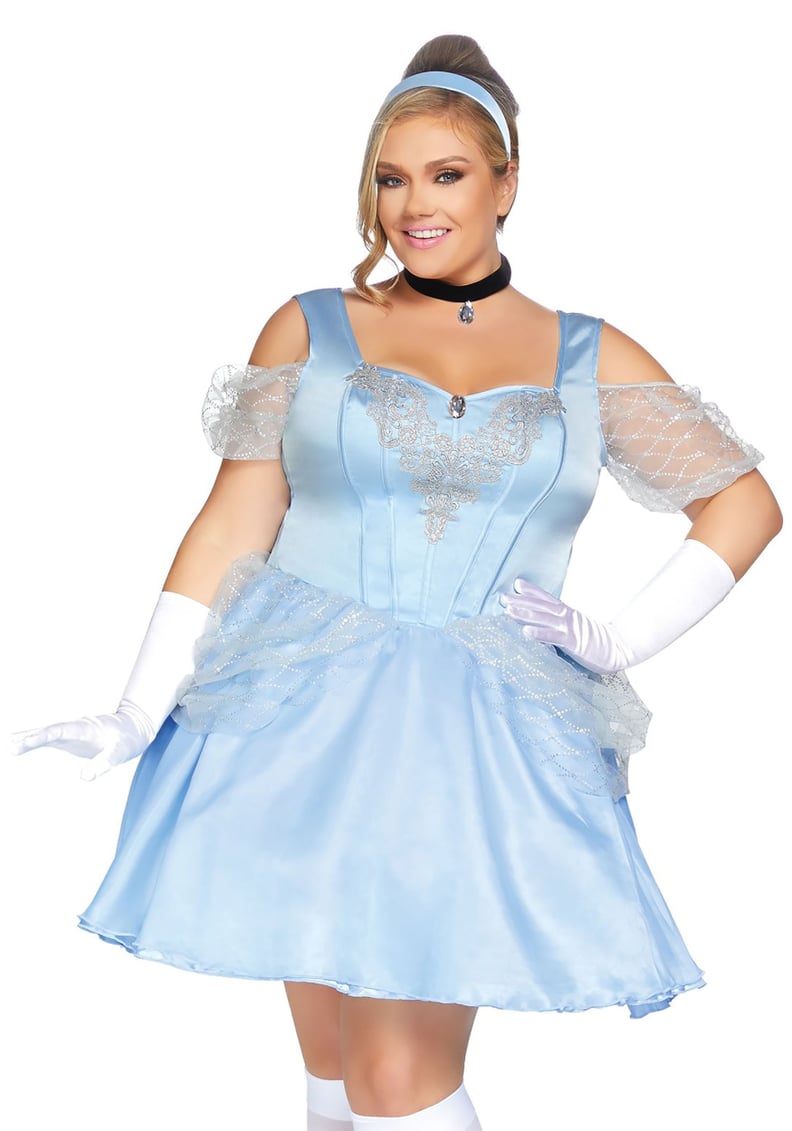 A Cinderella-Inspired Costume: Glass Slipper Sweetie Costume
There's nothing more magical than feeling like a princess, and this Glass Slipper Sweetie Costume ($60) will make you feel like all that and more. Pair it with sparkly heels or white sneakers to make it complete. The bodice zips up in the back, so it's easy to slip this costume on and off.
09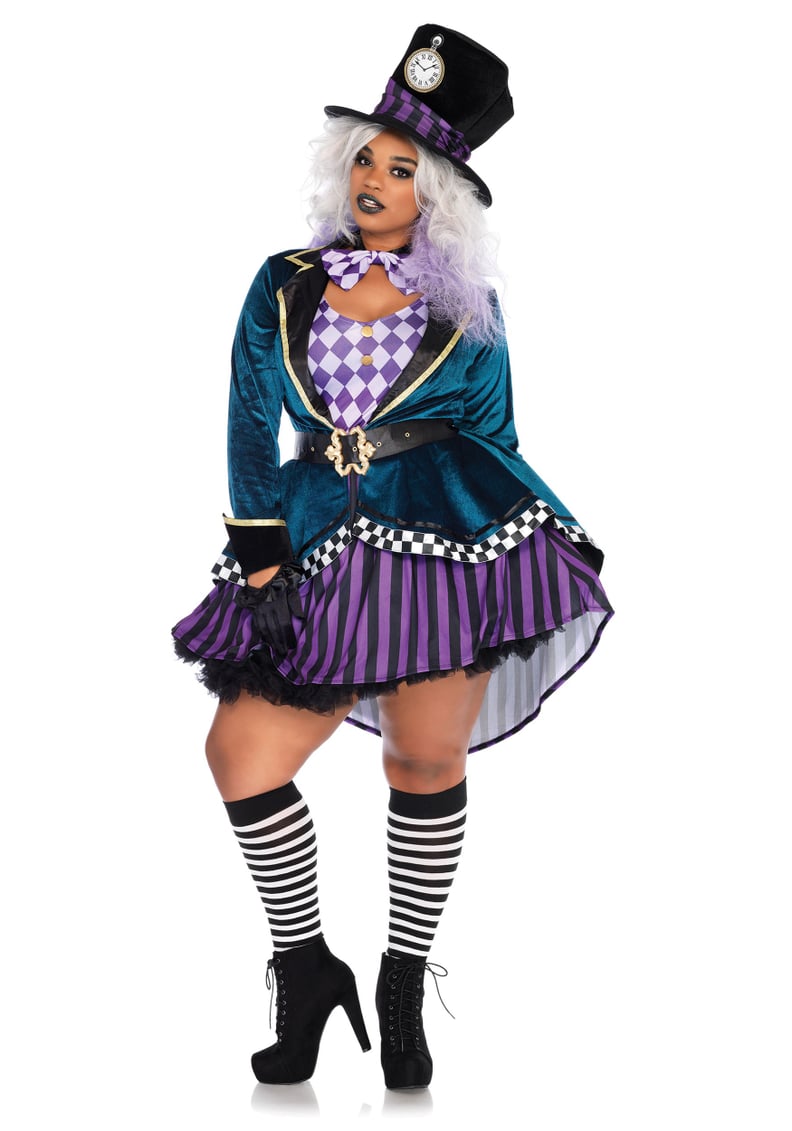 A Costume Staple: Delightful Mad Hatter Costume
Want to make some magic this Halloween? This Delightful Mad Hatter Costume ($70) is all you need to turn heads. It comes with a green-and-purple dress, a large belt, a patterned bow tie, and the Mat Hatter's familiar top hat. Time is nothing but a construct with this costume in play.
10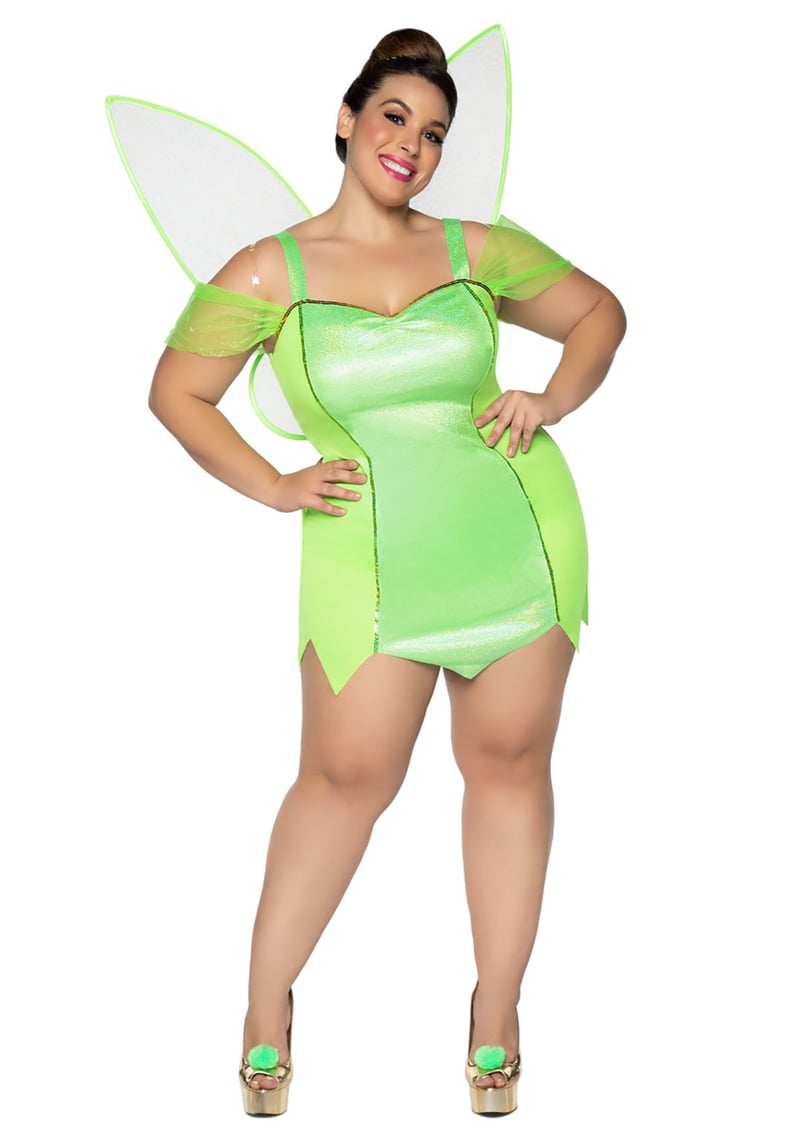 A Fairy Costume: Pretty Pixie Women's Costume
Make some mischief when you wear this Pretty Pixie Women's Costume ($50). It's both sexy and cute, meaning you get to flaunt the best of both worlds. The costume is made of stretchy fabric and has a zipper in the back that makes it easy to put on and take off.
11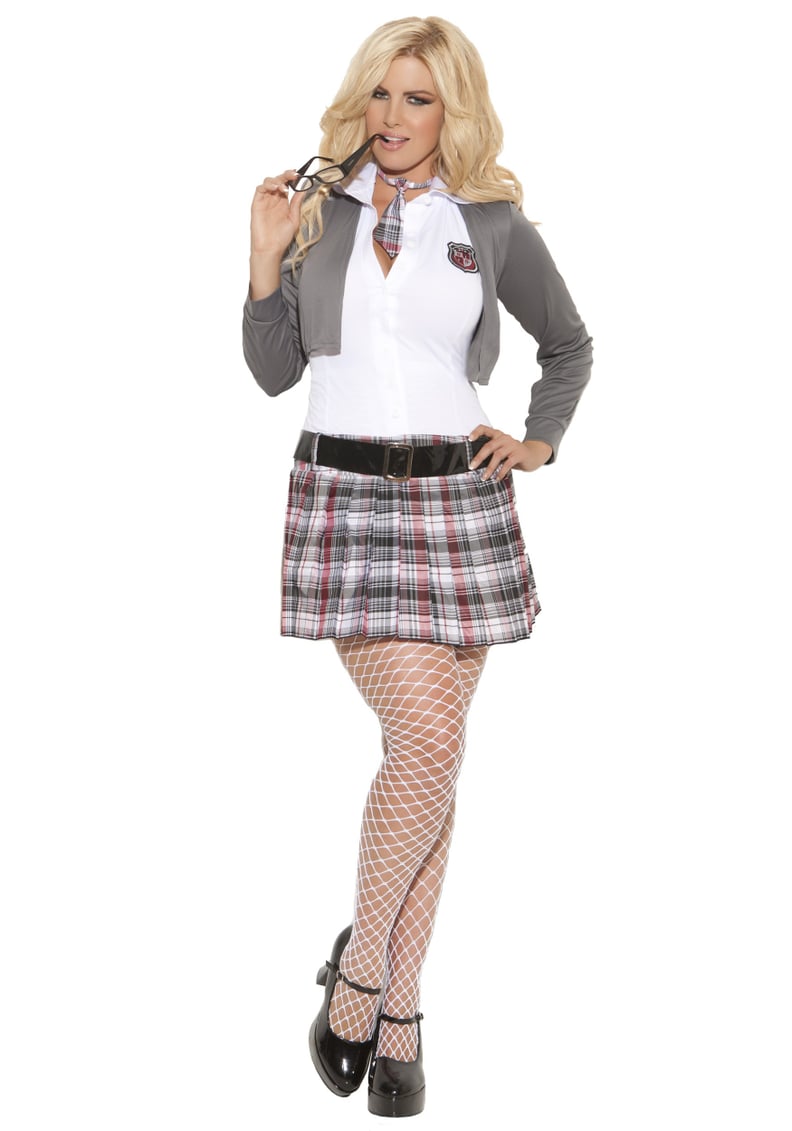 A School-Inspired Costume: Queen of Detention Costume
This Queen of Detention Costume ($50) gives us major Britney Spears vibes. Feel free to pair it with braids or an apple if you want to add an accessory. The costume comes complete as a dress with an attached cardigan and belt. We love its necktie, which rounds out the look.