John Travolta Remembers Dancing With Princess Diana in This Dress "as If It Were a Fairytale"
John Travolta has recently commented on his "fairytale" moment with Princess Diana in an interview for Esquire Mexico, and these photos of the duo dancing at a 1985 White House gala instantly popped into our mind. On the evening of, the late royal stepped out of the car in this midnight-blue velvet Victor Edelstein gown, accessorized with an ornate pearl choker and sapphire earrings.
"Think of the setting. We were at the White House. It's midnight. The stage is like a dream. I approach her, touch her elbow, invite her to dance. She spins around and gives me that captivating smile, just a little sad, and accepts my invitation. And there we were, dancing together as if it were a fairytale," Travolta said, depicting the scene, in which songs from Saturday Night Fever set the tone.
But where did the dress end up after that night, which Travolta has stamped in his memory "as a very special, magical moment"? Well, Princess Diana wore it once more to the premiere of Wall Street in 1988. Later, Historic Royal Palaces acquired the gown at an auction for about $280,000, and it has since been put on display at Kensington Palace.
Ahead, reminisce with photos of the Princess of Wales wearing the dress on two separate occasions, and enjoy a video of it being unpacked and installed for the display.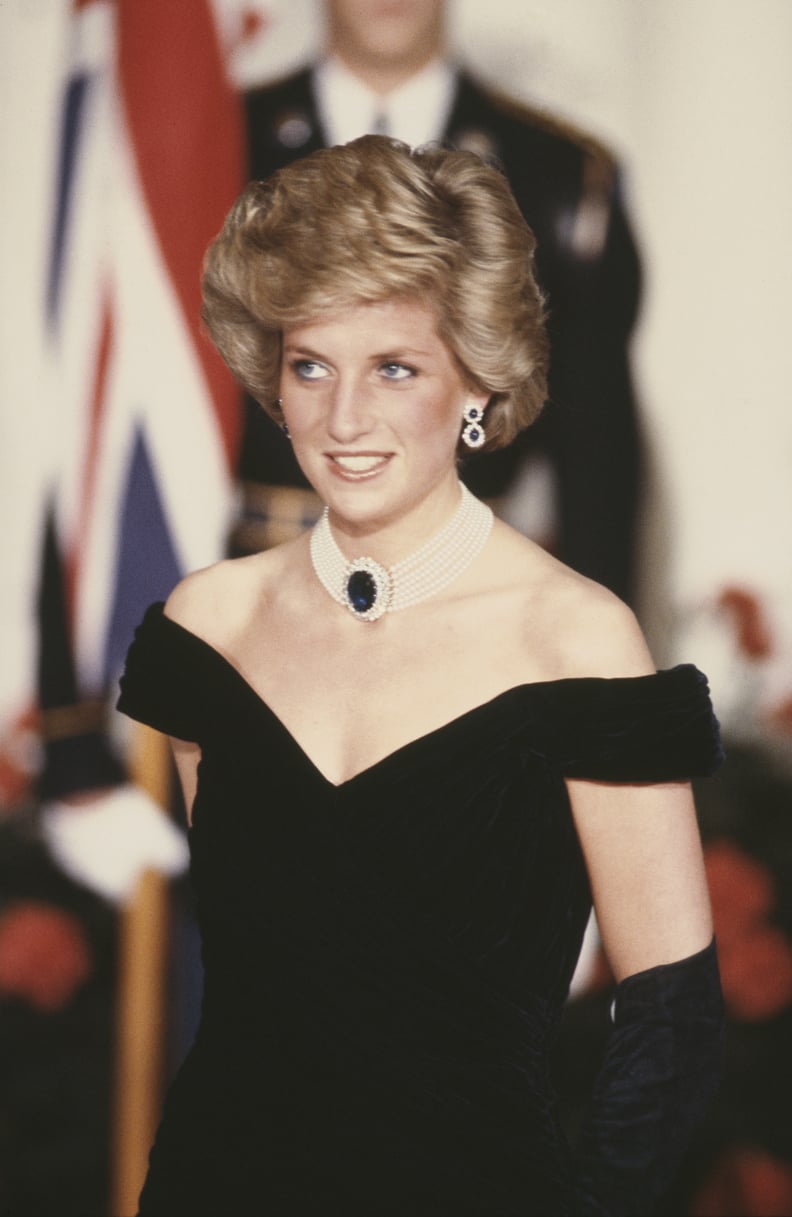 Princess Diana Wearing the Victor Edelstein Dress at the White House in 1985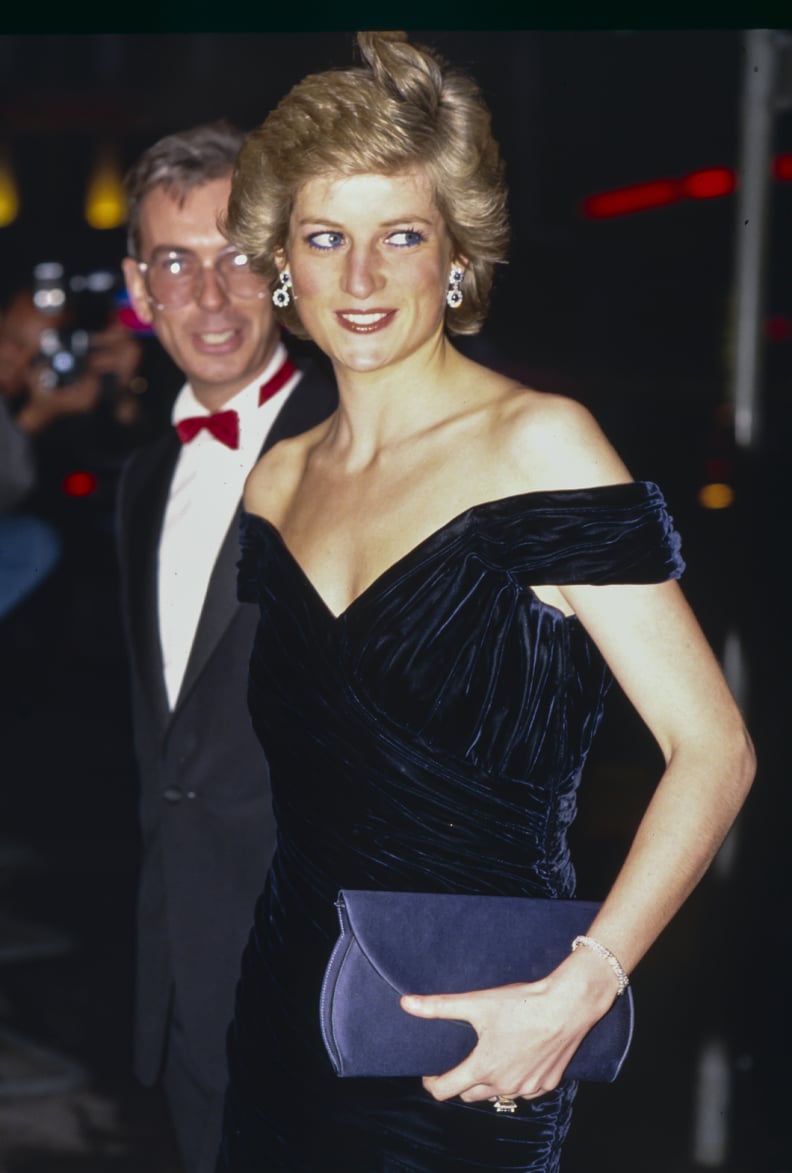 Princess Diana Wearing the Victor Edelstein Dress at the Wall Street Premiere in 1988