Princess Eugenie and Princess Beatrice Fought Over These Shoes, and the Reason Will Make You LOL
Members of the British royal family very rarely give interviews, but princesses Eugenie and Beatrice recently made an exception. When asked if they would agree to be part of the September 2018 issue of British Vogue, the sisters said yes — but then again, who wouldn't?
As Eugenie is getting ready to tie the knot with Jack Brooksbank and Beatrice is about to turn 30, they thought it would be the right time to share what it's like to be 20-something working women who also happen to be princesses. "It's hard to navigate situations like these because there is no precedent, there is no protocol," Beatrice explained. "We are the first: we are young women trying to build careers and have personal lives, and we're also princesses and doing all of this in the public eye."
Of course, the young royals have always been in the spotlight, but it's safe to say that people are more and more interested in their unusual, protocol-led life. Eugenie and Beatrice, however, seem to be just like everyone else, even occasionally feeling overwhelmed by the ever-growing and ever-changing world of social media. "It's so easy to recoil when you see a perfect image, but it's important that it's real. We're real," explained Eugenie, who officially joined Instagram in March.
But social media isn't the only thing that we all have in common with the princesses. While Eugenie and Beatrice are exceptionally close, the two did admit to the odd argument — and sisters everywhere will be able to relate to this fashion issue: "One of the biggest fights we ever had was about a pair of Converse trainers," Beatrice joked. "We have the same size feet and both of us had identical pairs. One pair got trashed and the other sister may have swapped them."
While we'll probably never know who was responsible for the "trashed" sneakers, read on to have a look at the pair that might have been the subject of the fight, as well as some of Beatrice and Eugenie's most fashionable sisterly moments.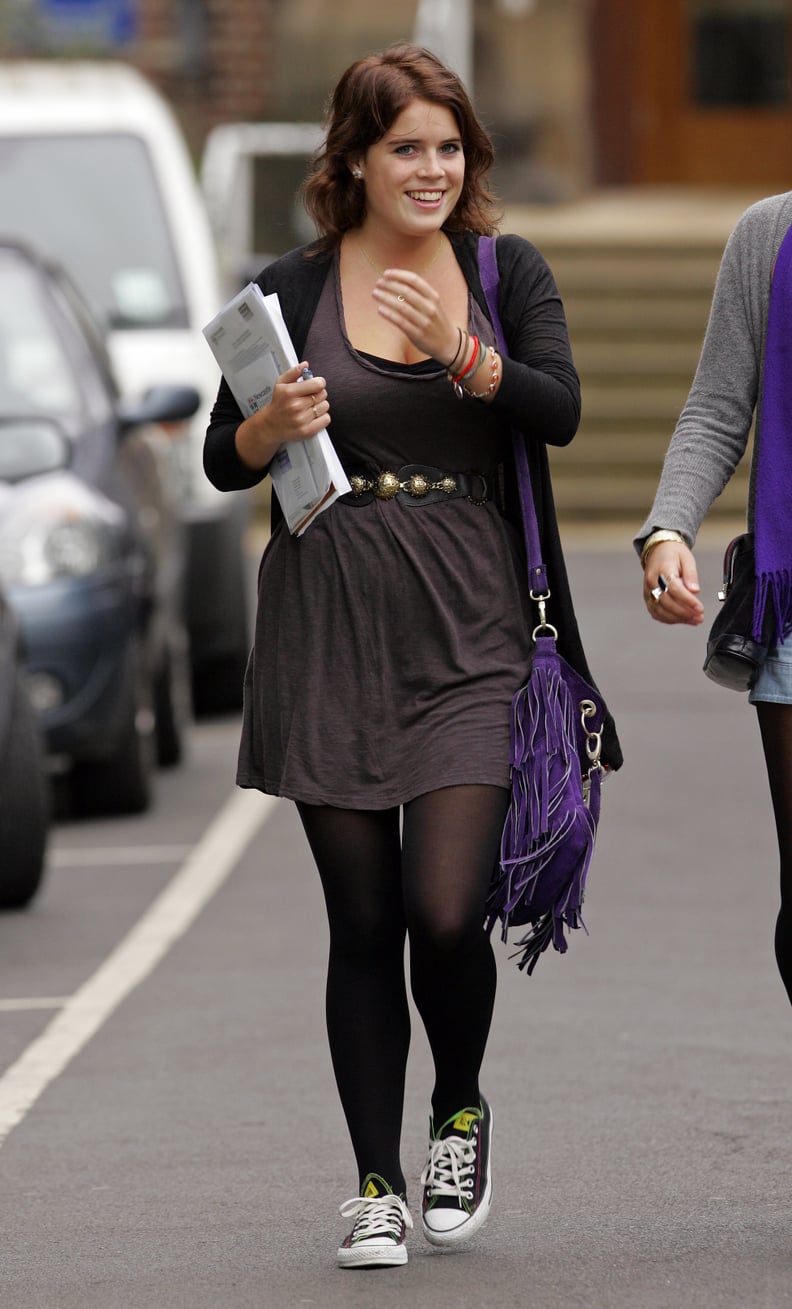 For her first day at Newcastle University in 2009 — where she studied English and history of art — Princess Eugenie wore a black dress with a belt, a long cardigan, and black tights. She finished her outfit with a purple fringed bag and black low-top Converse sneakers, which could have been the subject of their fight.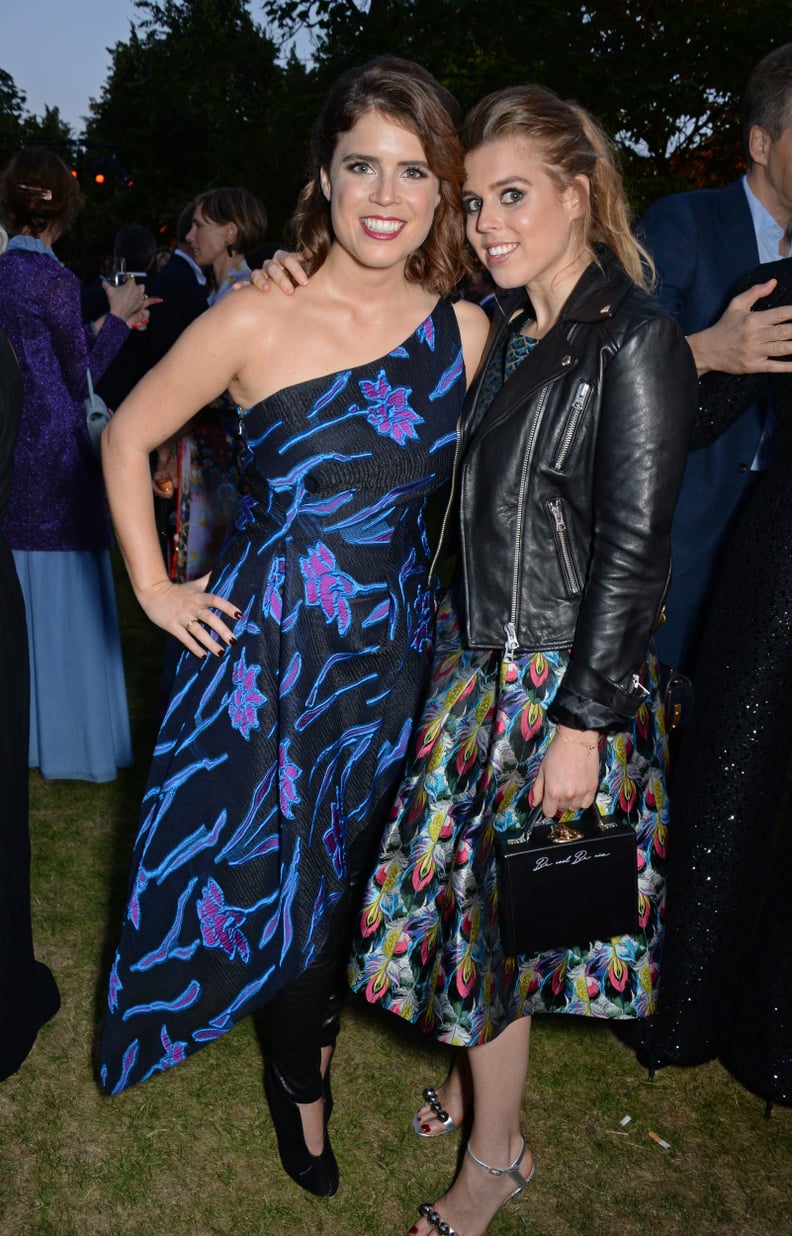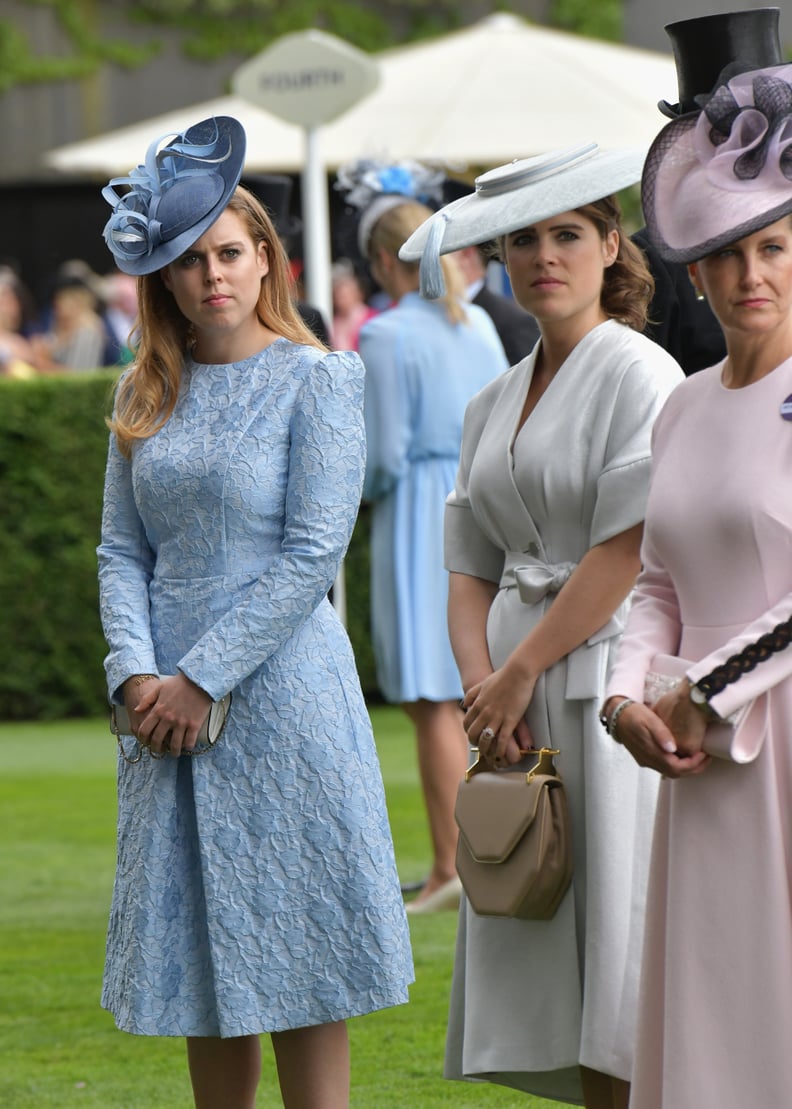 Earlier that day, they both attended Royal Ascot alongside other members of the royal family. For the occasion, Eugenie wore a sophisticated ivory wrap dress cinched at the waist with a bow. Beatrice kept things simple with a pastel blue dress designed by Claire Mischevani.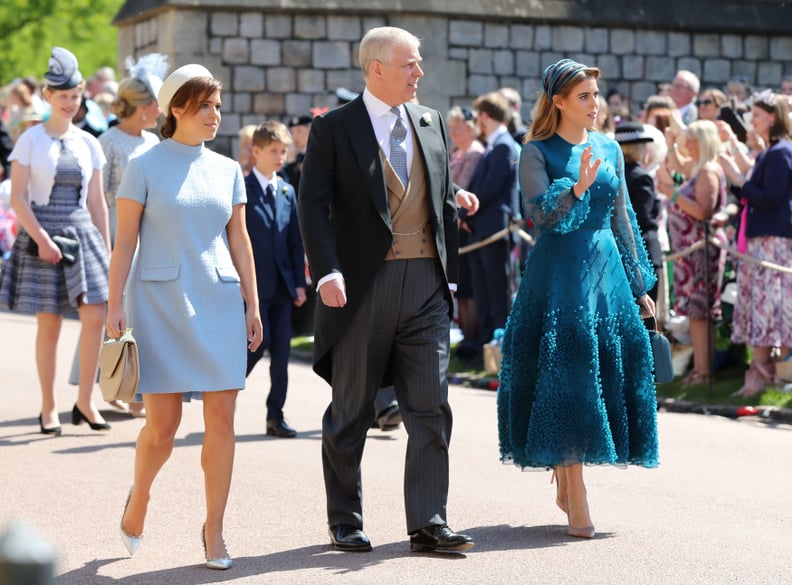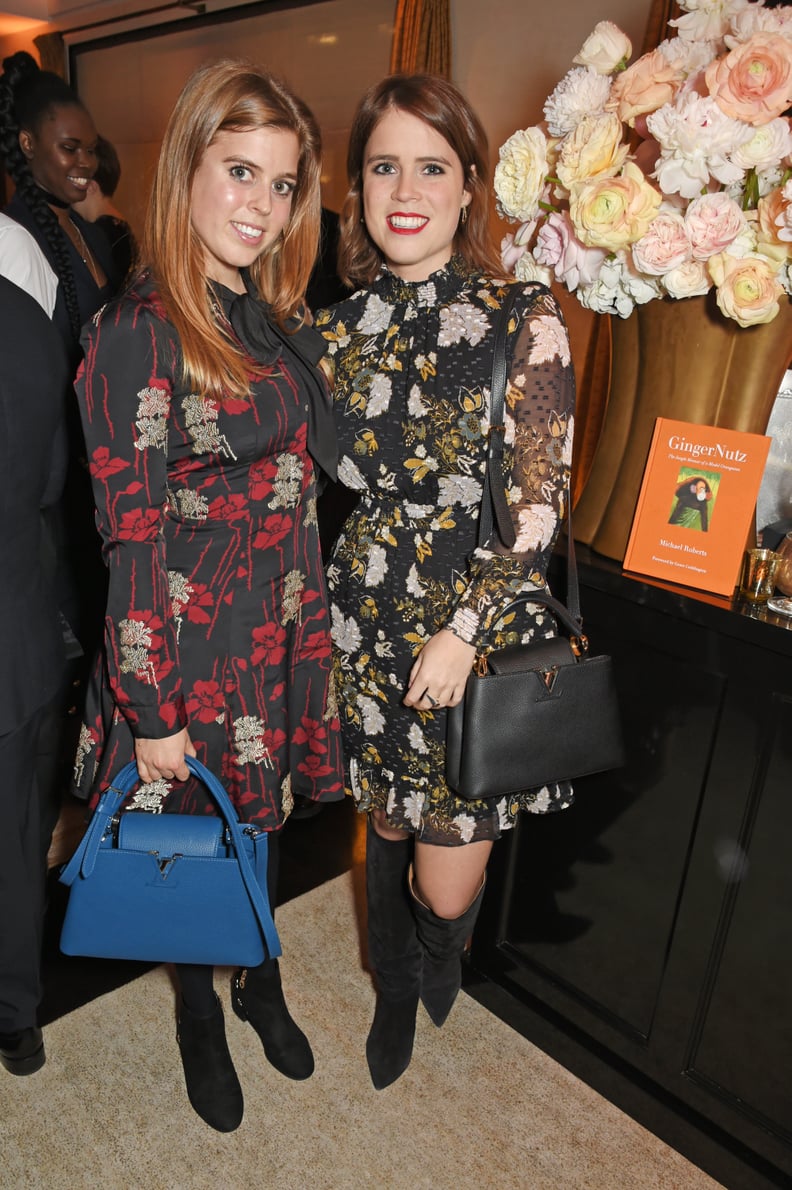 In November 2017, both Eugenie and Beatrice opted for floral dresses and accessorized with similar Louis Vuitton bags.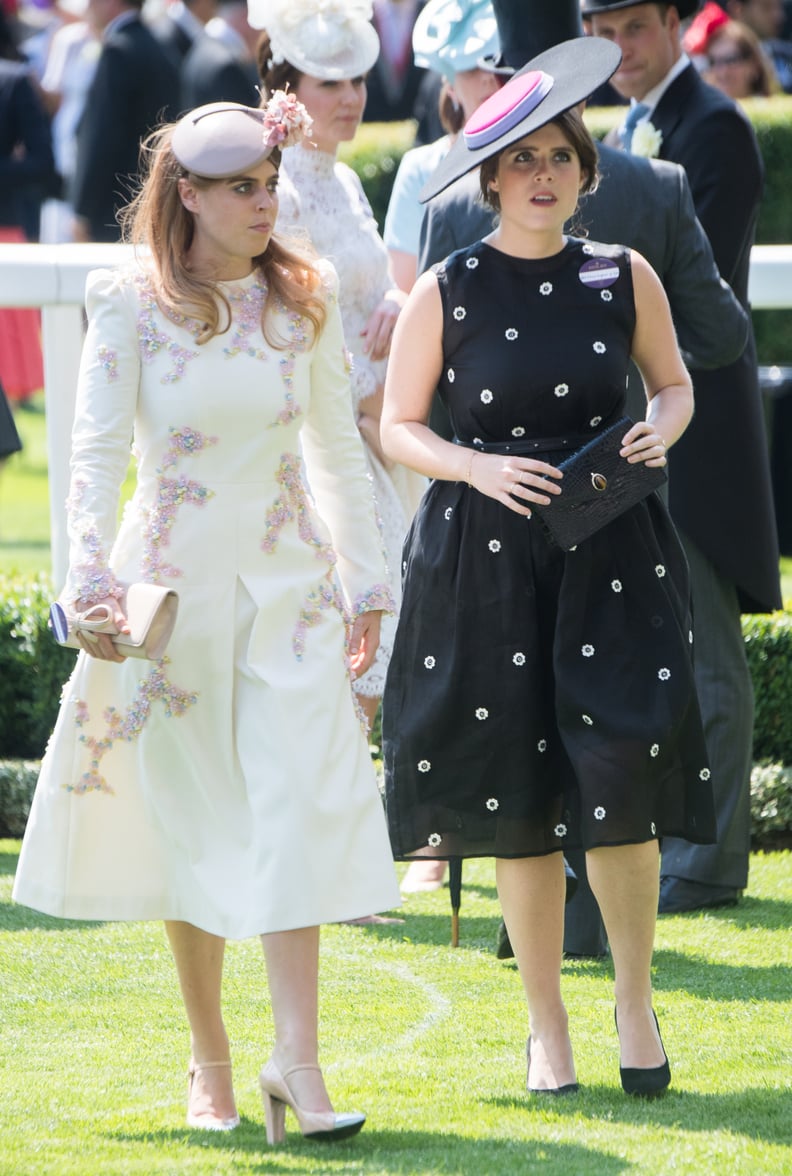 When she attended Royal Ascot in 2017, Beatrice chose a white dress embroidered with pink and blue beads. Beatrice opted for a black-and-white polka-dot dress.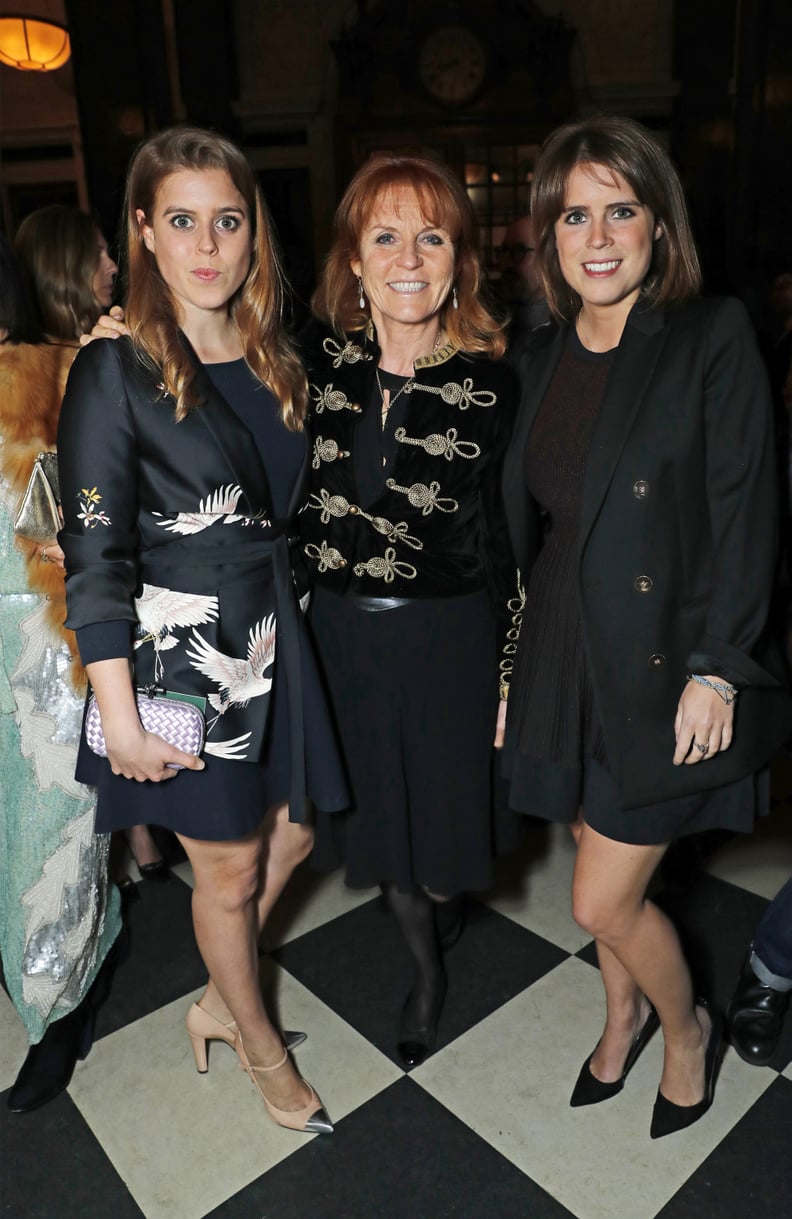 When Beatrice and Eugenie attended an event with their mom, Sarah Ferguson, in April 2017, they coordinated in short, black dresses.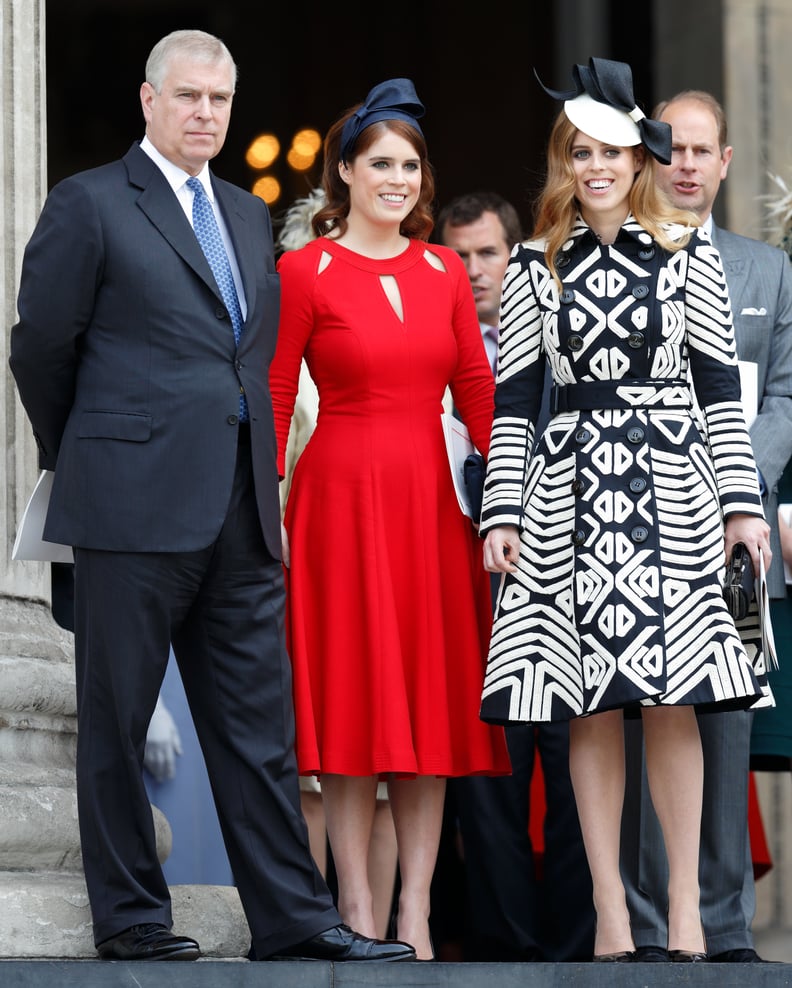 In June 2016, Beatrice and Eugenie joined the rest of the royal family to celebrate the queen's 90th birthday. For the special occasion, Eugenie stood out in a fiery red dress with cutouts, while Beatrice opted for a black-and-white Burberry coat dress.