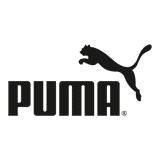 Teaming up with
PUMA
, we're celebrating women success stories and championing women trailblazers like the talented Quiana Parks.
When meeting someone new, Quiana Parks often introduces herself as Quiyoncé. As a strong, fierce, resilient, and determined woman, the nickname suits her. What's more, Quiana has music flowing through her veins and always has. But while the DJ and artist is currently living her lifelong creative dream, her journey to success hasn't come easy.
Facing both physical and emotional roadblocks with grace and strength, Quiana has proved to herself — and to everyone who knows her — that hard work, passion, and resilience are powerful tools when pursuing your goals and overcoming obstacles. She stands tall today as a 12-year cancer survivor, an inspiring trailblazer, a philanthropist, and, most importantly, a mover. As part of PUMA's SHE MOVES US campaign and platform, Quiana's mission is to motivate women to live fearlessly, embrace their true selves, and lift one another up.
"I believe women inspire each other every time we break a mold," Quiana told us. "That's where representation comes into play. When women aren't afraid to be themselves and do what they want, whether it's career-wise or otherwise, it invigorates other women to be true to themselves too. PUMA's SHE MOVES US campaign is extremely empowering. It makes me feel seen."
SHE MOVES US celebrates and inspires women who move together to achieve and connect — through music, values, and culture. From her artistic career to her street style, there's one thing Quiana never falters on — being unapologetically herself. As part of the next generation of music, read on to discover what inspires Quiana in her daily life.
Always Her Dream
For Quiana, becoming a creative wasn't necessarily a choice, it was simply her destiny — something she was born to do. "I came out of the womb as an artist," she said. "Doing that full-time was always my dream. Although I didn't know exactly what that would look like, I knew it was going to be great."
Bringing that dream to fruition not only took hard work, but also required Quiana to have a deep belief in herself that she was strong enough to get there. She began visualizing how she wanted her life to look. "Strategy is everything when it comes to going after your goals," she explained. "I would imagine how I liked waking up in the morning and went from there. I knew I wanted to wake up and see my art." Sure enough, she made that happen.
Starting as a visual artist and then creative directing, it wasn't until Quiana was 27 years old that she discovered the magic — and her love — of DJing, a revelation that took her by surprise. Quiana was at a particularly low point in her life when she went out with a DJ friend of hers who was doing an opening set for a club in New York City's Meatpacking District. That night ended up changing her life.
"I fell in love," Quiana said. "I saw the headlining DJ control the energy in the room and I wanted that for myself." With a DJ for a stepfather, Quiana had access to the proper equipment from the get-go. She asked her stepfather for guidance, watched YouTube videos, and put in the work. The rest, as Quiana said, is history.
Music in Her Veins
Today, Quiana captivates audiences with her effortless fusion of disco, pop, house, hip-hop, and R&B. "Music is essential to my life," she said. "It preserves me. It's also a part of my art form. DJing is my instrument to interpret my love for music." In addition, music serves as an inspiration for Quiana's style and vibe.
"Music lives in me," she said. "I hear music even when there's no music playing. If I'm feeling chill, I'll listen to jazz. If I'm feeling like I want to take over the world, I'll listen to hip-hop or rap. There's a song for every mood and look."
As a Black woman DJ, it's important for Quiana to pave the way for others like herself. After all, music is so very personal yet incredibly universal, and it's something that should be shared and celebrated. "I want to tell the future generation of women in music to always stay true to their ear and their craft," she said. "Always be yourself. It's important that your confidence should equal your talent. People, even those you love and who love you back, can make you feel small. It's your job to know exactly who you are and protect that."
Fashion Imitating Art
Just as Quiana selects a playlist according to her mood or the kind of energy she's looking to channel, the same goes for her fashion choices. Typically, the artist gravitates toward simple pieces with unique details, comfort being her top priority. "I love my comfort first and foremost," she said. "But I also love looking fly. I think it's important to embrace both comfort and style and find quality pieces that really speak to you."
For Quiana, PUMA's Mayze sneaker does just that. "Since I was a kid, a fresh pair of white kicks has always been a must have," she said. "These sneakers say 'power' and they make me feel fierce, like nothing can stop me."
Whether she's DJing, painting, or getting dressed in the morning, Quiana knows the power of self-expression. And to her, it's all an art form. "The art world is so important to me because it's a major part of my self-preservation," she said. "It's why I am Quiana Parks, the artist, the DJ, and whatever else I decide to be. Art gave me my second wind."
Empowering the Next Generation
The same way the women in her life have helped her evolve and overcome, Quiana wants to pay it forward by helping other women realize their full potential, which is part of the reason the SHE MOVES US campaign is so important to her. She believes the best way to empower women is by lifting each other up. "Women empowerment to me means the unified strength, joy, and sacrifice of women from all walks of life," she said. "The success of other women will inspire the next generation of women to push through their obstacles."
One of Quiana's most important pieces of advice? Do what you love. "Find a hobby that you enjoy," she said. "When you're doing something you love, your overall mood improves. I think our joy has a lot to do with our strength to continue on. Hobbies encourage us to always explore, and magic always happens after that."
If there's anyone who knows about that, it's Quiana. After all, her life is full of creative magic. But don't be fooled, she didn't get here by accident. "My art, my loved ones, and my culture make me me," she explained. "I'm proud because I worked really hard to get here. I'm at a point in my life where I'm extremely honest with myself, which may seem simple, but it wasn't an easy road. I'm proud that I pushed and continue to push myself."
Just Keep Pushing
While Quiana's journey as a creative has been incredible overall, she'll be the first to tell you that it's had its ups and downs. "I've been dealing with discrimination in every area of my life since I was a kid," she said. "But I keep pushing because I know who I am."
In addition to discrimination, at age 19, Quiana faced one of the greatest challenges of her life when she was diagnosed with blood cancer. She's also faced depression and still does from time to time. But no matter what card she's dealt, Quiana never fails to push through, which in itself gives her strength.
"I have days where I wake up and feel like my entire life is meaningless," she said. "Those days are the darkest, but I'm learning to navigate them. When I need a boost, I look through old photos and videos of myself and reminisce. Not only am I inspired by my resilience, but it also fuels me to create new memories that I can look back on proudly."
Surrounded by Queens
Part of what keeps Quiana going, in good times and in bad, are her loved ones. "I have an amazing support system that holds me up when I'm tired of fighting," she said. "They're people who love me and who are honest with me. They taught me that I can continue to get up when times are hard."
The women in her life are especially inspiring. "A queen needs to be surrounded by queens," Quiana said. "My mom, sister, and best friend have been my rocks. No matter how low or how embarrassed I am, they're there. Most of the time they know when something is wrong before I can even admit it to myself."
Quiana's grandmother is also a very special person in her life. And it was her grandmother who gave her the most memorable advice she's ever received. "She simply said, 'Be you,'" Quianna explained. "To me that means not living my life for others and not making myself smaller to make others comfortable. I understand, accept, love, and lean into all of me."
Shop PUMA's Mayze Sneaker:
Photographer: Matthew Zach; Art Director: Meg Konigsburg; Hairstylist: Aki Yamaguchi; Makeup Artist: Ashley Schultz; Wardrobe Stylist: Alexis Badiyi; Producer: Cassie Doyle