Polo Ralph Lauren's New Collection Pays Tribute to Spelman and Morehouse Colleges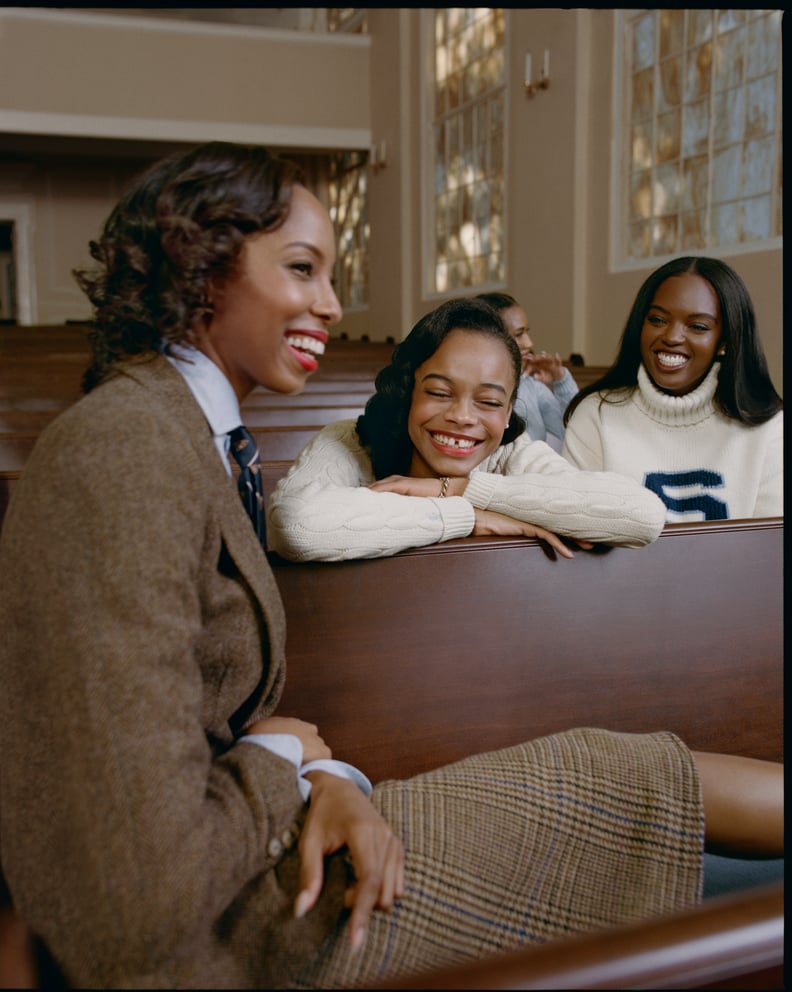 Nadine Ijewere/Polo Ralph Lauren
Nadine Ijewere/Polo Ralph Lauren
As POPSUGAR editors, we independently select and write about stuff we love and think you'll like too. If you buy a product we have recommended, we may receive affiliate commission, which in turn supports our work.
Polo Ralph Lauren is setting out to diversify its storytelling. In a first-of-its-kind partnership with two historically Black colleges, Morehouse and Spelman, the brand is announcing a limited-edited collection inspired by both institutions, as well as a donation to an HBCU (historically Black colleges and universities) scholarship fund.
Taking its cue from 1920s- and 1950s-style campus wear at both HBCUs, the capsule includes white dresses like those worn during the induction ceremony at Spelman and maroon blazers to mirror the first-day-of-class uniform at Morehouse. The campaign, photographed by Nadine Ijewere, features faculty staff, students, and alumni, paying homage to each college's impactful contributions to American style. The historic collection marks Ralph Lauren's first-ever creative collaboration with a collegiate institution.
"Our portrait of American style, and our vision of the American dream, would be incomplete without Black experiences like this."
When The Business of Fashion shared the news on Instagram, it was met with some level of skepticism. One comment read, "I really feel such a chasm here. Why are black designers / fashion houses not designing this? Why should a white man benefit from this legacy?" Another user wrote, "Hoping some proceeds of the collection go back to funding HBCUs."
While symbolic gestures are par for the course in the fashion industry, Polo Ralph Lauren is taking its commitment further with a $2 million donation supporting scholarships for students at Morehouse, Spelman, and 10 additional HBCUs through the United Negro College Fund. The collaboration was conceptualized and designed by Morehouse and Spelman alumni who work at Ralph Lauren.
Ralph Lauren the designer does acknowledge, however, that his portrayal of the American dream hasn't always centered Black stories. When the brand was founded in 1967, it mostly cast white models to promote its preppy, academia-inspired designs.
"When I was approached with the idea of a collection inspired by the heritage and the traditions of the timeless dressing of historically Black colleges and universities, it became clear that part of our design sensibility has been missing," Lauren says in an accompanying film, "A Portrait of the American Dream."
"Our portrait of American style and our vision of the American dream would be incomplete without Black experiences like this," he adds. With this collaboration, Lauren hopes to "extend the authenticity of our brand heritage, writing untold chapters in our storytelling."
Be sure to check back here to shop the collection, which will be available in an exclusive presale for students, faculty, and alumni on March 28, before opening up to the public on March 29.