Dress for Any Decade With These Stylish Throwbacks
As POPSUGAR editors, we independently select and write about stuff we love and think you'll like too. If you buy a product we have recommended, we may receive affiliate commission, which in turn supports our work.
While some people love to look ahead in the fashion industry, there's also good reason to look back. There are so many dazzling styles from the past, whether it's a crop top and a miniskirt paired with a choker from the '90s or a billowy bell-sleeved dress from the '70s. And don't even get us started on the '60s: full of color, prints, bell-bottoms, and peace signs.
Whether you're dressing up for a costume party or just want to relive your favorite decade, we have a slew of pieces below that'll get you there. Consider this story a sartorial time machine — step in and get shopping.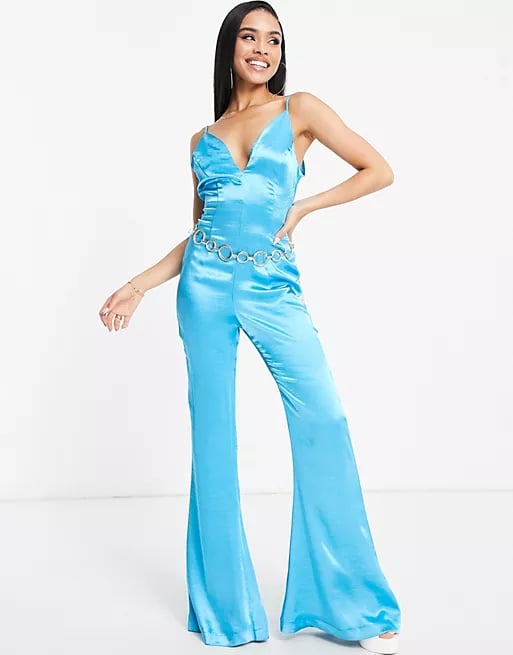 '60s Style
This satin jumpsuit ($86) simply screams '60s with its wide bell-bottoms and chain-link belt. Complete the look with a pair of giant silver hoops and some patent leather platform sandals and you'll be ready for a night at the discotheque.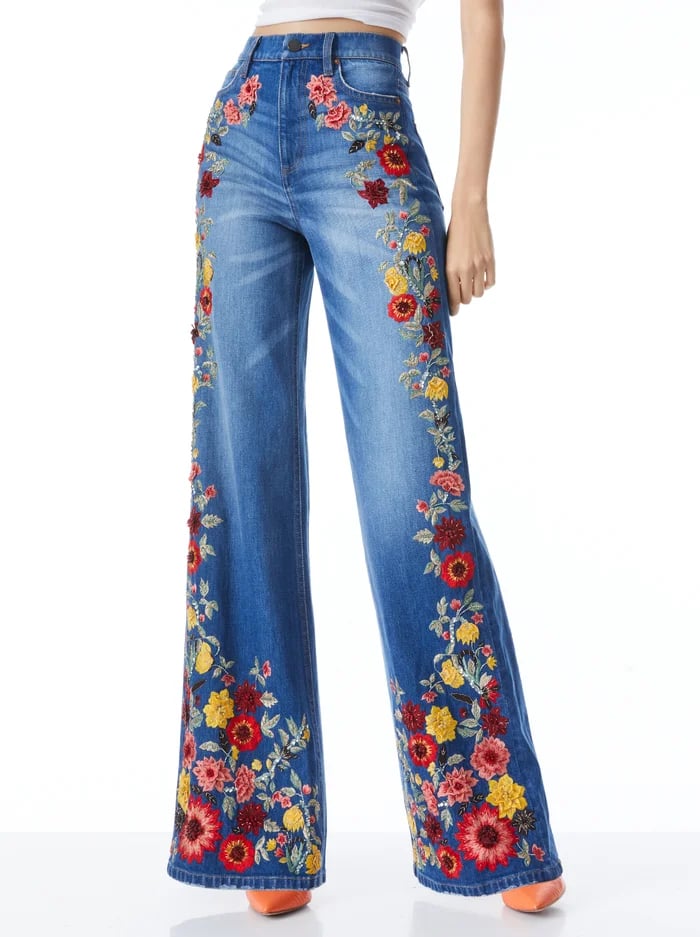 '60s Style
Satisfy your inner flower child with these colorful jeans ($417) that are embroidered with scores of pink, red, orange, and yellow blooms. The high-rise waist and bell-bottom style is ultra flattering. Made from super-soft cotton and just a touch of elastane, they've got just enough give to keep you comfortable, whether you're running errands or attending a Studio 54-inspired party.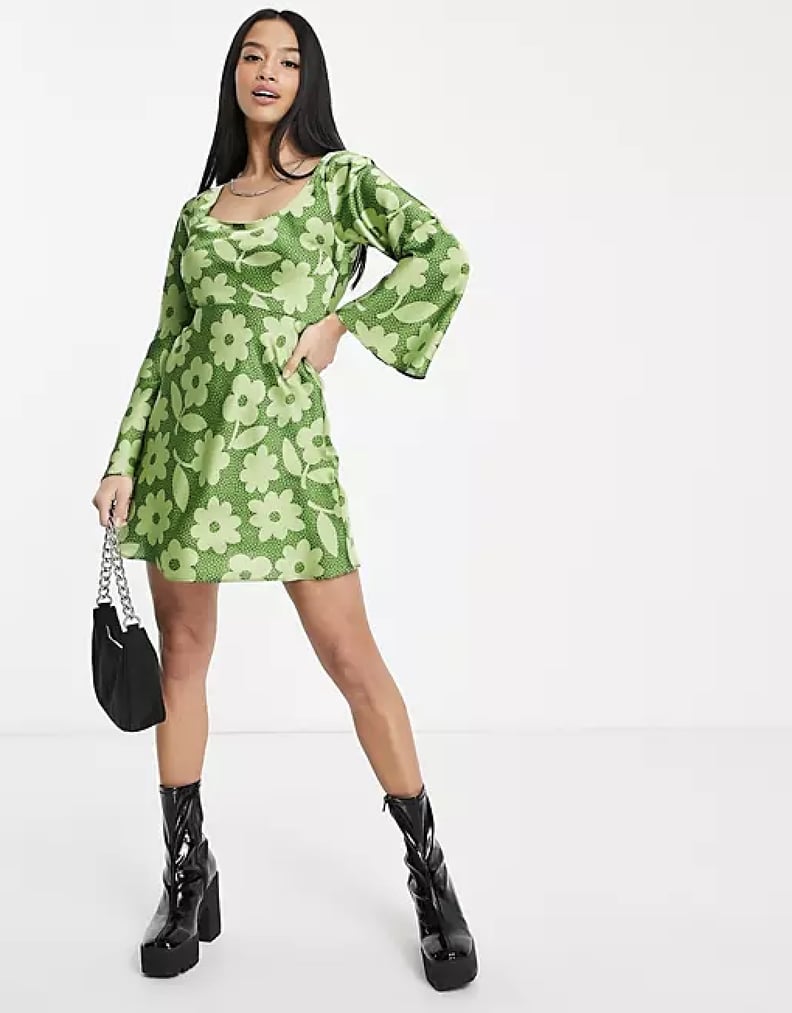 '70s Style
Groove your way through the '70s with this silky dress ($50) that features a cheeky daisy pattern and billowy bell sleeves. Pair it with a few layered chain necklaces and some knee-high boots, and you'll look effortlessly cool for whatever you have planned.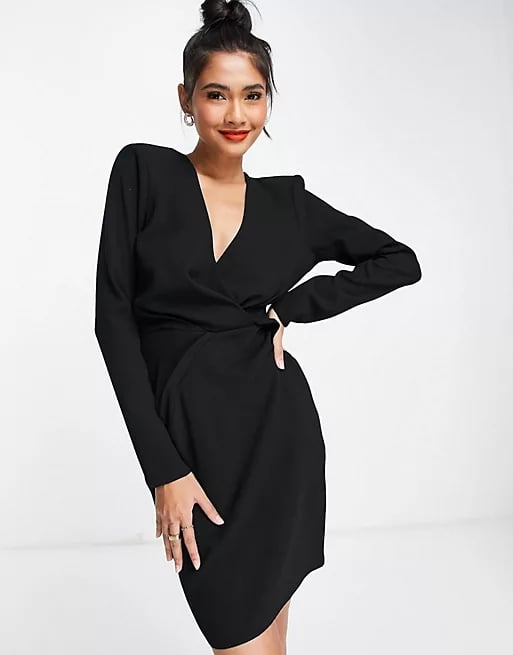 '80s Style
Plant your pumps firmly in the '80s with this Working Girl-worthy dress ($52). Pop it on, and you'll wonder why you don't always wear shoulder pads. We could easily see it working for you at the office or on a night out. It would even be perfect for your upcoming holiday parties paired with some sparkling drop earrings and a pair of heels.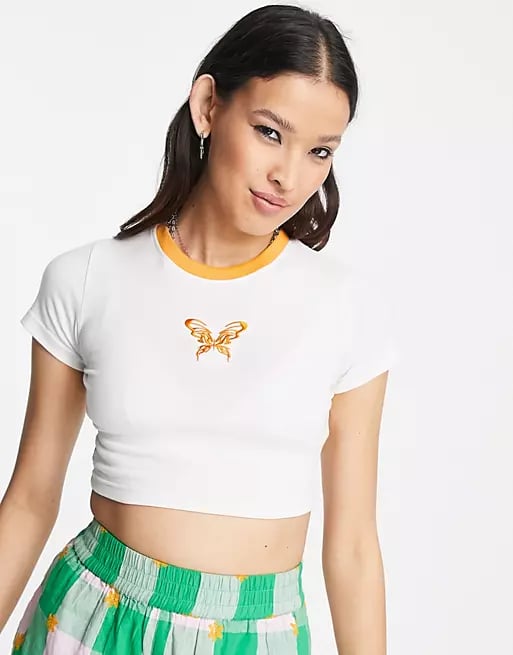 '90s Style
Let's make our way into the '90s, shall we? This midriff-bearing baby tee ($23) is an essential if you want to live your Spice Girl dreams. Wear it with a miniskirt, some wide-legged jeans, or anything low cut will do. Put on a pair of platforms and you'll be ready for your "Wannabe" moment.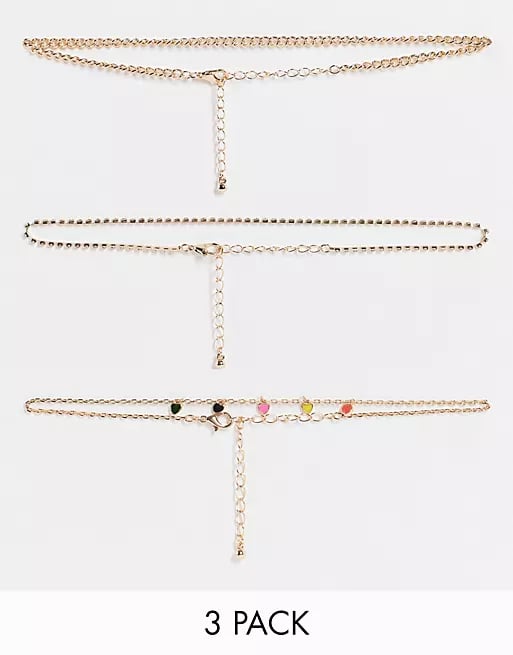 '90s Style
One '90s trend that's back with force is the choker. Even today, everyone is layering them up, pairing them with minidresses, a casual jeans and a tee, and more. This set of three ($24) will get you started. We particularly love the colorful crystalline one for a little extra sparkle.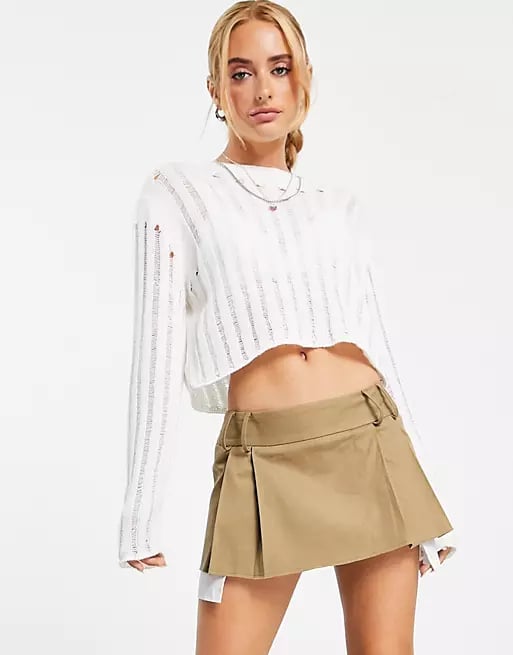 '90s Style
It's not hard to find micro miniskirts these days, since the flirty '90s trend has come full circle. You'll see everyone from celebrities to models sporting these sweet little skirts, just like the one pictured here ($40). With a low rise and pressed pleats, it'll pair perfectly with some chunky flatforms and a midriff-bearing sweater. And those chokers from above!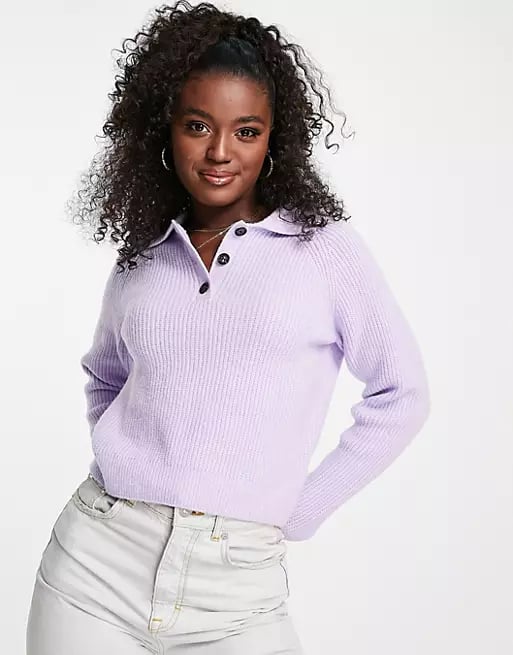 2000s Style
As we make our way into the 2000s, we start getting preppier. Lots of polos and even more popped collars. This lavender knit sweater ($39) is no exception. Layer it with another collared shirt for a double dose of prep, or toss it over your shoulders on a fall day when there's a little chill in the air.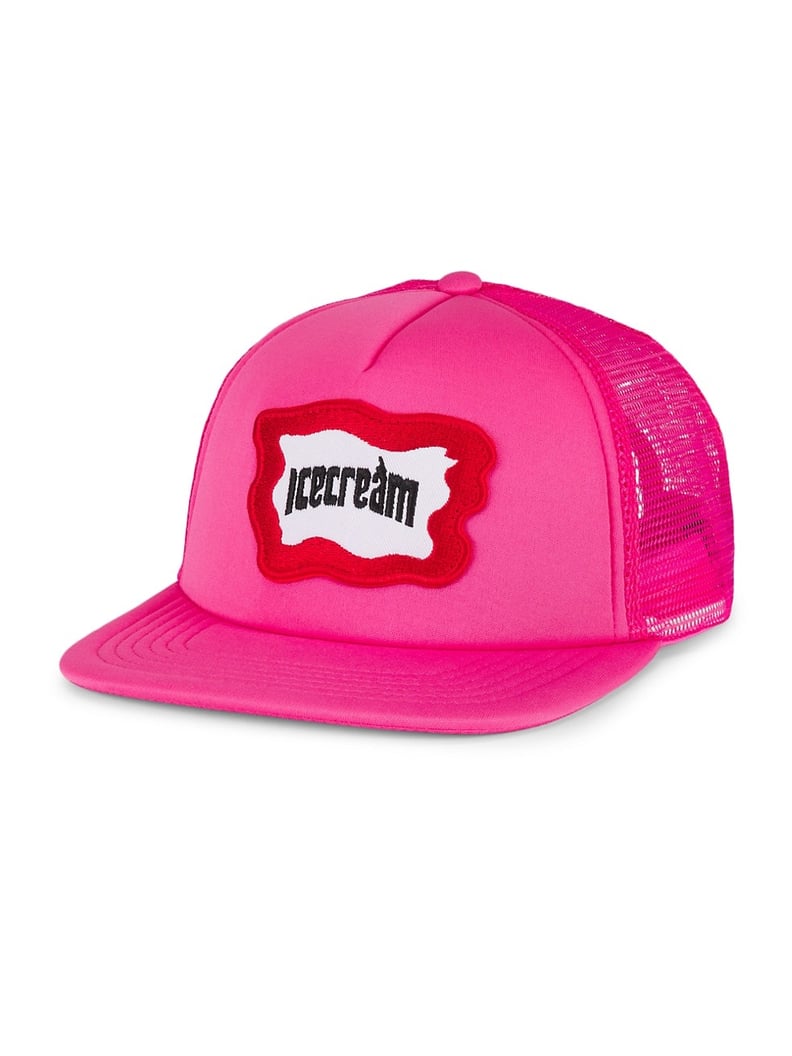 2000s Style
It's hard to talk about 2000s dressing without addressing the trucker hat. Whether or not you splurge for Von Dutch, the trucker hat is essential to the 2000s grunge look. We love this hot pink version ($60) for days when you're out and about. Keep things casual with a pair of relaxed jeans and a tee, and you'll be ready for your Punk'd audition.
2000s Style
Finally, we have the Juicy Couture jumpsuit ($119), the original posh athleisure look. The velour hoodie and matching pants are as comfortable as you remember, perfect for a travel day or a weekend full of errands. It's also ideal for lounging at home, perhaps for an early-aughts movie marathon.