Every editorial product is independently selected by our editors. If you buy something through our links, we may earn commission.
In the latest "Taylor Swift makes references with her clothes" news, the star is getting fans all riled up over a sweater. In 2014, Taylor slipped into a red 525 America v-back jumper, but she wore it backward. The singer was photographed in the look since she had front-row seats to a New York Knicks game and was parked up next to famous people like Justin Verlander, Kate Upton, Amanda Seyfried, and Justin Long.
Taylor's fans, who live to ID her looks, were quick to point out that Taylor twisted the top, and many hilarious tweets ensued. Since Swifties will always remember this particular wardrobe malfunction, Taylor brought attention back to the fashion moment with her Reputation merchandise. The "Rep" cutout design will be available at pop-up shops soon and, judging from Taylor's popularity, one of the first items to sell out. Read on for a look, then shop similar silhouettes you can achieve the look with.
A Tumblr Fan Drew Attention to the Style Move
Many People Tweeted About It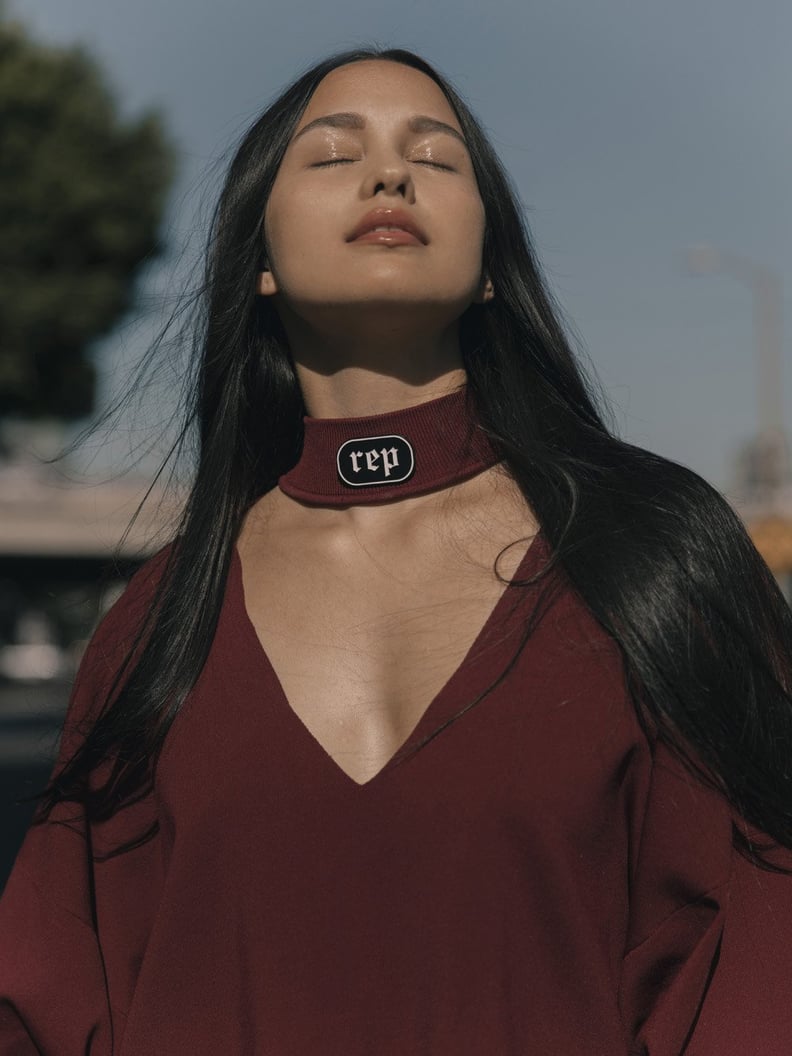 Now, Taylor's Brought Back the Look With Her New Merchandise
Swifties Are Very Excited About the Whole Situation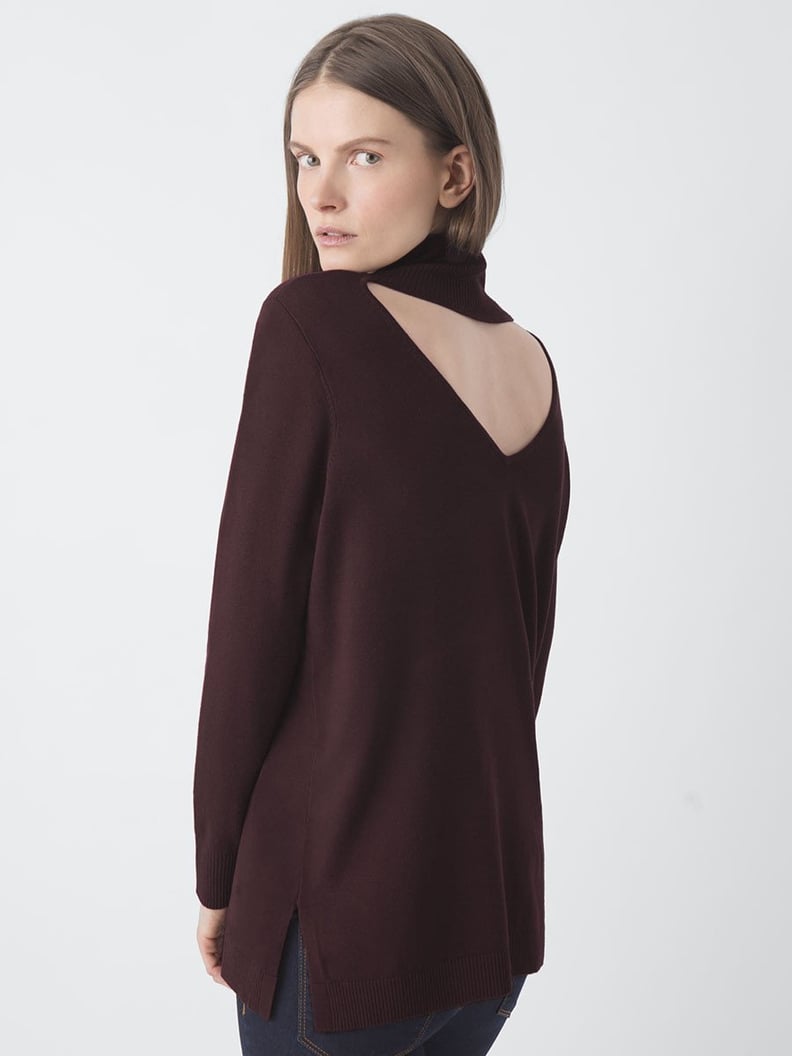 You Can Shop the Original 525 America Sweater Now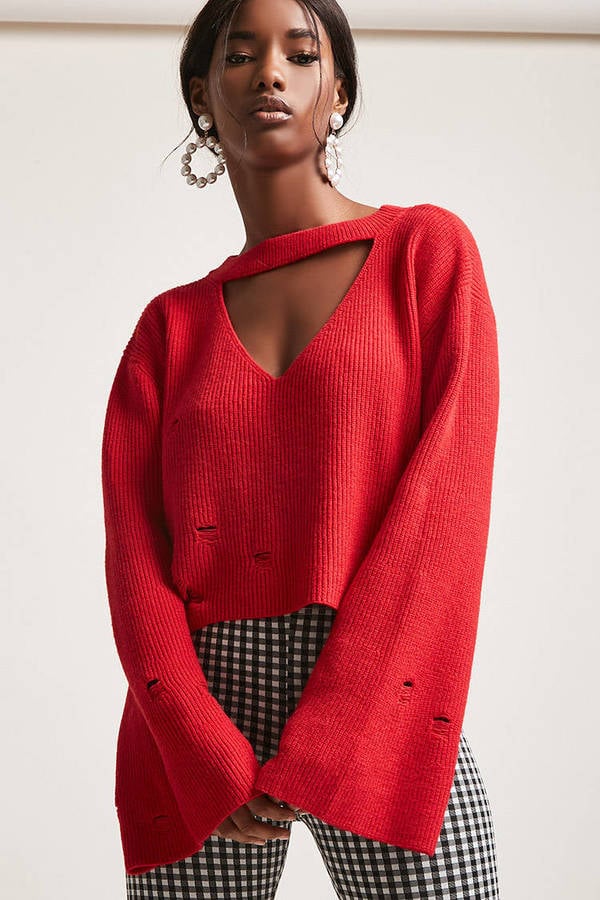 Shop Similar Styles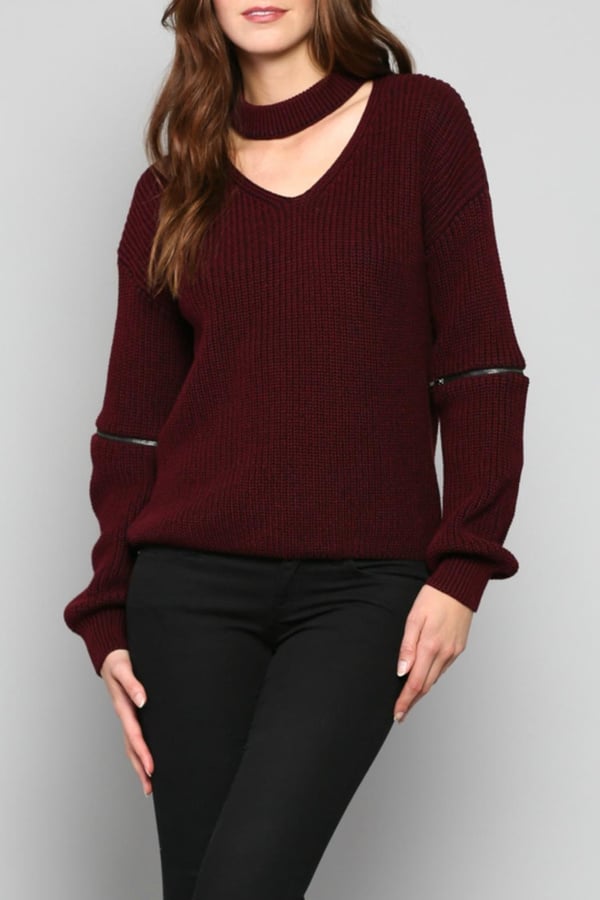 Fate Choker Zipper Top Sweater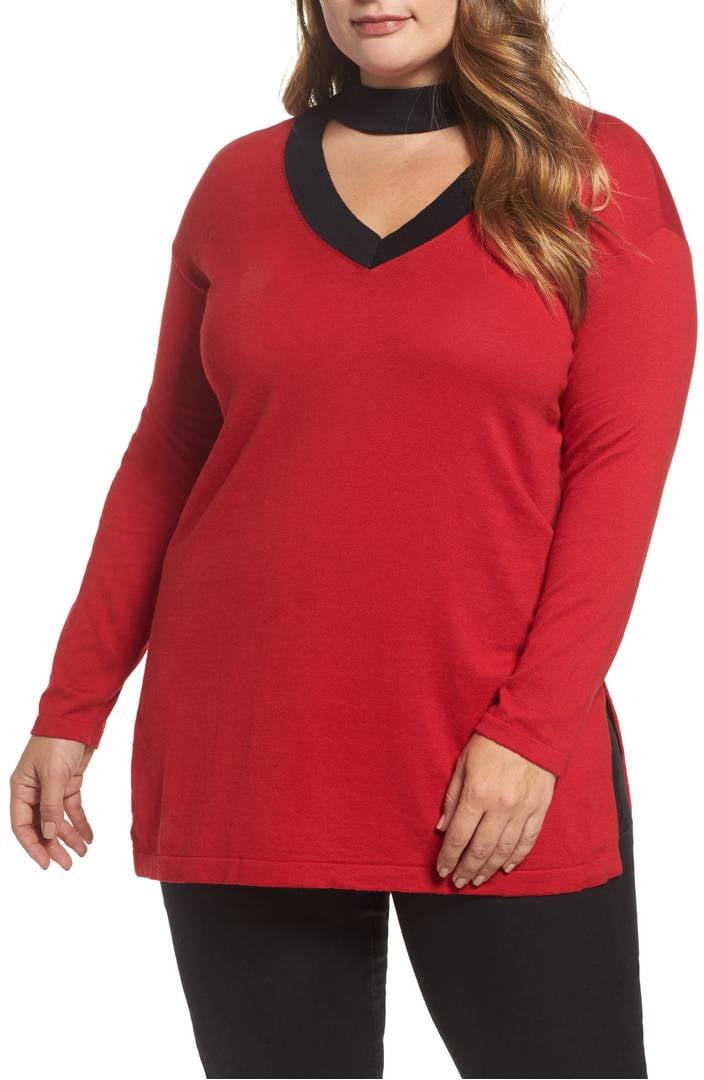 Vince Camuto Choker Neck Sweater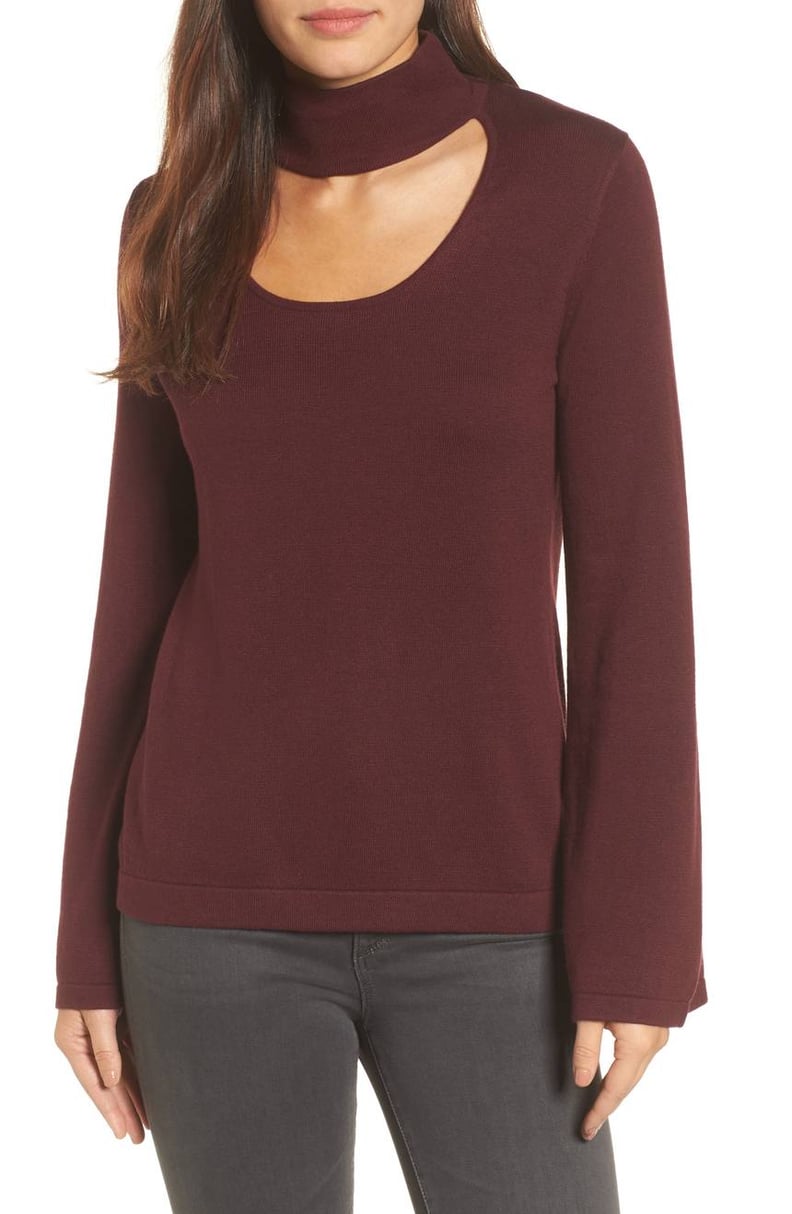 Vince Camuto Bell Sleeve Choker Neck Sweater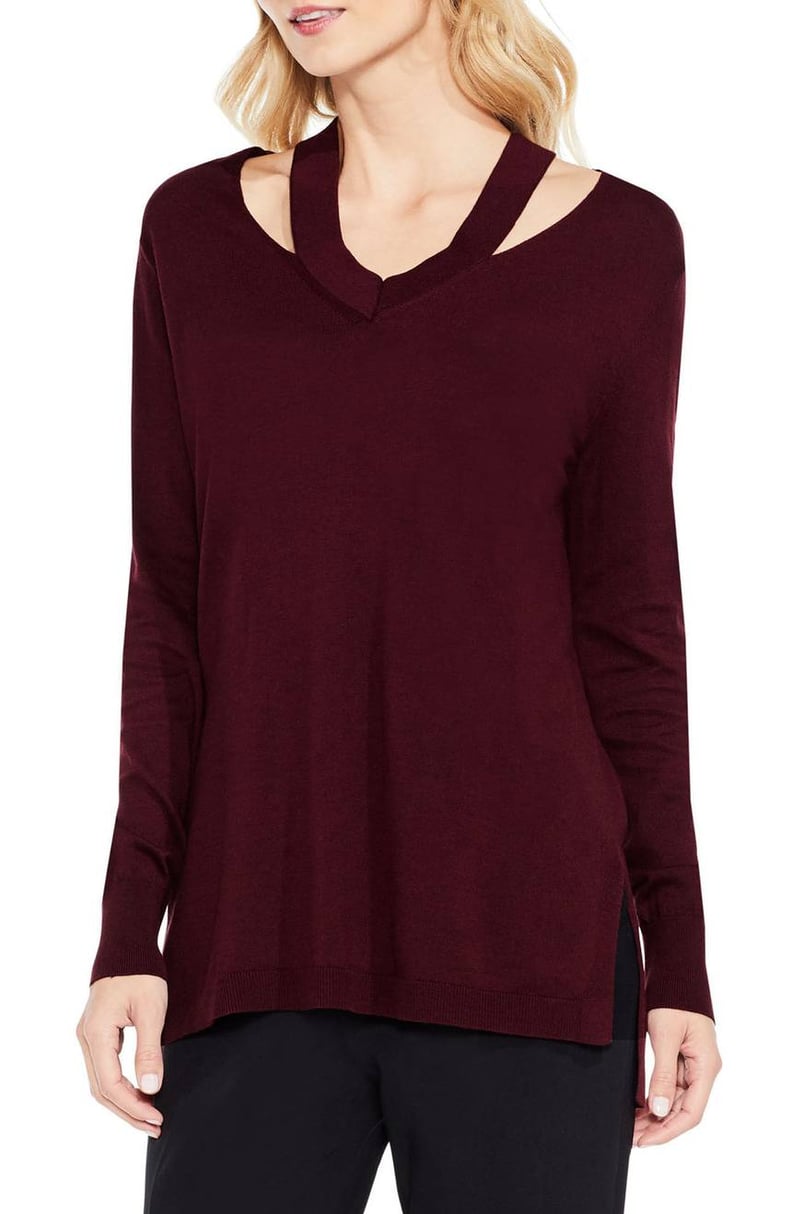 Vince Camuto Cutout Neck Sweater