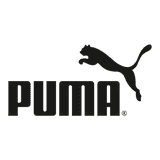 Teaming up with
PUMA
, we're celebrating strong, successful women who aren't afraid of breaking barriers.
Veronica Bonilla isn't your average fashion blogger. Between creating content, working as a stylist, and owning her own business, the 27-year-old is a vibrant force in the industry. But don't be fooled, just because Veronica can be labeled as a fashion influencer doesn't mean that's all she is — far from it. The Afro Latina entrepreneur is also an outspoken activist, a change-maker, a trailblazer, and, above all, a mover.
"I'm proud of who I am because of how far I've come," she told us. "Not enough female success stories are being told. We live in such a male-dominated country that it's sad how little you hear about women's achievements — specifically from Black and Latina women." Being part of PUMA's SHE MOVES US campaign and platform allows Veronica to actively share her story and wisdom with other women, encouraging them to go after their dreams too.
SHE MOVES US celebrates and inspires women who move together to achieve and connect — through music, values, and culture. "Getting the chance to read success stories from women is incredible," Veronica said. "PUMA has created a space for us to inspire and share advice with each other on how to be successful, which is so important. We need forums like this so that we can inspire the next generation of women to keep knocking down doors and building empires of their own."
Whether it's through the lens of street style, music, or philanthropy, Veronica uses her creativity and her voice to speak up, speak out, and lift women up. Read on to discover where Veronica's inspiration comes from and how she's making a difference.
A Leap of Faith
It was a friend who first suggested to Veronica that she should start blogging. Veronica was a first-year college student at the time and living on a tight budget while still managing to look trendy and put-together. "I had no direction whatsoever but I decided to go for it," she said. "My goal was to make somewhat of a difference in the fashion world for women who looked like me and who had the same budget."
Her passion project turned into Brooklyn Petite, a fashion blog where Veronica shared her street style, musings, and love for music. Her platform — including her blog — has since evolved into so much more, with Brooklyn Petite now being an online vintage clothing store promoting inclusivity. But Veronica will be the first to tell you that her humble beginnings are what initially pushed her forward, motivating her even when her goals seemed out of reach.
"It was 100 percent scary stepping out of my comfort zone and I had a lot of self-doubt," she said. "Who was really going to listen to me or even find me interesting? But I know how much self-hate can eat you inside mentally and cause so much damage to your psyche. If I had felt that way, I can only imagine how many other women do too, which is what motivated me to keep going and be a voice for positive change."
But even though Veronica may seem to finally have it all figured out, she wants to make one thing clear — life is always filled with highs and lows, and being honest with yourself and others is one of the most powerful things you can be. She continuously shares her authentic self with her audience, reminding them that nothing is ever as perfect as it may seem.
"Anytime I level up in my career or try something new, it's always a constant battle of questioning myself," she said. "Every day I battle with self-sabotage and imposter syndrome, but I tell myself to stop questioning my journey. I'm right where I need to be and that's enough."
Fusing Culture and Fashion
When it comes to her style, Veronica is all about comfort. That's why sneakers are her go-to shoe of choice. Growing up in New York City, she's always needed shoes that can keep up with her lifestyle, and PUMA's Mayze sneakers do just that.
"I love the flatform platform," Veronica said. "They give me height, which I love, and they're comfortable to walk these NYC streets in. I see myself wearing these with a nice linen suit, a short puff-sleeve dress, or a long dress." And while Veronica is a fan of PUMA's overall aesthetic and vibe, she loves the iconic brand for more than just its clothing.
"I love how hard PUMA goes for women," she said. "The way the brand shows out and supports women is beautiful. Every campaign and every collection just gives me that boost of empowerment that I didn't know I needed. The comfort of the clothes is a plus, and the way PUMA plays with colors is dope. As a result, the clothing challenges me to think outside my comfort zone."
There's no question Veronica enjoys making a statement with her clothing choices, and she wants other women to feel emboldened to do the same. Most importantly, she doesn't view fashion as one-dimensional, but rather as a multifaceted form of self-expression with a deep and powerful history that's critical to acknowledge.
"It's important that women, Black women specifically, be represented in these spheres, because Black women have been the backbone of a lot of the trends we see today — from hoop earrings to braids to streetwear," she explained. "All of the things we were called 'ghetto' for are now acceptable. We should be the ones telling the story, because we built it; we made it our thing before mainstream media took it and ran with it."
Moved by Music
Although Veronica's career primarily focuses on fashion and beauty, a major passion of hers is music. Music inspires her work and art in so many ways — including her signature street style. "Growing up, all of my cousins were listening to hip-hop, my mom was listening to '80s freestyle music, and my grandmother was listening to salsa," Veronica explained. "Hip-hop played such a big part of my style and its development — it's what got me interested in streetwear in the first place. I had to have the latest kicks with the sweatsuits to match because that's what my favorite artists were wearing."
But it's more than just an aesthetic. Music also serves as the backdrop for every mood and task. "Music is what sets my day," she said. "However I'm feeling, I need a playlist to match. So on days I need to be productive, I'll play some lo-fi beats or jazz to keep myself focused. If it's a busy shoot day, I'm listening to hip-hop or reggaeton to get myself moving and energized. I can't focus without music."
Music also gives Veronica a voice, allowing her to communicate with the world around her. As a result, she not only feels inspired, but is also able to tap into her creativity. "Music is very important to me," she said. "Growing up, I wasn't allowed to talk back or express how I felt, so music was my gateway to self-expression. If I can't put the words together to say how I really feel, I'll pick a song that resonates with how I'm feeling. It was my way of communicating back then and still is to this day. Music moves me in ways I honestly cannot even explain."
The Hustle
If anyone knows how to put in the work, it's Veronica. She's worked hard for everything she has and it wasn't an easy journey to the top. "I faced a bunch of discrimination and I felt like an outsider," she said of her first two years at a New York City fashion school. "I remember a professor telling me that I'd have a difficult time in the fashion world because of my hair. It hurt me because I had already had that thought. I'm an Afro Latina trying to make it in fashion and I'm no size zero. Hearing her say that made me leave that school and transfer to where people who look like me were also trying to make their way in the fashion world. It was the best decision I've ever made."
After growing up with struggles, facing discrimination, and being confronted with setback after setback, today Veronica is proud of her impressive success and the sacrifices she made to get where she is. "My hustle is what makes me me; how much I'm willing to sacrifice to take things to the next level," she said. "I always knew I didn't want to work for someone else my entire life. I just never thought I'd be my own boss at the age of 25. Now, at 27, I'm like, 'OK what's next?' I'm always looking ahead." And if there's one thing Veronica's learned from her journey, it's to appreciate everything and expect nothing.
Leading With Kindness
Sharing her journey with other women is an important part of Veronica's mission. Her mother, grandmother, and close girl friends have all played instrumental roles in her success and happiness, and she feels paying it forward is the least she can do.
"Female empowerment to me means leading with kindness and showing love and support for every single woman around you, not just your friends," she said. "It means women from all across the world championing one another — and not just when it's convenient."
Veronica encourages women to surround themselves with powerful and unstoppable women who build each other up. "Support one another," she said. "If you feel inspired by another woman, pay homage to that woman — support is free!"
Shop PUMA's Mayze Sneaker:
Photographer: Matthew Zach; Art Director: Meg Konigsburg; Hairstylist: Aki Yamaguchi; Makeup Artist: Ashley Schultz; Wardrobe Stylist: Alexis Badiyi; Producer: Cassie Doyle