This Toasty Outerwear Is Your Ticket to Outdoor Adventure
Don't Let Winter Weather Stop You — This Insanely Warm Outerwear Is Your Ticket to Outdoor Adventure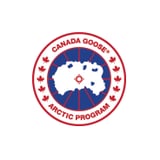 Who says you have to be cooped up all winter long? Teaming up with
Canada Goose
, we're sharing how you can continue to live a fun-filled, outdoor life even once temperatures drop.
It may be getting colder, but that doesn't mean it's time to retreat indoors. After all, it's been a year of backyard barbecues, al fresco meals, and leisurely strolls through the park — and the fun shouldn't stop on winter's account! All you need to confidently embrace the chill and live your best active outdoor life is the proper gear. We're talking carefully-crafted layers, luxe fabrics, and premium insulation. And Canada Goose checks all of our boxes.
It's high quality outerwear that'll make all the difference this year and allow us to live in the moment and in the open and take on any cold-weather adventure with confidence. Ahead, find the high-performance jackets and coats that'll help power your winter in not only comfort and warmth, but also mobility. Each piece of innovative outerwear has been meticulously designed to easily move with you, allowing flexibility, full range of movement, and refreshing breathability. So no matter what you have planned (or don't!), in these pieces, freezing temps and bulky discomfort won't stand a chance.
Whether you're walking around the block or exploring the city, in the HyBridge Base Down Jacket, your daily dose of fresh air is always a go. Featuring a lightweight yet durable material, this expertly-crafted jacket is both water-resistant and breathable and even uses the brand's patented thermal technology to provide extra warmth. In addition, flex points provide stretch for added range of motion. We love it in this bold red hue with a sleek matte finish.
Complete your look with a black zip-up and straight-leg jeans. In addition to your jacket, platform Chelsea boots will keep you prepared for whatever weather conditions come your way.
From ice skating to sledding to building a snowman, any winter activity is possible in the HyBridge Coat (aka the warmest piece of outerwear in the entire HyBridge line). Designed for ultimate warmth and protection, this impressive coat, just like every HyBridge piece, also has flex points for improved mobility and range of motion.
When you're outdoors for long periods of time, layers are key. Try styling this coat with both a turtleneck and a relaxed button-down for double the coziness, and wear with flattering crop pants you can move in.
A date night calls for a dress, heels, and the HyBridge Perren Down Jacket. With the exaggerated collar zipped all the way up and the hood hidden, this jacket looks especially chic. But aside from offering major style points, it'll also keep you super warm with its storm flap and smart thermal technology. In addition, strategically placed knit paneling helps you move with ease.
On extrachilly nights, top off your look with the
Arctic Disc Rib Toque beanie
. Meanwhile, a sweater dress with tights and calf-high boots give off dressed-up vibes without sacrificing warmth or comfort.
Try a Backyard Movie Night
Grab your popcorn and fire up the projector for a movie night under the stars . . . and in the HyBridge Down Jacket, don't be surprised if you don't need a blanket! After all, this luxurious jacket is designed to lock in warmth while its two-way zipper keeps the elements out. We especially love the slim fit and breathable material, which makes movement comfortable and easy.
Elevate your comfort level even more in a fuzzy sweater paired with soft and sporty joggers. Combat boots take your look from inside to outside, tying it all together in a stylish, trendy way.
Transitioning your summer bonfires into winter ones is easy with the HyBridge Lite Down Jacket. This flexible jacket boasts impressive warmth and insulation while making layering super easy. Weighing less than half a pound, it's also the perfect travel buddy and can pack into its left outside pocket.
For an outdoor shindig, keep your outfit relaxed with cargo pants, a lightweight sweater, and simple black sneakers. Make a statement by letting your vibrant red jacket be the focal point of the look.