6 Crazy Denim Trends That Made You Say "WTF" This Year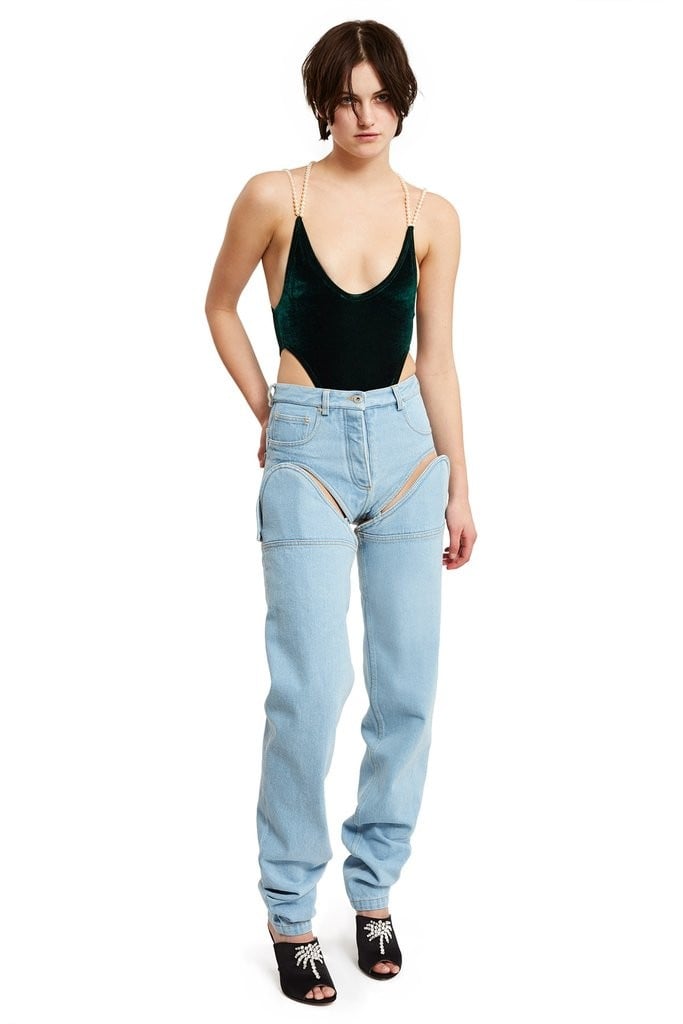 01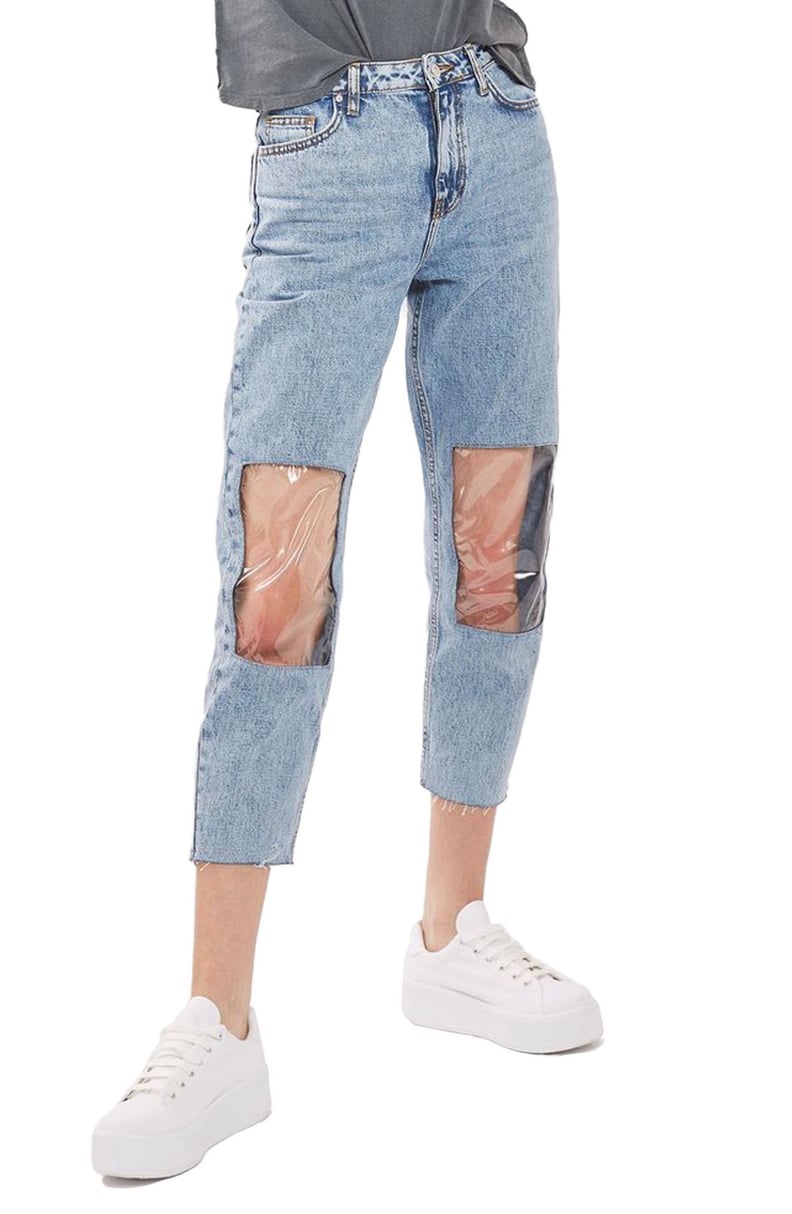 Topshop's Clear Knee Mom Jeans
Topshop's clear-knee jeans set the stage for a host of outrageous bottoms coming from brands and retailers. The jeans first sold for $95 (they're no longer available) and when they first debuted, internet users called the see-through part "jindows" and "knee windows." In the product description, Topshop advised customers to wear the jeans "at the cuffs to keep them looking cool," though we think the plastic part was more than enough to capture the fashion world's attention.
02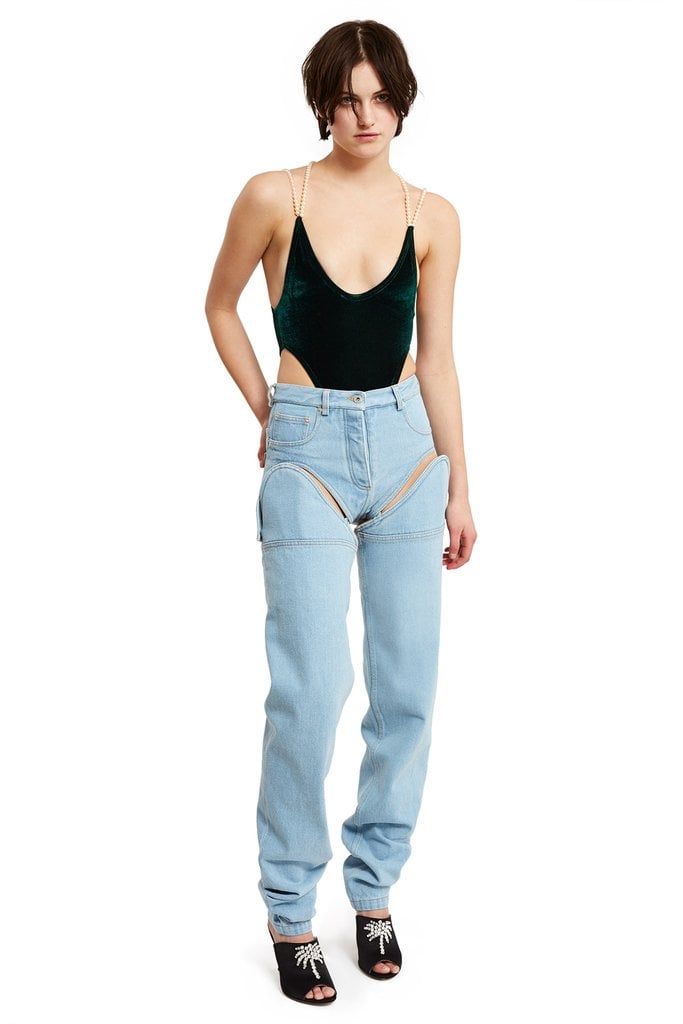 Opening Ceremony's Detachable Jeans
Was Opening Ceremony trying to bridge the struggle of turning old pairs of jeans into shorts with detachable bottoms? That's what we thought when we saw this unforgettable pair of jeans for a cool $425. The bottoms, which are no longer shoppable, featured removable leg sleeves, and you can clearly see a hint of exposed skin in between the cheeky cuts.
03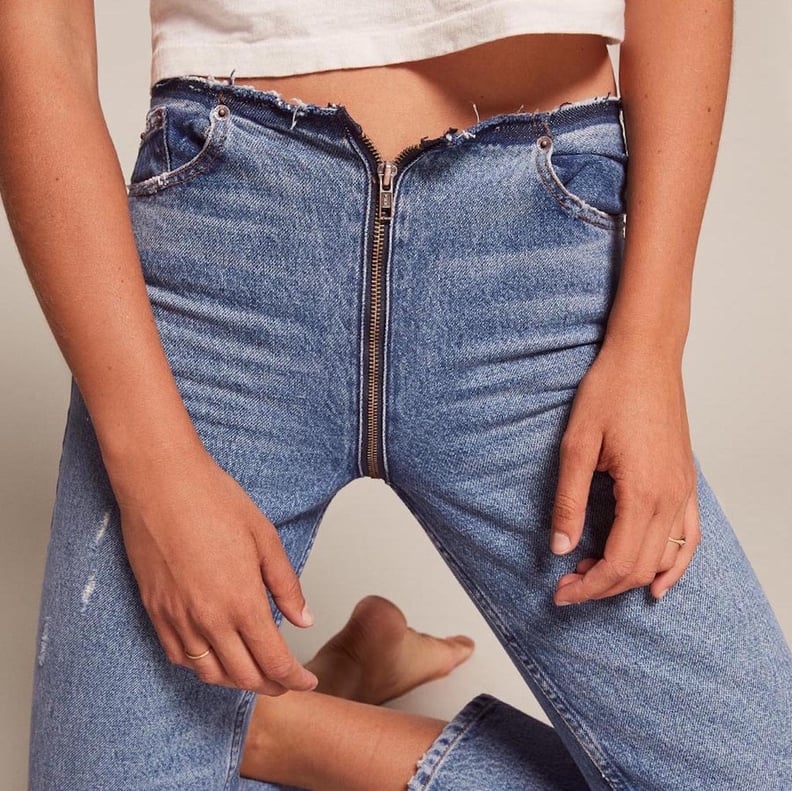 Reformation Zipper Jeans
If you want a pair of jeans that zip all the way down and around, you'll find it at Reformation. Called the "zipper jean," these bottoms have a zipper that extends from the crotch to the butt. With a frayed waistband and no back pockets, the pants are truly a strange creation though not strange enough as it has garnered a wait list. (Yes, people actually want to buy them). But fear not, if you really want a pair with an all-around zipper we suggest scooping up this jean from the Vetements x Levi's collab.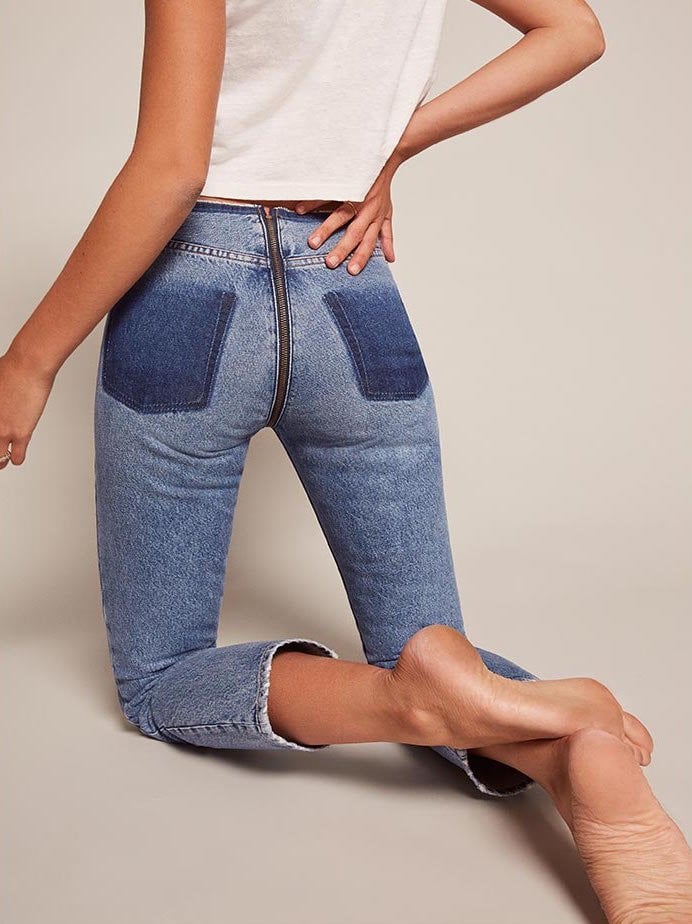 04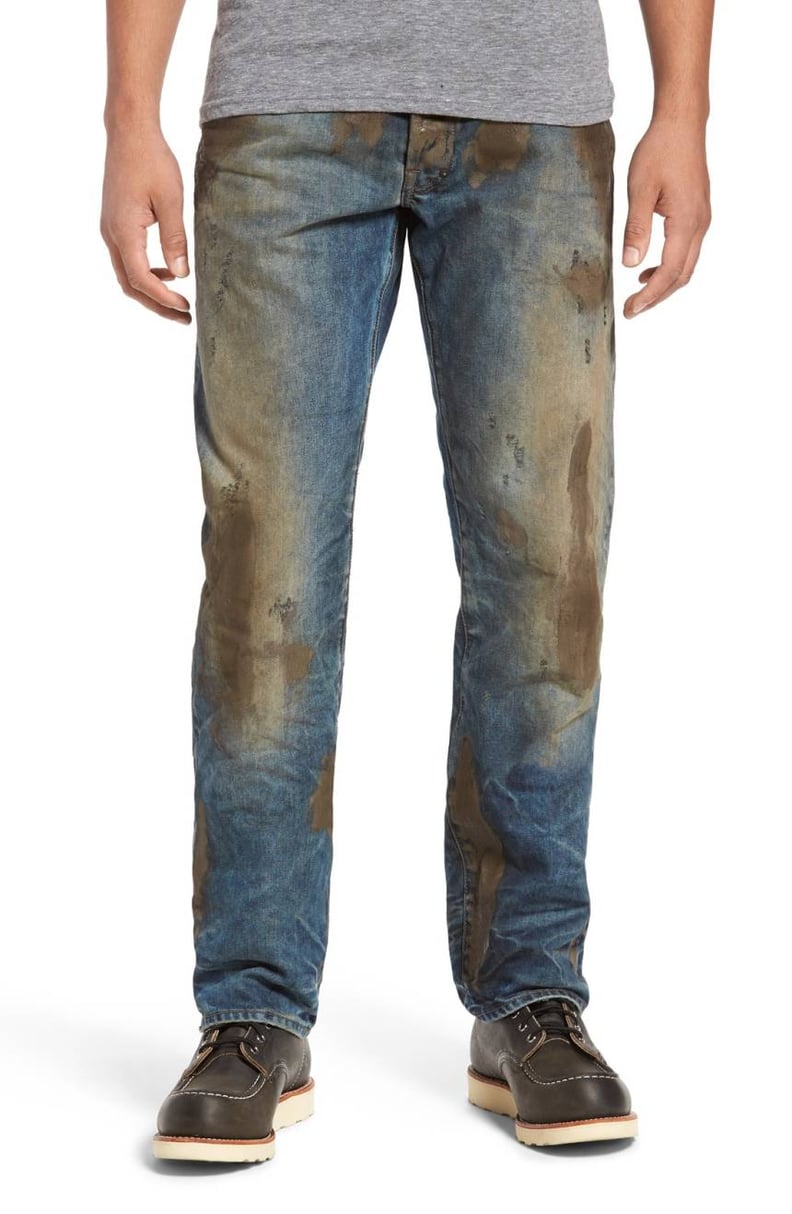 PRPS's Mud Splattered Jeans
Bizarre denim trends aren't only limited to women selections. Nordstrom offered muddy jeans at $425 a pair for men to show that "you're not afraid to get down and dirty." That was a real product description, guys. The distressed blue bottoms are sold out, though whether people actually bought them at all is unknown. We say these mud-splattered jeans went too far — especially for over $400.
05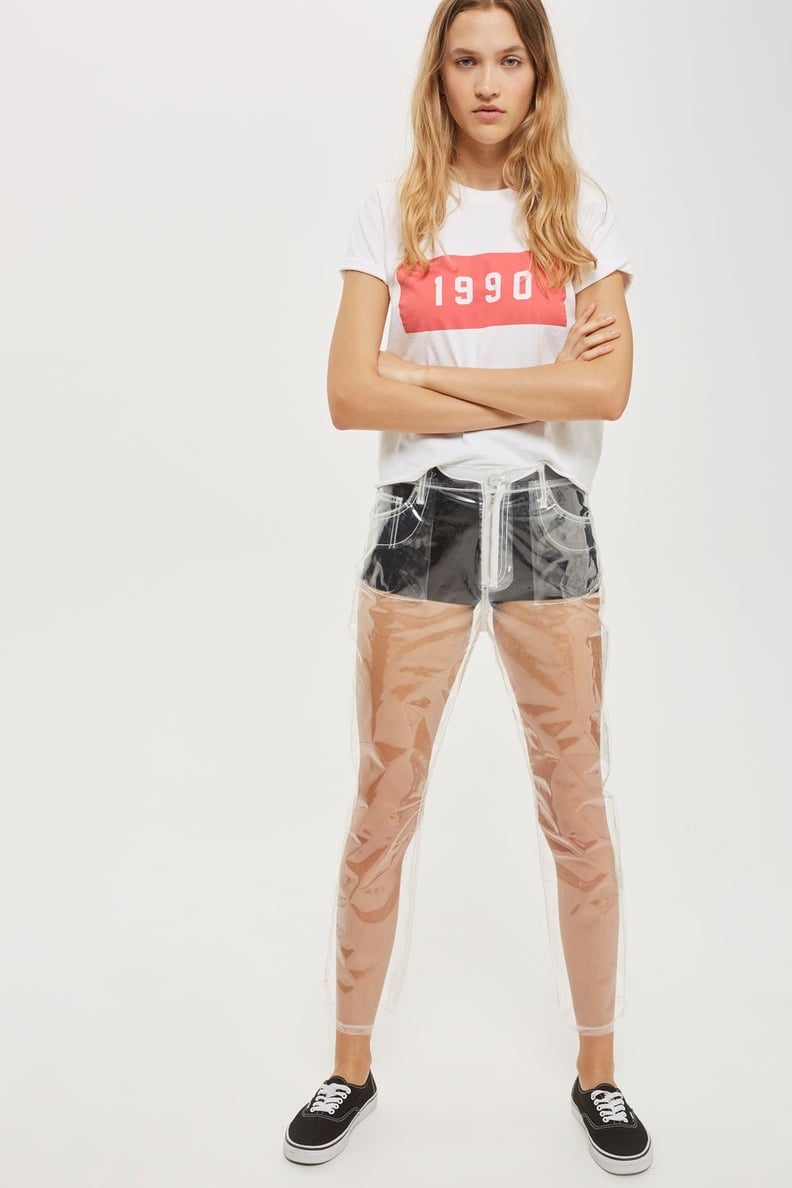 Topshop's Plastic Jeans
Topshop's probably the queen of producing the most questionable jeans as evidenced by this clear plastic option. For $100 (they're sold out), shoppers would be able show off their lacy undergarments or shorts while wearing the see-through bottoms. To be fair, the retailer did recommend wearing these special jeans to a festival or costume party because they were definitely NSFW.
06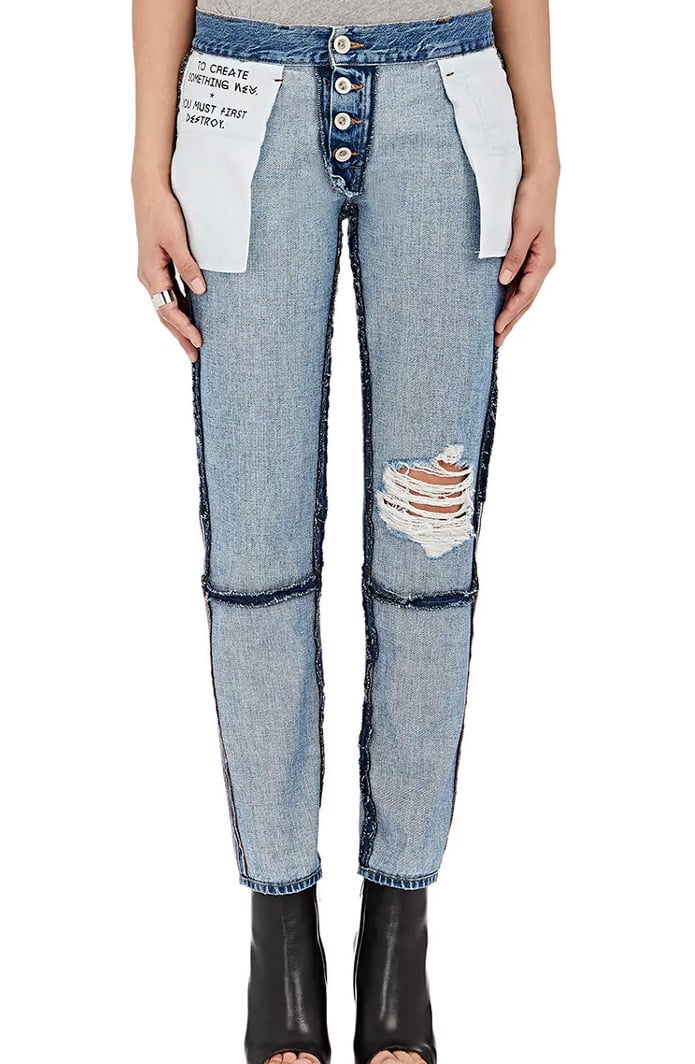 Ben Taverniti Unravel Project Inside Out Jean
We would definitely notice if we wore our jeans inside out, but that's the whole concept behind Ben Taverniti Unravel Project's denim. Made in Italy, the bottoms are created to resemble the inside of your jeans with distressed rip details and pocket flaps that read, "To create something new you must first destroy." It's an interesting look, one that would probably make a statement at Fashion Week. You can still shop it for $975.