POPSUGAR Photography | Maria Lopez
POPSUGAR Photography | Ally Christensen
POPSUGAR Photography | Maria Lopez
POPSUGAR Photography | Ally Christensen
As POPSUGAR editors, we independently select and write about stuff we love and think you'll like too. If you buy a product we have recommended, we may receive affiliate commission, which in turn supports our work.
When it comes to style, nurses know this to be true: bravery sometimes takes the form of a cheerful pair of socks. When you're afforded few aesthetic freedoms at work, flashing a peek of playful style under scrubs can be a small act of defiance. Even in the face of a global pandemic, an alarming lack of protective gear, and overwhelming uncertainty, nurses forge ahead — with rainbow socks and patterned orthotics at the ready.
Of course, the nurses we spoke with said much of what they wear to work is rooted in functionality. Underwear has to feel comfortable nine hours into a 12-hour shift. Sports bras have to be supportive enough to sprint securely up and down long hospital hallways without leaving painful indents on skin. And if you've ever wondered about the benefits of a good compression sock . . . just ask a nurse.
Ahead, caregivers from around the country give us the lowdown on the fun and functional pieces they rely on day in and day out.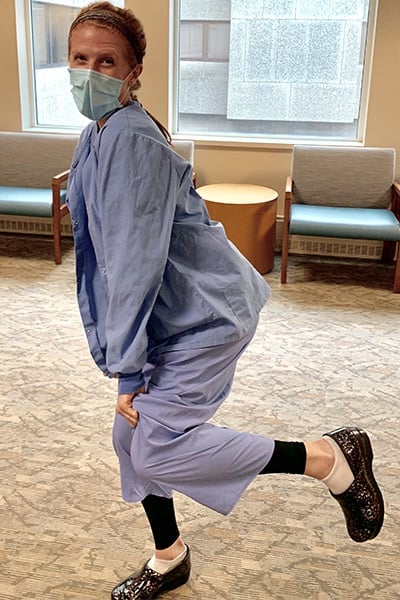 Comfy Shoes Are Key
Any footwear that causes blisters or aches while on the job is out of the question, according to the nurses we spoke with. "Skechers with the memory-foam walkers are key" for post-anesthesia care unit nurse Maria Lopez. "[Footwear] is one of the only ways we can express ourselves," she said, so she has another cat-patterned pair on the way.
Nurse anesthetist Alyson Mesisca said Calzuro and Dansko clogs "are a staple for almost everyone" in the operating room, and her team tries to wear a variety of playful colors and patterns, adding that "we have to take those where we can get them."
Beyond comfort, unique considerations have to be made for safety, too. Kristine Brungardt, a Kansas City-based nurse who works in a neonatal intensive care nursery, said her shoes need to be designed with an impenetrable material — "no mesh, because fluids can seep in."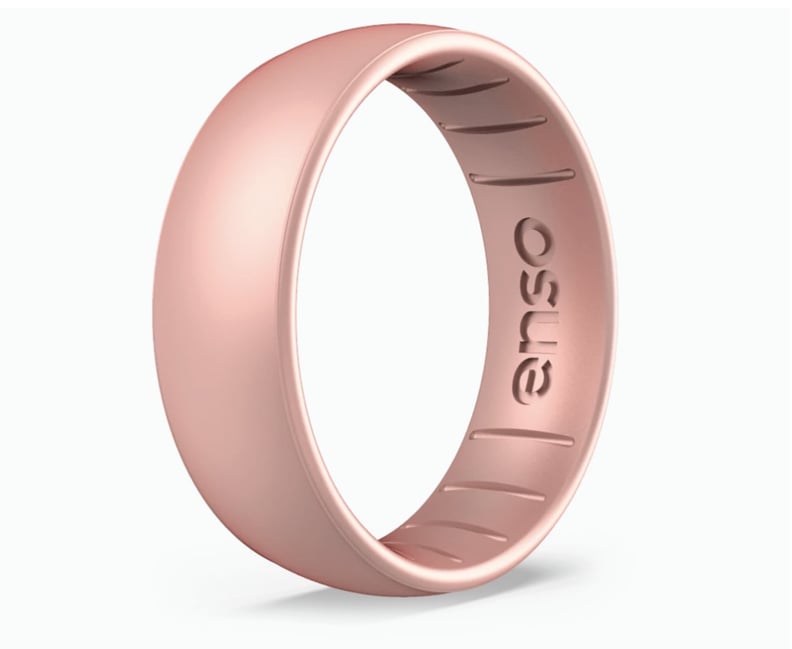 Small, Simple Accessories
Post-anesthesia care unit nurse Molly Jurgensen said accessorizing can quickly become an inconvenience on the job. "We wash our hands so frequently and take gloves on and off nonstop," she told POPSUGAR, which makes wearing even a wedding band tricky. She now wears an Enso Ring — a silicone band that can be safely left on under the faucet — and said she loves that it allows her to wear a wedding ring without damaging an expensive set. A few other women said they find ways to slip tiny, dainty jewelry into their daily routines. Nebraska Medicine nurse Liz Grashorn said she forgoes rings due to frequent handwashing but wears a simple necklace with her scrubs. Mesisca told POPSUGAR she rotates between Altar'd State's religious sentiment bar necklaces.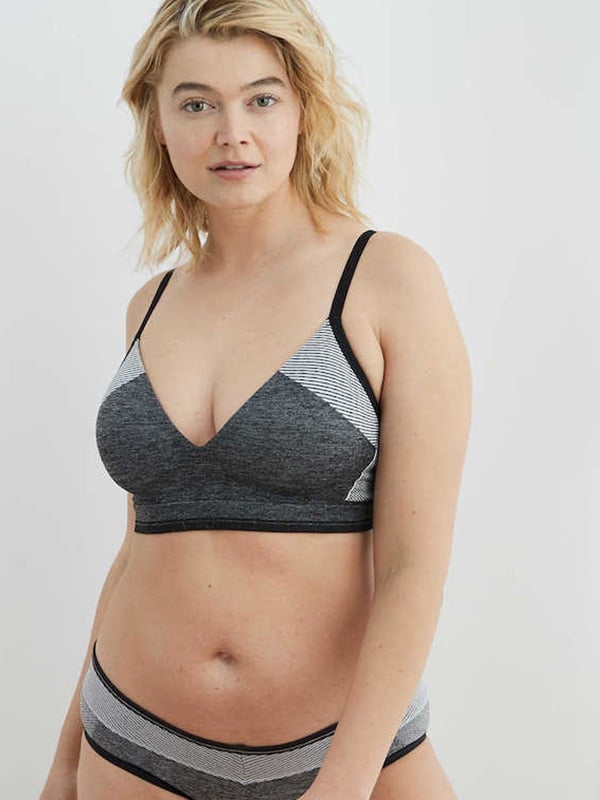 Underthings Built to Last
All the nurses we spoke with reported comfort and durability as their top priorities when it comes to undergarments. Brungardt said she considers sports bras a "must" because she's often "literally running around like crazy" at work. Kelly Datino, a medical intensive care unit nurse based in New York, opts for Calvin Klein's bralettes and underwear because they're "extremely comfortable to wear for 12 hours straight." Aerie's wireless bras do the trick for Mesisca, and they get bonus points for being easy to wear without showing major seam lines under her scrubs.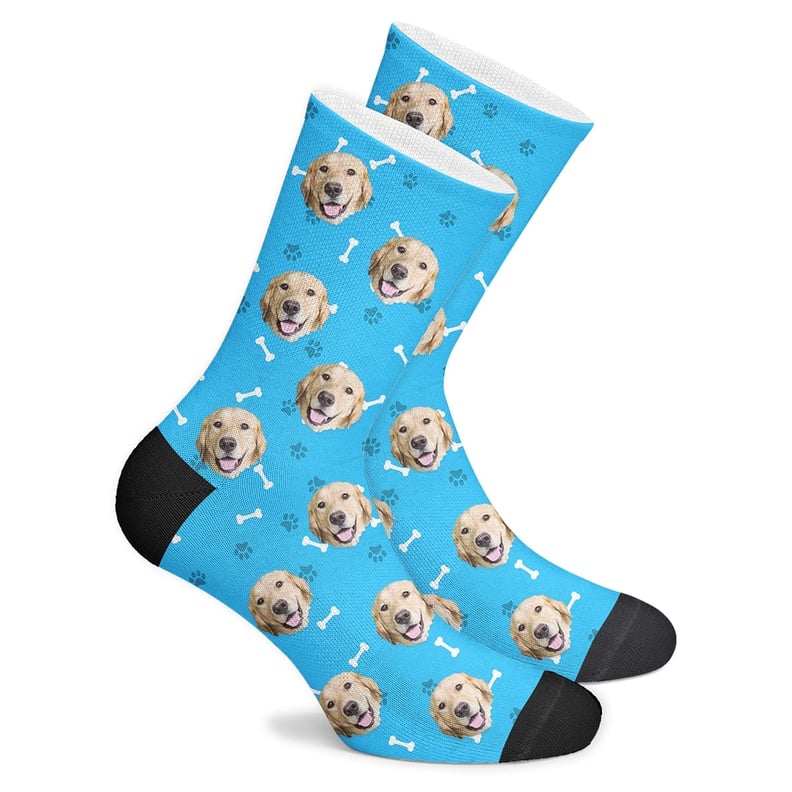 The Right Socks
For Brungardt, compression is key in the sock department. "I absolutely have to wear compression socks to make it through the long shifts. My legs and feet will be so sore if I don't," she told POPSUGAR. Sigvaris compression sleeves earned a shout-out from Jurgensen as her go-to choice, noting that their compression sleeves allow her feet to breathe more than compression socks.
Ally Christensen, a South Dakota-based neuroscience intensive care unit nurse, wears her customized Pup Socks to work as a happy reminder of her four-legged family members. They're "the biggest hit," she said, bringing "some light and comic relief to a weird time" at work. Lopez said she, too, gravitates toward socks of the "silly, colorful" variety, and her collection features bows, monkeys, and more festive patterns. "No one can see my socks but me," she said, "but I feel like I'm adding my own style to my uniform."