Butternut Squash Side Dish Recipe
This Is the Paleo, Vegan Thanksgiving Dish We Can Get Behind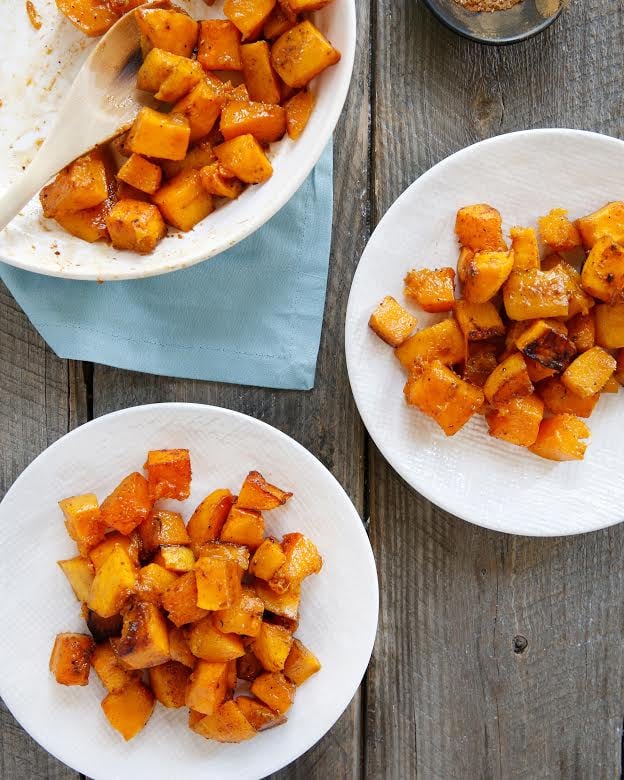 You can officially get excited for comfort food season, without any fear of going off course with your diet. That's right — delectable, comforting, and traditional holiday foods are at your fingertips, and they happen to be healthy.
This caramelized butternut squash recipe is case in point: Paleo, vegan, full of fibrous carbohydrates, and SO yummy. Coconut sugar takes the place of the processed white stuff, while coconut oil edges out the dairy in butter. Get ready to grab many a forkful of this buttery, sweet deliciousness this Thanksgiving.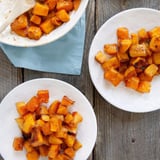 Ingredients
1 medium butternut squash (about 2 pounds)
2 tablespoons coconut oil, plus more for the pan
1 tablespoon coconut sugar
1/2 teaspoon ground cinnamon, plus more for garnish
1/2 teaspoon fine sea salt
1/4 teaspoon freshly ground black pepper
Coarse sea salt, for garnish
Directions
Preheat the oven to 375°F and grease a rimmed baking sheet.
Peel the squash and slice it in half lengthwise. Remove the seeds and cut into 1-inch cubes (you should have about 6 cups).
In a large bowl, combine the melted oil, coconut sugar, cinnamon, salt, and pepper. Pour the melted oil mixture over the squash and toss to coat.
Place the squash on the greased baking sheet and bake for 40 to 50 minutes, tossing every 15 minutes or so to avoid burning, until caramelized and fork-tender.
Garnish with additional cinnamon and coarse sea salt. Serve immediately.
Information
Category

Side Dishes

Cuisine

North American

Yield

2 to 4