Selena Gomez Diet and Exercise
Selena Gomez's Diet and Fitness Routine Is Basically Perfect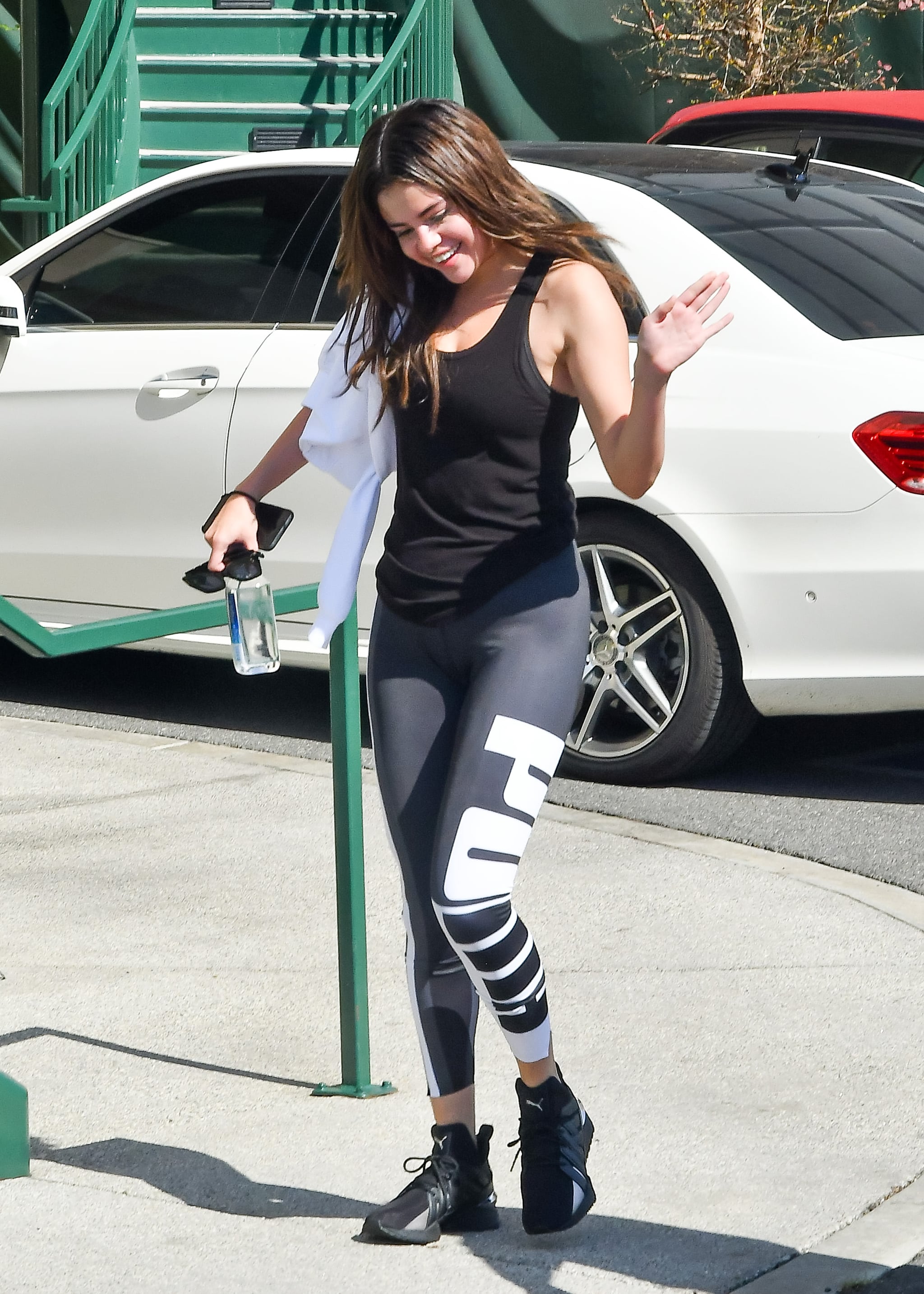 We've always thought of Selena Gomez as a healthy inspiration, but that couldn't be truer now. Since opening up about her lupus diagnosis and undergoing a kidney transplant, Selena has been putting her physical and mental health first.
The Puma ambassador is up for three awards at the iHeartRadio music awards (including best fan army, dance song of the year, and best music video!) and is living a pretty ideal version of a healthy and balanced lifestyle: she has a workout she loves that makes her feel good, she eats healthy but still indulges, she works hard to reach her fitness goals, she doesn't use a scale, and she uses fitness to boost her mental health. Damn, girl. Take a peek at some of her healthy-living secrets.
Pilates
Selena has been a Pilates superfan for forever. In fact, she loves Pilates and hot Pilates so much, she's been dragging Justin with her to workouts in LA!
Personal Training
Selena has been working with trainer Amy Rosoff Davis for years now; they train three to five days a week regularly and up to seven days a week if she's going on or currently on tour.
In addition to the strengthening and cardio Amy has Selena do, they also do some yoga, dancing, and booty-toning moves. Sounds like a well-balanced routine!
No Scales Allowed
Amy told Cosmopolitan that Selena doesn't weigh in. "I've never weighed her," Amy told Cosmo. "I don't believe in scales — I just don't think it's healthy." Amen.
The Antidiet Diet
While Selena still has her favorite indulgences, Amy helped her make overall changes and swaps to take her to the next level of health. They went from lots of fast foods to more whole foods, and though nothing in particular is "off limits," the emphasis is to make healthier choices overall. Selena eats french fries backstage but she has a juicer back there, too . . . see? Moderation!
Here's the sample diet Amy shared with Cosmo.
Breakfast: Half of a healthy breakfast burrito of scrambled eggs, chorizo, avocado, rice, and beans; or, full-fat Greek yogurt and granola.
Lunch: A "power salad" of turkey, avocado, beans, with a homemade dressing of red wine vinegar, olive oil, dijon mustard, and lemon juice.
Dinner: Teriyaki bowl with Asian-marinated cucumber, salmon or chicken, avocado, and teriyaki sauce over rice; or sushi.
Image Source: Getty / BG008/Bauer-Griffin/GC Images