Soup Freezer Packs
When You Want Homemade Soup Fast, Grab This Out of Your Freezer
Isn't it funny how soup cravings hit you out of the blue? You're heading home from work, the temperature begins to drop, there's a little chill in the air, and your first thought is soup! After wrapping your scarf around your neck, you frown, because homemade, hearty soup just takes too long to make.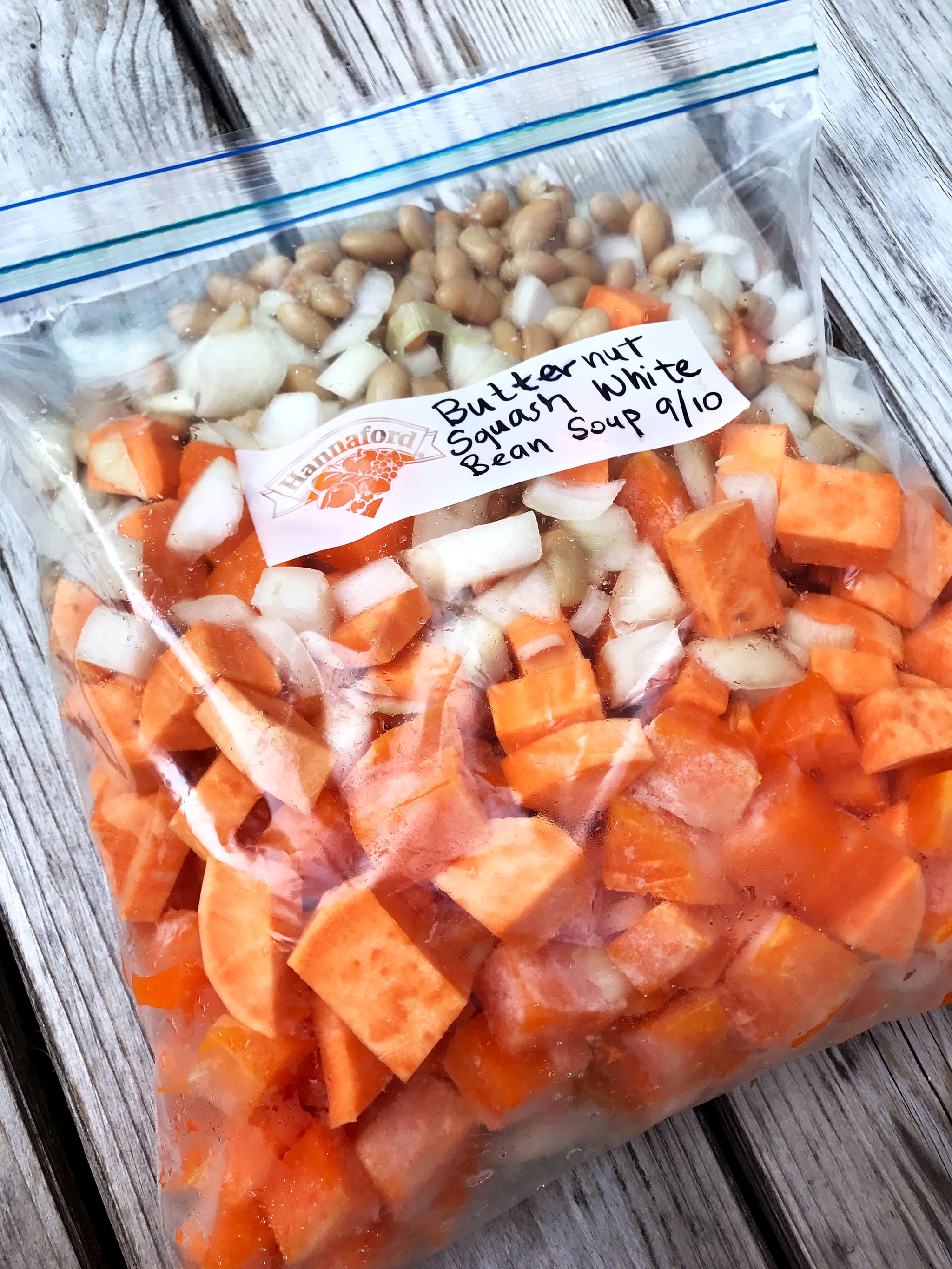 With this meal-prep freezer hack, you could be dipping bread into a hot bowl of soup in less than 30 minutes! Since finding a recipe and cutting up all those veggies is what takes the most time, make these soup freezer packs.
Do it on Sunday night or whenever you have some extra time, so when it's soup night, just grab it out of the fridge, throw it in a pot of hot broth, add whatever other ingredients you need, such as herbs or canned coconut milk, and you'll be spooning hot soup in no time. Or throw the ingredients in your slow cooker so dinner will be waiting for you in the evening.
I like to place my soup pack in the freezer since soup night is usually later in the week and I don't want the veggies going bad. But if you plan on eating your soup within a few days, you can put your soup pack in the fridge. This pack is for butternut squash, sweet potato, and white bean soup, and it just has cut-up squash, sweet potatoes, onions, and washed and drained cannellini beans.
To save even more time, and to feel like I'm winning even more at life (well, at meal prep, anyway), I like to cut up two or three batches' worth of soup ingredients. They're perfect for nights when I need a superquick dinner and have nothing planned or for unexpected guests — soup is always a crowd pleaser!
Here are some soup recipes that would make perfect freezer packs: