Do These 7 Things If You Want to Ditch Belly Fat (and Keep It Off!)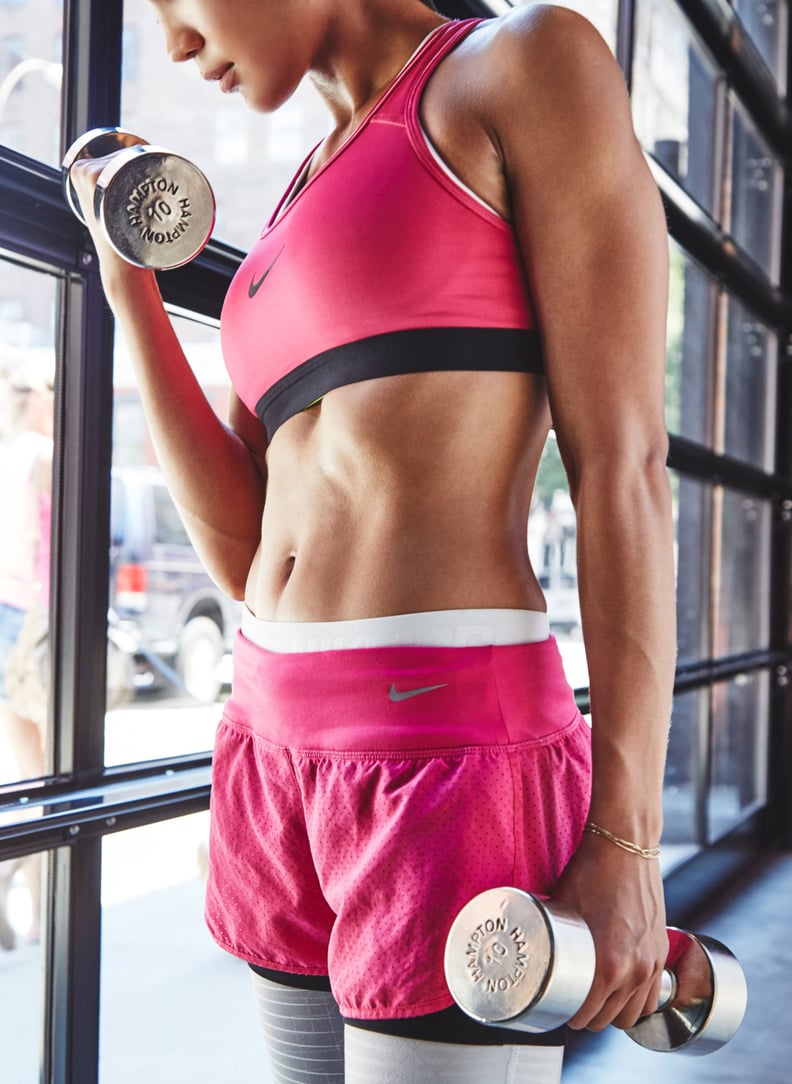 POPSUGAR Photography | Benjamin Stone
POPSUGAR Photography | Benjamin Stone
Losing weight around your midsection can be tough, especially since you cannot spot-reduce fat. With the right combination of diet, exercise, and lifestyle changes — we're looking at you, stress — you have a fighting chance of losing weight all over and getting rid of belly fat. Read on for seven strategies for fighting fat around your midsection.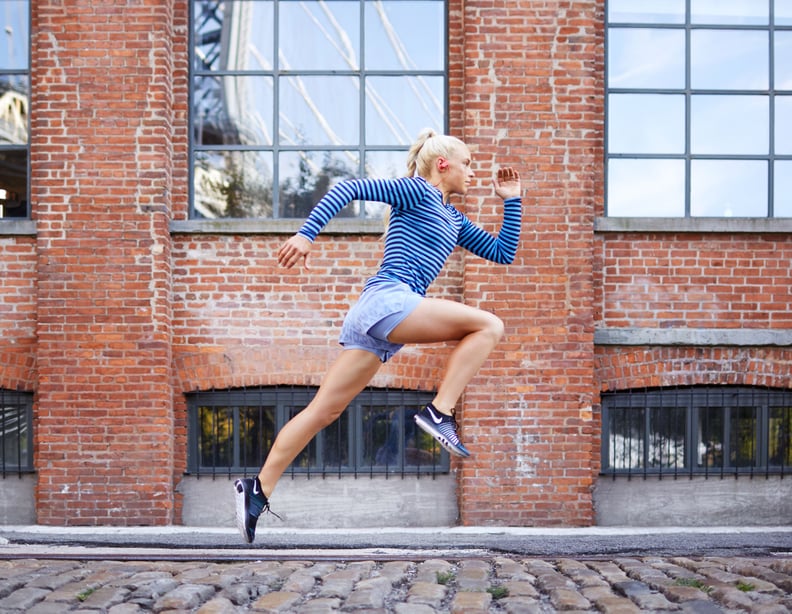 HIIT Workouts
The most effective type of cardio that's proven to target belly fat is high-intensity interval training (HIIT). And no need to suffer for hours at the gym. "The whole workout, including warmup, doesn't need to be more than 45 minutes to be effective," says fitness instructor John Kersbergen. He added that three to four times a week is enough.
Here are some HIIT workouts you can try: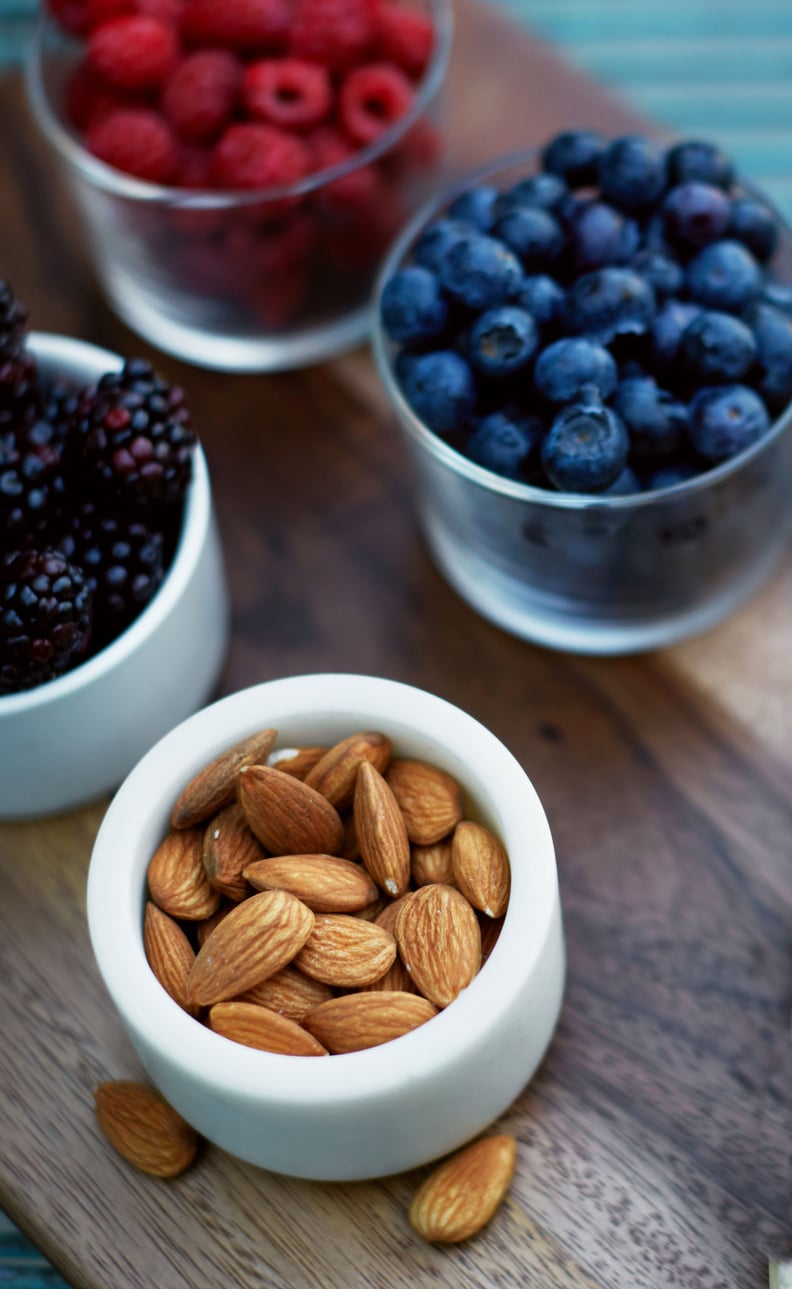 Eat These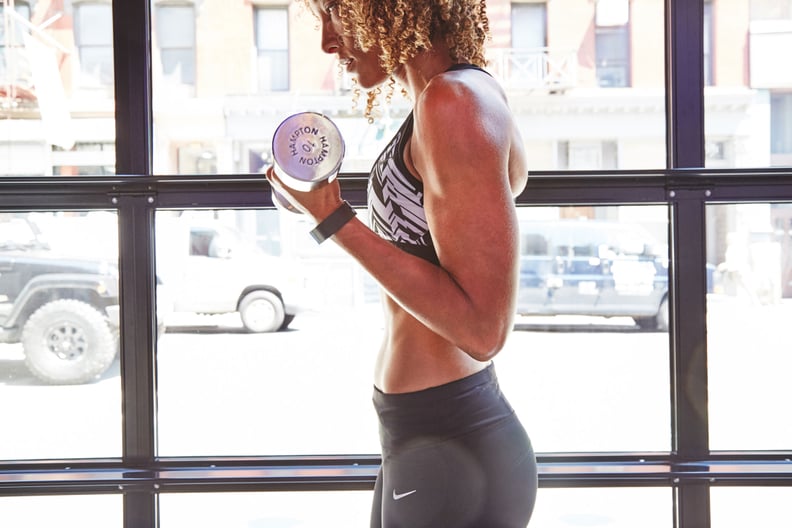 Strength Train
Nicole Aurigemma, a physiologist at the Penn State Muscle Biology Lab, says, "It has been shown that energy expenditure, as well as fat oxidation [fat oxidation = your body breaking down fat into energy], increases after multiple sets of resistance exercise, particularly when larger muscle masses are exercised."
Focus on compound movements that utilize more than one muscle group. We're talking weighted squats, thrusters, and pull-ups. Focus on doing at least three strength training sessions per week.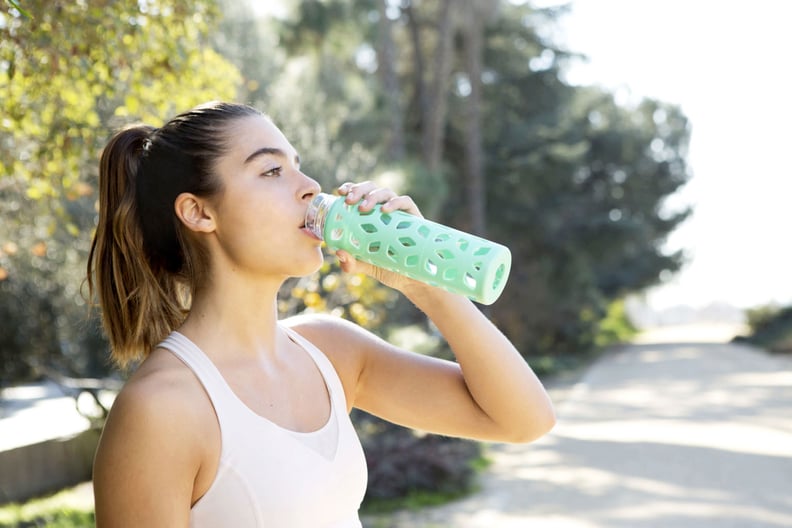 Try Intermittent Fasting
Intermittent fasting involves not eating for part of each day or a few times a week. When your body doesn't have a constant energy source from the food you eat, it allows your body to utilize the fat stores it already has, helping you lose belly fat.
Dr. Daryl Gioffre, a celebrity nutritionist and longevity expert who specializes in the alkaline diet, adds that when you fast for 16 hours, "your blood sugar and insulin levels lower," and the human growth hormone increases. He says this increases your metabolic rate ("by up to 14 percent in some people"), and when this happens, your body has no other choice but to start burning your body's stored fat for energy.
He goes on to say that "belly fat can be stubborn to lose because the abdominal area contains more alpha-2 receptors that slow down your ability to burn fat, compared to beta-2 receptors that increase your fat burning potential." IF is powerful because lower insulin levels "activate your b-2 receptors and shut down your a-2 receptors, allowing you to burn targeted fat in your belly area."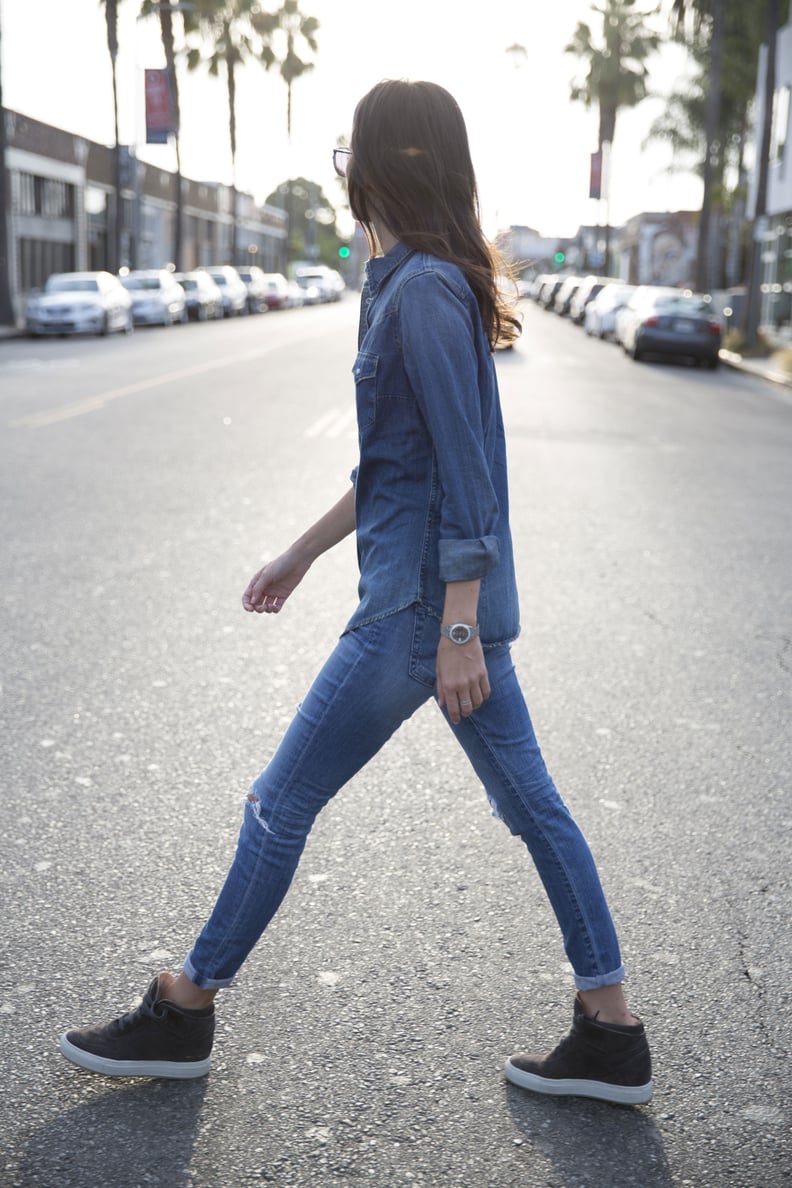 Increase NEAT
NEAT stands for non-exercise activity thermogenesis, and it's the calories you burn moving around throughout the day (not through exercise). Increasing NEAT will increase your metabolic rate, burning more daily calories, helping you lose weight.
If you sit all day, make a point to get up and walk around a few minutes every hour, take a walk during your lunch break, walk up a few flights to get to the bathroom on a different floor in your office building, and have an after-dinner dance party to the Fitness Marshall.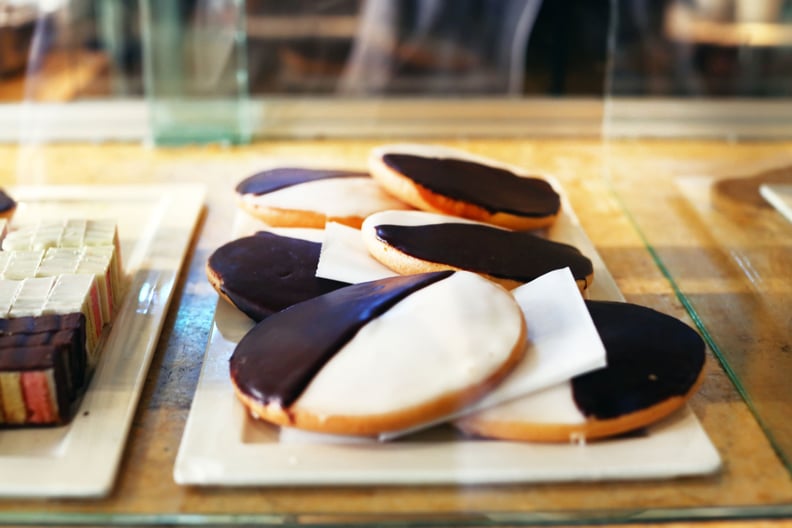 Skip These
You already know that eating junk food won't help you lose weight, but knowing why might make it easier to pass up. Processed carbs and sugary foods such as ice cream, cookies, muffins, crackers, bagels, and white bread spike your insulin levels, which causes weight gain. Keeping your insulin levels low will help you reduce your overall body fat percentage, and that means belly fat.
Aside from being high in carbs, these foods also tend to be high in calories. That's not the only problem, though — eating them doesn't offer your body any nutrition, so you end up feeling hungry, which makes you eat more. Eating sugary foods also increases your cravings for them, again, making you eat more. If you cut down on these types of food, you'll definitely notice a difference in how you feel and how your belly looks.
Manage Stress
Stress plays a big role in creating a leaner waist because it triggers the production of cortisol, which is a stress hormone that's linked to an increased appetite and more belly fat.
Find healthy ways to relax and bring more joy to your life each day. Get 10 minutes alone to color, play music, read your favorite book, or do this tension-melting yoga sequence. If you're anxious or worried, call a friend or therapist or write in a journal. And go ahead and treat yourself to a manicure or a massage when you're really stressed. It's good for your mental health — and your belly.