Look: at the end of the day, fast food is fast food. Don't expect to find fresh organic produce and artisanal, seasonal plates at a drive-through. That being said, we've been doing a little digging lately to find the "least bad for you" options at places like McDonald's, Panera, Starbucks, and Taco Bell. The verdict? There are some surprisingly nutritious options, at low prices, on the go.
Next on the agenda is Wendy's. Whether you are traveling, are pressed for time, are in a pinch, or got dragged along, DROP THE FROSTY (a large glass of chocolaty goodness will run you 80 grams of sugar, which is approximately four times your daily limit). Instead, opt for one of these under-400-calorie plates.
Note: If you need a Frosty, or it's your special treat, get the junior size — 200 calories and five grams of protein, but 27 grams of sugar (yikes). It's not the end of the world, obviously, but just be conscious when you're ordering on the go, and factor it into the rest of your healthy, balanced life.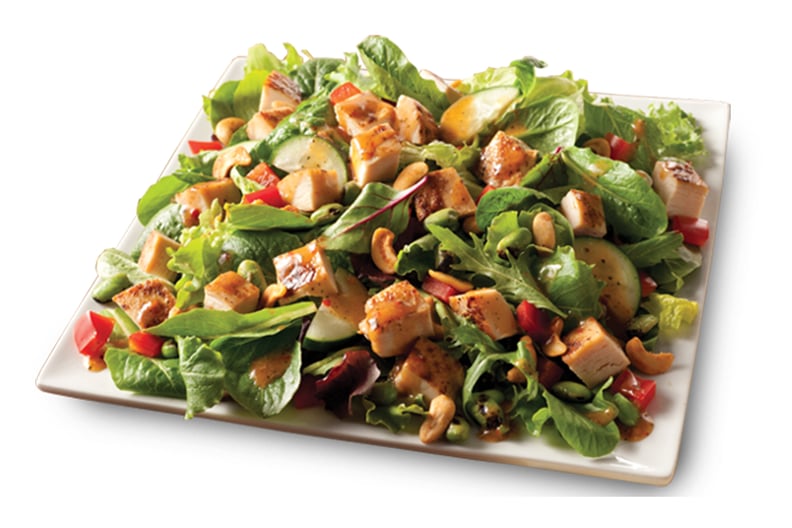 Asian Cashew Chicken Salad (Full Size)
With 36 grams of protein and under 400 calories (that's with the dressing), this Asian-inspired salad from Wendy's has nutrient-rich edamame, cashews, chicken, and greens. It's also high in potassium, fiber, vitamins C and A, iron, and calcium, but it's also somewhat high in sodium and sugar. Control your intake by getting the dressing on the side. It cuts the sodium nearly in half and takes off two-thirds of the sugar.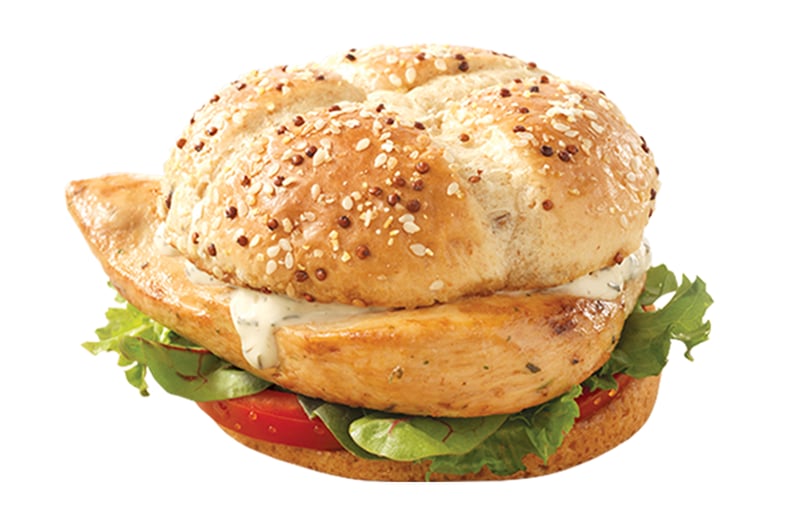 Grilled Chicken Sandwich
Wendy's has a new take on its chicken sandwich, and the nutritional numbers are pretty impressive. Without the sauce, this sandwich is only 300 calories yet still packs in 32 grams of protein. Chicken, a multigrain bun, lettuce, and tomato are the simple ingredients that go into this sandwich. If you're looking for more flavor, try mustard or go light on the sauce.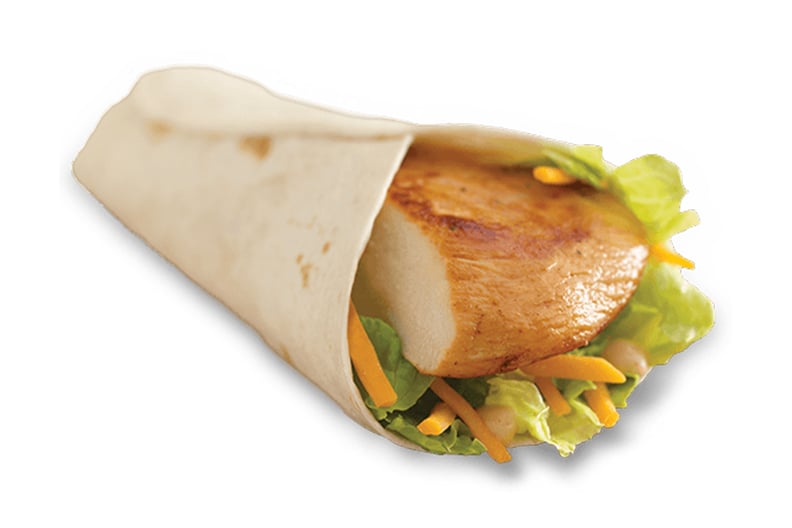 Grilled Chicken Wrap
With 20 grams of protein and 270 calories, this wrap alternative to the sandwich has fewer carbohydrates and is a little smaller in portion size. Decide whether or not you want the "smoky honey mustard sauce" or cheese, which can save you a lot in the fat, sodium, and calorie departments.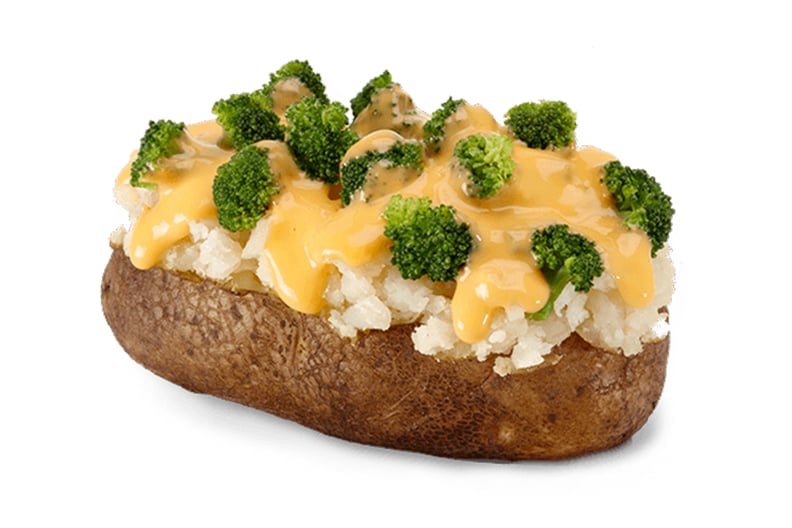 Baked Potato
Wendy's is one of the few fast-food places where you can order a baked potato. But there's a caveat to this order: you need to skip the cheese sauce. Before you cry "blasphemy," hear me out — although it is likely very tasty, the sauce is not just melted cheese; there's a slew of ingredients in there that account for lots of added fat, sodium, and calories. Instead, order a loaded broccoli potato, so you get all the great benefits of a cruciferous veggie and all the minerals from the potato (don't forget to eat the skin!). Add salt and pepper, to taste.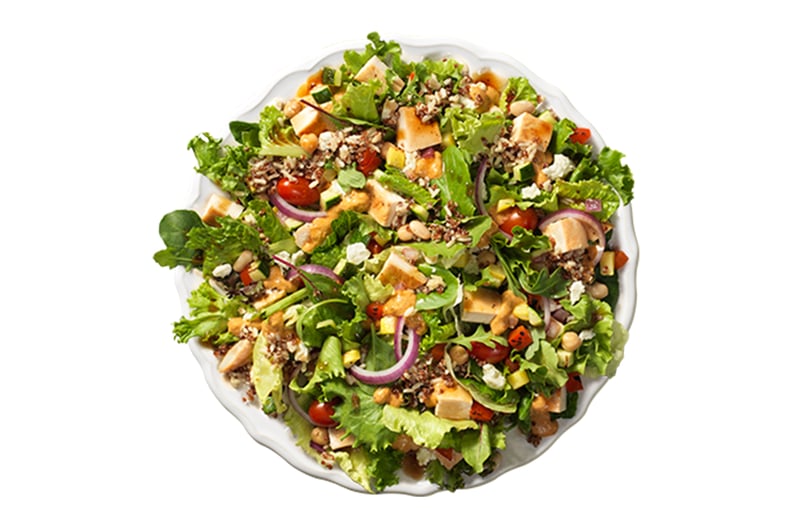 Power Mediterranean Chicken Salad
By ordering the dressing on the side, this Mediterranean salad comes in at 340 calories while providing nearly 40 grams of protein. Added bonuses are tons of fiber; loads of vitamins C and A, iron, potassium, and calcium; and low sugar. Be wary of the sodium content, as it's a tad on the high side.