Use This Healthy Meal Prep Shopping List to Simplify Your Next Grocery Store Run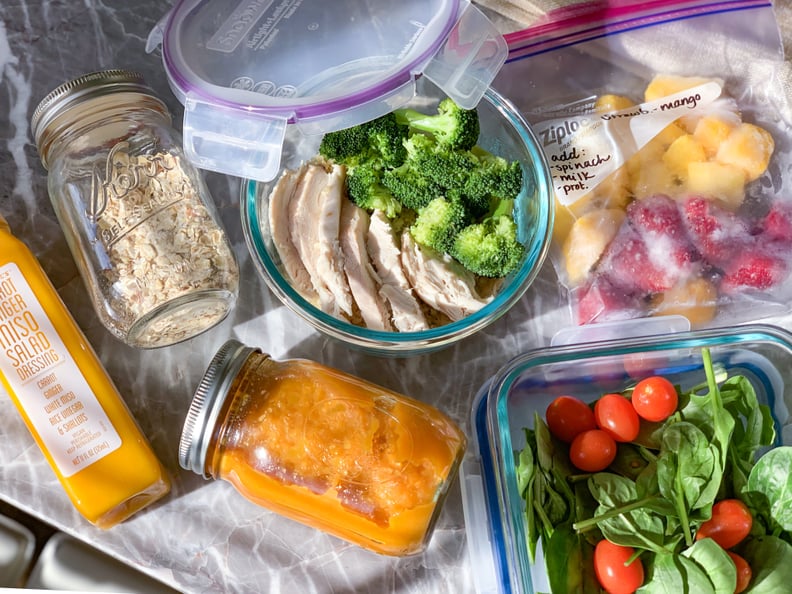 POPSUGAR Photography | Dominique Michelle Astorino
Feeling overwhelmed by the mere idea of meal prep? Sit tight, sister. We've got you! Washing, chopping, tossing, baking, blending, portioning, and freezing are all enough work on their own, so use our trusty grocery store guide and shopping checklist to make your trip to the supermarket a breeze. We'll guide you through produce, protein, the frozen section, and beyond to ensure you have every single thing you need in the kitchen to prep your menu for the week. Not sure what to make? We have meal prep recipes for you, too.
You'll start with the produce section, stocking up on essential fruits, veggies, and pre-chopped staples. Then you'll move your way into the center aisles for grains, spices, and sauces. Finally, you'll wrap up with the chilled and frozen selections (saving the coldest for last!), so everything stays fresh on your journey back to the kitchen. Check it out.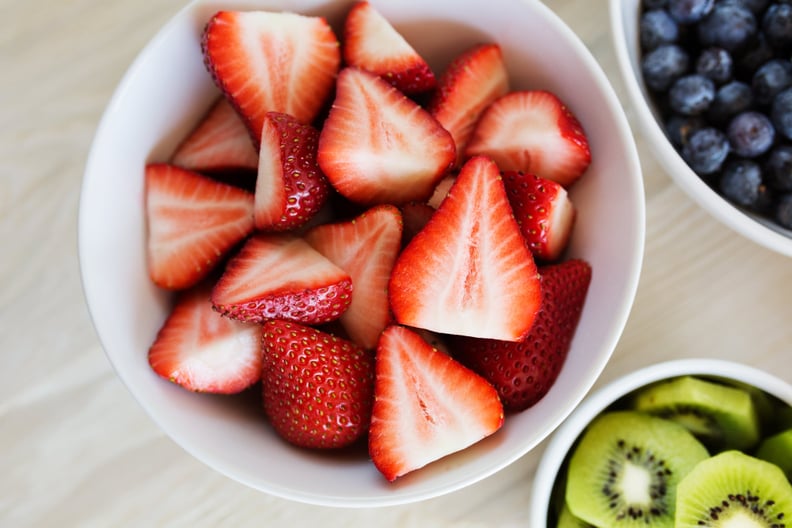 Fresh Fruit: Produce Section
Start with fruits for smoothies, yogurt and oatmeal toppings, and snacks. You can be more flexible with these selections depending on what is in season, and what looks and smells appealing.
Bananas
Berries (sub frozen if not in season)
Grapes
Apples
Citrus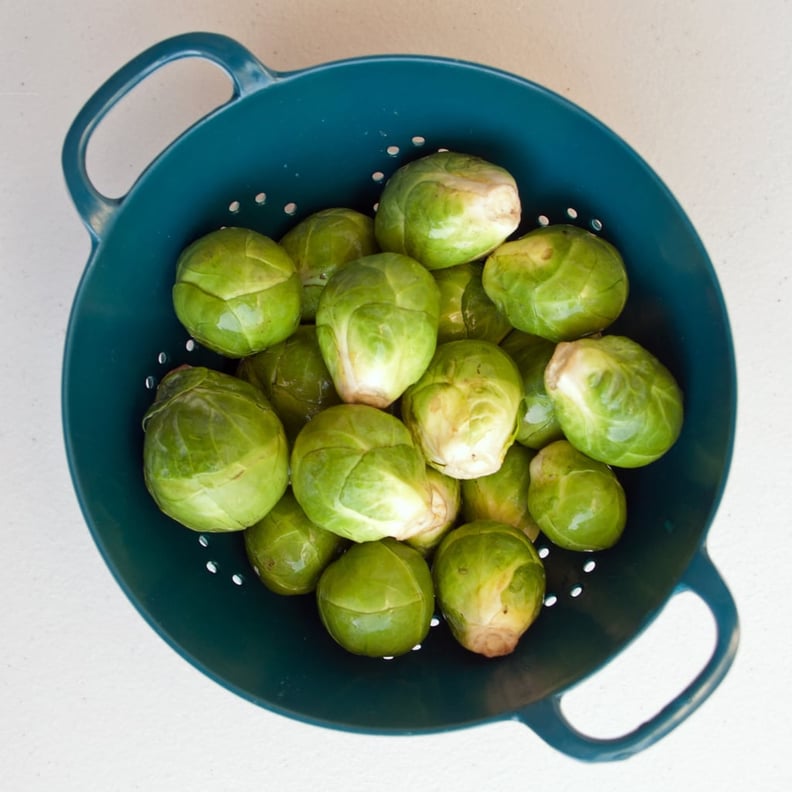 Fresh Vegetables: Produce Section
You'll want fresh (not frozen!) vegetables for salads, protein lettuce cups and wraps, and grain bowl toppings. You'll also want these for soup recipes and sides. Plant-based for the win!
Lettuces (butter, bibb, romaine, arugula, cabbage, etc.)
Cucumbers
Tomatoes
Radishes
Avocados

Peppers (bell, jalapeños, or serranos)
Green onions
Herbs (cilantro, basil, mint, parsley)
Leeks
Broccoli
Green beans
Brussels sprouts
Sweet potatoes
Squash and zucchini
In addition, many recipes (especially soups!) start with a mirepoix (a fancy French word for a specific veggie mix), so include the following for that: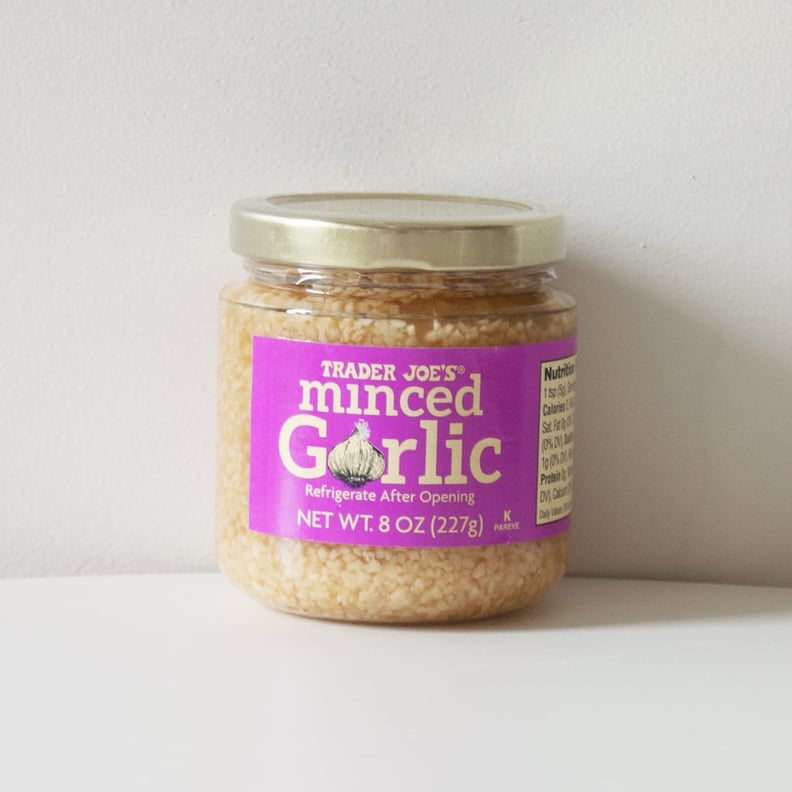 Pre-Chopped Essentials: Produce Section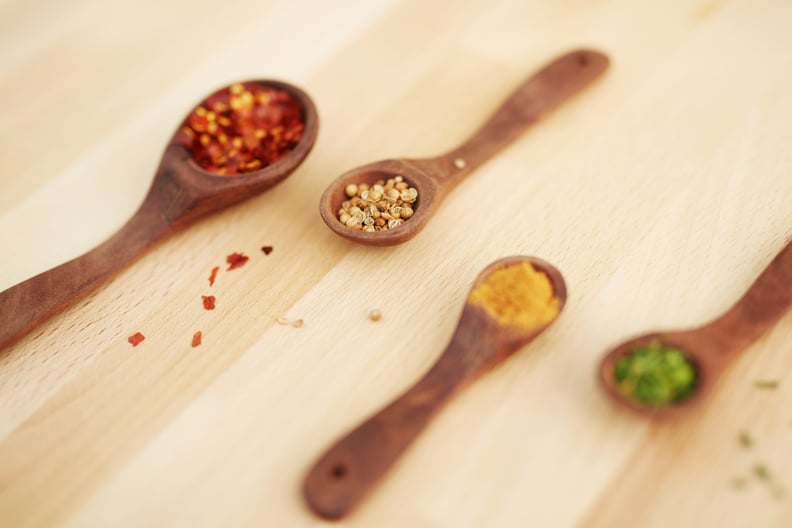 Pantry Essentials: Center Aisles
Pantry items like grains, spices, oils, broth, and nuts are essentials; they're peppered through the grains, soups, and baking aisles. See what you already have in your cupboard and fill in the blanks!
Quinoa
Brown rice
Farro
Chia
Oats
Olive oil
Broth (chicken or vegetable), canned or boxed or bouillon
Turmeric powder
Ground coriander
Ground ginger (if you cannot locate fresh or jarred)
Five spice powder
Any other spices you prefer for particular cuisine
Nuts (almonds, cashews, etc.)
You may want some flavors or accoutrements from different foreign cuisines. The ethnic food aisle or section of the aisle should be near the grains and spices. For example, if you're creating an Asian-inspired dish, you may want some of the following ingredients on hand in your pantry:
Hoisin sauce
Soy sauce
Rice vinegar
Sambal Oelek (or other chile pastes)
Toasted sesame oil
Water chestnuts, bamboo shoots
It's amazing what you can do with just a little bit of seasoning and sauce. You can dress up an otherwise boring grain bowl with a little something extra, and it immediately transforms from plain to amazing. Consider oregano, basil, and marinara sauce for an Italian dish, ginger and turmeric for an Indian-inspired meal, or cumin and chili powder for a Mexican twist.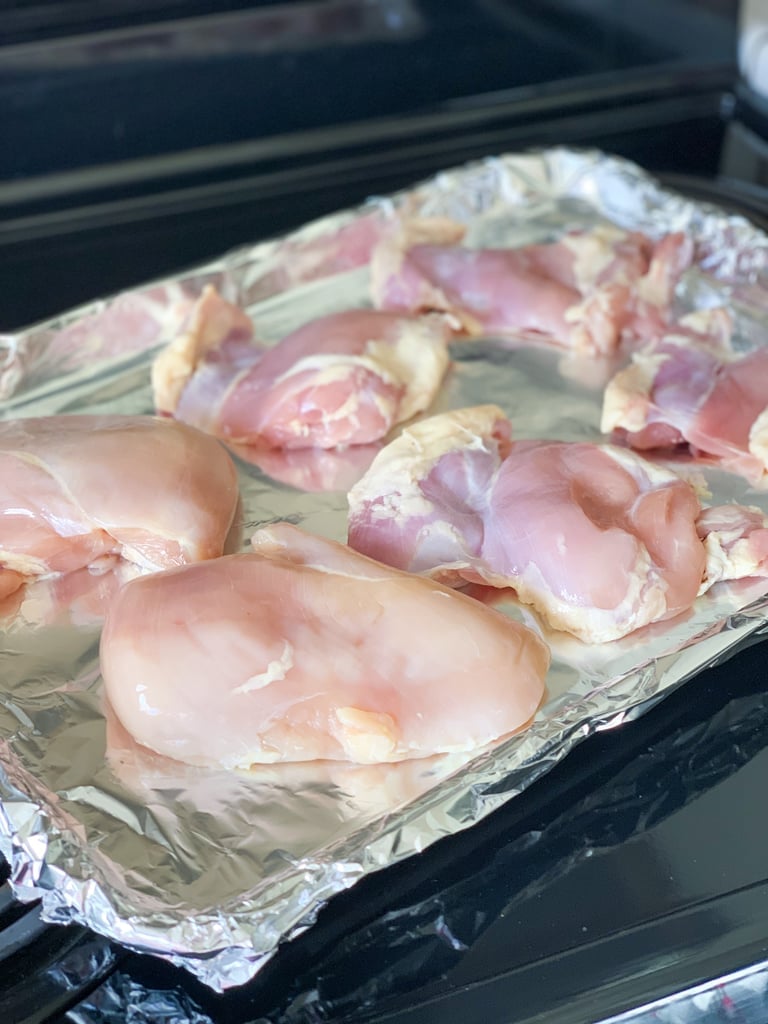 Proteins: Butcher/Deli, Refrigerated Section
Unless you're a soy-averse vegetarian, your proteins will be refrigerated or frozen. Save these for near the end of your shopping trip so they don't thaw or warm up while you shop. Any of these can be found either chilled or frozen (aside from tofu, which is simply refrigerated).
Chicken
Shrimp
Fish (think salmon, tuna, mackerel)
Ground turkey
Tofu
Meat replacements, like Boca patties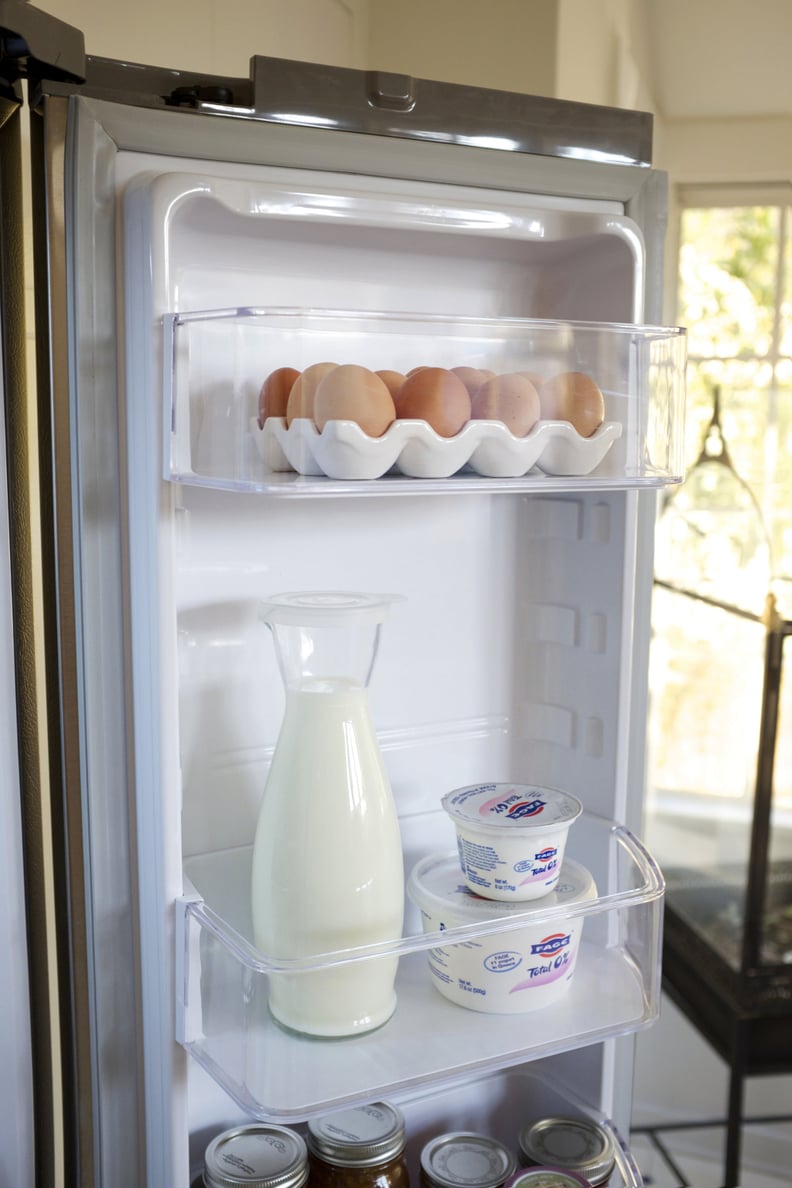 Dairy, Eggs, and Dairy Alternatives: Refrigerated Section
Also at the end of your trip, pick up any dairy or dairy-substitute items, as well as eggs.
Eggs
Cottage cheese (for high-protein snacks or smoothies)
Greek or Icelandic yogurt, or coconut yogurt
Plant-based milks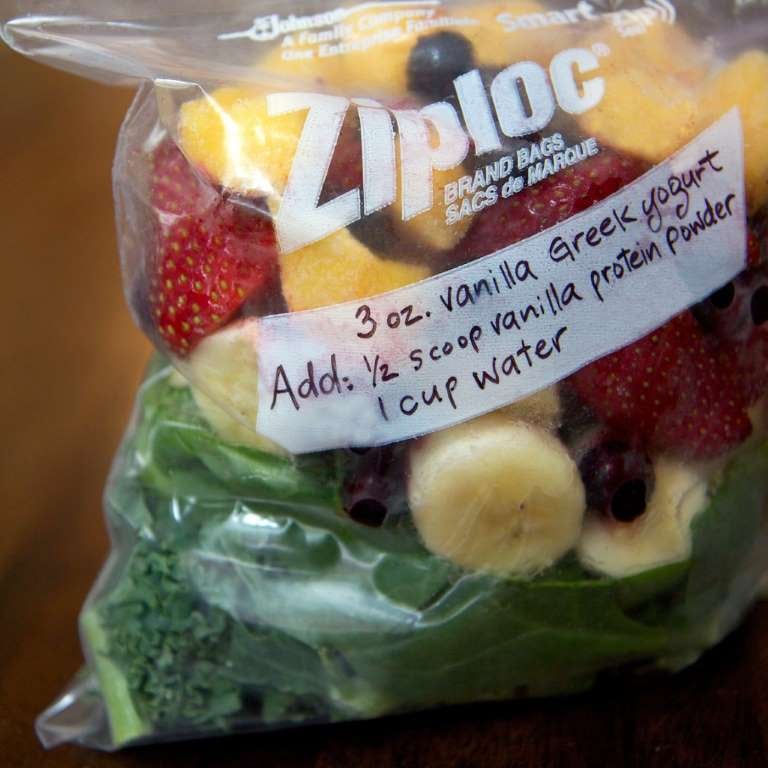 Frozen Essentials: Freezer Section
Whether you need frozen veggies for longer shelf-life, frozen fruit for smoothie packs, or frozen protein in bulk, this is the final stop on your grocery run. Consider picking up the following:
Frozen chicken
Frozen shrimp or fish
Frozen meat alternatives
Frozen veggies
Frozen fruit