I Hiked to Mount Everest Base Camp and Back — Here's How Hard It REALLY Is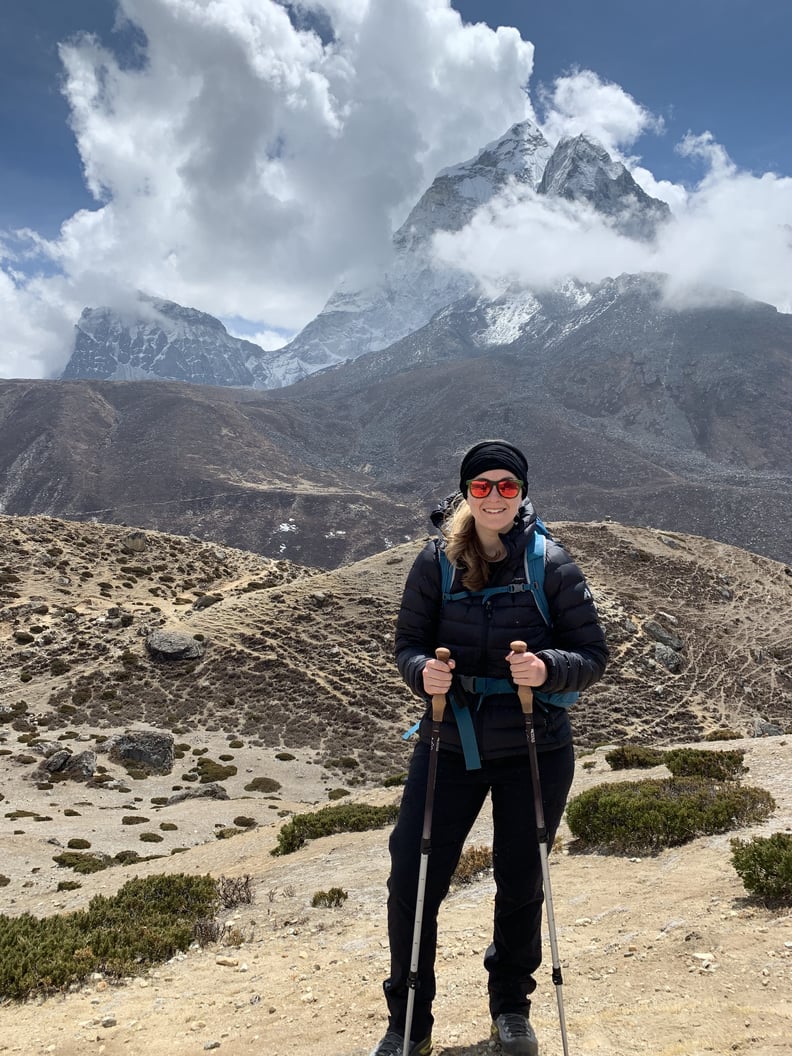 Caitlin Gallagher
Caitlin Gallagher
I've always been fascinated with Mount Everest. From watching every documentary I could find to reading Into Thin Air to being completely gripped in the theater while watching 2015's Everest, I've always found the mountain — and those who choose to visit it — mysteriously alluring. While I never had the desire to actually summit the world's highest peak, I did always want to do the next best thing: trek to Mount Everest Base Camp and back. And after tons and tons of planning, that's exactly what I did this past April (the beginning of the Everest hiking season). Was it amazing? Yes. Was it hard? Harder than I ever thought it would be.
Let me preface this by saying I love to hike. When I lived in New York, I would go upstate every chance I got to hike a mountain or run a trail. I love being outside, and the different challenge (and burn) hiking gives makes me happy. And as an active person who works out four to five days a week, I thought I was fully prepared to take on Mount Everest's Base Camp trek. After all, so many of the blogs out there talk about how the trek can be quite leisurely, how anyone can do it, and how manageable it all is.
After trekking up to base camp for nine days, finally reaching it and spending the night at 17,600 feet, and trekking back down for four days, I can officially say that it is really f*cking hard. I went with my husband, my sister, my brother-in-law, one other couple, a guide, and two Sherpas through Mountain Gurus (I couldn't recommend them enough!). We saw people cry, battle altitude sickness, and turn around and go back down. But can anyone do it regardless of their fitness level? Yes, but there are a few catches. Here are nine things you need to know before you try.
01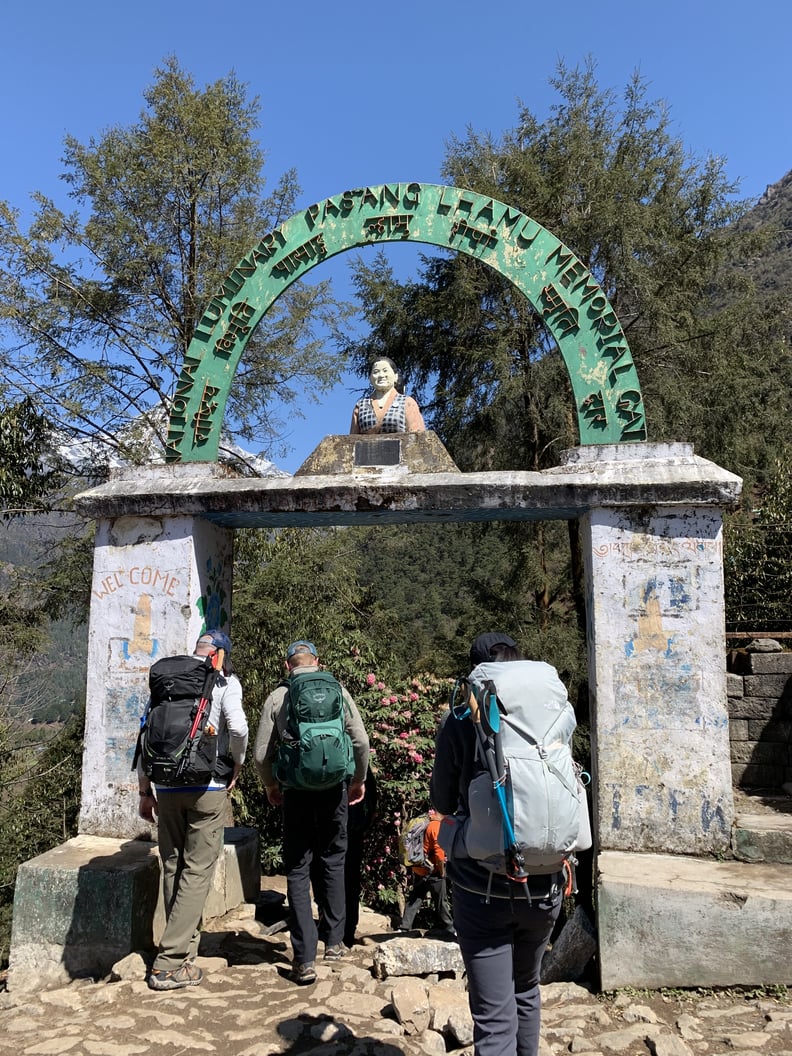 There's a LOT of Downhill on the Way Up, and a LOT of Uphill on the Way Down
This seems like a cruel joke, but it's something I was definitely not prepared for. The first day of the entire trek was spent going downhill for over an hour. And two days after that, after reaching more than 11,000 feet in elevation, we went down over 1,000 feet the next day . . . only to go right back up and then some! And many of the uphill pushes are steps, so if you can imagine climbing well over 100 flights of stairs in one go, then you have a little idea of what an afternoon can be like.
02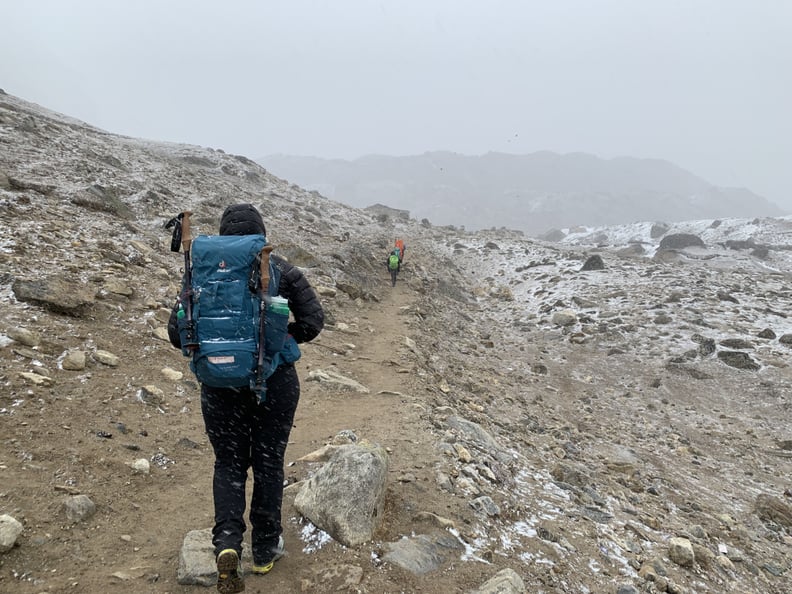 Some Days You'll Be Hiking For 7+ Hours
You don't have many big push days, but when you do, they are long. While you hike some days for three or four hours, others can be seven hours or more. You do get to stop for lunch and tea and can always stop for water when you need it, but you should mentally prepare yourself for long stretches of strenuous hiking. And on top of that, you'll most likely experience all four seasons in one day. You'll be cold in the morning, peel off layers of clothing when you're hiking in the hot sun, start to shiver when the sun goes behind a cloud and the temperature suddenly drops, and have to put your Winter hat on when it starts snowing.
03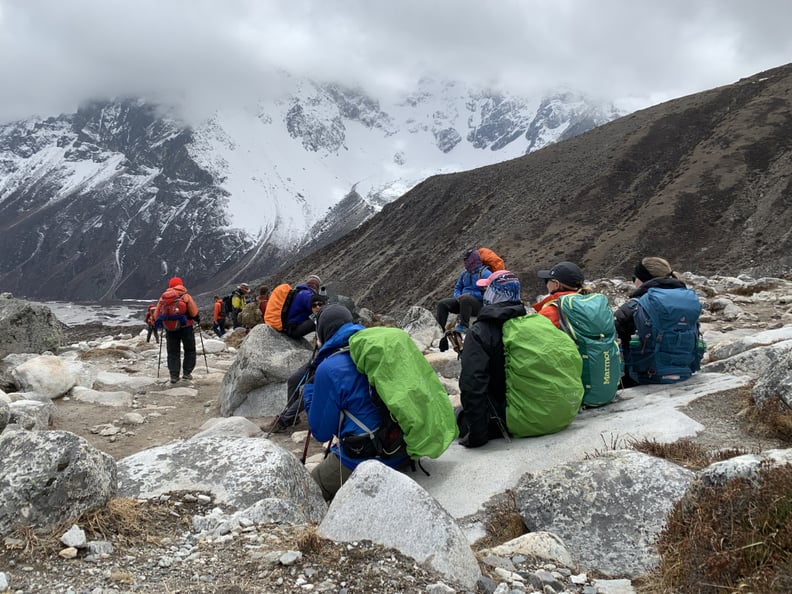 You Can Break When You Need to, but Be Aware of Your Schedule
Always be vocal about needing to stop for a minute to catch your breath, sip on water, or grab a snack from your pack for an energy boost. The most important thing you can do is listen to your body, especially as you're climbing to higher and higher altitudes. But you should also be aware of your group's schedule. If you're trying to get to your next tea house (the hostel-like places where people sleep on the trek) before dark, be mindful of not stopping every 20 minutes or taking long breaks. The last thing you want to do is be stuck hiking on rocky or snowy terrain when it's pitch black outside and all you have to guide you is your headlamp!
04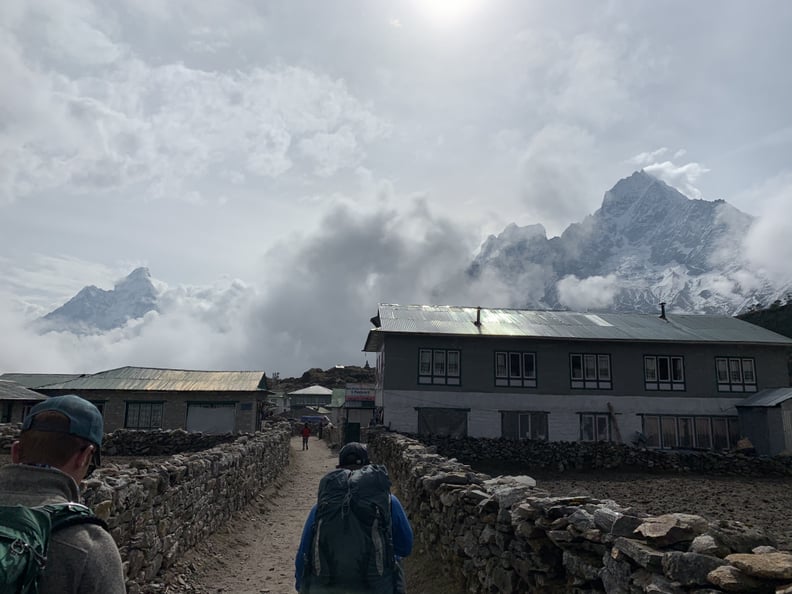 Drink 4-6 Liters of Water Every Day
Drink a lot of water. And when you are full of it and feel like you've had enough, drink some more. Water is the key to feeling good on the mountain and fighting altitude sickness. While you definitely don't want to overdo it (our guide told us a horror story of a man who drank 13 liters of water in one day — 13! — and had to be airlifted to the hospital), you do want to make sure you're drinking at least four liters a day. And when you're reaching the really high altitudes, bump it up to five or six. Yes, you'll pee a lot, and treating your water with iodine tablets is a pain, but your body will thank you.
05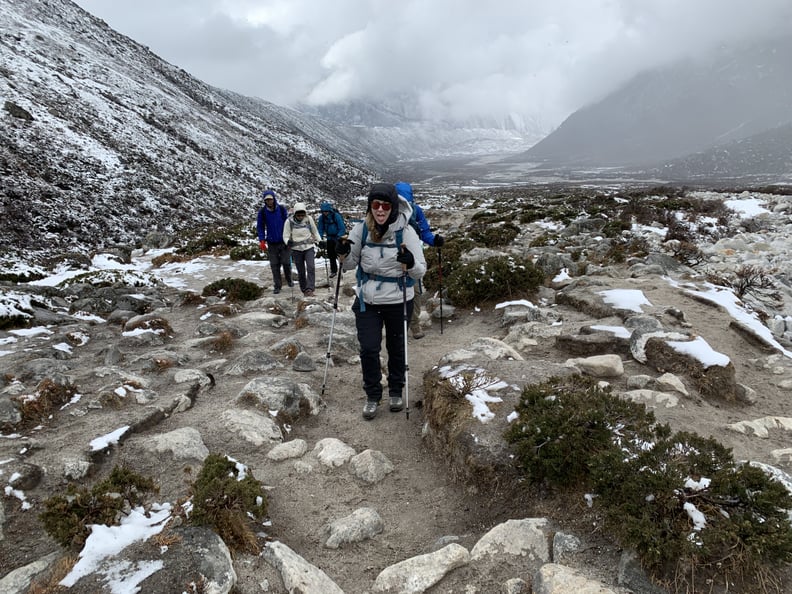 Invest in Good Hiking Poles
Our group used our hiking poles on both the way up and the way down. They help so much when going up a big flight of steps, and on the way down, they save your knees. They just give you a little extra support when you need it.
We all brought our own, but I used REI's Co-op Flash Carbon Trekking Poles and can't recommend them enough! Just make sure you have poles that are easily collapsible so you can strap them to your pack when you don't need them (and pack for traveling to and from Nepal).
06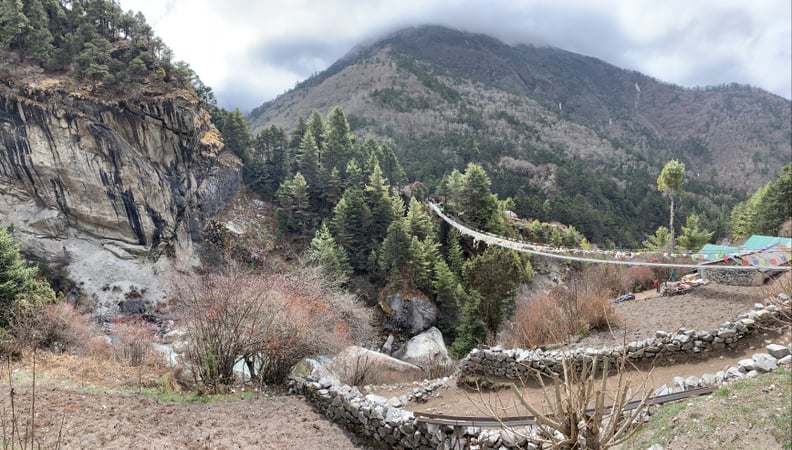 You'll Still Have to Hike on Rest Days
If you're traveling with a great company who really knows what they're doing, you're going to have a few sweet, sweet rest days on your trek. On these days, you stay put in the town you're in so that your body can adapt to the altitude. But that doesn't mean you do nothing at all on these days. A big thing on the mountain (for Everest summiters, as well) is to hike high and sleep low, which means you'll hike up at least 1,000 more feet in elevation and then come back down to where you're staying to sleep. This helps your body adjust better and reduces the risk of altitude sickness.
Thankfully, these rest-day hikes usually only last around one to two hours, and then you do have the rest of the day to explore, relax, and recharge.
07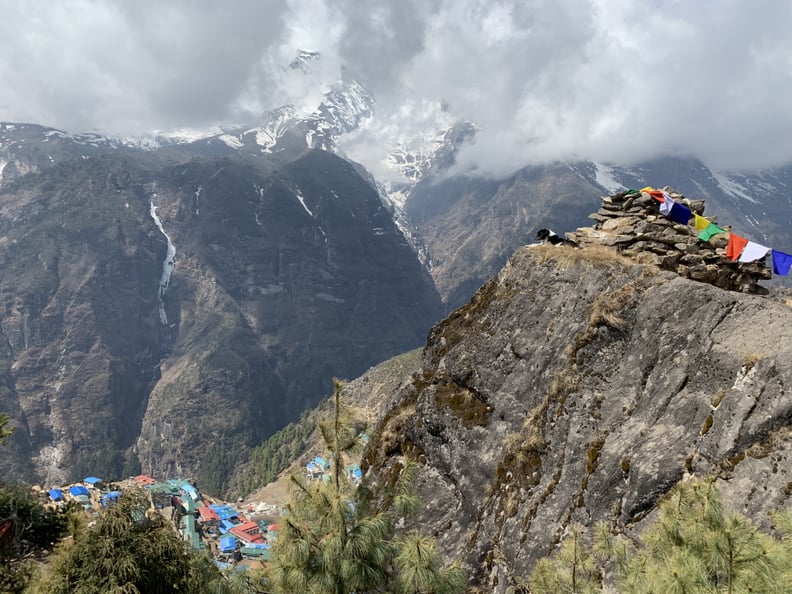 Breathe in Through Your Nose and Out Through Your Mouth
Taking deep breaths is something I really took for granted before I headed to Everest. Once we hit 11,000 feet (which was on day two), I found it really hard to breathe deeply, which completely freaked me out. Our Sherpas reminded us to breathe slowly — in through our nose and out through our mouth — so we wouldn't hyperventilate. And even after settling at a new elevation for the night and we were just sitting around eating dinner, we would have to catch our breath. It's scary, but your body does adapt. Just remember to focus on your breathing.
08
Altitude Sickness Can Hit Anyone
In our group of nine, seven of us battled some type of illness on the way up (and down!). The two who didn't get sick were Sherpas who have lived on the mountain their entire lives and trek to base camp for a living. If you do everything right — drink tons of water, take it slow, have rest days, etc. — altitude sickness can still hit anyone, including experienced guides who have been doing this for years. It doesn't matter how fit you are; there's no rhyme or reason for who can get altitude sickness. This can present itself in the form of headaches, nausea and vomiting, loss of appetite, fatigue, and extreme shortness of breath. In our group, my brother-in-law caught a stomach bug, I battled debilitating headaches, someone else lost their appetite (and their energy), and others had to hike through bad waves of nausea.
That fact can be daunting and scary, but again, you have to listen to your body. This might mean staying behind for an extra rest day or, worst case scenario, turning around and going back down the mountain if your symptoms don't improve. The worst thing you can do is continue to go up if you're really not feeling well. That can result in altitude sickness progressing into something more serious, like HAPE (high altitude pulmonary edema), or a buildup of fluid in the lungs, or HACE (high altitude cerebral edema), when there's fluid in the brain, which are both life-threatening.
09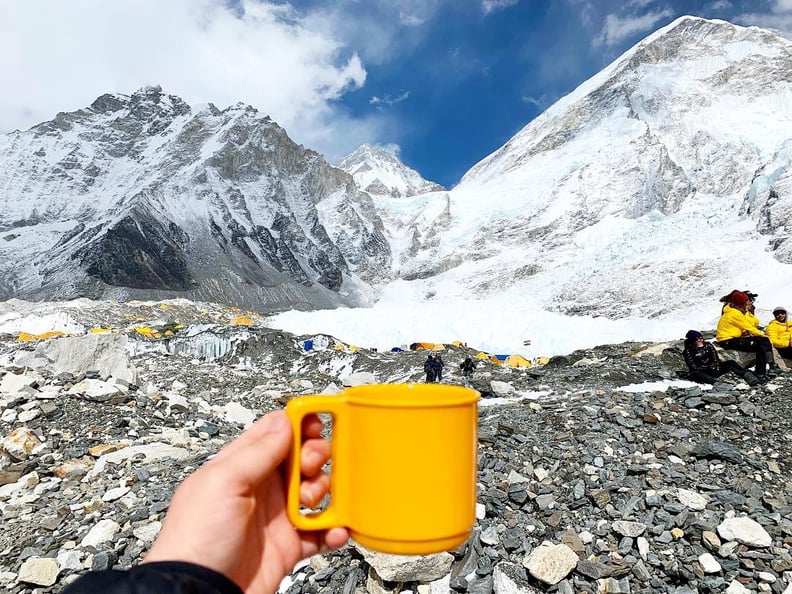 You Don't Have to Train, but It Definitely Helps
We encountered so many different people on our journey up the mountain. We met incredibly fit people, people who had never worked out a day in their life, and people who worked out here and there and were just kinda winging it. While we did see some people turn around due to altitude sickness, you can absolutely do it if you take proper care of yourself. Even if you don't work out very often or ever, you can still do it, but you have to really want it. Everyone in our group made it, but the one thing we all said when it was over? "That was so much harder than I thought it would be."