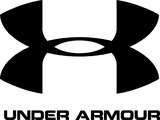 Alongside
Under Armour
, we're highlighting women who are redefining what it means to be an athlete once their college careers come to an end.
After her first open-heart surgery at age 7, it would have been easy — and understandable — for Stevie Wisz to become pessimistic. The organ literally keeping her alive was failing her; without the pacemaker implanted during her second surgery at age 10, her heart would stop beating for up to seven seconds at a time. Instead, her diagnosis of aortic stenosis has given Stevie purpose, strength, and a fighting spirit. "It has helped shape me into a determined, strong, brave, and optimistic individual who loves using her story to inspire others," she said.
Not only did Stevie not let her heart disease get in the way of leading a normal life, but in fact she became a star softball player, pushing the boundaries of what it means to be a female athlete. "Throughout all of the hardships and obstacles I have endured throughout my life, softball has been my saving grace," she said. "Softball was the one thing in my life that allowed me to appreciate my worth and provided me with a safe space to simply be myself."
While Stevie was always passionate about softball, as a kid, her heart was really more in the game of soccer — until her doctor said her heart couldn't take it anymore. The decision over whether to pursue soccer or softball was made for her when her cardiologist told her it was time to hang up her soccer cleats and stick to the diamond. And while she loved softball, she felt her skills to be mediocre. Instead of gunning for a scholarship, she decided to retire from the sport and head to college to focus on her academic studies.
However, when she got to UCLA — her dream school — she spent her first quarter "struggling, lacking a purpose, homesick, and ready to head back home to be close to my family." So she took a chance and asked the UCLA softball team to give her a tryout. After a physically and mentally taxing tryout, she was offered a spot as the team manager (feeding softballs into the machines and shagging hundreds of softballs each week). After about three weeks, the coaches decided to grant her a position on the roster because of the dedication, hard work, and leadership she had shown. "I, the girl who had always doubted her softball abilities as a result of her heart disease, was able to live out her dream of playing softball at her dream college," Stevie said.
And the rest is history. Stevie was a member of the team all four years of her college career and was made a team captain (as a walk-on) for her senior year. "I was able to compete in the sport that I have loved since a very young age alongside my best friends at the highest level while on the biggest stage of college softball," she said. The high point: winning a national championship in her senior year.
Now that she has graduated college, Stevie continues to bring the life lessons she accumulated while on the team into practice. "Softball players not only have to be physically strong, but they also have to be mentally and emotionally strong in order to be successful," she said. "Softball is a game of failure, and players must learn how to handle and recover from failure. Further, playing a team sport allows one to form intimate relationships, learn the importance of teamwork, improve communication skills, surround oneself with individuals who push them to their maximum potential, and interact with diverse people, all of which are essential for success in the real world outside of sports."
Stevie now uses those skills and her platform to advocate for other young athletes and those overcoming illnesses like heart disease. While she is pursuing a career as a physician's assistant, she also gives back to the softball community by participating in youth camps, coaching high school softball, and giving private lessons to girls in her community. "By sharing my life story and experiences, I plant seeds of encouragement in the athletes and reassure them that they can achieve anything they put their mind to," she said. "I hope to always remain involved with the softball community because it has been, still is, and always will be such a big part of my life."
While she's no longer playing professionally, Stevie is still extremely committed to physical health and activity. "I have a deep passion for health and fitness," said Stevie. "I've established a fitness routine that allows me to maintain a healthy stature for my own body but also maintain a balanced life. I try to incorporate a wide variety of exercises and fitness routines including high-intensity interval training, weight training, CrossFit training, yoga, spin, and pilates. My most recent obsession is spin cycling!"
Even in the midst of a pandemic, Stevie is staying positive and committed to her own health, as well as that of the different communities she is a part of. She speaks to her youth mentees over Zoom, actively engages with followers of her fitness page (where she posts workouts, recipes, daily routines, and uplifting messages), and uses her social media platform to help encourage individuals with conditions like her own to come together and celebrate one another.
"During COVID, I have done my best to stay in close contact and engagement with all of the different communities I am a part of," she said. "I continue to reach out to the members of the community while encouraging, supporting, and spreading love to them in any way that I can."
While having heart disease forced Stevie to live differently than most athletes, she credits it with being the most significant and defining thing in her life — she's even grateful for it. "My heart disease has taught me that there are so many good things in life that are so often overlooked," she said. "We need to start being thankful for all that we do have and stop focusing on what we lack. Each and every person, no matter their ethnicity, medical history, or social status, is worthy, valuable, loved, and strong. We are where we are meant to be and who we are meant to be — believe it."

Shop Stevie's Favorites from Under Armour
Credits: Editor: Aviel Kanter; Photos Courtesy of Stevie Wisz; Visual Designer: Kelly Millington; Producer: Alex Friedlander