Justine Dufour-Lapointe Beijing Olympics Room Workout
Moguls Skier Justine Dufour-Lapointe Shares Her Daily Workout at the Beijing Olympics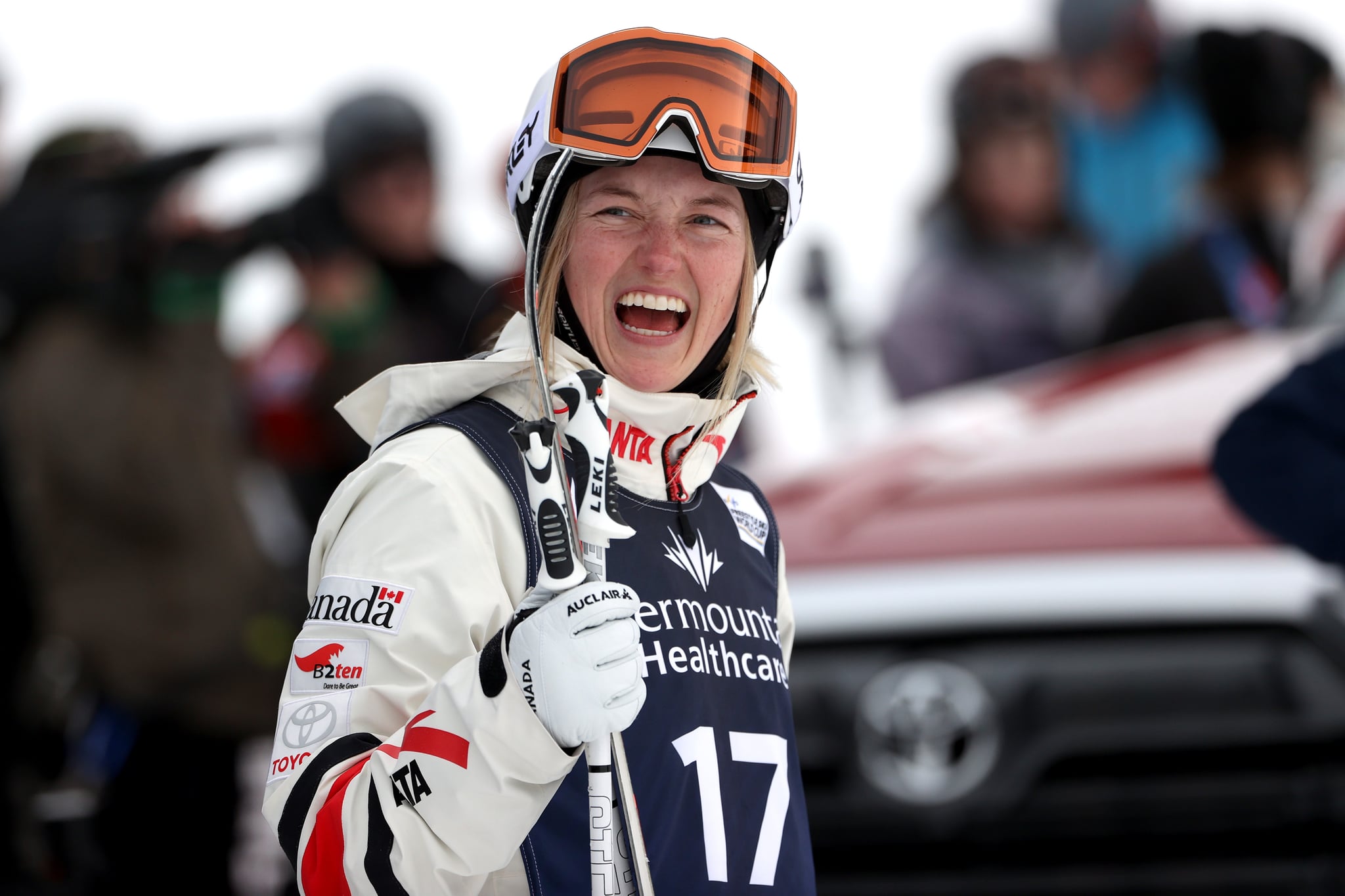 Image Source: Getty / Ezra Shaw
Justine Dufour-Lapointe is a freestyle skier set to represent Canada in women's moguls during the 2022 Beijing Olympics. The Games have already started with preliminary rounds of luge and curling, but the opening ceremony kicks off on Feb. 4. Dufour-Lapointe won moguls gold at the 2014 Games, then followed that up with a silver at Pyeongchang 2018.
Dufour-Lapointe got to Beijing last week, and she recently shared a workout video in her room, seen ahead. Her equipment of choice? Sliders, different types of resistance bands, what looks like a long elastic rope, and a mini trampoline. (Fun fact: Eva Longoria also loves mini trampolines — she loves them so much that she took one with her on a recent trip to Dubai.) You'll see Dufour-Lapointe do V-ups, sprints, a variation of banded step-ups, squats, mountain climbers, and more with the trampoline.
There's also an upper-body and back-lunge exercise using her sliders and the long elastic, pulses with that same elastic, as well as single-leg Romanian deadlifts and additional squats using a resistance band with handles. Dufour-Lapointe doesn't share any rep or set counts, but we can imagine how difficult the cardio and strength session is. "Game mode activated, big day's coming," she captions the video.
Qualifications for women's moguls are set for Feb. 3 at 18:00 China Standard Time, which is 5 a.m. ET and 2 a.m. PT. Dufour-Lapointe's older sister Chloé Dufour-Lapointe (Justine Dufour-Lapointe is the youngest of three) will compete in the same event in Beijing. While this is Dufour-Lapointe's third Olympics, it's Chloé Dufour-Lapointe's fourth. When Dufour-Lapointe won gold at Sochi 2014, Chloé Dufour-Lapointe came in second right behind her on the podium. Their eldest sister, Maxime Dufour-Lapointe, also competed in the 2014 Games, but she is now attending medical school to become a doctor. Here's hoping Dufour-Lapointe can add to her collection of medals this time around to land her a trio of podium finishes!