The Best Low-Carb, Keto-Friendly Pecan Pie Recipe
This Delicious Pecan Pie Will Look Right at Home on Your Holiday Table — and It's Low-Carb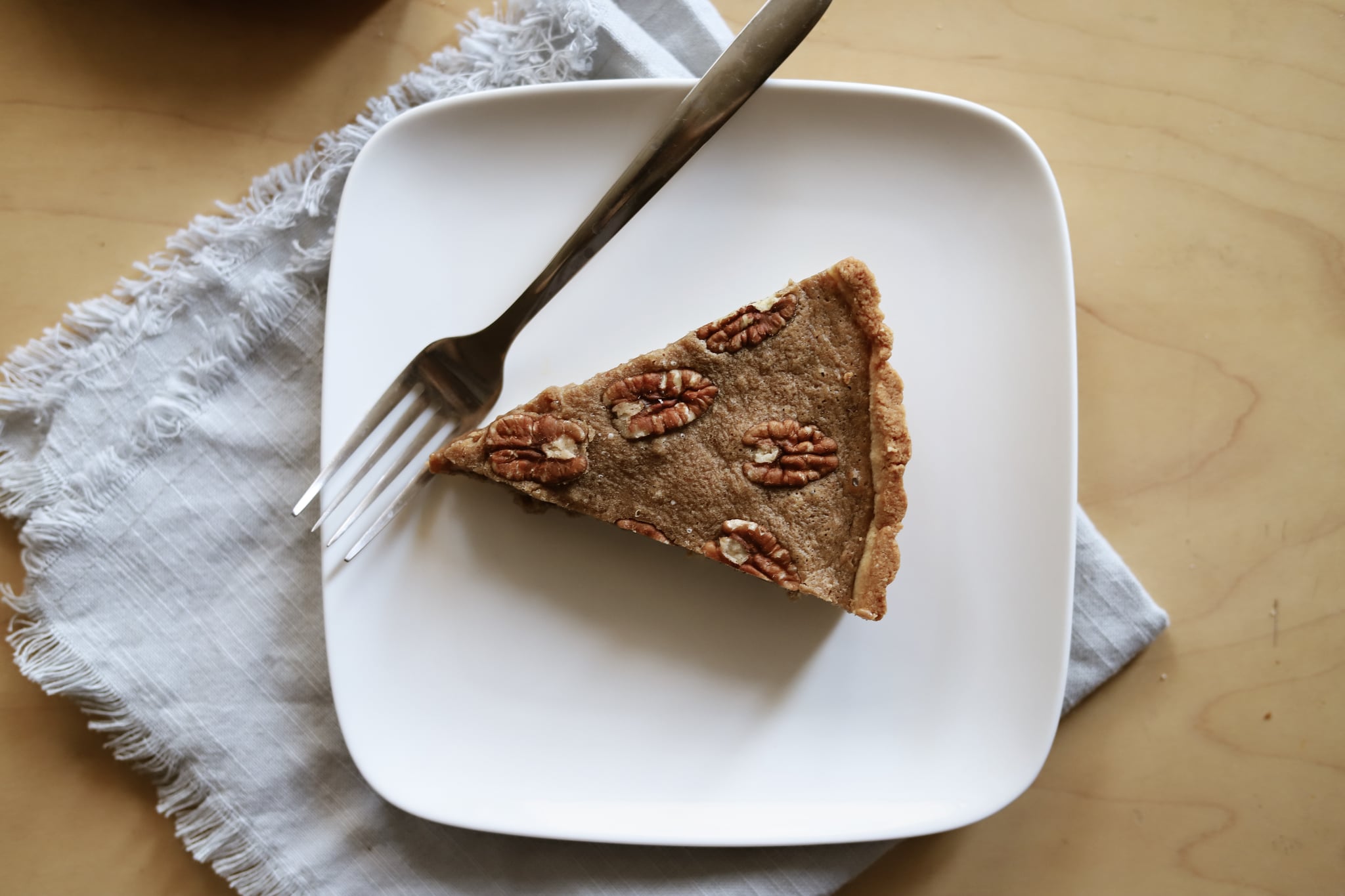 If you're on a low-carb diet but you can't imagine celebrating the holidays without a slice of pecan pie, I have some very good news. This recipe delivers the same rich flavor without the carbs. You just need to make a few simple swaps, and dessert is back on the table.
First, let's talk about the crust: you'll use almond flour in place of traditional flour, then add the low-carb sweetener erythritol to the dough.
For the filling, you'll swap in cashew, almond, or pecan butter, which deliver a richness, color, and creaminess that's similar to the caramel found in a traditional pecan pie. Finally, you'll add Swerve brown sugar substitute, which gives the filling that molasses taste without raising your blood sugar.
Of course, the one thing you can't do without is the pecans themselves. I've used whole pecans, but you can try pecan halves or chopped pecans if you prefer. If you like a bit of crunch, add more pecans to the filling and on top. You can also sprinkle in cinnamon, ginger, and nutmeg for extra flavor! Then simply serve the pie as is or enjoy it with low-carb ice cream or whipped cream.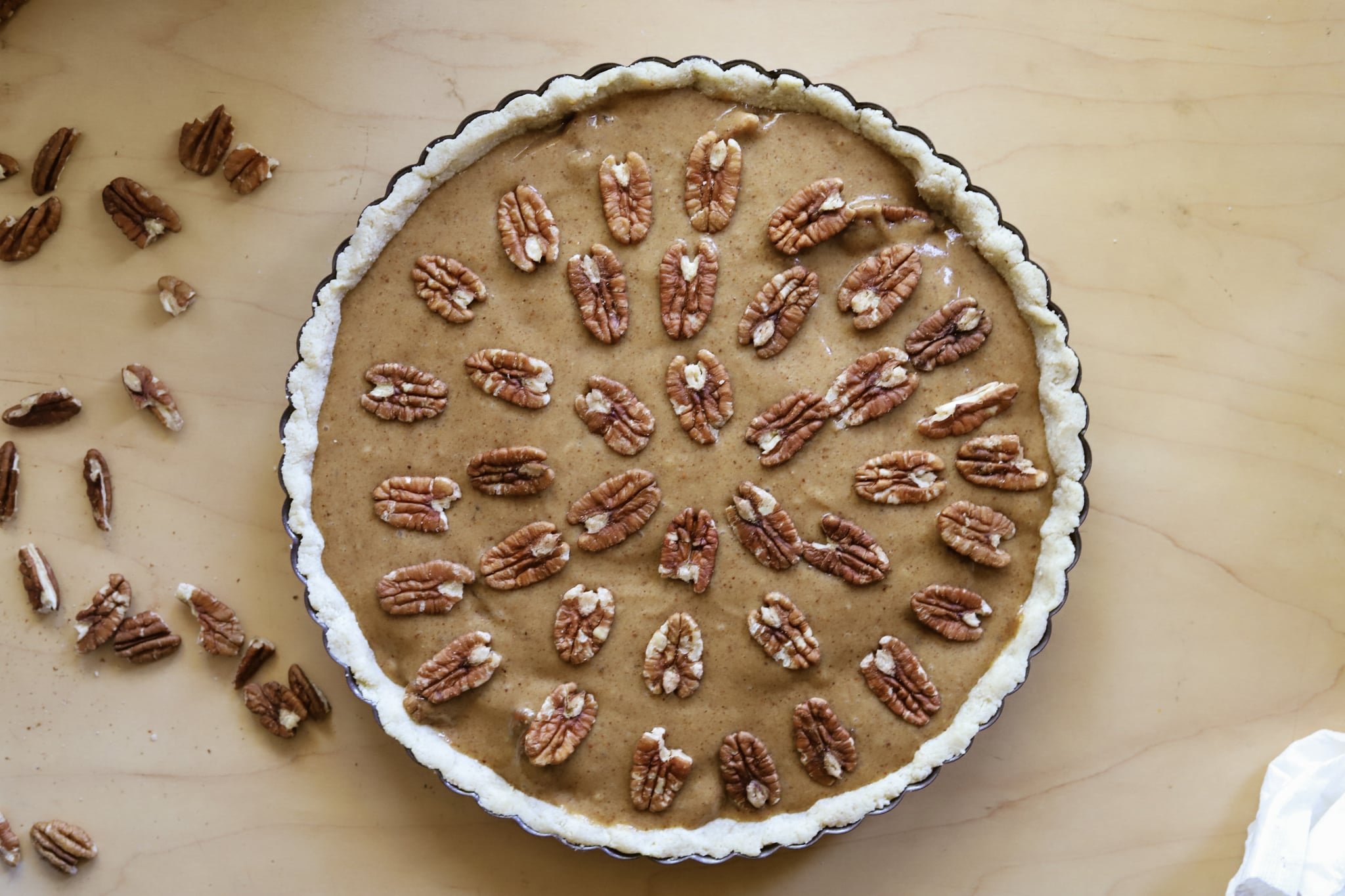 Low-Carb Pecan Pie
Original Recipe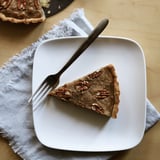 Ingredients
Crust
2 1/3 cups almond flour
1 egg
4 tablespoons ghee or grass-fed butter, melted
1 tablespoon erythritol
1/4 teaspoon salt
Filling
1 cup Swerve brown sugar
1/3 cup erythritol
4 tablespoons butter, melted
1/2 cup cashew, almond, or pecan butter
1/4 cup heavy cream
3 eggs
1/4 teaspoon sea salt
1/2 tablespoon vanilla extract
2 1/3 cups whole pecans
Directions
Preheat oven to 350°F.
Combine crust ingredients in a bowl using a rubber spatula.
Spray a 10"x11.25" pie pan with oil or butter, and press the crust using a spoon to cover all edges to the top evenly.
Bake for 8 to 10 minutes or just until firm. Take out, and allow to cool.
Prepare the filling by whisking Swerve brown sugar, erythritol, butter, nut butter, heavy cream, eggs, salt, and vanilla extract in a large bowl until it has a smooth and shiny appearance.
Add only 2 cups of pecans to the batter, and use a rubber spatula to incorporate.
Pour the filling into the pie crust.
Use the remaining 1/3 cup of pecans to decorate the top.
Bake for 30 to 35 minutes, just until most of the pie is firm. The center will still be a little soft.
Allow to cool for two to three hours, then enjoy.
Information
Category

Desserts, Pies/Tarts

Yield

10-12 slices

Prep Time

25 minutes

Cook Time

35 minutes

Total Time

59 minutes, 59 seconds