You may never have the time or energy to wield several pots and pans like a contestant on Top Chef — but that doesn't mean you can't pull together a healthy meal any night of the week. If you're unfamiliar, you'll want to get to know the sheet pan recipe: these one-dish wonders require minimal ingredients and prep time, without sacrificing on flavor or nutrients. And the ones here are low-carb. So, whatever your goals — whether to lose weight, or honestly, just get dinner on the table before your kids melt down — grab a pan and watch your oven do the work.
01
Garlic Ranch Chicken and Veggies
There might be nothing more family-friendly than simple, crisp-tender chicken and veggies. Just substitute the potatoes for a low-carb option like zucchini or brussels sprouts.
Get the recipe: garlic ranch chicken and veggies
02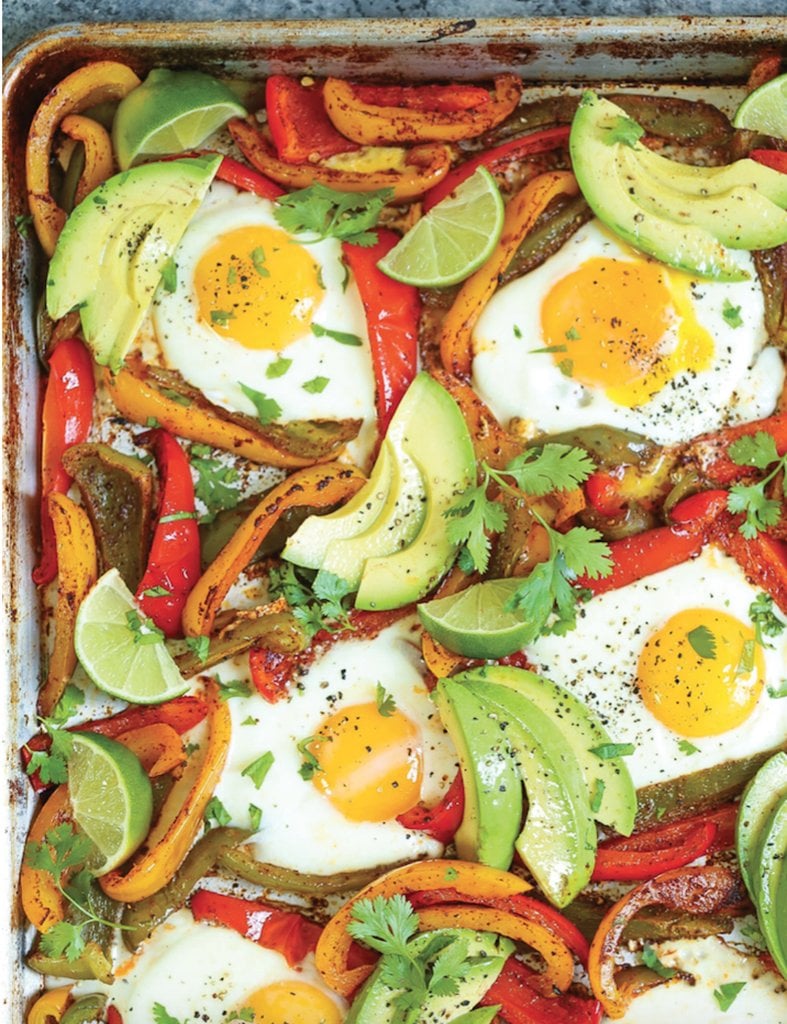 Sheet Pan Breakfast Fajitas
Nothing says weekend brunch quite like a plateful of eggs and avocado. They'll keep you fueled with healthy fats and protein, while the peppers deliver essential vitamins.
Get the recipe: sheet pan breakfast fajitas
03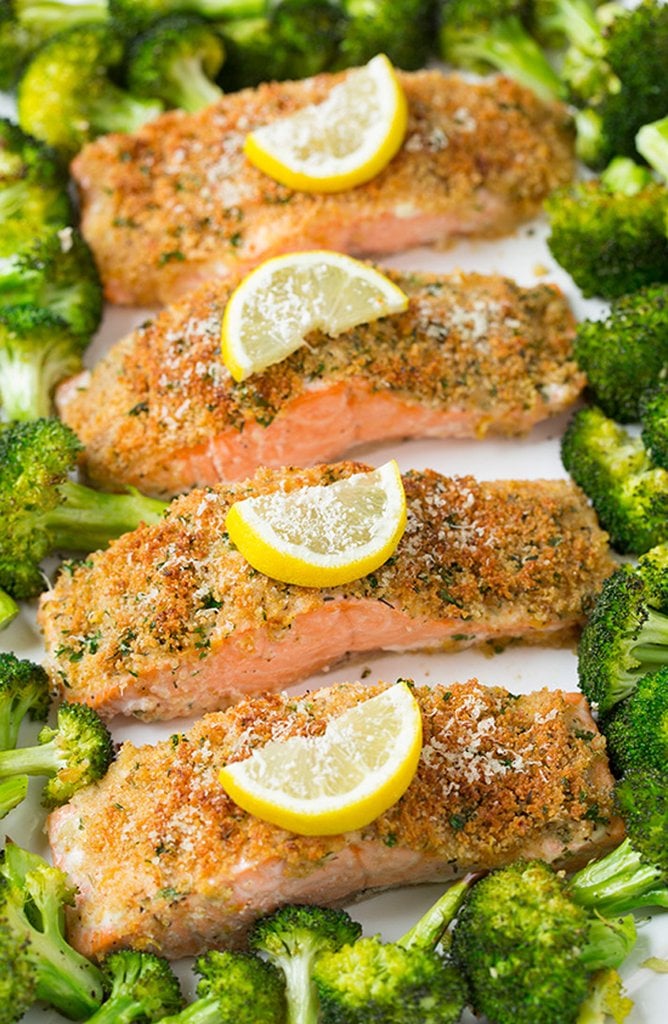 Parmesan Crusted Salmon With Roasted Broccoli
04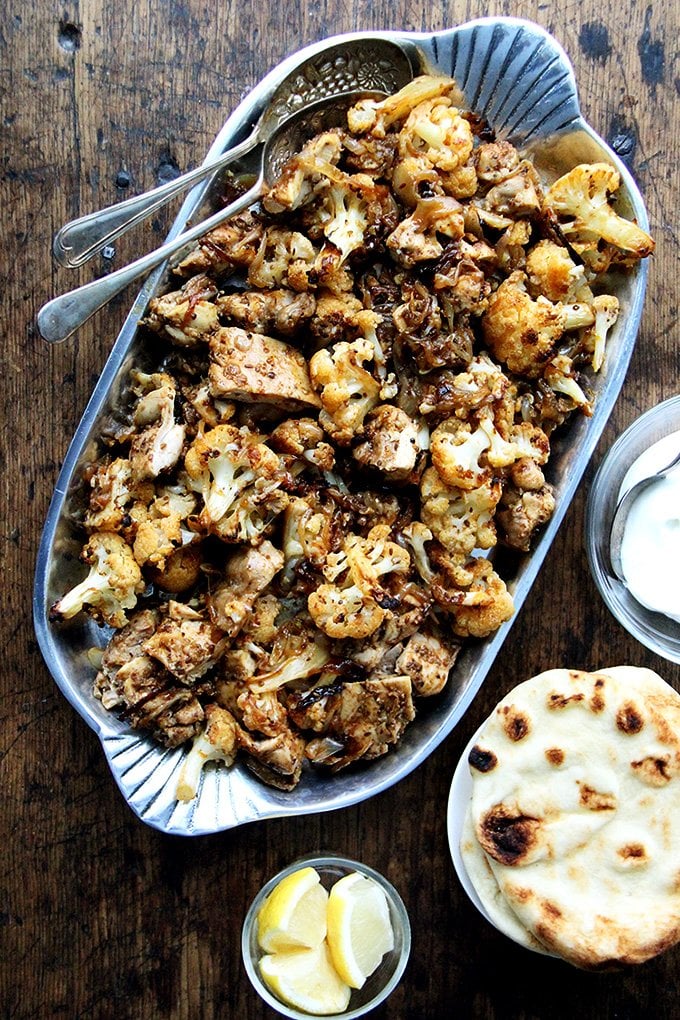 Chicken and Cauliflower "Shawarma"
This high-protein recipe is inspired by the spices found in shawarma. To make it low-carb, try swapping lettuce cups for the pita bread.
Get the recipe chicken and cauliflower "shawarma"
05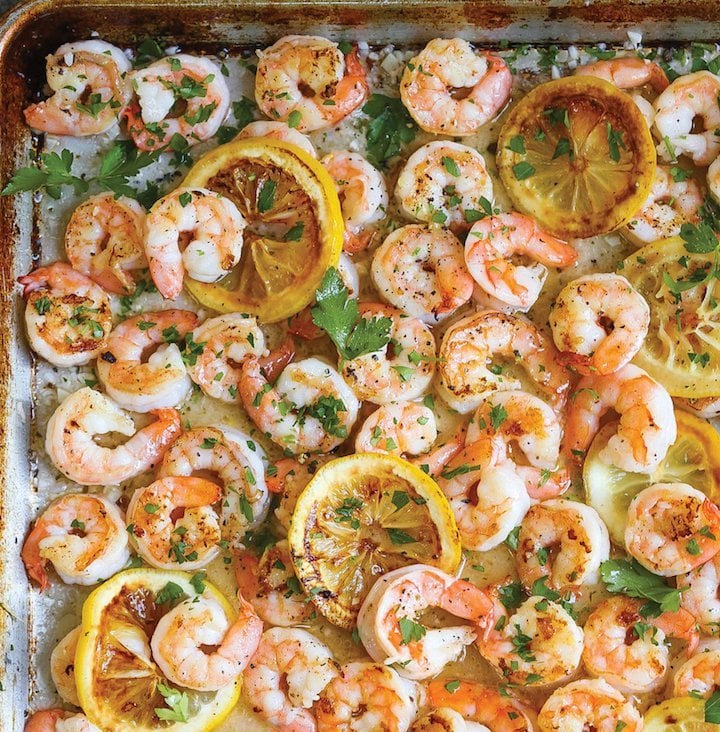 Sheet Pan Garlic Butter Shrimp
Serve this simple five-ingredient shrimp dish with salad, cauliflower rice, or roasted veggies for a light and flavorful dinner.
Get the recipe: sheet pan garlic butter shrimp
06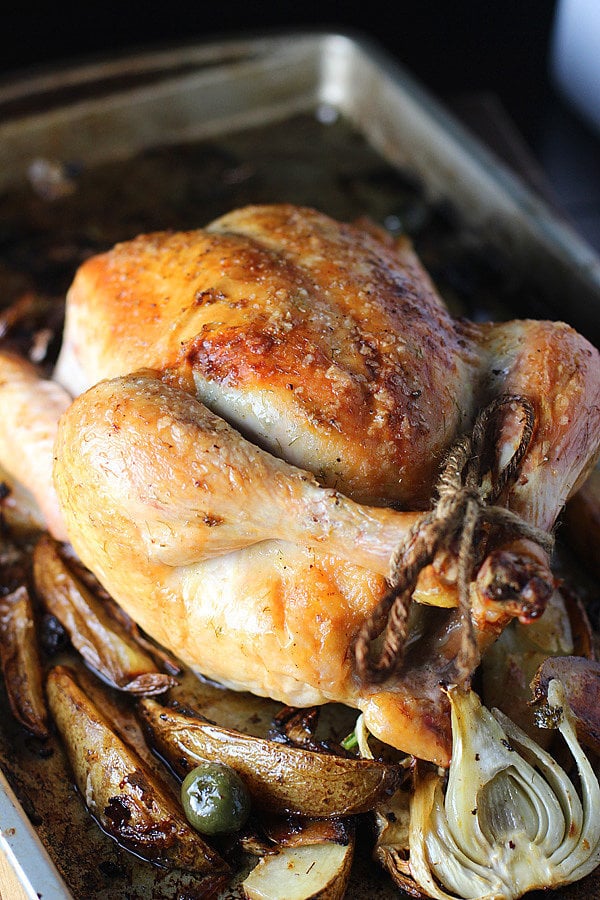 Roast Chicken With Fennel and Olives
The only thing better than a whole chicken is one infused with onion, garlic, and lemon, and roasted atop fennel, olives, and a low-carb vegetable of your choice.
Get the recipe: roast chicken with fennel and olives
07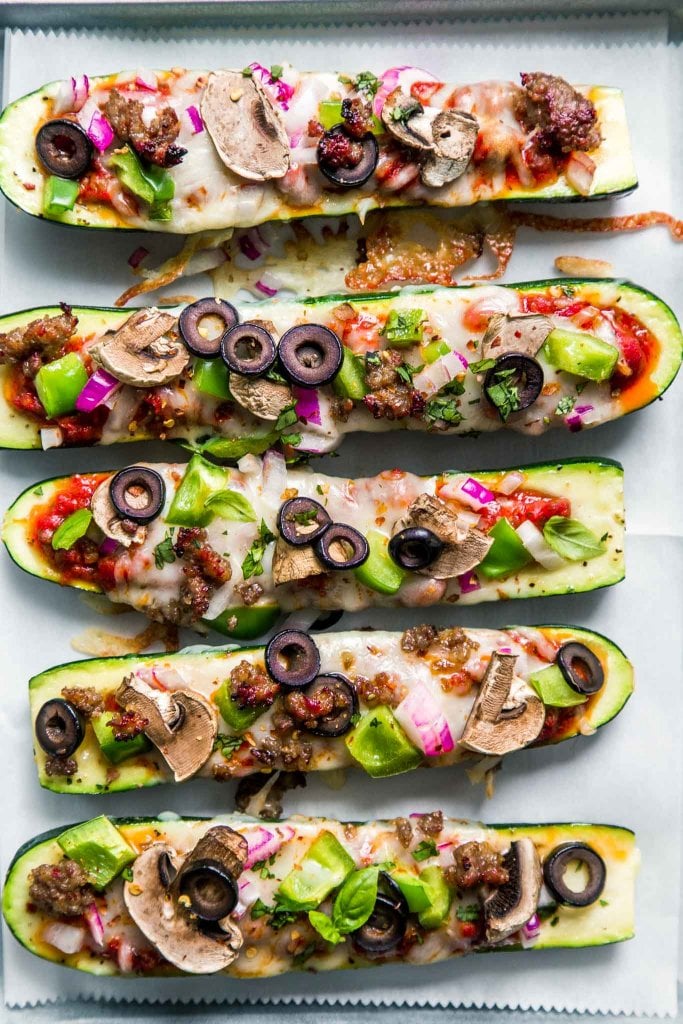 30-Minute Zucchini Pizza Boats
All the things you love about pizza — tomato sauce, cheese, abundant toppings — minus the carb-laden crust. (You won't miss it.)
Get the recipe: 30-minute zucchini pizza boats
08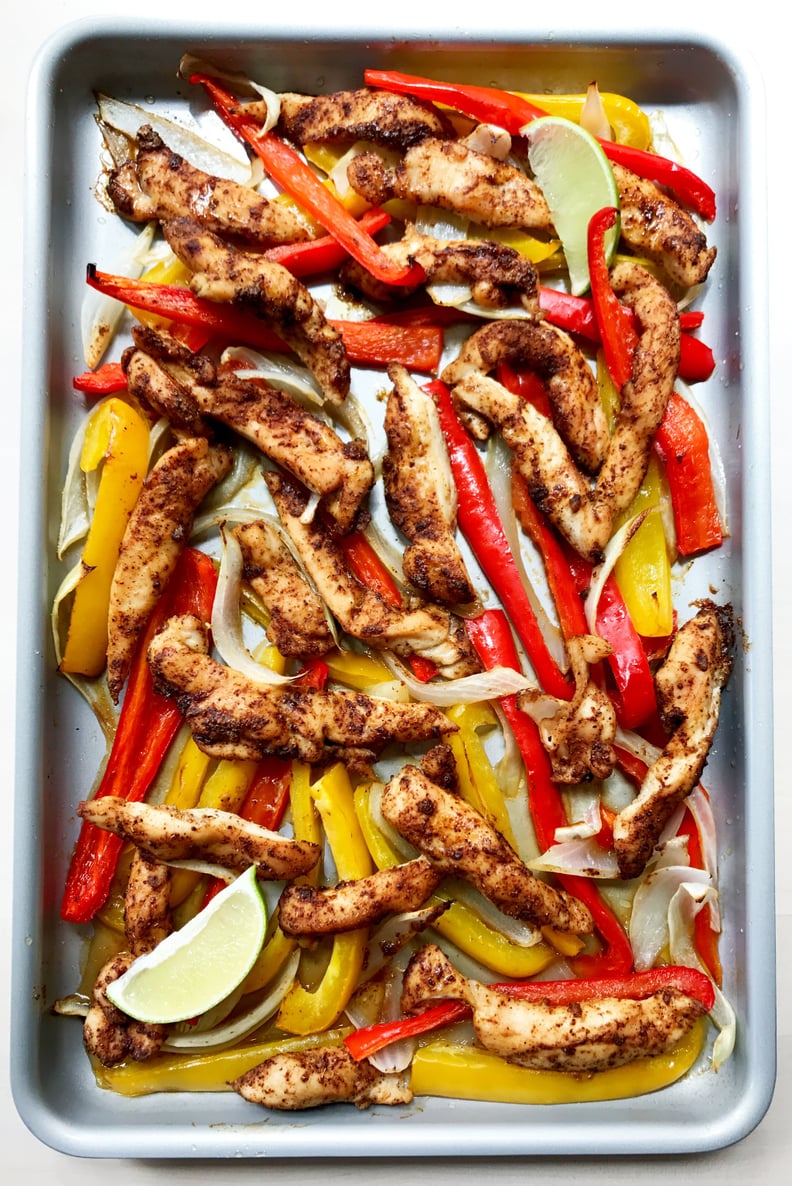 Sheet-Pan Fajitas
Taco Tuesday just got a serious upgrade. Serve this basic chicken fajita filling any way you want: with cauliflower rice or low-carb tortillas, and always guacamole and cheese.
Get the recipe: sheet-pan fajitas
09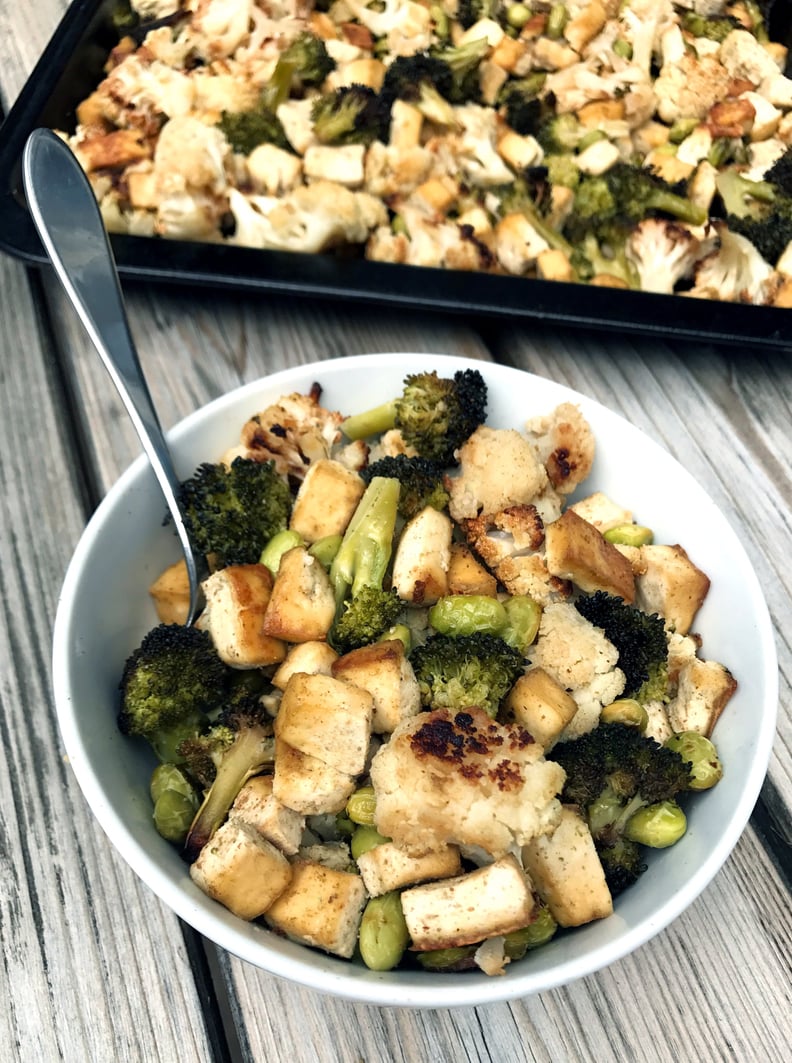 Roasted Tofu, Cauliflower, and Broccoli
10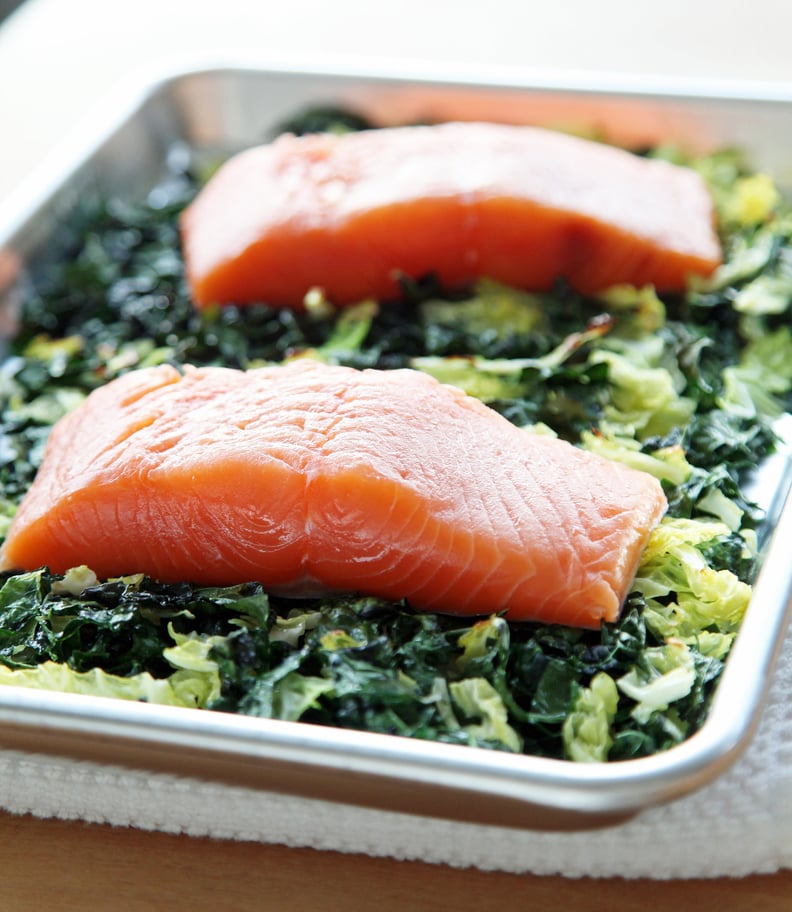 Salmon With Crispy Cabbage and Kale
11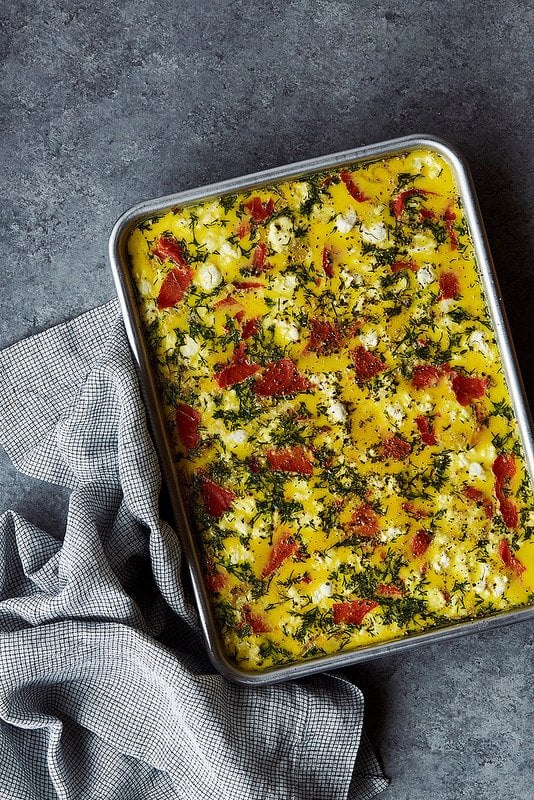 Crustless Quiche With Smoked Salmon and Goat Cheese
It just sounds fancy, doesn't it? And if your brunch crowd has every dietary restriction imaginable, this recipe is sure to please — it's gluten-free and keto, and can be made Paleo or Whole30.
Get the recipe: crustless quiche with smoked salmon and goat cheese
12