All 5,400 Hilton Hotels Will Have a Peloton by the End of 2022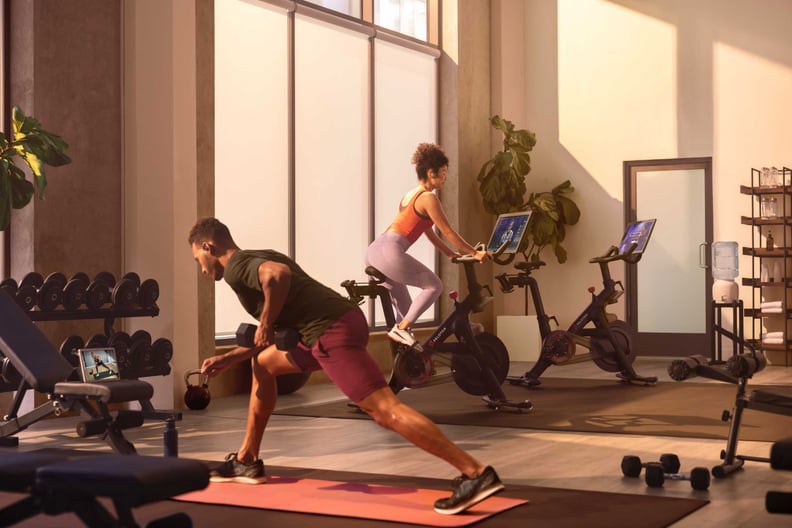 Peloton
Peloton
As POPSUGAR editors, we independently select and write about stuff we love and think you'll like too. If you buy a product we have recommended, we may receive affiliate commission, which in turn supports our work.
During the pandemic, many of us were forced to limit travel and turned to at-home fitness for endorphins and excitement instead. If you have missed the adventure and fresh hotel sheets that come with taking a trip but got hooked on your regular 45-minute EDM rides with Cody Rigsby, there's good news: now, you can have both.
By the end of the year, all 5,400 Hilton hotels across the country will have at least one Peloton Bike available in the fitness center. This includes not just the Hilton hotels themselves but all 18 hotel brands within the Hilton group, from Hampton by Hilton to Waldorf Astoria. The hospitality brand is the first to feature Peloton Bikes across its entire US hotel portfolio, according to a press release from the two brands.
"When traveling, the number one thing that I'm stressed out about is that I'm out of my routine," Peloton instructor Callie Gullickson tells POPSUGAR. "We're always looking for ways to meet our members where they're at, and [with this partnership], it's perfect: now they can bring their wellness routine with them on the road. . . . I think it's going to take out that stress factor of like: What [workout] am I going to do? What does their gym look like? Do I have space? Do I have equipment?"
No upcoming travel plans? There's still good news: Until Jan. 1, 2023, all members of the (free) Hilton Honors rewards program will be offered a 90-day free trial to the Peloton App ($13/month), as long as they're new users, and receive preferred pricing on select Peloton-connected fitness products.
Peloton has made some major expansion moves this year, with the release of the Peloton Guide (its smart strength camera), the Peloton Row (a connected rower), the availability of its equipment and accessories on Amazon, and the ability to rent a Peloton Bike on a monthly basis.
Though Peloton's high-end connected fitness devices first hit the market as a total luxury, it's become clear that the brand is aiming to move beyond that niche and, as Gullickson says, meet potential new Peloton members where they're at. If you have yet to try Peloton and happen to book a stay at a Hilton, why not give it a try?
Take a bit of wisdom from Gullickson: "I honestly always like trying something new when I'm traveling. You're already out of your routine anyways, so I'm always like, I might as well dip my toes in something new!"