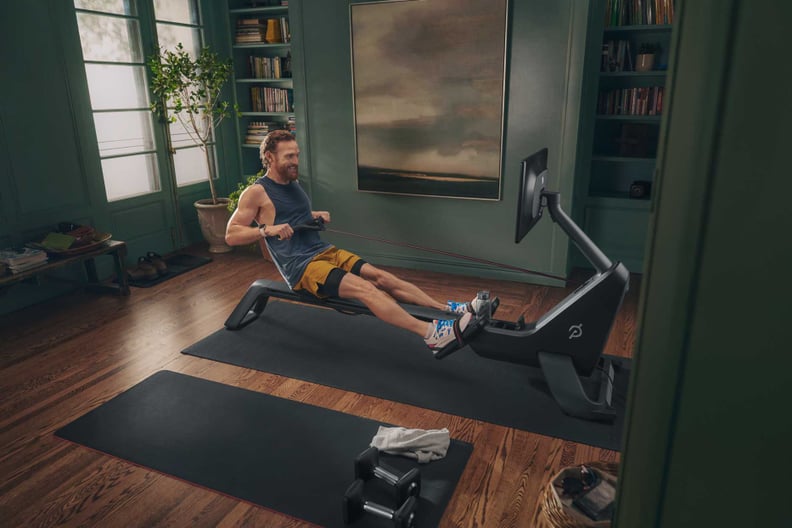 Courtesy of Peloton
Courtesy of Peloton
As POPSUGAR editors, we independently select and write about stuff we love and think you'll like too. If you buy a product we have recommended, we may receive affiliate commission, which in turn supports our work.
After years of speculation and rumors — including whispers that the product was canceled altogether — and plenty of teasing from the brand, Peloton's rower is officially here, marking the fitness giant's first foray into rowing. The Peloton Row ($3,195) is available for preorder in the US starting today, with deliveries estimated to begin in December.
Guided Row and Row Bootcamp classes will start popping up on the Peloton app as early as today, led by Peloton vets Matt Wilpers and Adrian Williams, as well as three new instructors: Ash Pryor (a US Rowing coach and creator of Relentless Rowing Academy), Alex Karwoski (an Olympic rower for Team USA), and Katie Wang (a former Barry's Bootcamp instructor). Guided Scenic Row and Live classes will be coming to the platform early next year.
The Peloton Row comes less than a year after the release of Peloton Guide (which also got some software updates timed to the rower's release), the brand's smart strength-training camera, and adds to the company's lineup of cardio equipment, including the Bike, Bike+, and the Tread.
"Peloton Row will introduce more people to this incredibly efficient and effective discipline and keep them motivated no matter where they are on their fitness journey," said Tom Cortese, Peloton's cofounder and chief product officer, in a release. And he's right about the fact that rowing is efficient: you may have heard the oft-cited stat that rowing uses 86 percent of the muscles in your body, and it's true. Rowing is also a great low-impact cardio workout since it doesn't place a ton of force or pounding on your joints but can still get your heart pumping as if you were sprinting on a treadmill.
Curious whether the Peloton rower is worth the price? Keep reading to dive deeper into the Peloton Row's unique features, how it compares to other rowers, and more.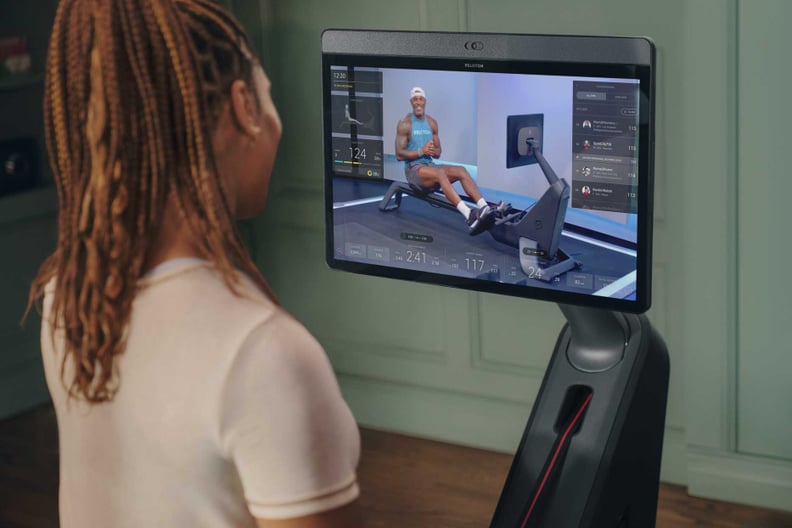 Key Features of the Peloton Row
It Gives You Form Feedback — in Real Time and Over Time
One of the trickiest things about rowing is getting the form just right. Peloton's rower hopes to make it a lot easier with "individually calibrated on-screen feedback" that "highlights areas for improvement in real-time," per the release. That way, you can keep an eye on your form while you're rowing and tweak it so that you're doing it right. When you finish your workout, you'll get form ratings and analytics — which are also tracked to measure your performance and progress over time — so you can see how your form was overall and how it improves as you spend more time on the rower.
It's Virtually Silent
Other rowers use air or water as resistance, giving the workout a signature "whooshing" sound. While that can, admittedly, be a bit therapeutic, it can be a bit disruptive if you're rowing in a common area or small apartment. Because the Peloton Row uses electronically controlled resistance, each stroke is impressively quiet. "The rower is completely silent," vows Jada Gomez, POPSUGAR executive editor, who had the chance to try out the Peloton Row prelaunch. "I've never found a rower that makes absolutely no noise, which is cool."
It's Easily Stored
With the help of an included wall anchor, you can tip the Peloton Row upright to store it when you're not working out. "Once in storage position, it takes up about the space of the bike," Gomez says. That's a footprint of about four feet by two feet, and it's eight-feet tall. When in use, the rower will take up about two feet by eight feet, but the brand says you should allot about two feet of space on the back and sides of the machine so you have room to row.
It Has All the Onscreen Essentials
In addition to showing your rowing form, the 24-inch touchscreen (which can pivot to the side if you decide to do some post-row yoga or need to do a strength interval in a boot-camp class) also houses the iconic Peloton leaderboard, where you can compete in real time against other users. While you're rowing, you can also see the amount of time left in class, your heart rate (if you have a heart-rate monitor connected), your output (stroke power), rhythm, 500m pace, and stroke rate (strokes per minute).
More on the Peloton Row Price
Before the rower was officially announced, people were already speculating about the Peloton Row's price on social media — and calling it too expensive. It's true that at $3,195, the Peloton Row is more expensive than some of its connected rower counterparts, such as the Hydrow ($2,495), Ergatta ($2,499), or CITYROW Max Rower ($1,495, originally $2,195).
Worth noting: you'll also need to subscribe to the All-Access Membership ($44/month) if you don't already. (The All-Access Membership is the subscription you need if you own any piece of the Peloton devices. Subscribing to the app alone is just $13/month.)