5 Moves Trainers Think You Should Skip and What to Do Instead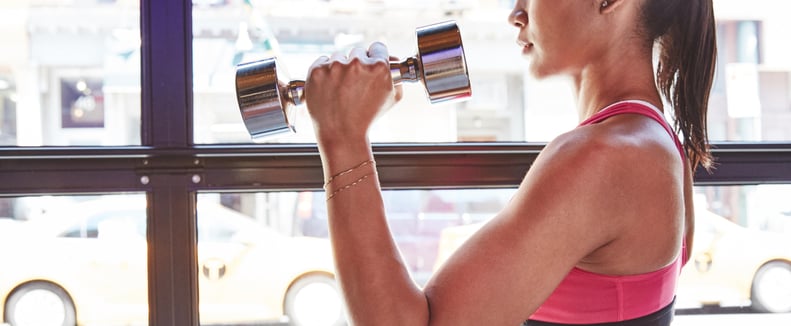 POPSUGAR Photography | Benjamin Stone
POPSUGAR Photography | Benjamin Stone
We go to the gym. We work out at home. We stick to moves we know and trust, but could some of those tried and true exercises be interfering with all our hard work? We asked three trainers to tell us what exercises they think we should just stop doing. They gave us two simple questions to consider: are the exercises helping you reach your goals, and do they lead to overuse injuries?
Read on for five moves you should consider skipping and more beneficial exercises to do instead.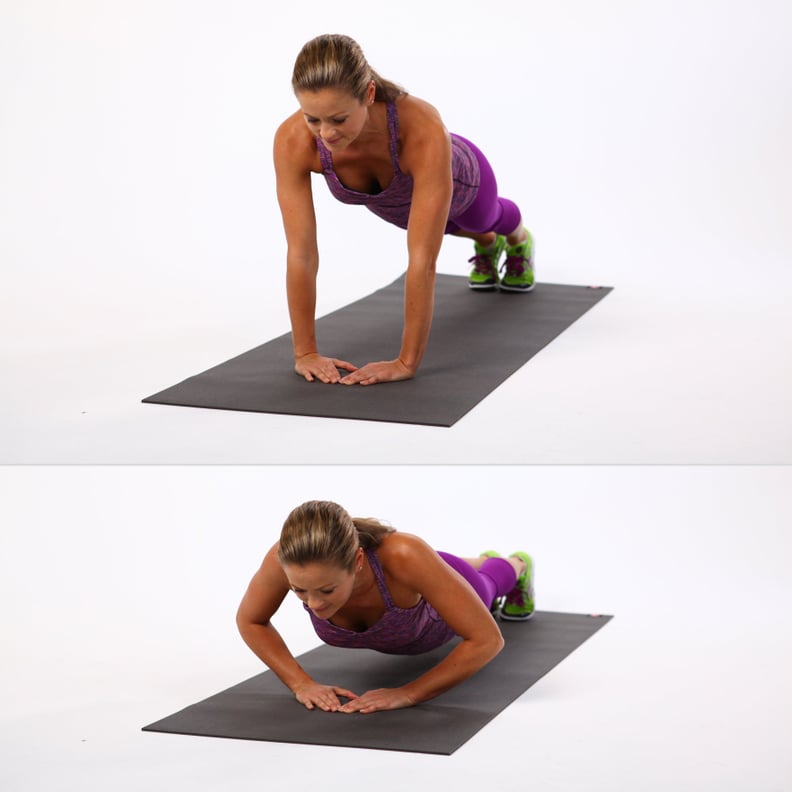 Skip Kickbacks, Do Diamond Push-Ups
Trainer Scott Hedegaard-Schou (NSCA-CSCS, USAW) doesn't have anything against triceps kickbacks, but he told us "there are exercises to avoid based on specific goals. Most people want to workout to lose weight and feel better." Scott explains, "When it comes to expending calories, you want your body to produce as much energy as it can." So instead of just isolating your triceps with a kickback, choose a full-body exercise that also works the upper arms to burn more calories with each rep.
Scott's recommendation: a diamond push-up. It's a full-body move that builds strength and muscle all over, but placing your hands directly under your chest forces the triceps to work more than in the traditional hand placement under or wider than your shoulders.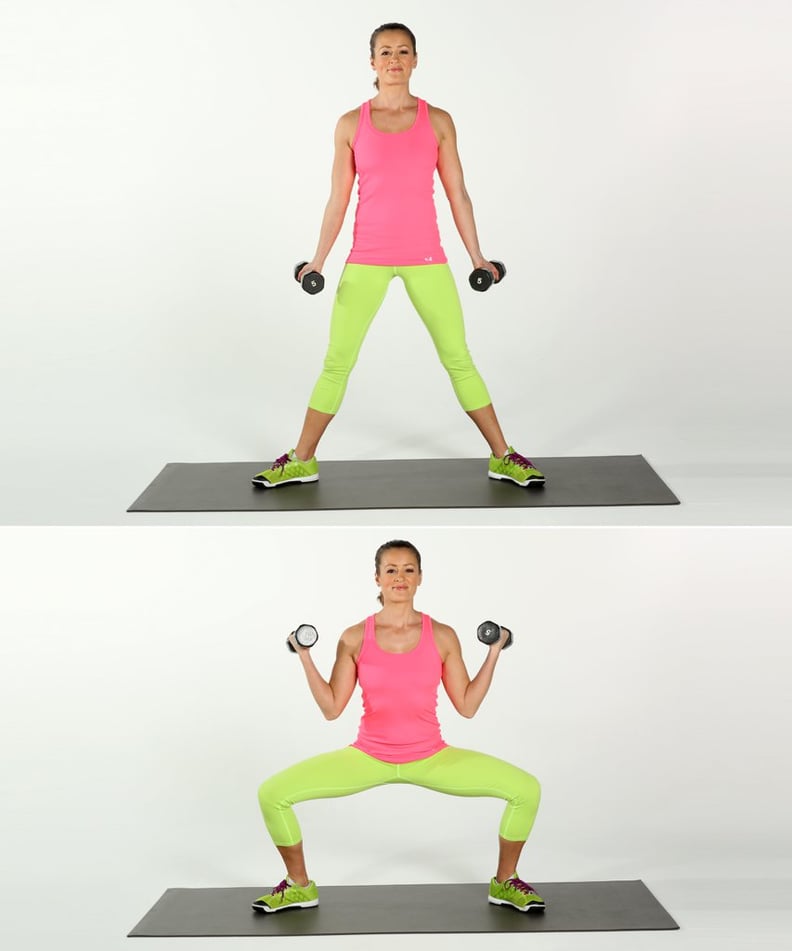 Add Biceps Curls to Squats
Scott's philosophy extends to biceps curls. "Curling your biceps wouldn't be the best possible option for weight loss." You need to get your entire body involved. Combine squats and biceps curls to work the lower body and upper body in one exercise. We're partial to the sumo squat biceps curl combo for working the upper body, legs, and core all at once.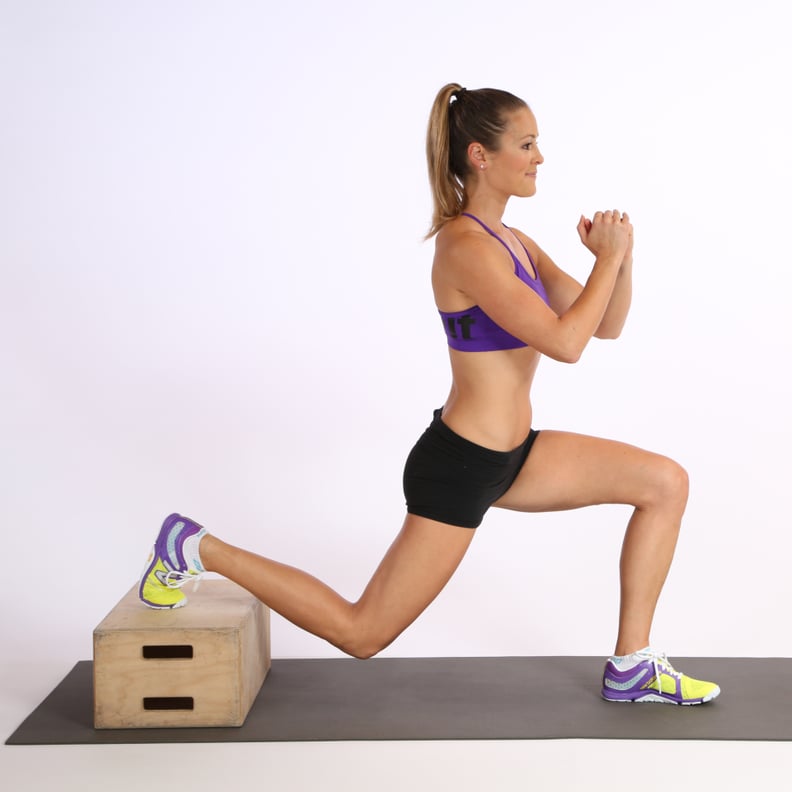 Forgo Front Lunges For the Bulgarian Split Squat
Our own Class FitSugar host Anna Renderer (MS, Exercise Physiology) is not particularly fond of front lunges. "The sheer force and pressure this move puts on the knee joint is not worth the benefit." She feels that unless you're an athlete, it's best to avoid this move since there are so many other effective lower-body exercises that don't compromise the knee joint. Anna's list of alternative exercises that safely and effectively work quadriceps, glutes, and hamstrings includes: walking lunges, reverse lunges, single-leg squats, and Bulgarian split squats.
Here are detailed instructions for the Bulgarian split squat; elevating the back foot increases the difficulty of the move, but you can also do the move with both feet on the floor.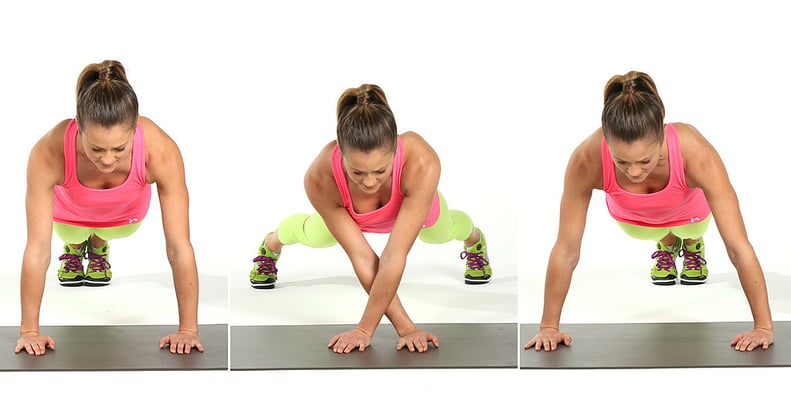 Skip Lateral Arm Raises, and Try Side-Walking Plank
With Anna, injury prevention comes first and with lateral arm raises it is all too easy to overstress the shoulder joint and delicate rotator cuff muscles that surround it. Anna explains, "Most women can only do this move safely with a light weight, and it basically just works the lateral deltoid muscle." She suggests sculpting your shoulders with more dynamic moves that also work more of your body. Anna's recommendation is the lateral plank walk. Along with toning your arms, this exercise really works the core, back, and glutes.
Here are directions for this exercise.
Begin in plank position with your hands underneath your shoulders and your body in one straight line.
Simultaneously cross your right hand toward the left as you step your left foot out to the left. Then simultaneously step your left hand and right foot to the left, returning to the plank position. Your hands move together as your feet step apart. Take two more steps in this direction, keeping your abs pulled toward your spine and your pelvis level. This completes one rep.
Reverse directions taking three steps the right.
We suggest stating with 10 reps in each direction.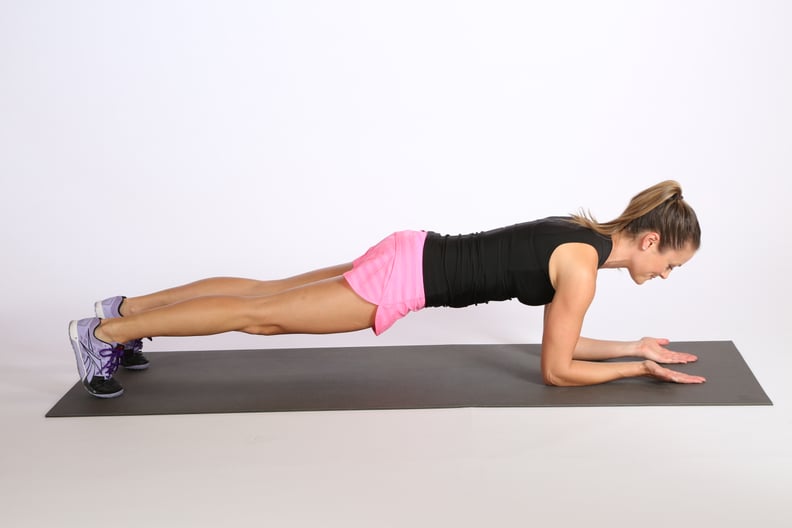 Don't Pray in Plank
Celebrity trainer Teddy Bass (ACE) gets results for his Hollywood clientele by working the basics, like elbow plank. He told us it's one of his favorite exercises because "it forces you to use all the muscles in your back that keep you upright and erect — instant posture lift!" But if your form is off, you're defeating the purpose. Clasping your hands in "prayer" position while balancing on your forearms negates many the postural benefits by overly rounding the upper back into a hunched position. Teddy suggest keeping your forearms parallel while holding the elbow plank; this simple change in hand placement ensures that your core is working correctly. Kick it up a notch by flipping your palms toward the ceiling, this advanced modification makes the abs work even more.