Your Day-After-Thanksgiving Detox Plan
A post-Thanksgiving hangover is about as predictable as dealing with Black Friday crowds at the mall. If you're tired of feeling sluggish the day after Thanksgiving, follow this easy-to-prep meal plan to beat bloat and feel back on track by the end of the day.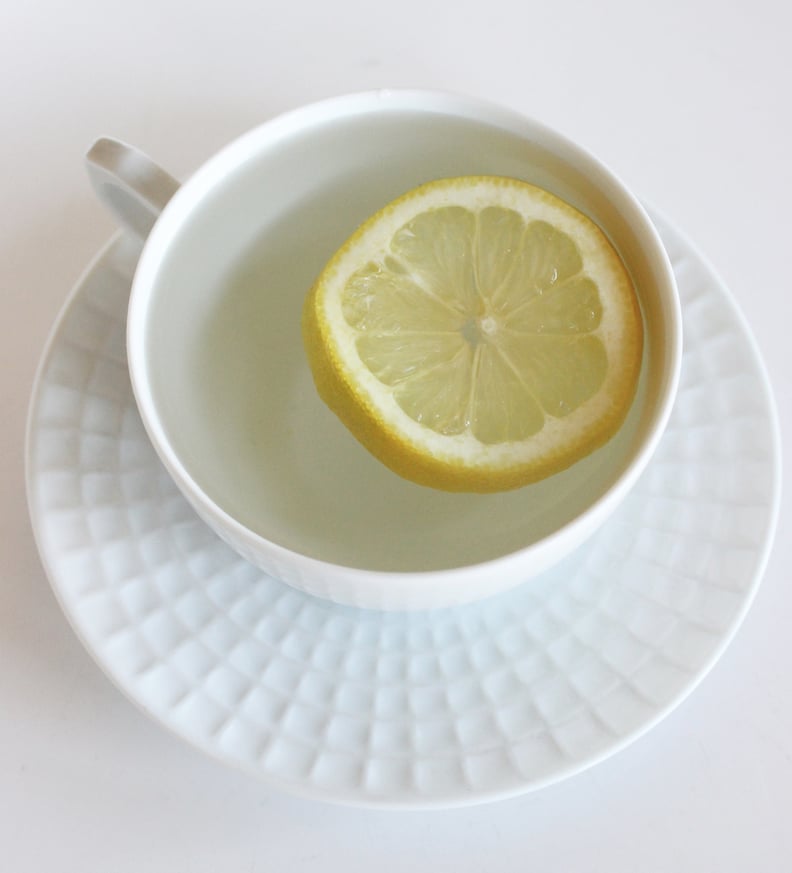 Morning
When you wake up, get things going on a right note by substituting your morning cup of java with a mug of hot water and lemon. Nutritionists swear by this combo for flushing out toxins and waking up your digestive tract — both important when you're dealing with a post-festive feast hangover.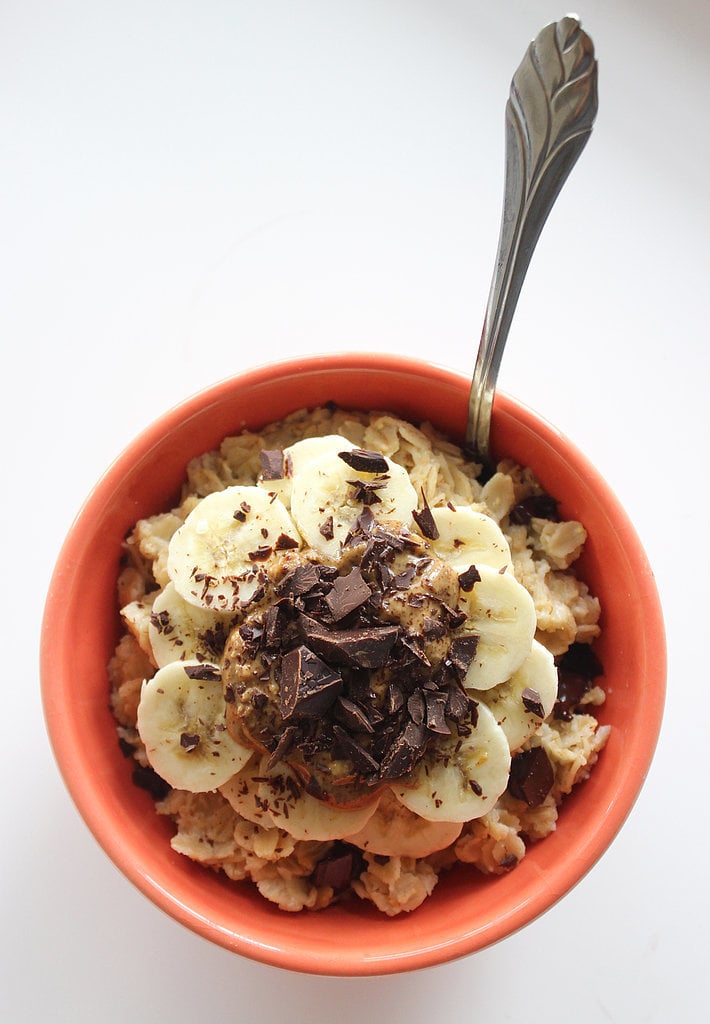 Morning
Kick-start your metabolism by eating soon after waking up. A warming bowl of chocolate banana oatmeal will fight Winter chill and fill your belly to keep you energized for hours. Since oatmeal is high in fiber, it'll also help you debloat and move things along even more.
Calories: 361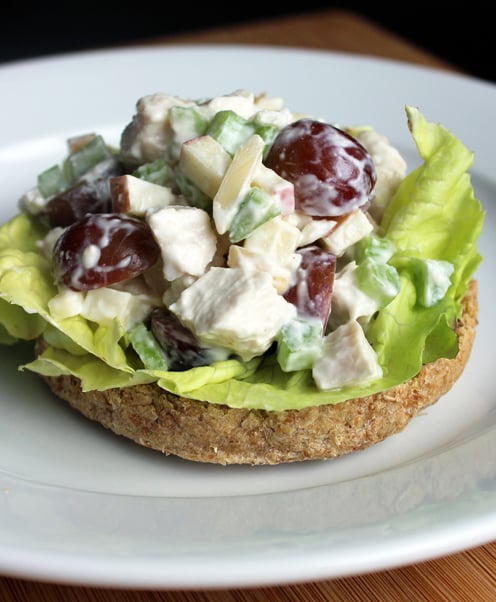 Midday
For lunch, it's time to put that leftover turkey to good use. Whip up this chicken avocado salad recipe, swapping shredded chicken for leftover shredded turkey. Serve as a sandwich for a light lunch that is packed with protein, fiber, and belly-blasting healthy fats to keep you full for hours.
Calories (with two slices of wheat bread): 359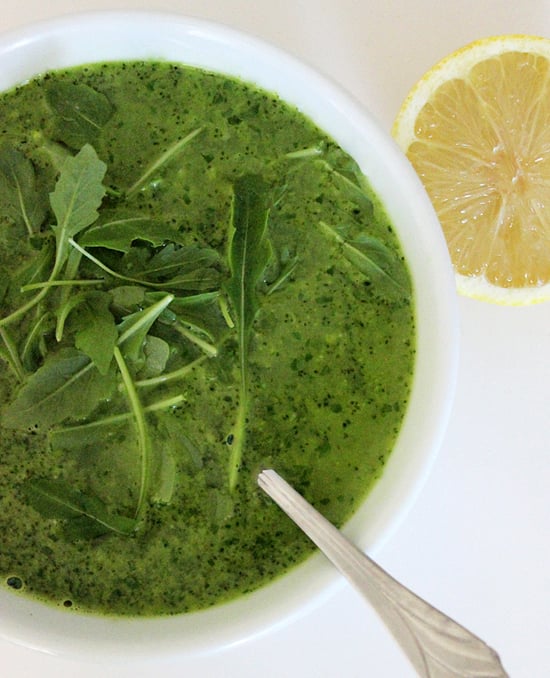 Evening
For dinner, warm up with a light, veggie-filled soup. This detox soup recipe is a favorite of Gwyneth Paltrow's for cleansing and feeling your best. If you're not a fan of broccoli, feel free to blend up other raw veggies that you didn't use on Thanksgiving, such as peas, zucchini, basil, and carrots.
Calories: 129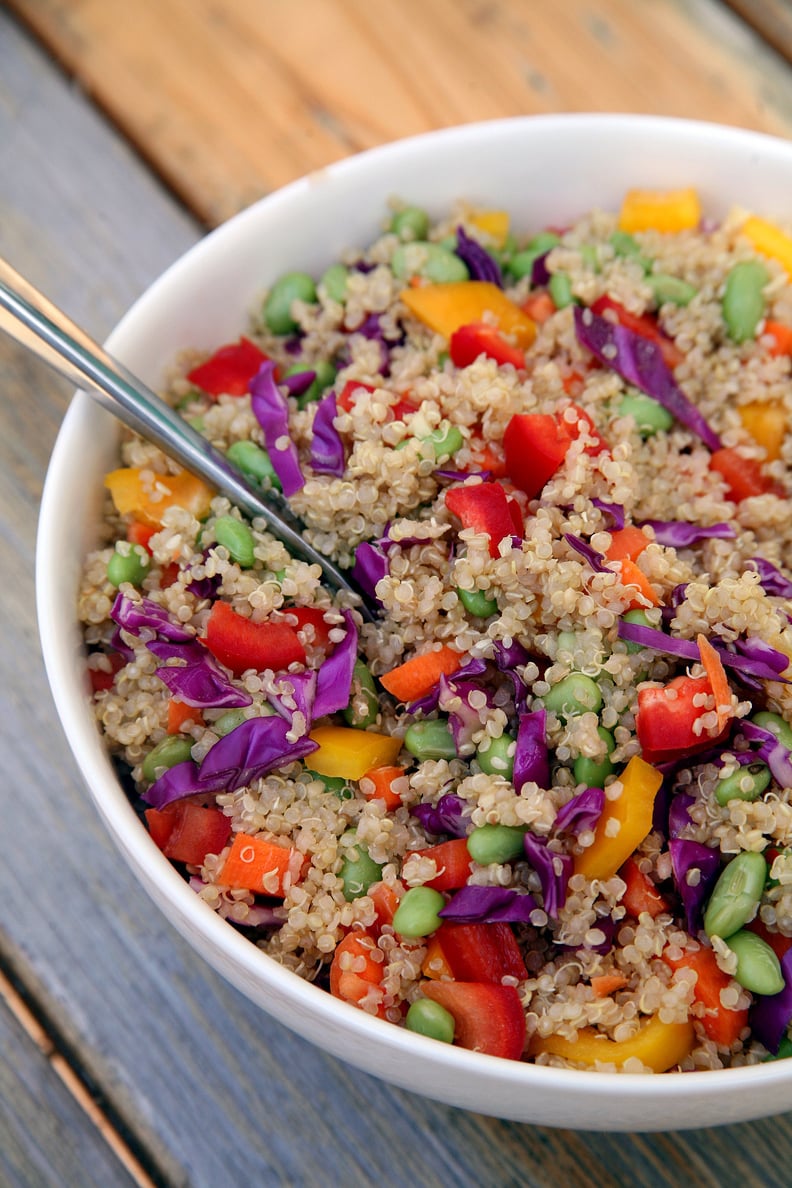 Evening
A 100-calorie green soup isn't going to keep you full, so serve alongside a quinoa salad. The whole grain is full of protein to sate hunger and fiber to beat belly bloat. Here's another easy way to use leftover chopped veggies from the day before. Once you've set the quinoa on the stove to cook and chopped the veggies, the entire salad comes together in minutes. Use this veggie-filled quinoa salad as a guide.
Calories: 363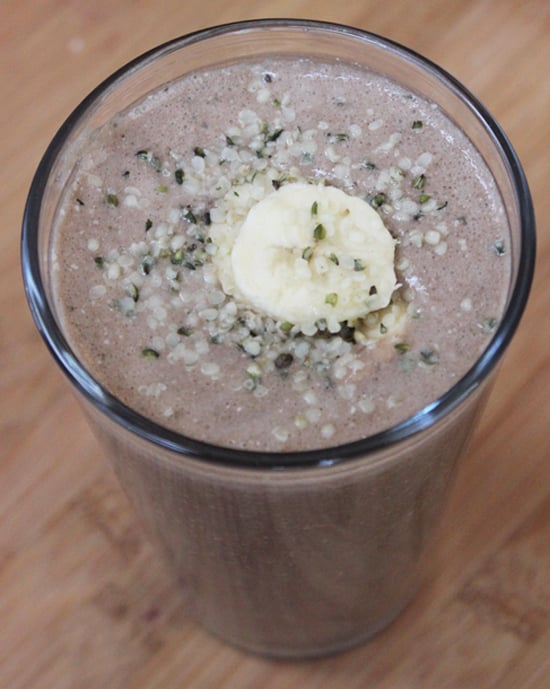 Anytime
Hydrate and nix sweet cravings with this three-ingredient chocolate coconut smoothie. It blends up in seconds and will make you feel like you're doing your body good.
Calories: 355