4 Recipes That Will Transport You Across the World
4 Recipes That Will Transport You Across the World Without Leaving Home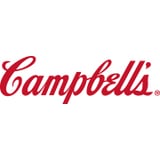 Alongside
Campbell's®
, we're showing you how to recreate recipes from around the world, so you can travel without leaving home.
For most Americans, summer travel plans this year have likely been put on hold. Meaning, all the Mexican street food, or traditional Italian pastas, or fresh Japanese sashimi you were planning to go ham on are suddenly off the table. However, may we suggest diving into your pantry and learning how to create riffs on recipes from around the world yourself? Not only will you get to experience the flavors and textures of far-off places, but you'll have the opportunity to learn a new cooking skill from home.
Keep reading to find no-cooking-experience-needed recipes from four destinations famous for their culinary delights, so you can experience the flavors of the world without leaving your dinner table.
Thai dishes are often characterized by silky coconut milk, crisp vegetables like bell pepper, and fragrant lemongrass. A gorgeous broth is the base of many of the signature dishes like curry, noodles, and soups. To get a taste for the flavors of Thailand, try this Thai Chicken Soup made in an Instant Pot® in under an hour.
It all starts with savory Swanson® Chicken Broth and builds from there — add coconut milk, red curry paste, and ginger to get a lovely deep flavor. Drop in fresh veggies like carrots, peppers, and mushrooms plus juicy chicken to round it all out. A spritz of lime is all you need to top it off.
Irish food is all about tradition — tender meat and melt-in-your-mouth cooked veggies are never-fail elements of an Irish dinner. If you really want to go all-in on an Ireland favorite, try Oven Braised Corned Beef and Cabbage. The key to making this dish a success is the slow simmer of the corned beef — you can't rush perfection, after all. And how do you infuse the meat with those tenderizing juices? Swanson® Unsalted Beef Cooking Stock, plain and simple.
If you were planning to visit Mexico this summer, at least you can rejoice in finding recipes that will transport you straight to the Mayan coast, like these Chicken Enchiladas with Creamy Green Chile Sauce. While this recipe isn't totally traditional, it's a fun interpretation of what you'd find in Mexico. The unexpected ingredient that makes these babies so smooth and creamy? Campbell's® Condensed Cream of Chicken Soup. These enchiladas are insanely satisfying — they're cheesy, rich, and have a mild kick that comes from the green chiles. Yummy all around.
You can't visit Japan without indulging in the best, most flavorful ramen in the world. But if you can't make it to the island this year, satiate your ramen cravings with this hearty and nutritious Zucchini Noodle Ramen. Spiralized zucchini noodles give the dish a gorgeous color and soak up the flavors of the Swanson® Vegetable Broth to give you a tasty bite with each slurp.
Season the broth with ginger, garlic, miso, and soy to really bring out the Japanese flavors, and of course, top with a jammy egg.